Almost six months has passed since Fujifilm made its next big thing known, and now we know how much it will cost. Hope you have a spare $10K laying around.
It's almost a foregone conclusion that Fujifilm's GFX 50S won't be cheap at all. There are some basic giveaways here, telltale signs that won't let up: the medium-format sensor equipped camera not just delivering a larger sensor size designed to match the bigger medium-format cameras, but also a big sturdy body that somehow manages stay relatively light, a film simulation mode, and three lenses designed to sit on this new big camera.
All of that adds up, and medium format is never cheap.
But hold up, because let's explain why this camera is different, as first glances can be harder to understand.
For most people. Fujifilm's GFX 50S is just another in the wave of big cameras made for people with big wallets, because surely a camera without any lenses going for $9999 is a harder sell than say a camera with a lens that goes for half that price.
In the digital world, medium format has long been expensive as it is.
Before this writer worked the field of technology journalist, he sat inside the complicated world of photography and fashion photography, sitting on sets as what's called a "digital operator", someone who knows how to work and set up the big cameras as well as when they're connected to a computer.
That means he was suited to using the big cameras, and these were used by the good fashion photographers because they provide a larger image to work with. Capturing more on their massive sensors, the images out of these were about as clear as you could get, and paired with the right body and lenses, provided an equivalent to film that didn't take the hour or two needed for development.
Sure, the cameras were expensive, costing between $15K and $50K for the digital back, and that was before you actually had the camera and lens, as these arrived in parts. You needed the camera body, the viewfinder, the lens, and the digital back, and that got expensive.
Digital has changed a lot since then, and now the 35mm cameras from Nikon and Canon that can cost nearly as much as the lowest price point for the medium-format system from Phase and Hasselblad are in many ways better, delivering just as much image quality even with a smaller physical sensor size.
They're also infinitely more portable, take a wider array of lenses, and can be used for more than mere studio work.
But if you're a photographer, you long for a bigger film size. If you've started to go back to film, you do so because of the feeling of the camera, this personality it conveys when you squeeze the shutter, because you want that to come across in every work that you create. Medium format film is becoming rarer, but it's still a thing, and it exists to provide what is basically the real Instagram look; that is to say this is retro the way retro should be.
For Fujifilm, that attempt has been happening for a while, and the company has been nailing it, reinventing itself with a mirrorless camera system designed with a more 35mm friendly sensor that looks and feels like a camera that came from yesterday, which is what many photographers desire.


In the medium-format GFX 50S, the feeling is to take not only that look and feel it has been nailing and succeeding with, but to combine it with the larger sensor of the medium-format camera, delivering a 51 megapixel (51.4 to be exact) sensor measuring 43.8mm by 32.9mm, sporting a standard ISO range of 100 to 12800 with an extended low-light range reaching as high as 102400.
Fuji's film simulation mode will be handled by Fujifilm X Processor Pro for colour which was previously used on its other X-Pro2 and X-T2 bodies, and this will apply to video and digital images, because it's also a medium-format video camera, and we're not sure we've seen one of those before.
Granted, you only get Full HD 1080p with this one, a shame given 4K would have been just lovely with a bigger sensor, but we're not sure anyone considering buying a medium-format camera will care.

That's the thing about medium-format: it's made for images, and with its new lenses, that's what Fuji is getting across, releasing a 63mm F2.8 lens that acts like a 50mm for regular 35mm cameras, a zoom lens covering 32-64mm at F4 acting like a 25-51mm walkaround lens, and a macro 120mm F4 lens acting like a 95mm lens.
We're sure other lenses will be arriving later, as there are more shown in the image above, but these are just the start of what we imagine to be a big deal for Fujifilm, reigniting medium-format with a digital back behind.
"While the X Series image quality is already outstanding, this new system has been created to accommodate photographers seeking a larger sensor and even higher number of effective pixels," said Alex Zitser, National Product and Marketing Manager for Fujifilm Australia, adding that it was "ideal for indoor and outdoor commercial photography and studio portraits".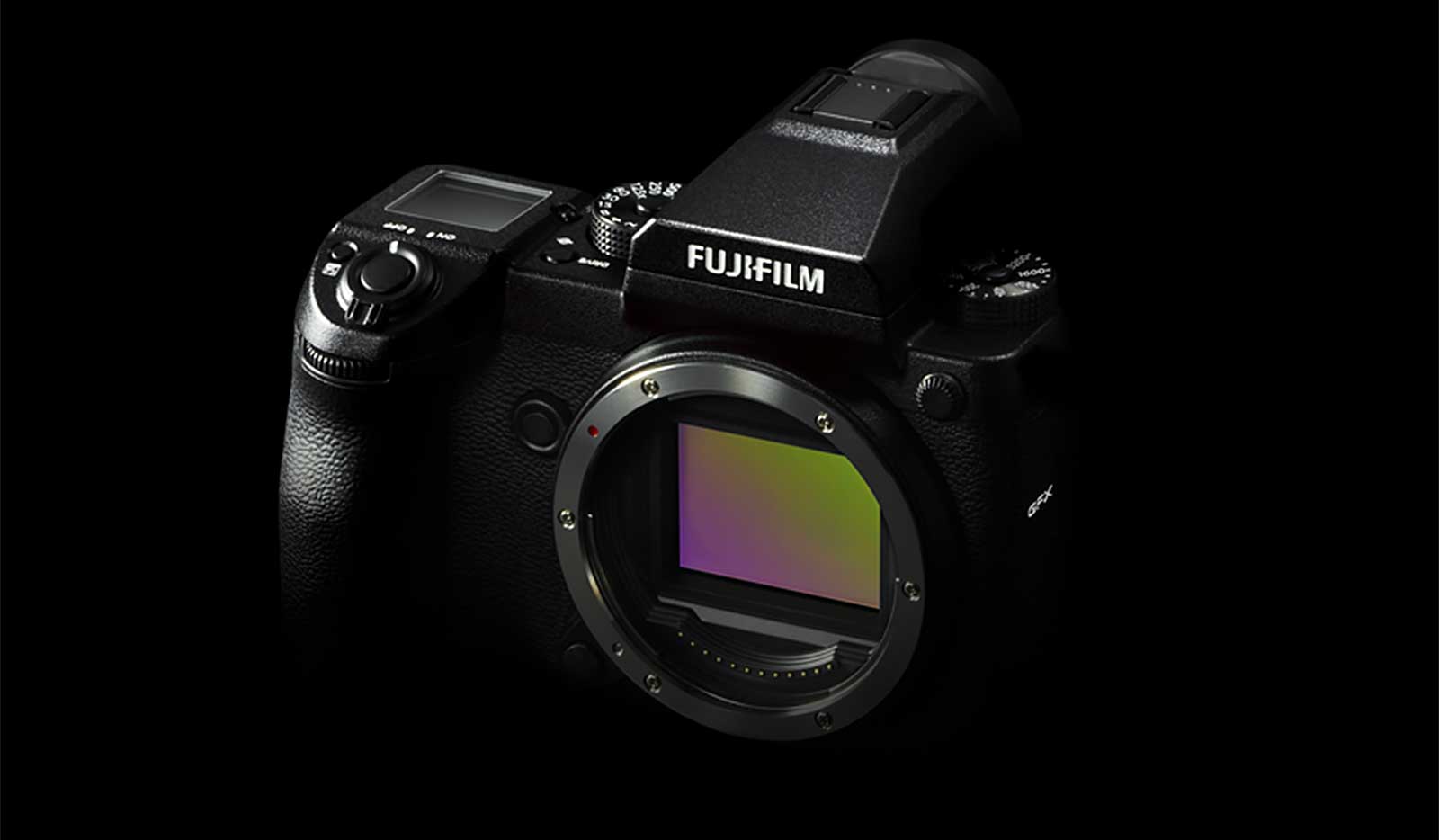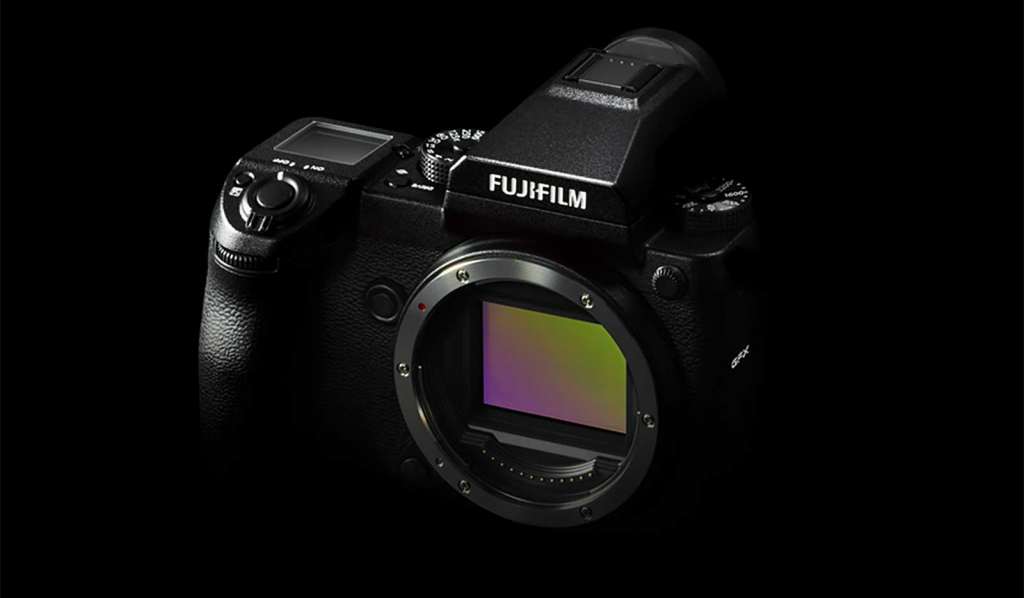 Make no mistake, this is not a camera for everyone. Even more restricted than Nikon's D5 or Canon's 1DSMark-whatever, this is a big camera made for people who know how to get the most out of the frame, or want to.
Medium-format cameras aren't made for sports photography or anything high speed. Rather, they're often used when you see a fashion shoot or a guy in a move staring down at a box and mindlessly clicking away. They're made for things that demand high quality without needing high speed, and while 35mm digital cameras have eroded the need for such a large sensor, there are still plenty who see the value and use.
At $9999 in Australia, Fujifilm's GFX 50S isn't completely off the mark, offering Pentax's own medium-format 51 megapixel camera the same place to compete in, with a roughly $10K price to take on the more expensive $40 and $50K models that sit in the high end.
This doesn't come with a lens, however, as Fujifilm's new lenses will sit at $2399 for the 63mm, $3499 for the 32-64mm, and $4199 for the macro 120mm.
Fujifilm's older medium-format camera made for film, the GX645AF has its own lenses, and Fujifilm will be making an optional adapter for this, so if you do have one, you can bring it over.
There's also an extra accessory for using the GFX50S as a digital back in the "View Camera Adapter G", while software to keep the camera tethered to a computer is another optional accessory alongside a battery grip and a tilting adaptor for the electronic view finder.
Availability for all of these is late February, however, so if you're keen to see what Fujifilm has been cooking up, you won't have to wait too much longer.