As summer starts to fade and the temperature drops, the old heaters come out to warm up the homestead. Announced this week, Dyson's latest approach here is to make the heater able to clean your home, too.
If there's one company that's had a mostly pure focus in development over its history, it would be Dyson. This is a company that understands cleaning, and the act of cleaning your home.
Responsible for what would easily be thousands of prototypes over the years, Dyson has been working hard to make more efficient and cleaner houses through advanced vacuum technologies, and while sucking up gunk from around the house is one way it does this, another is to prevent the tiniest of particles from ever hurting you to begin with.
Also called filtration, you'll see this type of technology if you're particularly susceptible to allergens, and thus require a slightly different approach to devices and activities. In this area, Dyson has spent 25 years developing filtration technologies to prevent pollutants from affecting the humans that live where they clean, but this year it will take on a different approach: integration with the heater and cooler.
Imagine if the very thing warming and cooling your home could capture the nasties and expel the good stuff, because that's the point of Dyson's latest product, the Pure Hot+Cool Link purifier heater.
While it easily has one of the longest names of any products (even for Dyson), the terms are all in that first capitalised part of the name, with "Pure" telling you it will clean your air, "Hot+Cool" giving you an idea that it will heat and cool the air for all-round portable air conditioning, and the "Link" letting your Android phone or iPhone/iPad connect to the heater and control it accordingly.
That "Pure" part, however, is the newest and most improved addition to the line-up, with a change to the filtration technology to make elements smaller, using what Dyson says is an improvement to its 360 degree glass HEPA filter capturing particles you won't want to breathe in coated with some unique layers designed to specifically grab benzene, toluene, naphthalene, and formaldehyde, so you don't have to inject these rather impossible to otherwise detect pollutants, not to mention other allergens found around the home.
"We have been developing filtration systems for 25 years starting with vacuums that manipulate airflow using sophisticated cyclones to capture pollutants," said James Dyson, Founder of Dyson.
"Now, our obsessive approach to engineering has led us to take a different approach to purification. It is our most advanced purifying technology yet to ensure that the air in our homes is cleaner," he said.
That obsessive approach now allows the fans and heater combo units to basically be applied to the existing air multiplication technology, sucking in air from the bottom, passing the existing and slightly polluted air through the special filters, speeding up what's left of the good air, and then expelling it through the fan blades to mix the air without what you don't want to breathe in.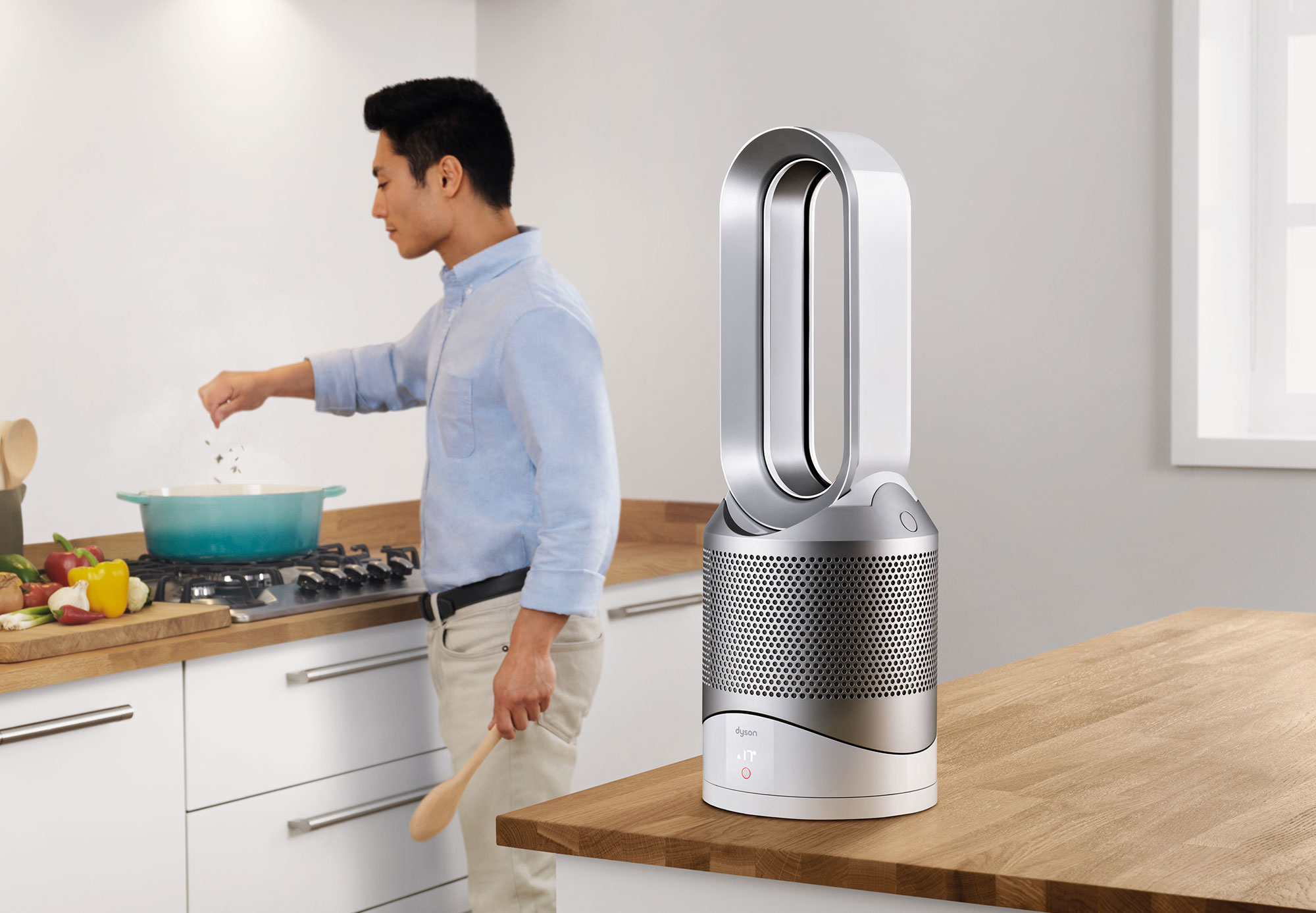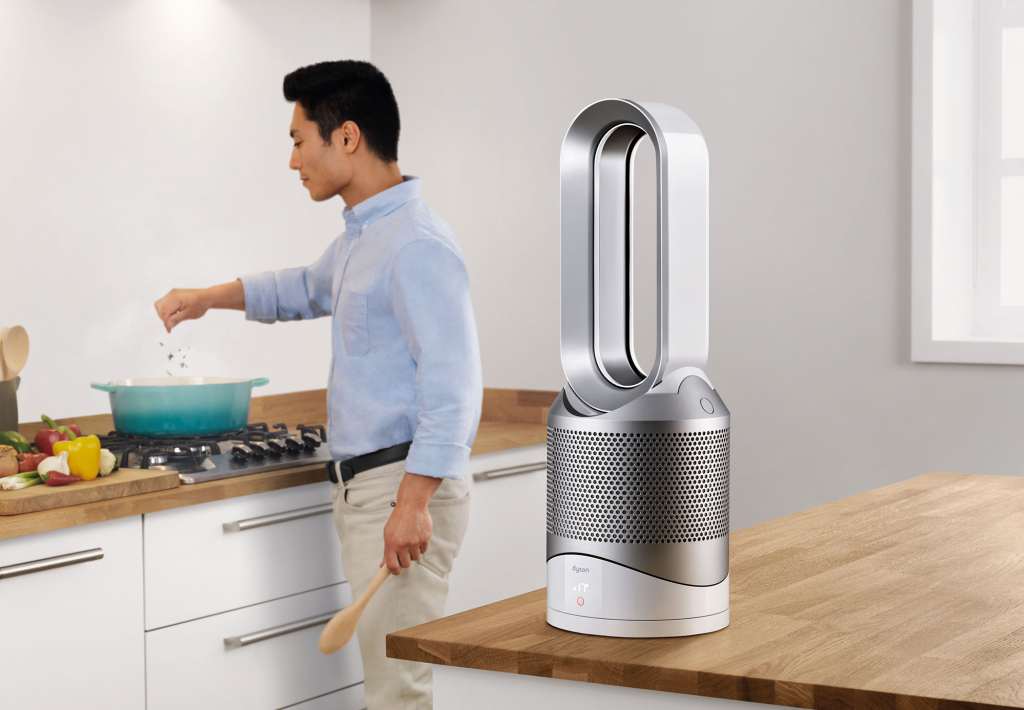 In fact, according to Dyson, the latest generation of the Air Multiplier technology will push out up to 200 litres of air per second, making it capable of conditioning the air appropriately around a room. Adding to this is something Dyson calls "Jet Focus" technology, which runs air from special jets built inside the fan over shaped surfaces to change the airflow, basically making it either directed for one person or for an entire room.
It needs to be noted that Dyson fans that purify aren't necessarily new, with the first generation of its fan-based 360 degree glass filtration technology appearing in previous models. The latest generation does arrive with improvements, however, which essentially makes the filter capture gas-based particles better than previously.
"Our starting point for purification has been real homes and real consumers," said Paul Dawson, Global Category Director for Environmental Control at Dyson.
"Modern houses are better sealed in terms of their construction, but it also limits air circulation around the home environment. We needed to rethink purification in response, so our machine simultaneously purifies the air and projects a powerful airflow across the room," he said.
Dyson's Pure Hot+Cool Link purifier and heater isn't necessarily an inexpensive product, however, arriving in stores this week for a recommended retail price of $799, but it will come with features that will eventually switch on, including voice control support for Amazon's Alexa when Amazon does eventually roll out support for our region.