If you own a new iPhone, you finally have a device that can get its charging without needing to plug in that pesky cable. Wouldn't it be nice to keep that going in the car?
Wireless charging hasn't really been a thing most phone users have been able to touch for the past few years, but now that Apple has embraced it, we're not shocked to see people looking for wireless charging stations for all aspects of their lives.
While the charging plates aren't always cheap, you can get them and put them so many places. You can have one beside the bed, at work on the desk, inside the base of a lamp, sitting on a table next to your couch. Why, there's a even a kitchen counter overseas that supports wireless charging.
But you know where hasn't? Your car.
And that changes now.
This week, Australian peripheral maker Cygnett announced that it has a wireless charger for the iPhone and other Qi-compatible charge devices (including Samsung's supported Galaxy S models) made for the car, arriving in the MagMount Qi Wireless Car Charger.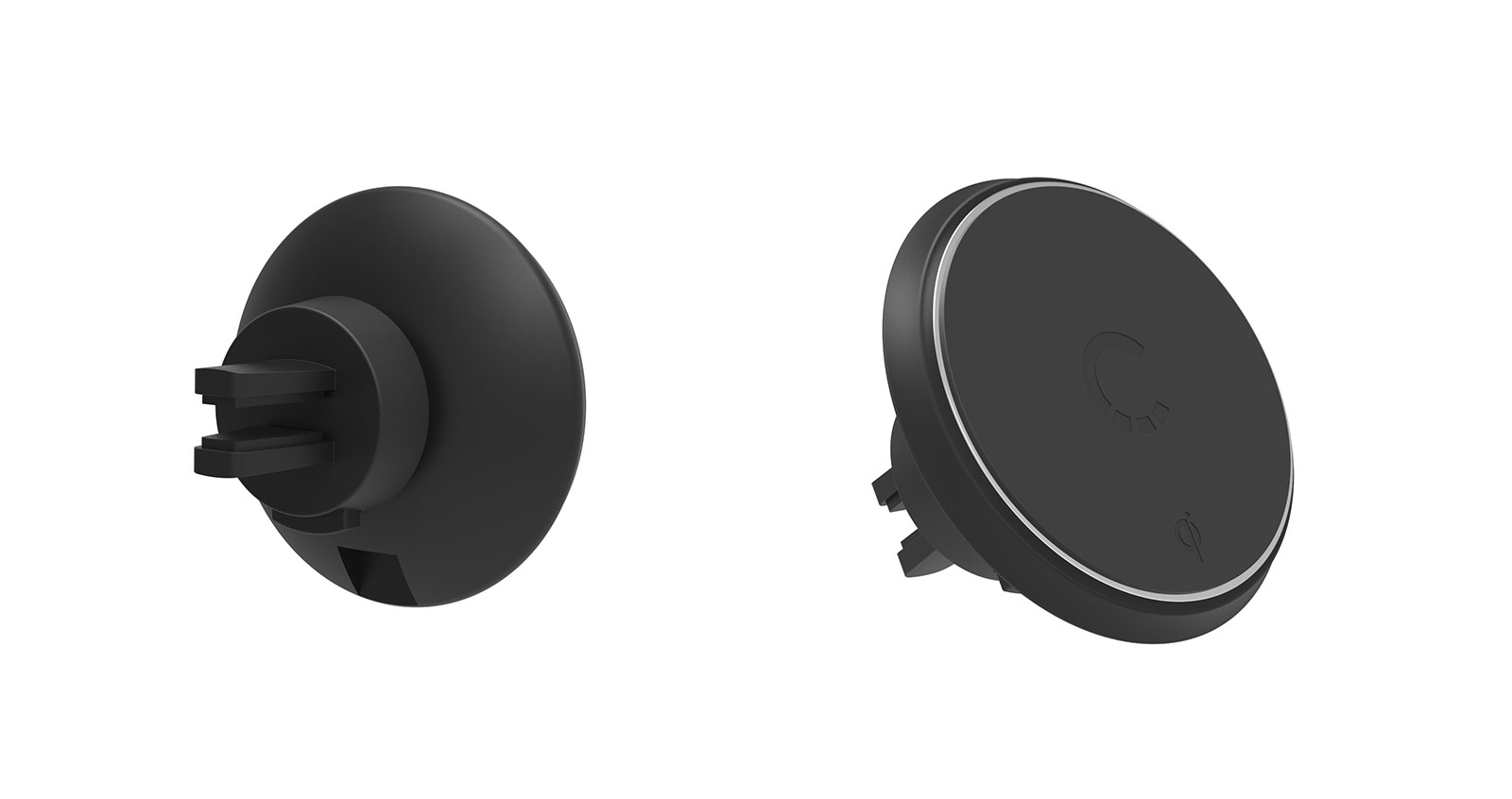 Cygnett's charger has been designed to mount on air conditioning vents, and will apparently hold a phone to it using a magnetic connection at the back thanks to a magnetic ring you'll need to attach to your device or to your device's case.
Remember that the new wirelessly charged iPhone (and pretty much every other wirelessly charged phone) lacks a fully-encased metal design, either glass on the back of most Qi-friendly devices, and sometimes plastic. For the iPhone 8 and the Galaxy S8/Note 8 models, that's a glass back, and that means neither will naturally adhere to a magnetic base. Connect that included metal ring, however, and you're good to go.
From there, it's as simple as plugging the MagMount Qi charger into your cigarette lighter, and you can let the charger go to work, charging wirelessly while the magnet hold the phone in place.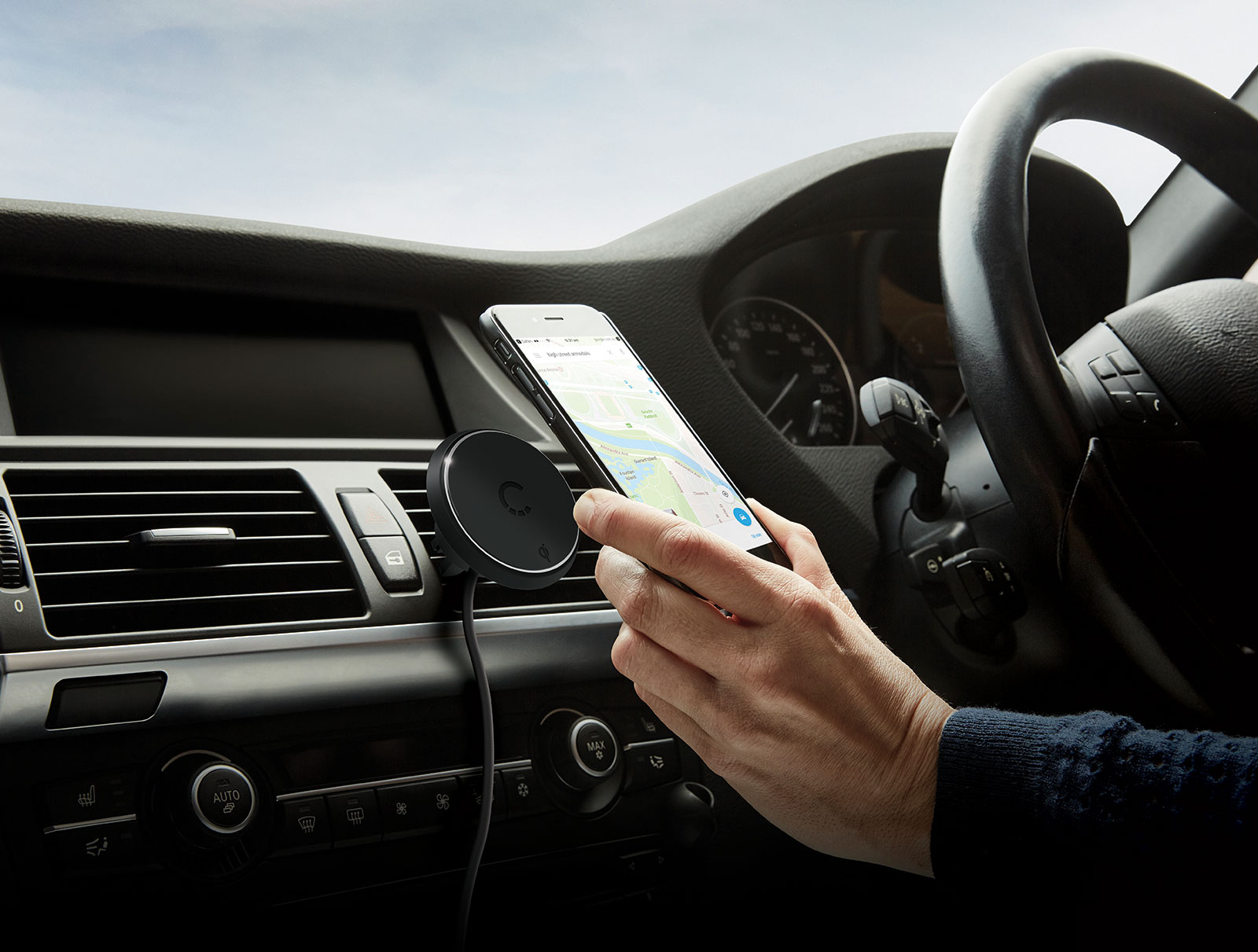 Cygnett's MagMount Qi Wireless Car Charger joins its PowerBase Wireless Desk Charger, which doesn't need the magnetic ring mount of the car model, but uses an anti-slip surface to keep the phone in place.
Both variations of Cygnett's wireless charging stations should be in stores this week, each arriving for a little under $90.