Depending on the phone you have, you're probably used to carrying around a battery bank to recharge it, but what if it could also charge your laptop?
Battery life used to be a big problem with laptops, so much that if you were a professional and very portable creative, you likely needed to carry a battery around with you to charge that Apple G4 PowerBook of yours, or something like it.
Times have changed, however, and battery life on computers is a lot better. We're now getting between five and ten hours on most notebooks, and that's with faster and even more impressive processors, boasting better performance overall.
That may not be enough for all, though, and if you need more life, you'll want a bigger battery. You can't just give a laptop a new battery, not these days with unibody computers and their fixed batteries, so you need a different solution, and your phone's battery bank just won't cut it.
Fortunately, laptops are changing, and if you have one that supports the USB Type-C charge port or something USB-based, you may be able to use something like your phone's external battery bank that gives your laptop more life.
Australian accessories and peripherals maker Cygnett has announced what appears to be an Australian first, with a 20,000mAh battery bank, essentially offering 18 times the charge of what an iPhone comes with, which should be enough battery to boost a laptop that it can plug into.
And plug into a laptop it can, provided that laptop or tablet sports a USB-based connection, such as the USB Type-C ports of the Apple MacBook, MacBook Pro, Dell XPS, HP Spectre, and Lenovo YogaBook, not to mention numerous other machines making their way out.
The Cygnett ChargeUp Pro 20000 power bank makes this happen with three ports catered to different devices, with a 45W USB-C port for a laptop of tablet, an 18W USB-A (standard USB) port for other devices, and a standard USB-A (standard USB) port for charging phones.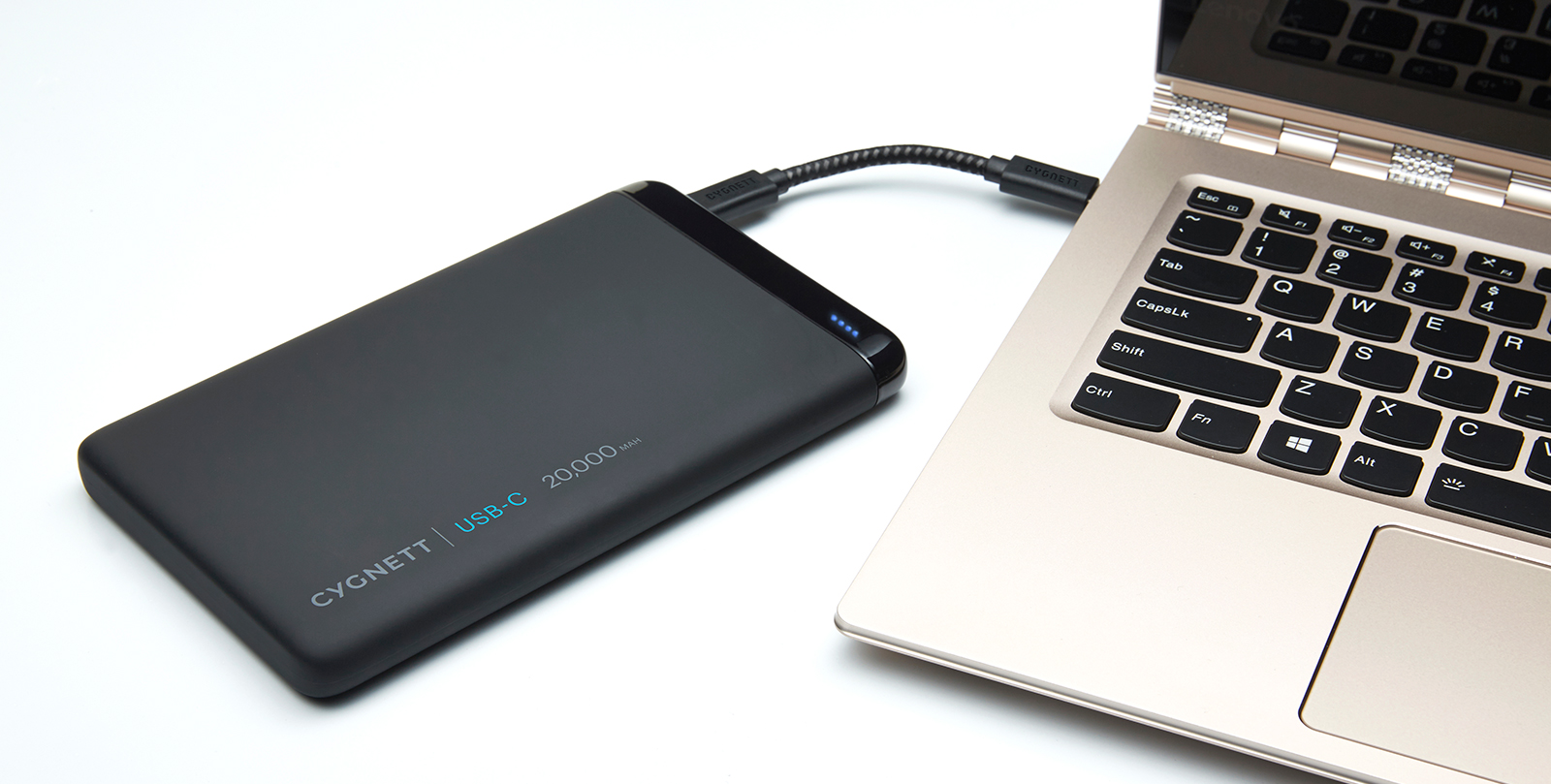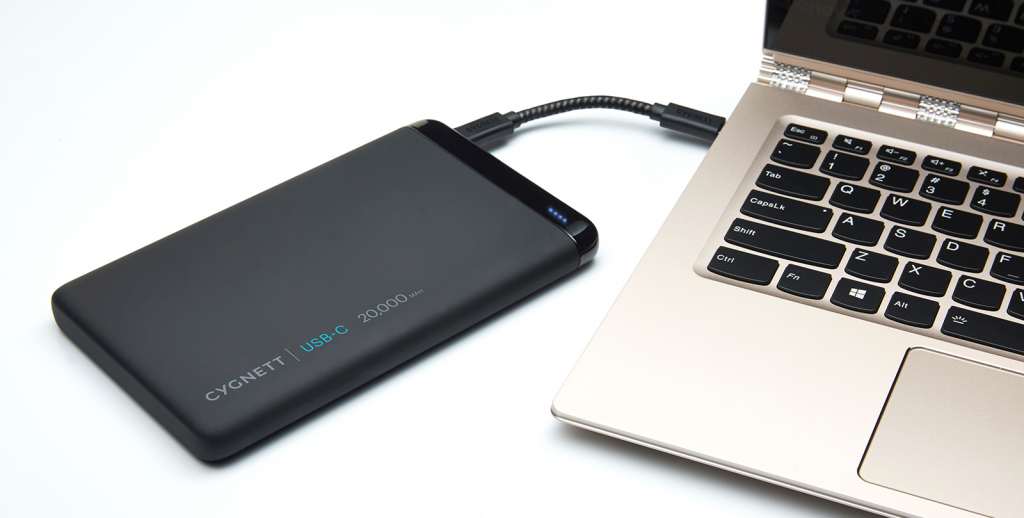 Cygnett has included a USB-C to USB-A plug in the box making it possible to charge the devices you might have, and if you own a device that can be charged over microUSB, you'll want to bring that cable, as it will charge that, too, not to mention if you have your own Lightning cable for charging anything iRelated like an iPhone 8 Plus or an iPad Pro.
That's the thing about Cygnett's 20,000mAh ChargeUp bank: it's made more for than just your phone, with anything that can be charged from a USB port working here, including phones, tablets, laptops, and video game systems like the Nintendo Switch.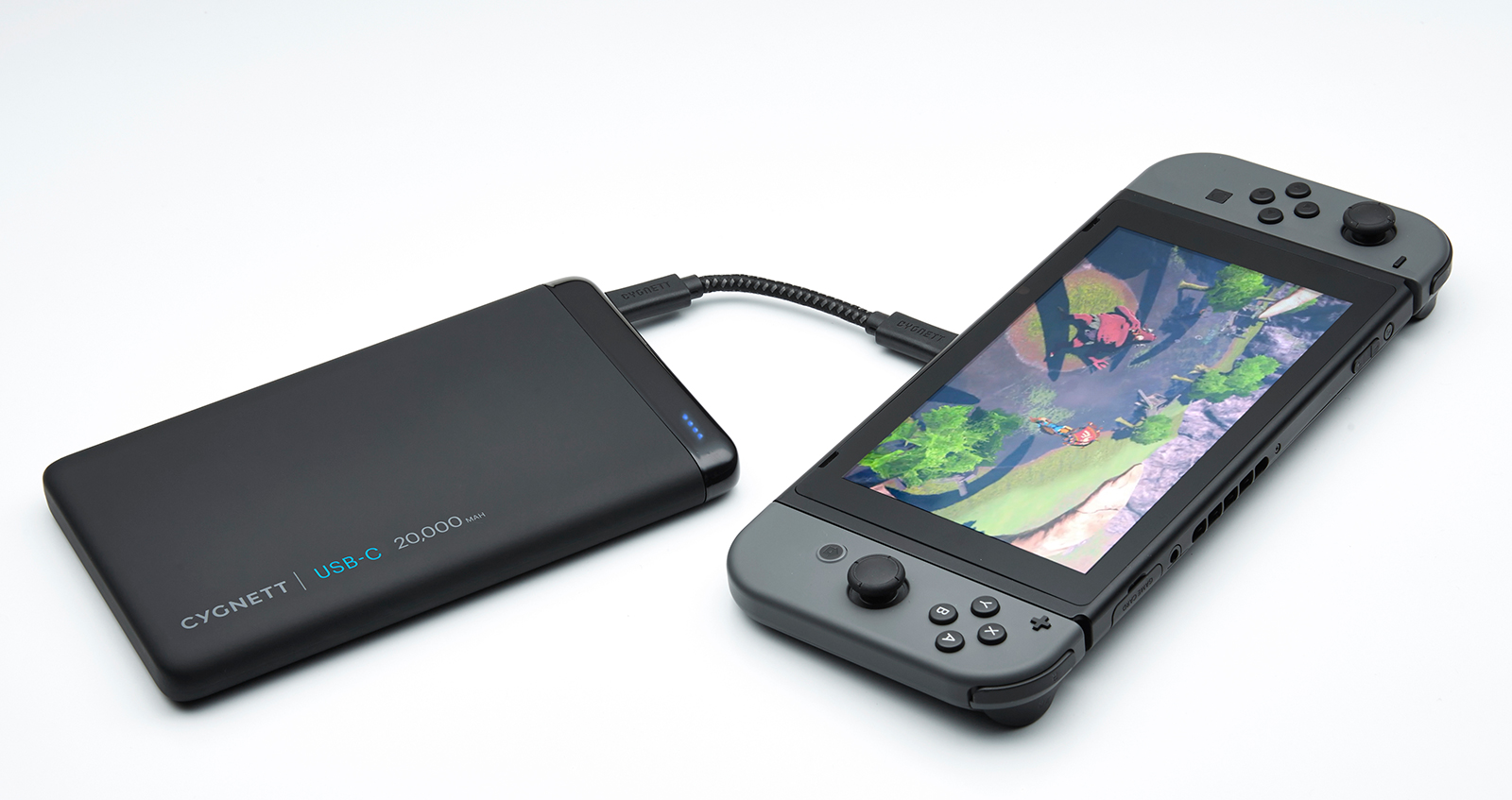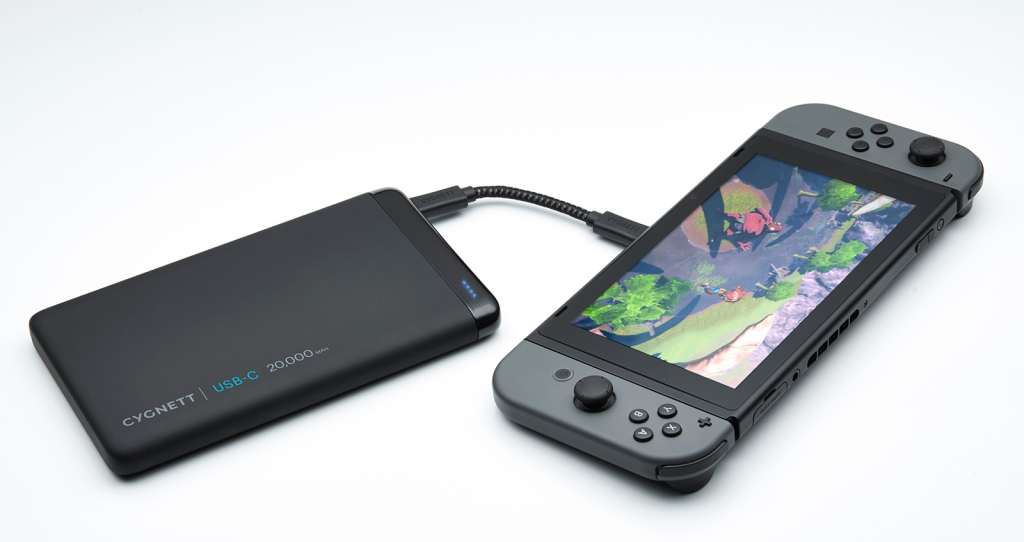 Pricing for the Cygnett 20K ChargeUp power bank clocks in at $169.95 locally, and you'll find it at all the regular computer and electronics retailers now.