Your phone may well be doing most of the camera duties lately, but if you need to get properly up close and personal on the next holiday, you're probably going to want a lot of zoom.
Fortunately, camera companies haven't given up the goose yet, and are still finding reasons to keep people coming back to digital cameras.
Take Canon, for instance, which only recently has pulled the covers off a new superzoom, a breed of compact camera that still knows how to draw attention simply because it can do something no smartphone can do well, at least not yet: zoom super close, as the name suggests.
The camera is the PowerShot SX730 HS, a relatively small camera boasting a 20.3 megapixel sensor and wireless connectivity over Bluetooth for easy sharing back to that aforementioned phoned normally doing duty as the camera, as well as a screen that can tilt up 180 degrees to grab selfies when you need them.
But a superzoom's biggest attribute isn't for taking close images and selfies, but rather things way off in the distance.
Specifically, Canon's SX730 HS boasts a 40x optical zoom, running what is the equivalent of a 24mm to 960mm inside a body that is just under 4cm think (39.9mm).
Creative modes can also be applied, with a short clip movie mode to help make tiny four or five second videos for Instagram's Story feature, while the "Creative Shot" mode will make five versions of your photo with filters and effects without really needing to think.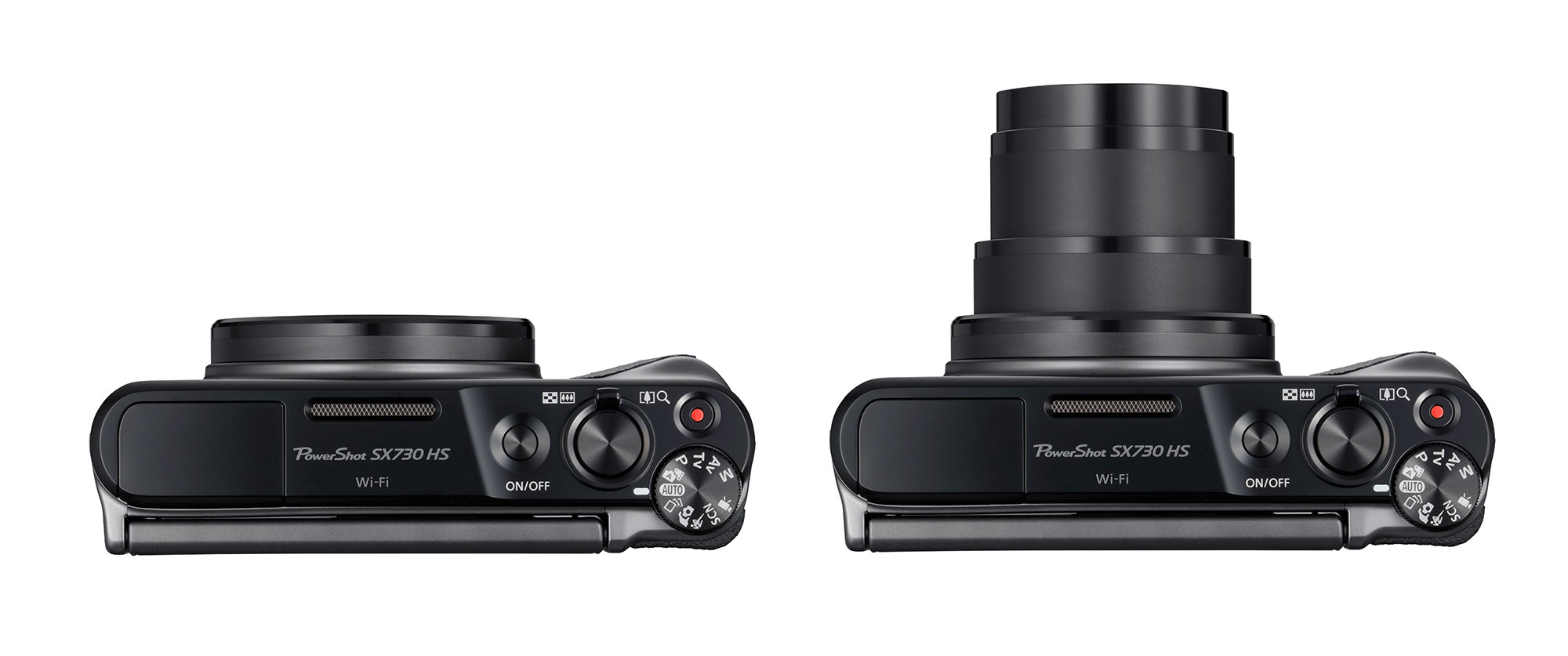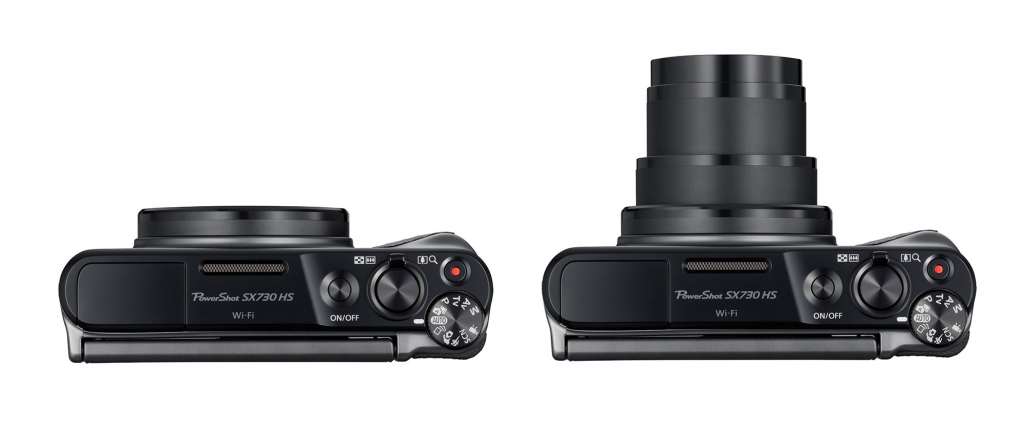 It needs to be pointed out that Canon's SX730 HS does follow on from its SX720 HS sibling, a camera that appears to be very similar, released roughly this time last year with a similar 20.3 megapixel sensor spec and a 40x optical lens, so this isn't new for the compact superzoom.
However, that flip up screen does appear to be an addition, boasting easy selfies from the camera, not to mention a little more control, especially when you hold the camera at waist-level and decide to take photos from the hip.
Availability for what will likely be the replacement for the SX730 HS is set for May, and while pricing for Canon's cameras isn't publicly set anymore, given the previous generation (SX720) sits at just under $500 locally, we expect the Canon SX730 HS to occupy a price point close by.