If two things are pretty clear about future devices, it's that they'll be power hungry and support wireless charging. Good thing that companies are building solutions for each of those.
There's an argument out there that devices should have enough power for everything we do in the space of our day. It's a lofty goal, and one that you have to think most companies are striving to achieve, but there's also a counterbalance few think about: the more you make a product do, the more its likely the battery will have to deal with.
Take the screen on a phone for instance: make it brighter, clearer, and easier on the eyes, and you are essentially firing up more pixels, causing more of a drain and forcing that battery life to go down.
Add virtual reality support and it gets worse, not just keeping the screen on, but driving the processing power harder to render two similar sets of imagery on each side of the screen while keeping the motion sensors working at full capacity.
The point is really there: the more modern and future-friendly we make our phones and tablets (and all sorts of other gadgets), the more they have struggles with power.
There are no doubt some changes looming on the horizon, such as different battery types and structures, not to mention more power efficient display types and processors, but it's a gradual thing, and the more companies make phones power efficient, the more they're also adding in things you may use that may not be quite as efficient.
So the catch in all of this is power, and one of the suggestions that is beginning to really take hold is that of speed: if you can charge your device faster and chargers become ubiquitous, does it really matter if your phone may not make it the length of a full 24 hours because you'll always be in reach of a device to help you out?
Belkin has this week chimed into the debate, revealing two devices that aim to make that ability to charge that much easier, especially if you're having troubles making it without reaching for the wall connector.

On the one side, the company is showing off a ridiculous 10,000mAh battery brick, what is easily a massive block of power in a relatively small size that offers three times the capacity of many of the popular big phones out there.
Named the "Power RockStar 10000", it has been designed for microUSB and Apple's Lightning with included cables for each that are magnetised to the body, meaning they won't fall out. Knowing that people may use the brick to charge other devices, there are also two USB ports, so if you have something like the Huawei P9 or Google's Pixel XL, you can plug in your own USB Type C plug, also.
Belkin even goes so far to make it "MFi" compatible, meaning it falls under Apple's "Made for iPhone" policy, making the Lightning port just that much more stable, while the entire device has a $2500 "Connected Equipment" warranty safeguarding the gadgets you plug in from a few extra amps or voltage issues that other bricks may have.
Priced at $119.95 and available from The Good Guys, Harvey Norman, JB HiFi, and Myer, you can find the Belkin Power RockStar 10000 in Australia this week.
Alternatively, there's the at-home/at-work option, and that comes in the form of wireless charging, something not all phone or tablet makers are supporting.
You'll see it from Samsung, and we've seen it from LG in the past, not to mention Microsoft and Nokia both doing it, and a handful of other phone makers, but essentially, this is charging without the plug. As in "please rest your phone right here and watch the charging take place".
Not exactly a new technology, wireless charging is also known under its technology type of "Qi" charging, so if you see that spec on your product box (or we make mention of it in the reviews), it is able to be wirelessly charged, and this is something even lifestyle companies are beginning to integrate.
For instance, IKEA and King Furniture have both started to build in wireless charging into tabletops and couches, respectively, while Samsung has made a Qi charger into the base of one of its monitors.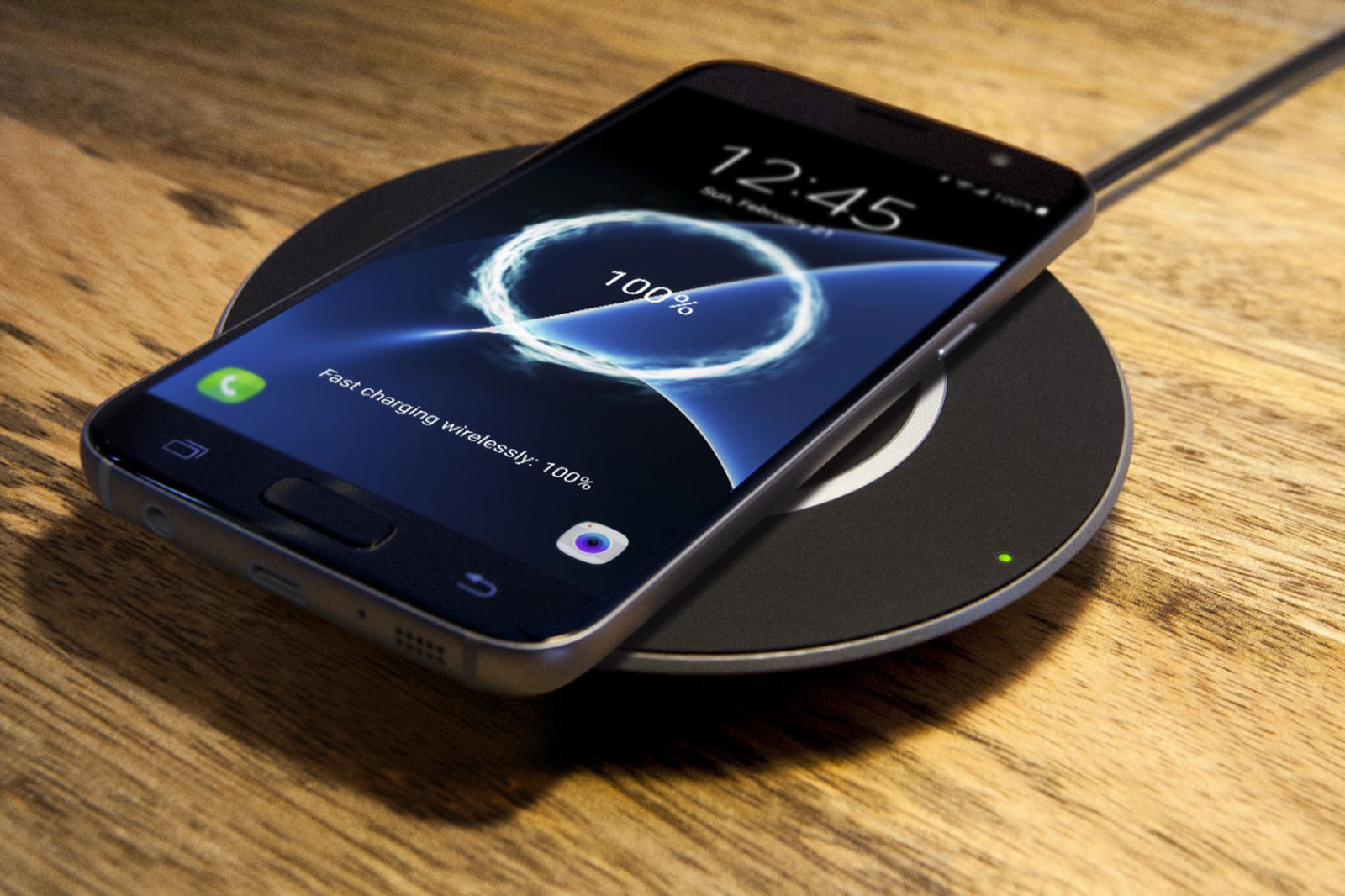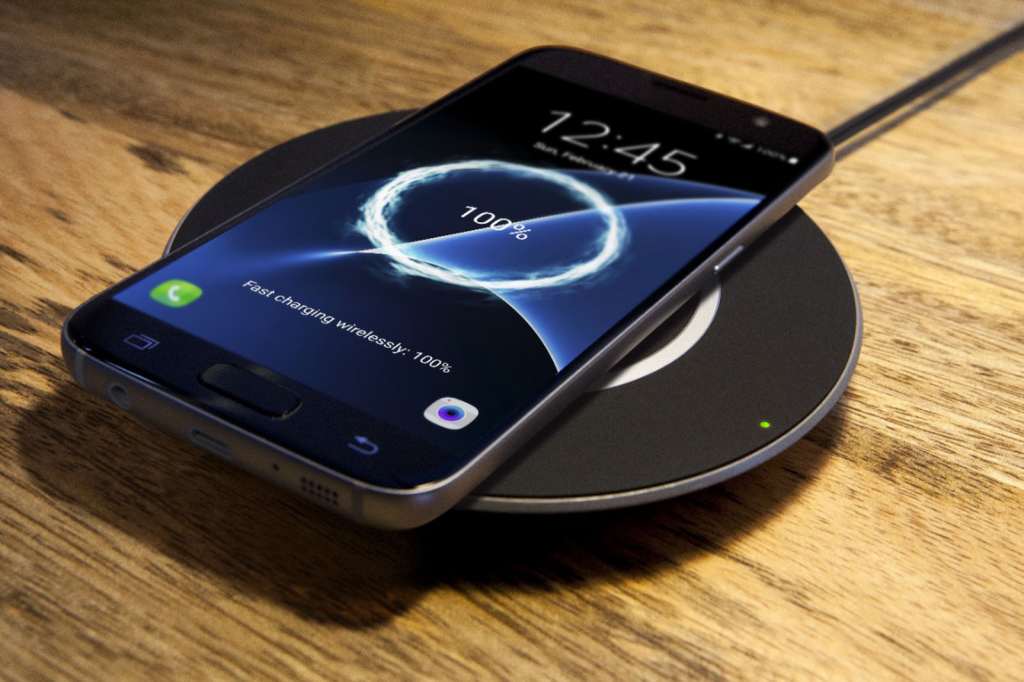 Belkin joins that Qi wireless charging throng this week with a small wireless charger of its own, making a small but flat and stable wireless charger with a matte surface to keep the device resting in place and a solid 15W of charge.
There's a reason why that number is important: the more watts you have to charge, in theory, the faster the charge. That's kind of what companies are beginning to do to speed up the charge and to make it possible to give a good few hours of battery life in the space of a few minutes of charging, but your phone has to support it.
Take Oppo's R9s, for instance, which has VOOC wired charging but no wireless. When using the charge connector it comes with, you get very, very fast charging.
Samsung's own high-watt, high-speed chargers do something similar, and in the case of the Note 5, S6, S6 Edge, S7, and s7 Edge phones (and likely whatever the S8 is), they can do it wirelessly.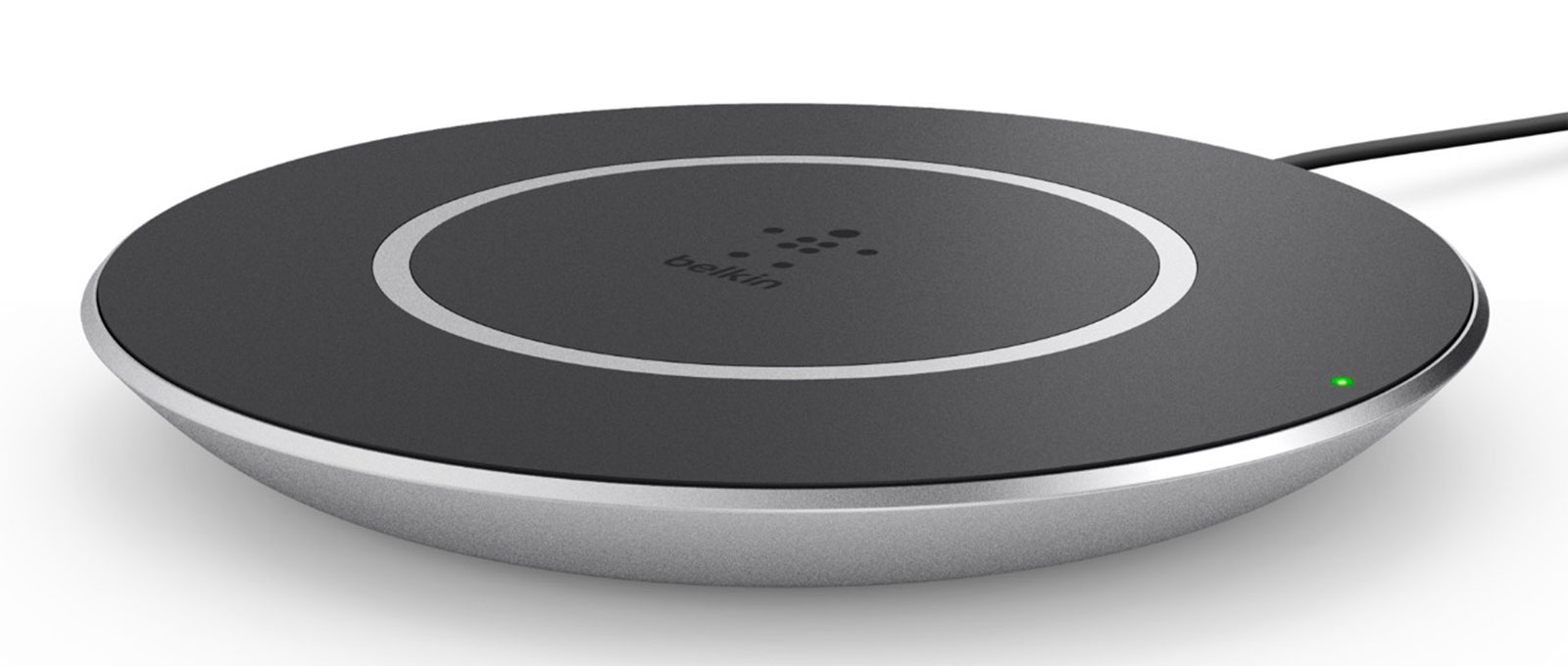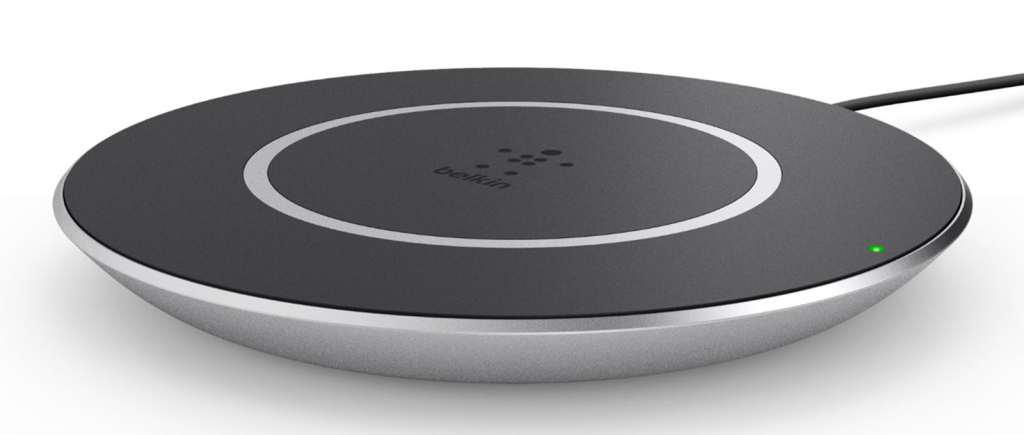 In fact, 15 watts is enough to drive the battery charge cycle faster, with Belkin's Boost Up Wireless Charging Pad doing that wirelessly for Samsung's devices, and wirelessly for anything else supporting the Qi standard.
This one needs a power port, that being said, meaning you'll want to keep it on your desk, the night stand, or somewhere else where there's a USB port and power behind that.
Alternatively, you could plug it into a very large power bank, though you'll want to keep pretty still for the recharge cycle to work.
Belkin's Boost Up Wireless Charging Pad joins the RockStar 10000 in stores now, and is available for a recommended retail price of $109.95.