The age of the Ultrabook made computers slim and sexy, but what did it do with graphics processing? Asus may have an answer for that.
One of the things you tend to miss out when you invest in a slim computer is decent graphics. Sadly, those discrete graphics chips can blow out size, but Asus may have found a compromise.
Its latest "ZenBook" could tread the ground needed to make the svelte computers useful for more than just the office work most will use them for, with the 15.9mm thick and 1.3 kilogram arriving with the latest seventh-generation Intel Core i5 and i7 processors (7200U/7500U), up to 16GB RAM, and up to 512GB solid-state storage.
Pricing will of course vary based on the system spec purchased, but one variation does include a bit of a dedication to graphical prowess.
Specifically, Asus is opting for the Nvidia Geforce 940MX graphics, not the strongest graphics chip on the planet, but enough to get a bit of gaming grunt going, making the machine capable for a bit of entertainment and possibly development on top of the regular assortment of productivity bits and bobs you expect a laptop to offer.
Beyond the graphics, Asus is making the screen a little better than your standard screen, and this helps make up for the lack of touch. In fact, you'll find support for 100% of the sRGB colour gamut here, ideal for some photo editing amongst other activities, while Asus' "Eye Care" technology helps to reduce the blue light amount to cut back on eye strain when viewing the display for long periods of time or at night.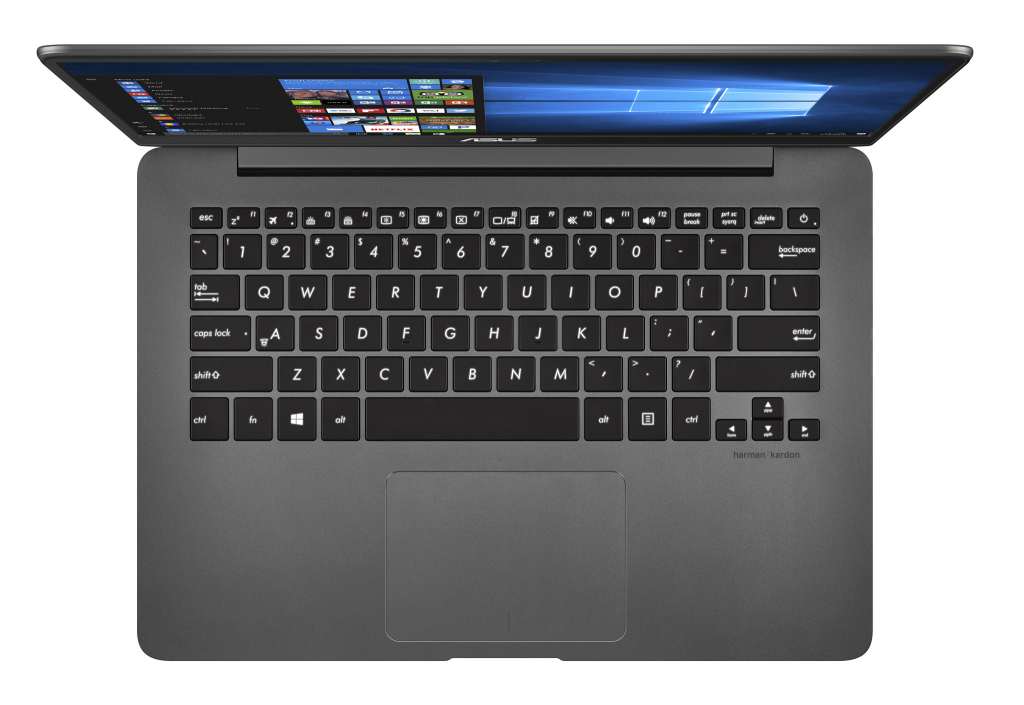 Over in the audio section, Asus has partnered with Harman Kardon for better audio, with the hardware included a "smart amplifier" that aims to deliver louder audio with little to no distortion through two tiny 3W speakers.
There's also a battery capable of delivering up to nine hours of life, and if you opt for Windows Hello support, an optional fingerprint sensor.
Ports and connections should be fairly solid too, and while optical drives have gone the way of the dodo, you'll find an SD card slit, a microHDMI port, a standard USB 2.0 port, a slightly faster standard USB port (3.1, Type A), and of course one of those newer USB Type C ports alongside, while wireless is covered at 802.11ac WiFi and Bluetooth 4.1.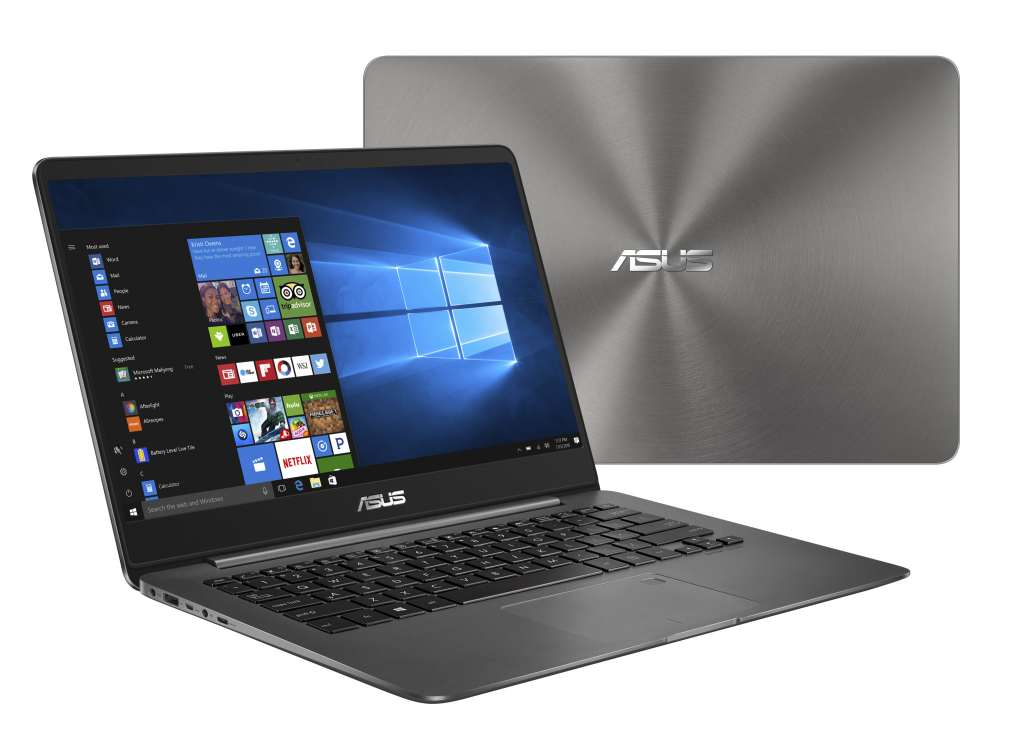 With a starting price of $1399, you can see clearly Asus is looking at the Apple MacBook Air crowd, or anyone nearby who wants a little more, but what the laptop is missing is touch support.
Sadly, if you want a machine that doubles up, you won't find tablet support here, with the 14 inch Asus ZenBook UX430 only working as a laptop and not as a hybrid.
But hey, some people are fine with that. If that's you, this might be a machine to check out, and if not, well, there are plenty of other touchscreen fish in the sea (of computers).