Apple has made a few changes to its line-up this week, shedding a few dollars and splashing on a new coat of paint.
There wasn't a big event like there usually is, and there's been no line of journalists standing outside either a convention centre, a theatre, or Apple's new spaceship campus in California.
Instead, the online shop went down for a few hours, and then it came back up.
When it did, a few things had changed.
Over in the world of the iPhone, Apple added to its iPhone 7 and iPhone 7 Plus collection with a new colour: red.
More importantly, it added "(PRODUCT)RED" which signifies the product connection to the (RED) organisation fighting AIDS around the world, with products branded in this way giving a portion of their cost back to the (RED) foundation.
Apple hasn't said how much of the product gives back, though it has apparently donated $130 million USD in corporate donations throughout its ten year relationship with (RED).
"Since we began working with (RED) 10 years ago, our customers have made a significant impact in fighting the spread of AIDS through the purchase of our products, from the original iPod nano (PRODUCT)RED Special Edition all the way to today's lineup of Beats products and accessories for iPhone, iPad and Apple Watch," said Tim Cook, CEO of Apple.
"The introduction of this special edition iPhone in a gorgeous red finish is our biggest (PRODUCT)RED offering to date in celebration of our partnership with (RED), and we can't wait to get it into customers' hands," he said.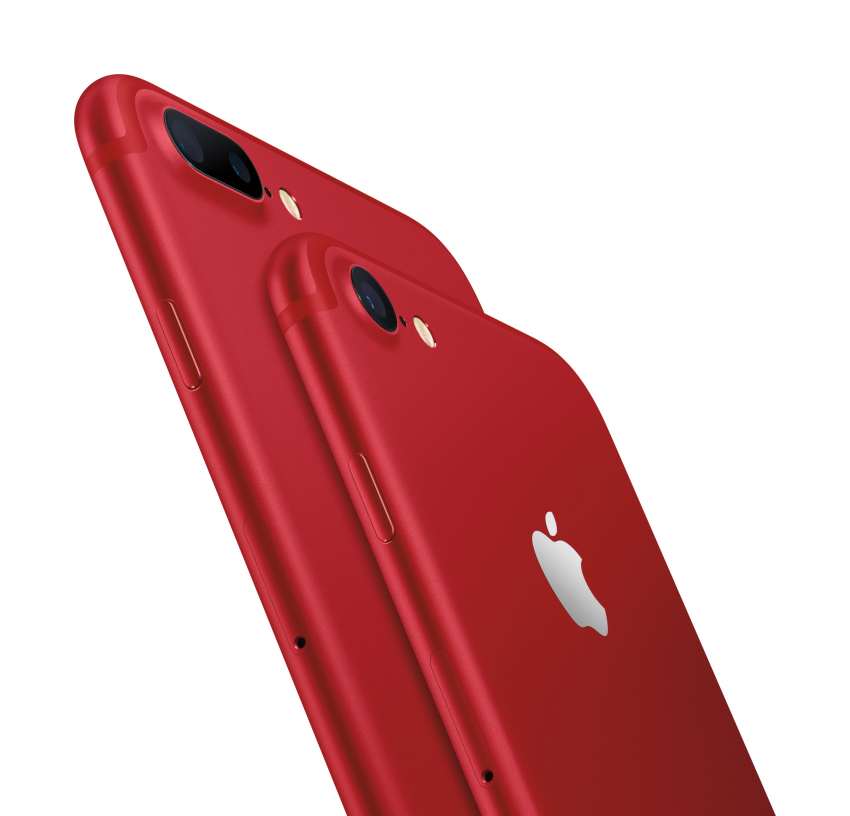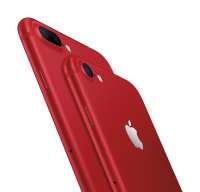 With the introduction of the red edition of the Apple iPhone 7 and 7 Plus, there's a chance it could relieve the burden placed on the range by the harder-to-find jet black model which seems to be one of the more popular colours.
Remember, though, that nothing about the phone has changed, and this red-aluminium-wrapped model only rocks up in either 128GB or 256GB sizes, starting from $1229 on March 25.
Apple is changing one thing with the iPhone, however: 16GB goes bye-bye.
You may not realise it, but the smallest iPhone — the iPhone SE — has had a rather unusual set of sizes since its launch, with 16GB and 64GB.
We've never really been sure why Apple kept the 16GB size, especially since the size of apps makes that rather untenable for too long, but this week it is changing the SE's memory amounts, upgrading the options to either 32GB or 128GB.
At least the 32GB is more logical for a smartphone. You can't upgrade it, sure, but at least it's more in line with everything else Apple makes.
And about that "everything else Apple makes", Apple's other portable touchscreen computer is getting a change this week, too, as the iPad Air is thrown out the window (nicely), and replaced with just the iPad.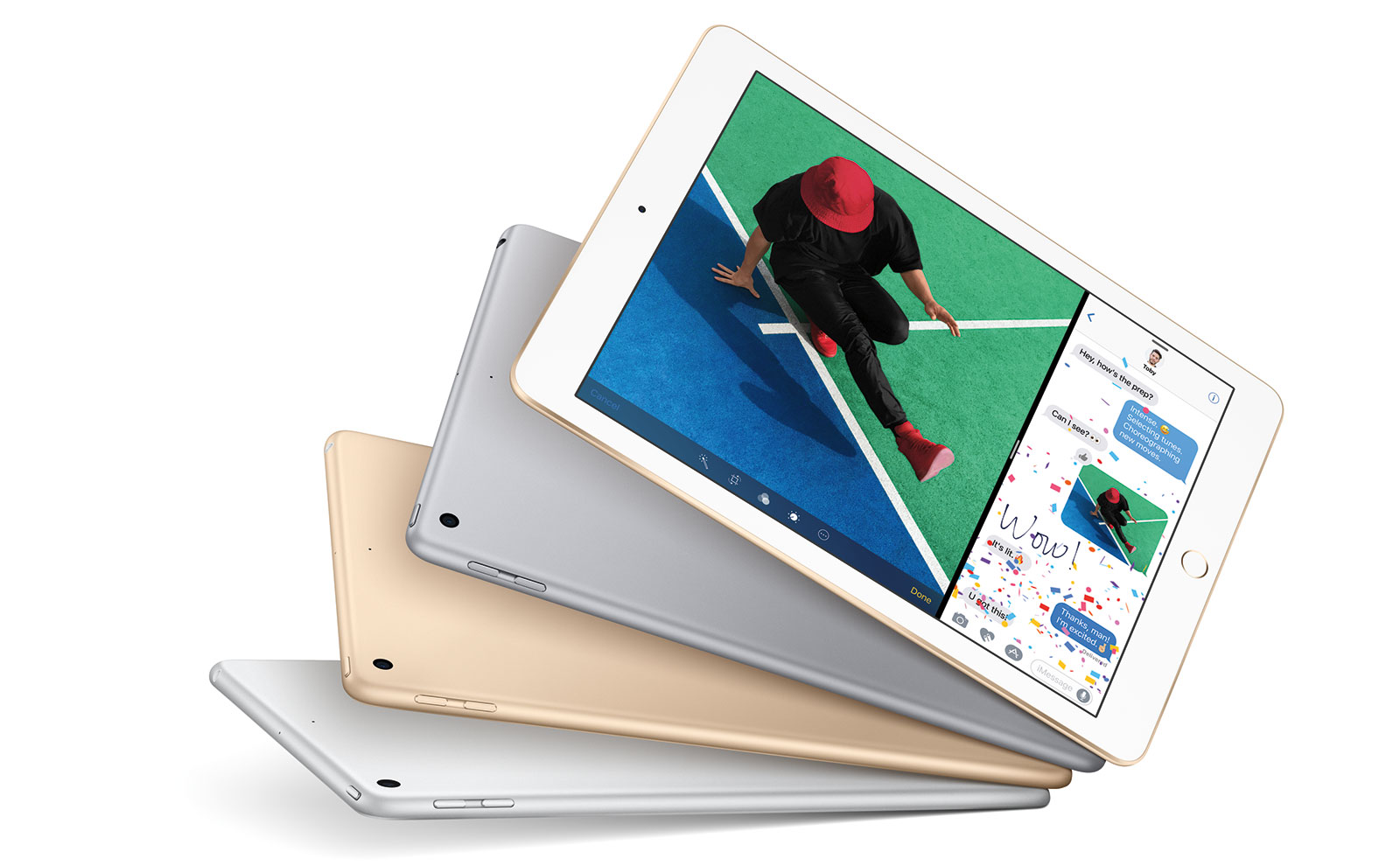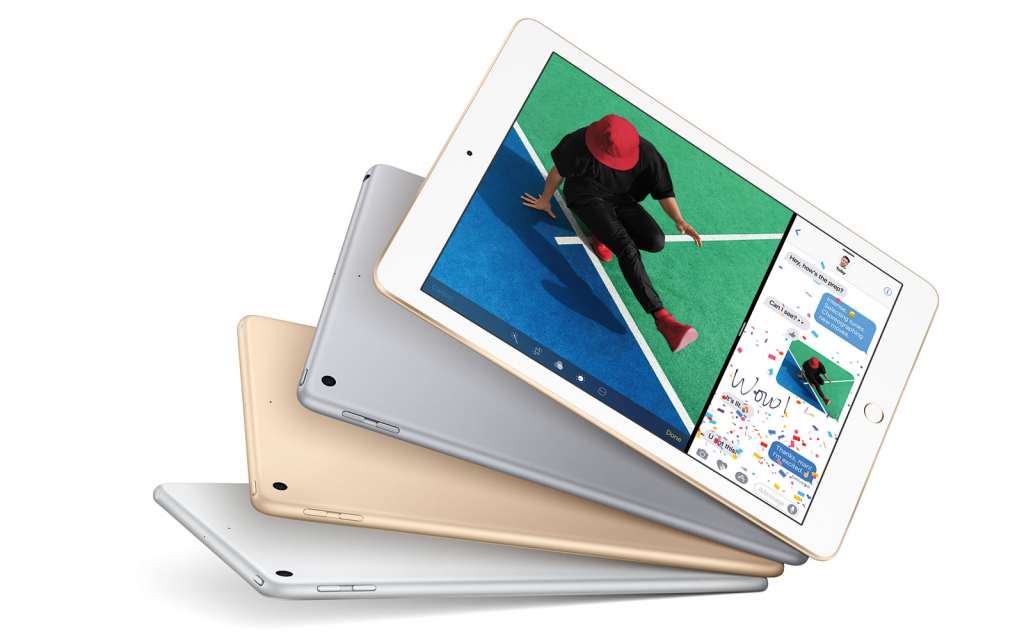 In what feels like a little bit of deja vu (all over again), Apple has changed the name of the iPad Air, Air 2, and any other iPad with a number on the right side back to one that just resembles what it is: the iPad.
The (new) iPad is basically a marginally updated Air in some ways for a lower price, sitting now at a sub-$500 starting price of $469 for the 32GB model with WiFi, while the WiFi plus 4G option ranges from $669 for 32GB.
Need more room? The (new) iPad will also come in 128GB for $599 with WiFi or with WiFi and 4G for $799.
Aside for being less expensive, its major change is a shift from the A8X processor to the A9 chip Apple used in the iPhone 6S and iPhone 6S Plus, giving it a bit more future-proofing, though both would still be fairly future friendly all things considered.
Mostly, the update appears to iron out the iPad range a little, making it easier to pick between the regular iPad — this one — or something with a little more grunt, more speakers, and the ability to use Apple's Pencil, with that found in the iPad Pro range, starting from $849 when the iPad joins from March 24.
Alongside it, Apple has updated the iPad Mini 4 ever so slightly, now selling a 128GB model from $579.
Honestly, given the new naming convention, we wouldn't be surprised to see the iPad Mini 4 receive a new name. Would iPad Mini surprise anyone? Do we really need that number at this point?