The Galaxy S8 isn't even officially out in Australia, and yet Samsung is already making a change, though this one not necessarily for the better.
There's a very good chance that the moment you buy a Galaxy S8, there will be a shiny new patch waiting for you to download and install. That's not a totally unusual thing, and day one patches occur for games and hardware all the time, but it's what this patch does that gets to us.
Specifically, it stops you from being able to remap the Bixby button.


Easily the weakest part of Samsung's otherwise excellent package, Bixby is Samsung's artificial intelligent assistant, and while it clearly wants to take on the likes of Google's Assistant and Apple's Siri, our experience with the helper app from our review reveals Samsung has a long way to go.
But even if you could get over Bixby and turn much of it off, you still had to contend with the Bixby button, an extra physical button that only did one thing officially: load up Samsung's assistant.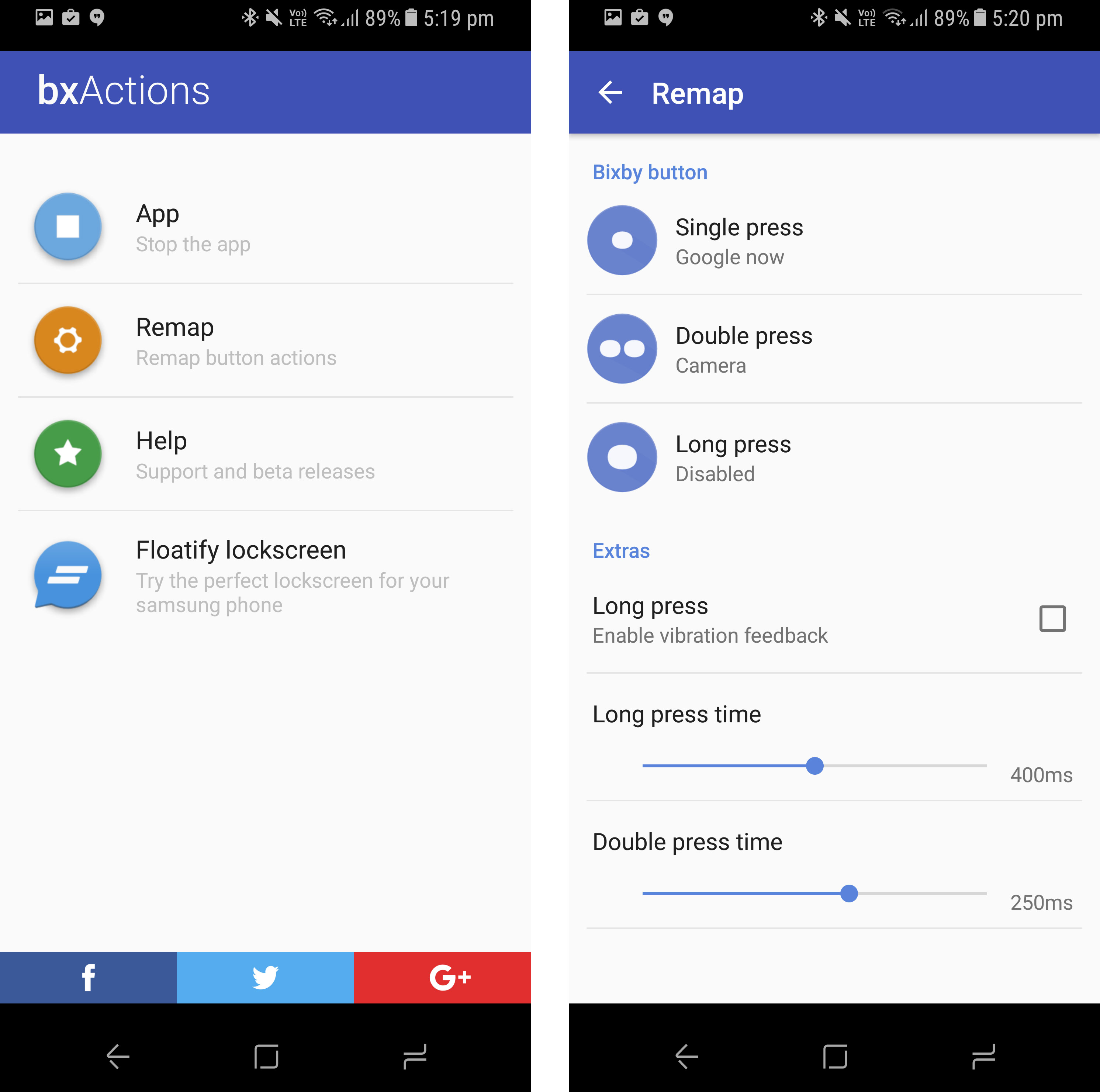 That is until you remapped it using an app that took advantage of a loophole in the accessibility part of the settings. Using the app, the button could be mapped to anything else, such as Google's Assistant, launching the camera, or another function you might be reliant on.
There were a few ways to do this, but two apps made it the easiest procedure in the world, with "All In One Gestures" and "bxActions" doing it the best, giving you the option to change the button's tap, double tap, and triple tap quickly and easily.
Handy if you weren't too fussed with what Bixby was or wasn't doing the way you felt it should be, and felt something else could be doing the job better.
But that is no more, as the latest update for Samsung's Galaxy S8 — the first update, no less — has removed support for this loophole, confirmed on our review unit and over at the XDA forum, too.
While the reports suggest Samsung has removed the ability to change this using this feature, some devices may support it, so your experience may completely differ from ours.
However, one thing can be noted the moment Samsung's update rolls out: voice support is coming.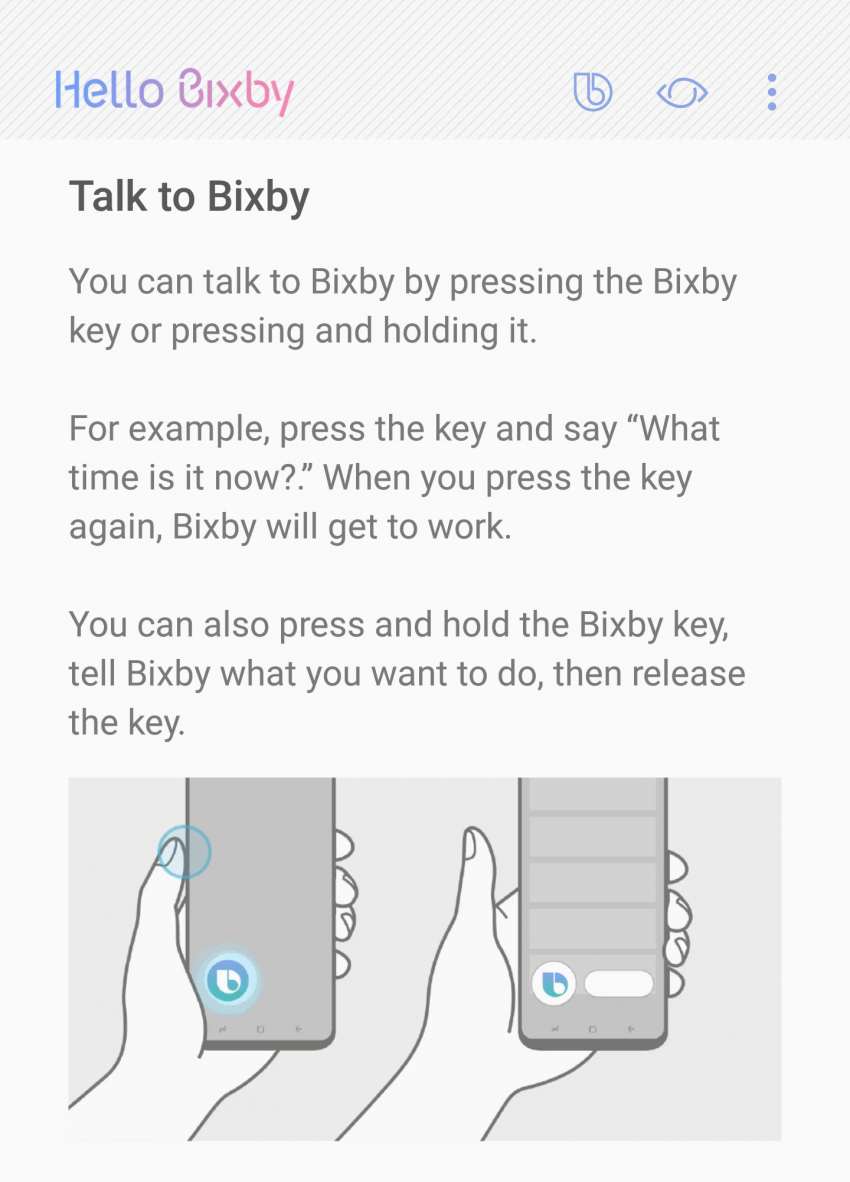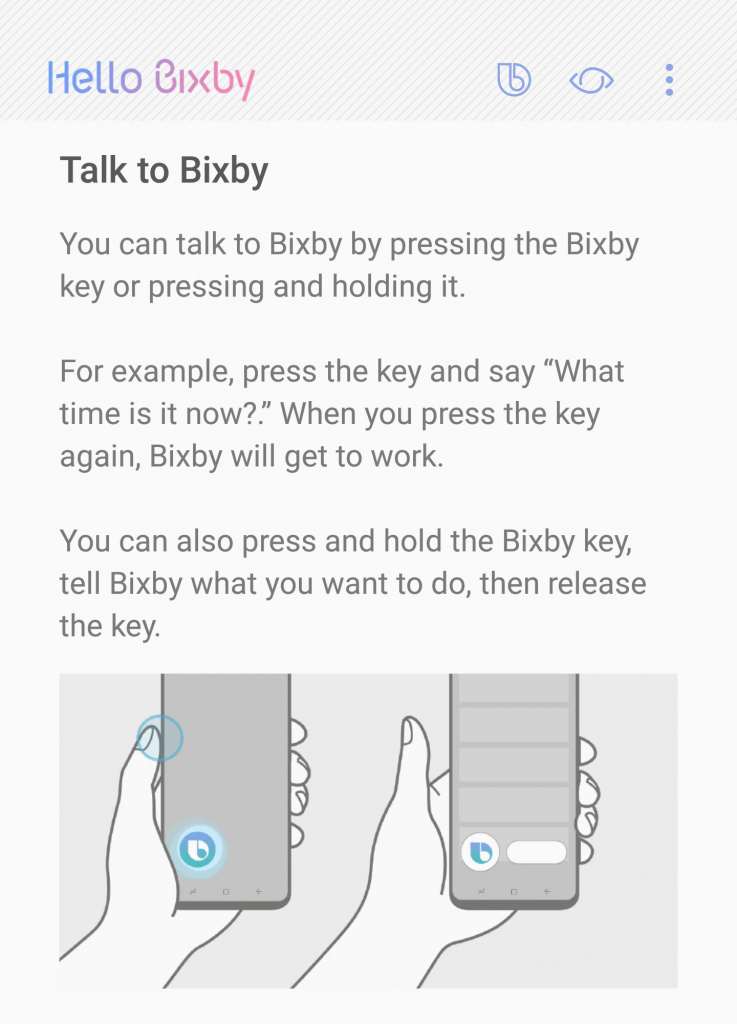 For a split second, Bixby flashes up with a small tutorial detailing how to talk to Bixby, suggesting the voice activation is there.
Unfortunately, doing what the tutorial says results in nothing happening, and even though the toolbar has changed in Bixby and now seems to support both voice (first icon) and Bixby's visual analysis (second icon), camera and image scanning is still the only thing that makes Bixby unique, even if it does have a rather curious tendency to analyse water as wine in an almost biblical technique.
The inclusion of wine analysis and voice support does suggest more is coming for Samsung's not-quite-ready AI assistant, but now the question of when still creeps in, and it's dotted with a follow-up: if people don't like it, will Samsung grant the ability to replace that extra button and make it their own?
Only time will tell, so we'll keep you updated, and if/when we can get an Aussie S8 Bixby button remapped without rooting or hacking the phone, we'll make sure to detail the process. Stay tuned.