Making VR videos and your own animations is about to get a little easier, as Adobe's suite of tools gains a couple of new big deal features.
If you're a user of the Adobe suite of software, there's a good chance you're dabbling in a whole bunch of creative things from the future. From animations to the future of the web to that whole 360 degree virtual reality thing people enjoy, you're likely on the cutting edge, playing with the tools needed to bring your animation to life.
This year, Adobe plans to add features to its suite of apps to let creative folk do a little more, and some of the features are impressive enough to capture the attention of anyone interested in dabbling with future form of entertainment.
For starters, there are things happening in animation, as Adobe's camera-connected "Character Animator" program moves out of beta and becomes a full program of its own, complete with the number "1.0" behind its name.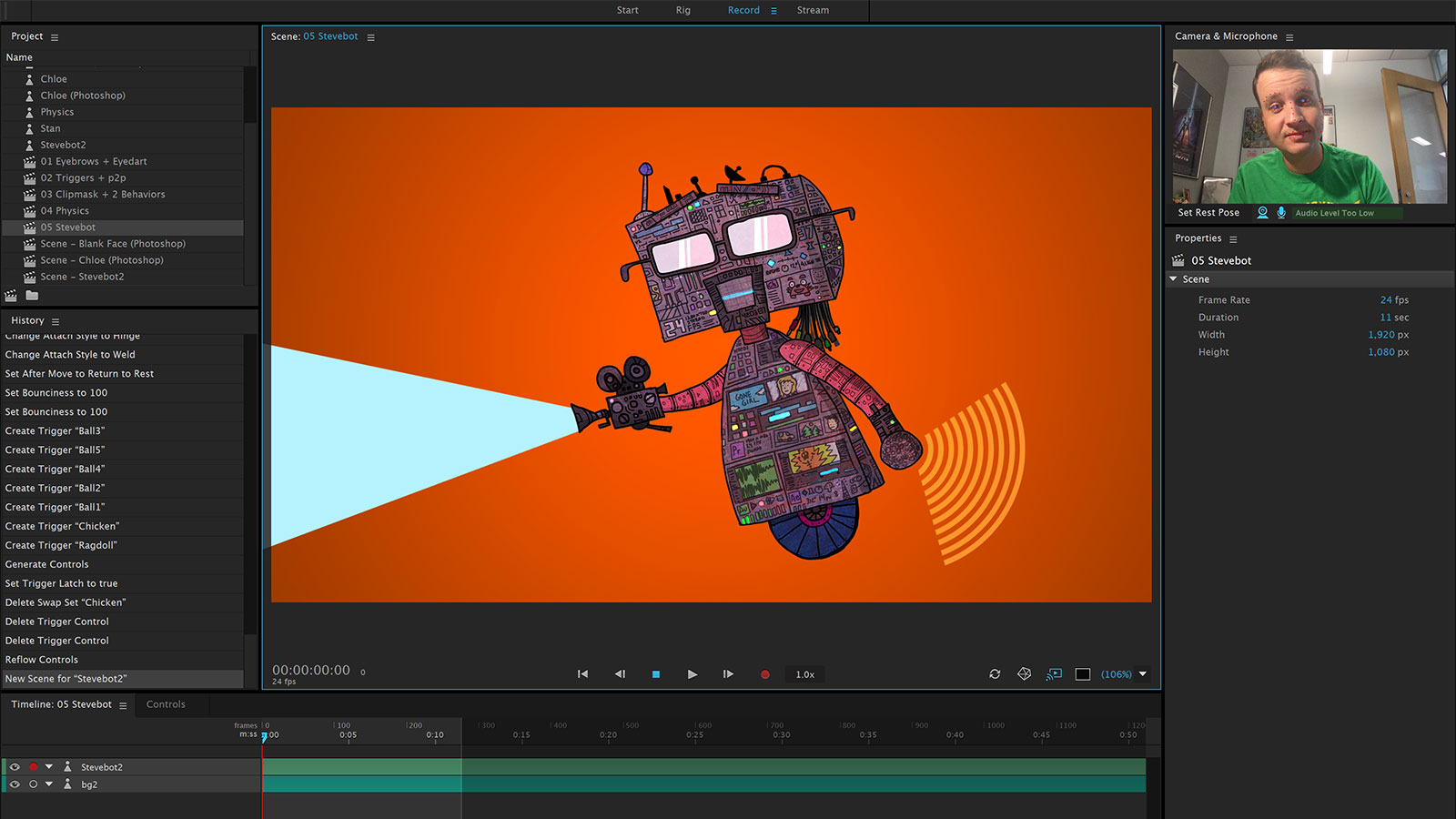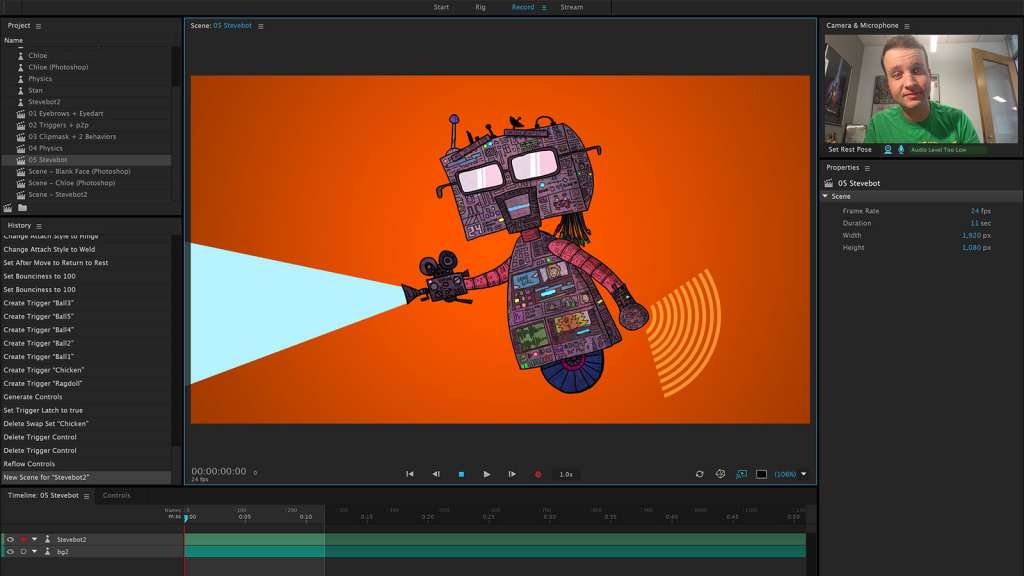 One of the cooler tools in the Adobe Creative Cloud suite, this one is for animators keen on giving their drawings a bit of life, employing the camera found in your computer (specifically on laptops) and mapping what your face does to your character, allowing you to make your own "Bob's Burgers" or "Bojack Horseman" simply by acting in front of your camera with a digital character rig.
Thanks to some neat smarts from Adobe's AI project "Sensei", Character Animator can lip-sync what you say by working out mouth shape with spoken sounds, connecting the two up and giving an on-screen character more realistic facial movements instead of the usual up and down movement of a jaw to simulate a mouth moving .
There's also something fun happening in the world of VR as more 360 video is created and Adobe finds a way to let folks dabble in this area.
Adobe's plans for filmmakers developing 360 degree video for devices like the HTC Vive and Oculus Rift not only includes the ability to play back and edit video inside the virtual world, but also to include native VR effects and titles that feel accentuated for the virtual environment, projecting title and other information on the spherical world that our eyes sees.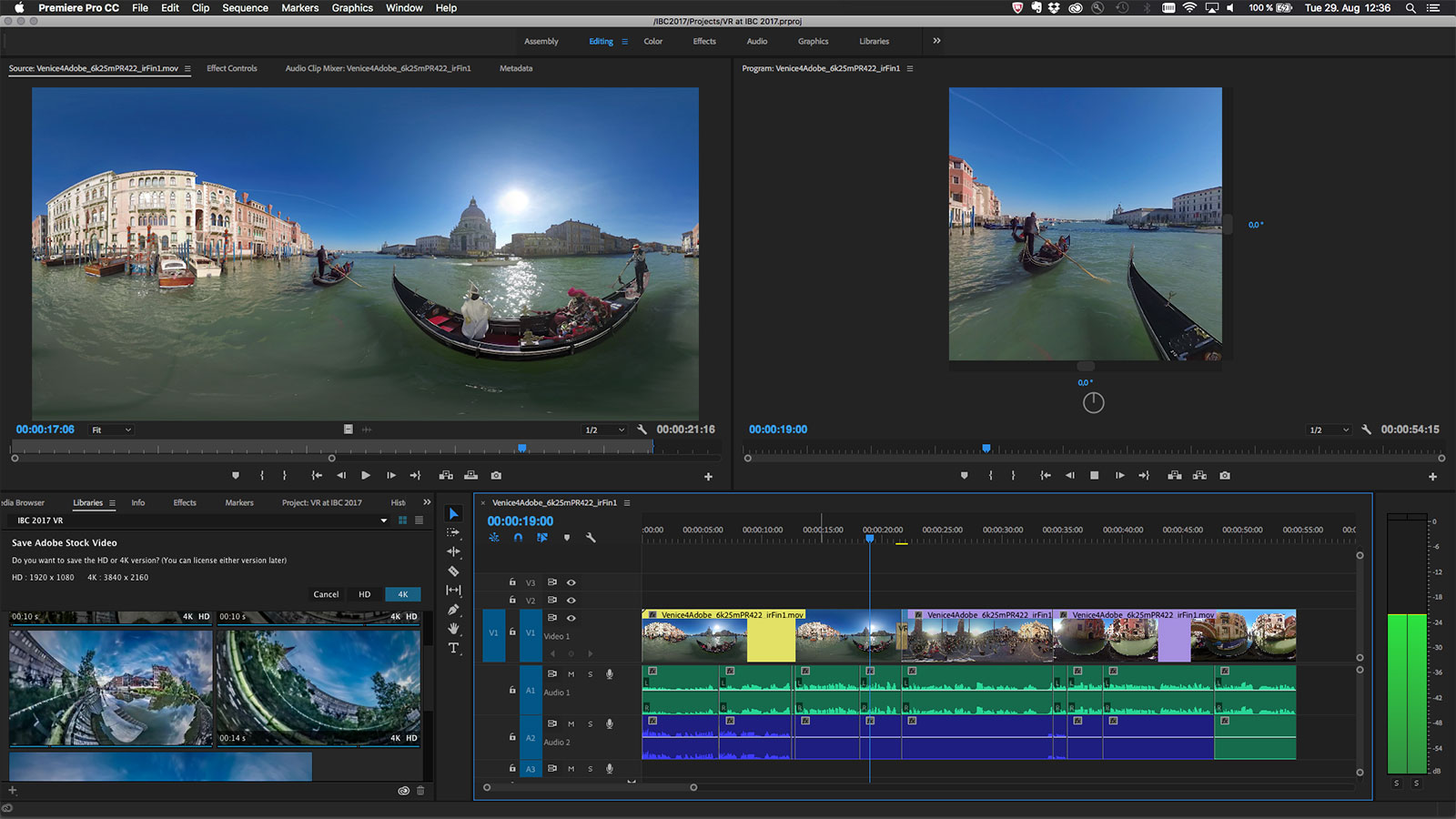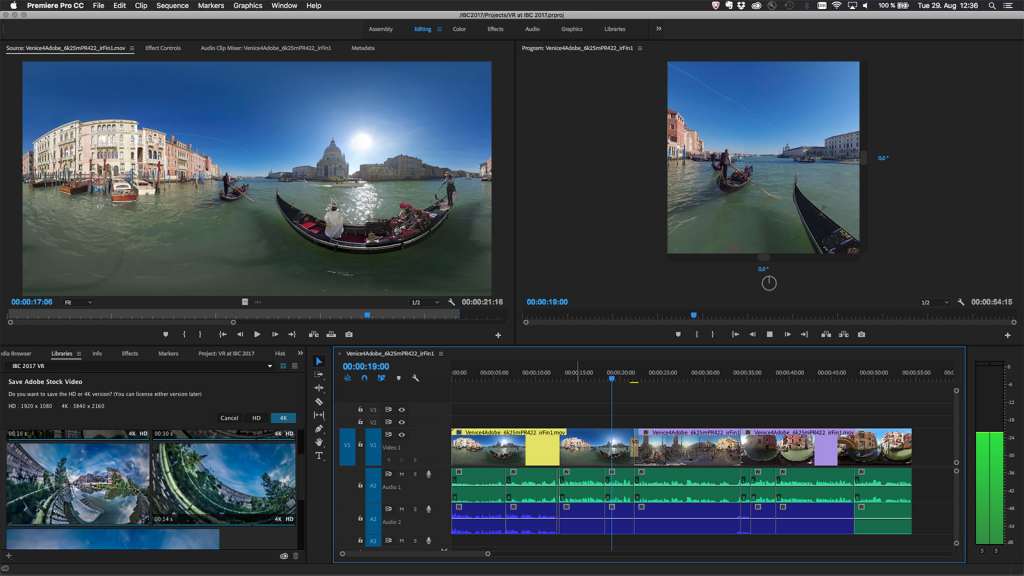 Remember, 360 degree video isn't flat like regular video, so it has to have special attention paid to it in order to come to life, and Adobe's improvements will definitely assist in folks planning on making the VR world come to life in a way that makes it more than another 360 captured video.
"Video is the fastest growing medium in communications and entertainment. Whether you're an online creator, global media company or filmmaker, you need to deliver world-class content across all platforms and formats at incredible speed," said Bryan Lamkin, Senior Vice President of Digital Media at Adobe.
As for when you can expect to see these features, Adobe hasn't quite said the exact date, but you can probably expect the changes later this year.