If you're a prepaid mobile subscriber in Australia, for a long time the easiest solution to data abroad has been to just buy a SIM when you land, but Vodafone seems intent on changing that.
This week, Vodafone is looking to shake things up in the local telco environment, doing something we've not yet seen on the prepaid front, with an offer of inexpensive overseas roaming.
That's something Vodafone's "Red" plans already get, with a $5 per day charge to extend their local plan to where ever they are overseas, meaning if you regularly get 6GB per month, you merely need to play $5 per day for every day you're overseas to continue with that, not being charged an arm and a leg and getting the typical bill shock everyone hears about.
But this has only been in the post-paid world, and prepaid hasn't received this benefit.
This week, however, that will change for Voda with prepaid add-ons that deliver roaming for small stretches of time.
Add on packs work in lots of either three or seven days, with $25 getting you either 100MB, 30 mins of calls, and 30 texts for three days, or even just 200MB with no calls or texts for the same time.
If you're overseas for a little longer, two seven day options exist for $35 each, offering either 250MB, 60 mins of calls, and 60 texts, or alternatively 500MB of data without texts or voice.
As a side note, you can purchase as many of these as you need and want, with the value switching on the moment money changes hands.
"International roaming has been expensive for prepaid consumers, but we have been negotiating hard with telcos around the world to deliver more competitive rates for calls, TXT and data in popular international travel destinations, and I am excited to say that today we launch what we believe is our best ever prepaid roaming offer," said Loo Fun Chee, Vodafone Chief Marketing Officer.
"Vodafone is passionate about roaming because we know smartphones are the perfect travel companion and are bound to make travelling easier for our customers, whether that's helping them not get lost again or sharing their travel moments with friends and family back home."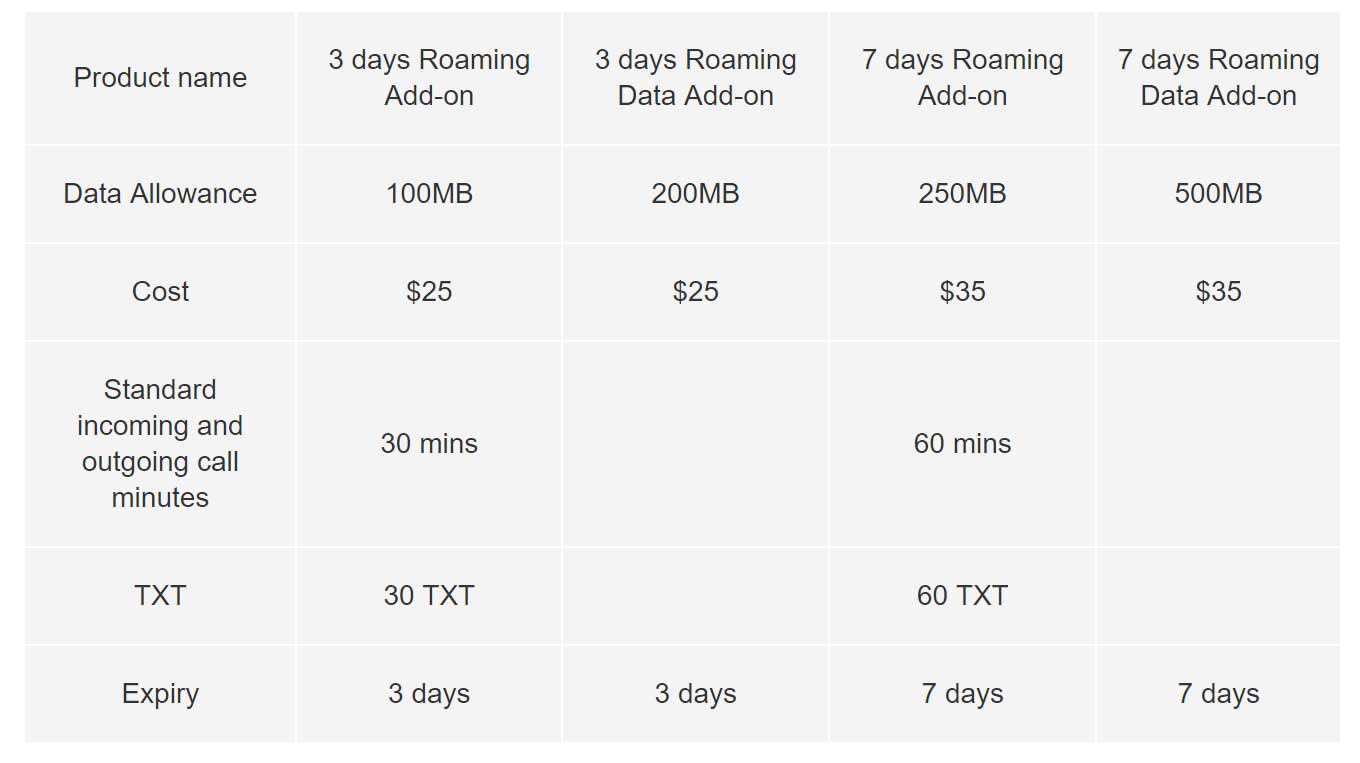 While we're not sure the value is the best there is, especially in comparison to a local SIM, change is definitely welcomed for prepaid roaming customers, with Voda's additions easily beating the measly 100MB Telstra gives you for $29 over 30 days and the $160 you're asked to fork out for 600MB over the same stretch of time. Yikes.