Phones shouldn't cost an arm or a leg, and with the help of a major mobile manufacturer, Optus is making sure features that would often be expensive may not be. 
This week, Optus has introduced the first in a series of devices the telco is building aimed at cutting costs for smartphone buyers who may not be fussed about having the best device on the planet, but are still keen for a value.
Called the "Optus X Sleek", the product in question appears to be quite similar to a model from Alcatel called the "Shine Lite", a smartphone crafted from glass and metal that offers the premium materials of flagship devices, but reduces the high-end quality on the inside of the smartphone.
With Optus listing the Sleek for a recommended retail price of $149, it's pretty clear that "budget" is the part of the market being targeted for the Sleek, and that's also clear with the other specs on offer.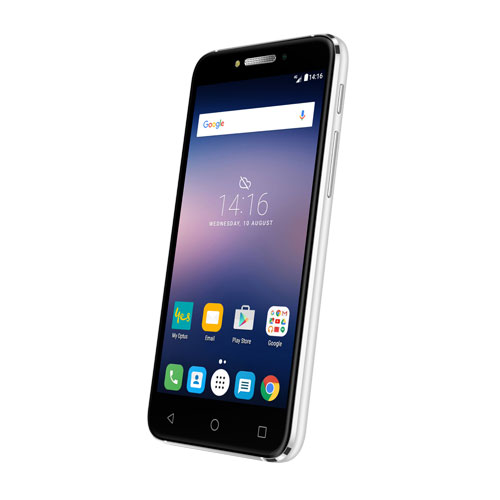 Inside, there's a quad-core chip from MediaTek, 2GB RAM, and 16GB storage, the latter of which can be upgraded with a microSD slot.
Wireless connectivity is here — it's a smartphone, so you'd expect that — but it's pretty much what you'd expect from a budget phone, offering 802.11b/g/n WiFi, Bluetooth 4.2, GPS, and Category 4 LTE 4G offering speeds as high as 150Mbps from the download speeds.
Two cameras are here, with a 13 megapixel camera on the back and a 5 megapixel camera on the front, with Android 6.0 "Marshmallow" the operating system of choice for this one.
In a neat addition, a fingerprint sensor has been introduced in the phone, offering a form of biometric security under $200.
"The 4G Optus X Sleek is a fantastic option for our customers, it's got great features like fingerprint sensor access and a 13 megapixel main camera, and we're proud to be bringing such a high quality product to market under the Optus name," said Ben White, Managing Director of Marketing and Product at Optus.
"We know that our customers are looking for affordable handset options without having to compromise on features or quality, and the Optus X brand will deliver a range of devices with the features they're looking for," he said.
Speaking to Optus, Pickr has been told that the Sleek is just the first of the "Optus X" branded devices to come from the company, with more to be announced in the coming months.
For now, it appears to be a pretty solid value for anyone fine with being locked to the Optus network, because that's precisely what the Sleek will be set up to be.
The Optus X Sleek has been added to the Pickr Trackr for you comparative needs.