We wondered how long it would be until display makers considered the new USB over HDMI or DisplayPort. Now we know: 2017.
The massive tech announcement fest that is CES may be just around the corner, but as per usual LG is talking it up ahead of time, and one big announcement may be the death of HDMI in the monitor space.
As it has been known to do, LG is pre-announcing some of its products before the show even launches, and while January isn't very far (unbelievably so), the announcement of what we can expect to see is always welcome, even if it's only by a couple of weeks.
The new displays coming out of LG's engineering team that specializes in the area consist of two large displays, with a 32 inch 4K display and a 34 inch 21:9 ultra-wide screen.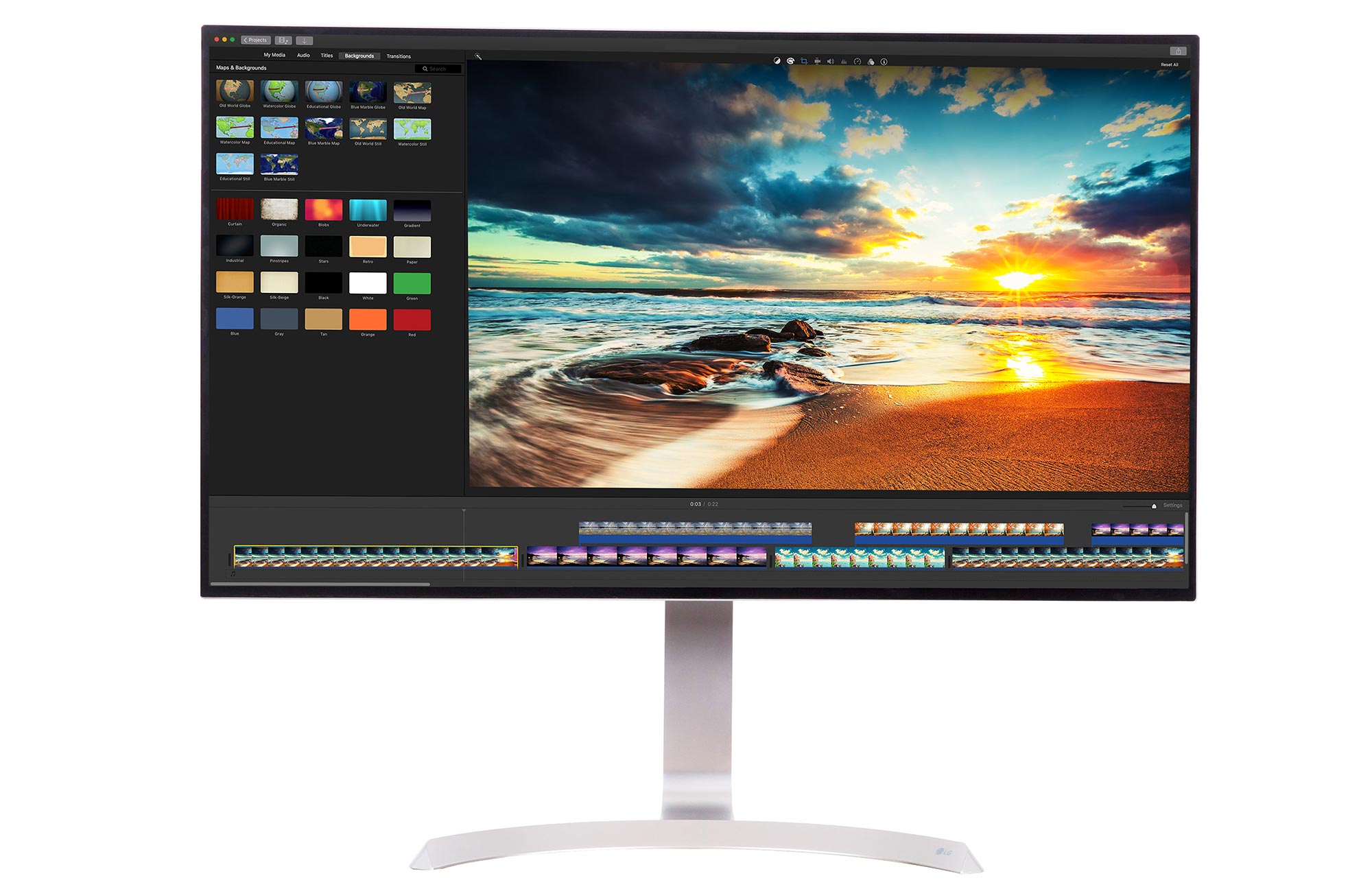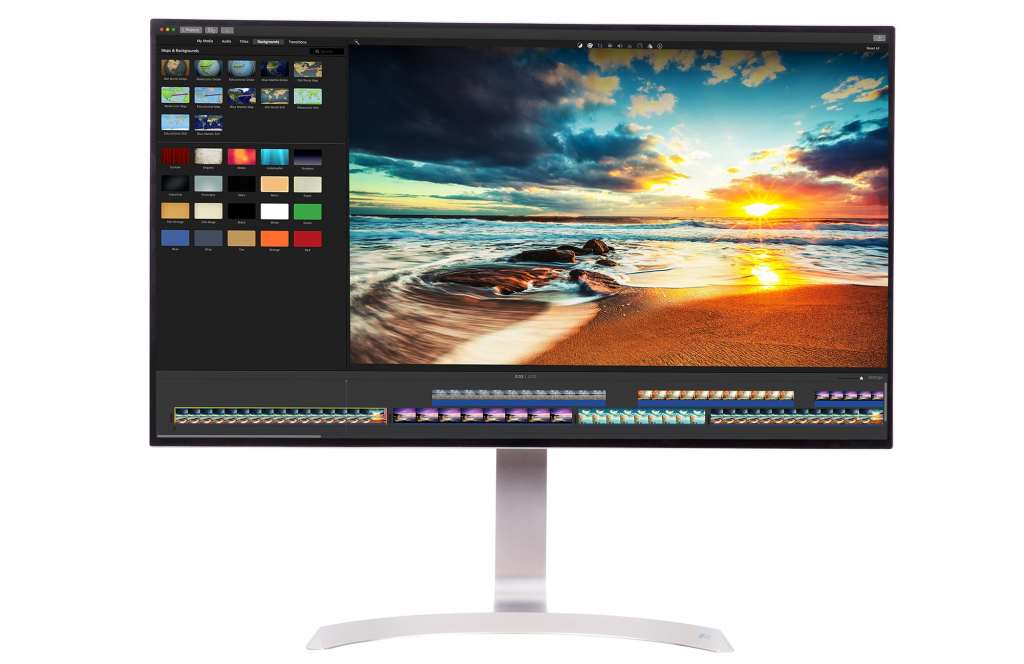 The first of these is the one likely to gain attention, with the LG 32UD99 delivering a 3840×2160 (4K) screen resolution and P3 colour space support making it ideal for photography and video editing, relying on a colour fidelity akin to what Apple uses in its 5K Retina iMacs.
HDR support is included here — essential for movies and games lately — while the entire thing runs from one port: USB Type C.
Yes, you may not find a direct use for it on a MacBook Pro right now, but come next year, monitors like LG's 32UD99 will be able to draw power and handle data from the one USB Type C port, even handling built in speakers, replacing everyone's favourite, HDMI.
Perhaps the one thing that draws us in more than that? The screen is practically bezel-less, and we can't even see a logo here, basically making it edge-to-edge screen with no muddied view.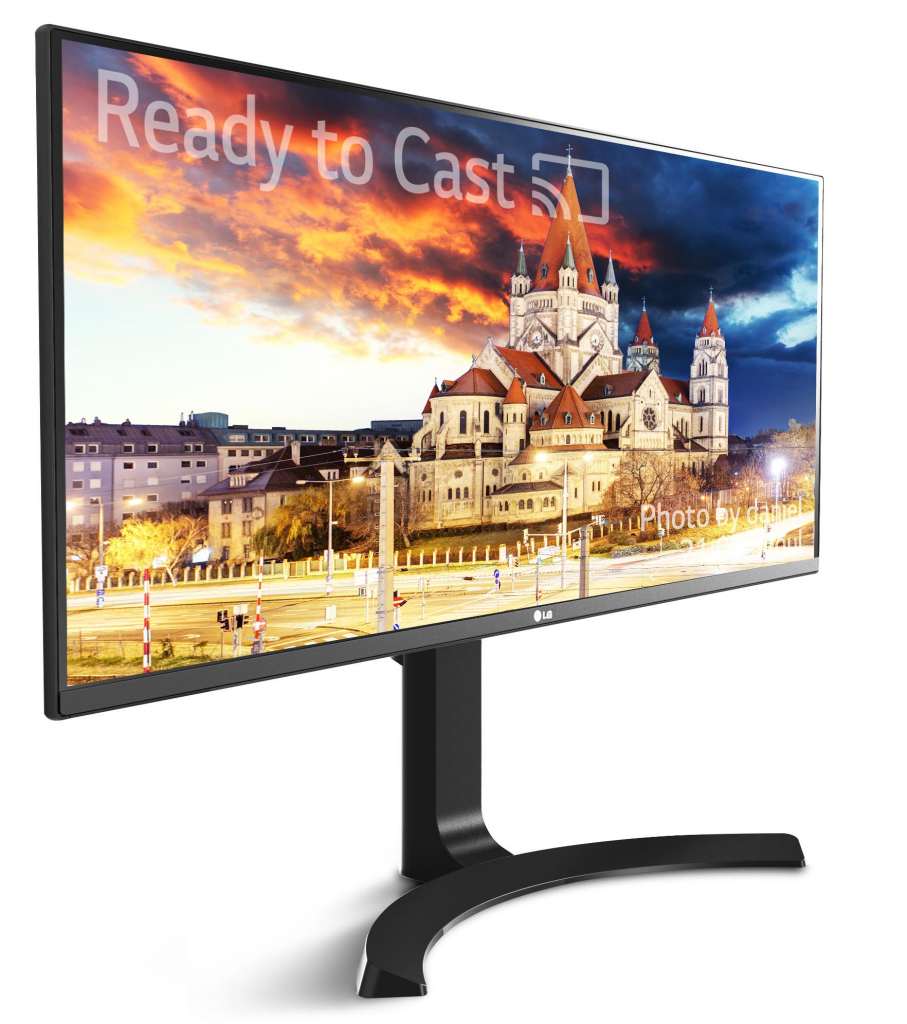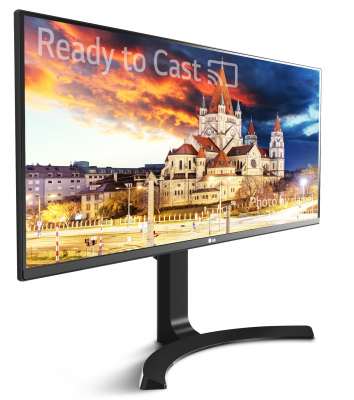 LG's 32 inch 4K display will be joined by another equally difficult-to-say model number, the 34UM79M, and while this one may not have the 4K resolution to work from (LG hasn't said), it will offer a 21:9 ultra-wide aspect ratio closer to the cinema experience than standard 16:9 as well as supposed for Google's Chromacast built directly in.
"To maintain our market leadership, LG engineers work tirelessly to incorporate emerging technologies and trends into our newest monitors," said Brian Kwon, President of the LG Home Entertainment Company.
"From high-resolution displays compatible with HDR technology to UltraWide monitors optimized for multitasking and gaming, LG is committed to delivering the most innovative, premium monitors in the industry today."
Don't expect pricing on this until early next year, or even closer to March or April. You might expect an announcement or two before CES like we do, but the pricing isn't likely to be known until a month or two out of local release, and that's still probably a few months away at best.