The HTC Desire range has been sitting around longer than most of its products, and was one of the first properly premium ranges for the company. Now, though, it occupies a more budget friendly slot, and that's exactly where HTC hopes the Desire 628 will bring people over.
With 5 inches now practically defined as the new "normal" screen size area, you shouldn't be shocked to see HTC dabbling with something that gets in well under what the mid-range of pricing might be, but still offers a slight premium over the maximum $200 pricing that separates budget devices from everything else.
And that's kind of where we see the $299 HTC Desire 628, a handset that the maker of the HTC 10 describes as "bold, beautiful, and feature packed", as well as "raising the bar for mid-range smartphones".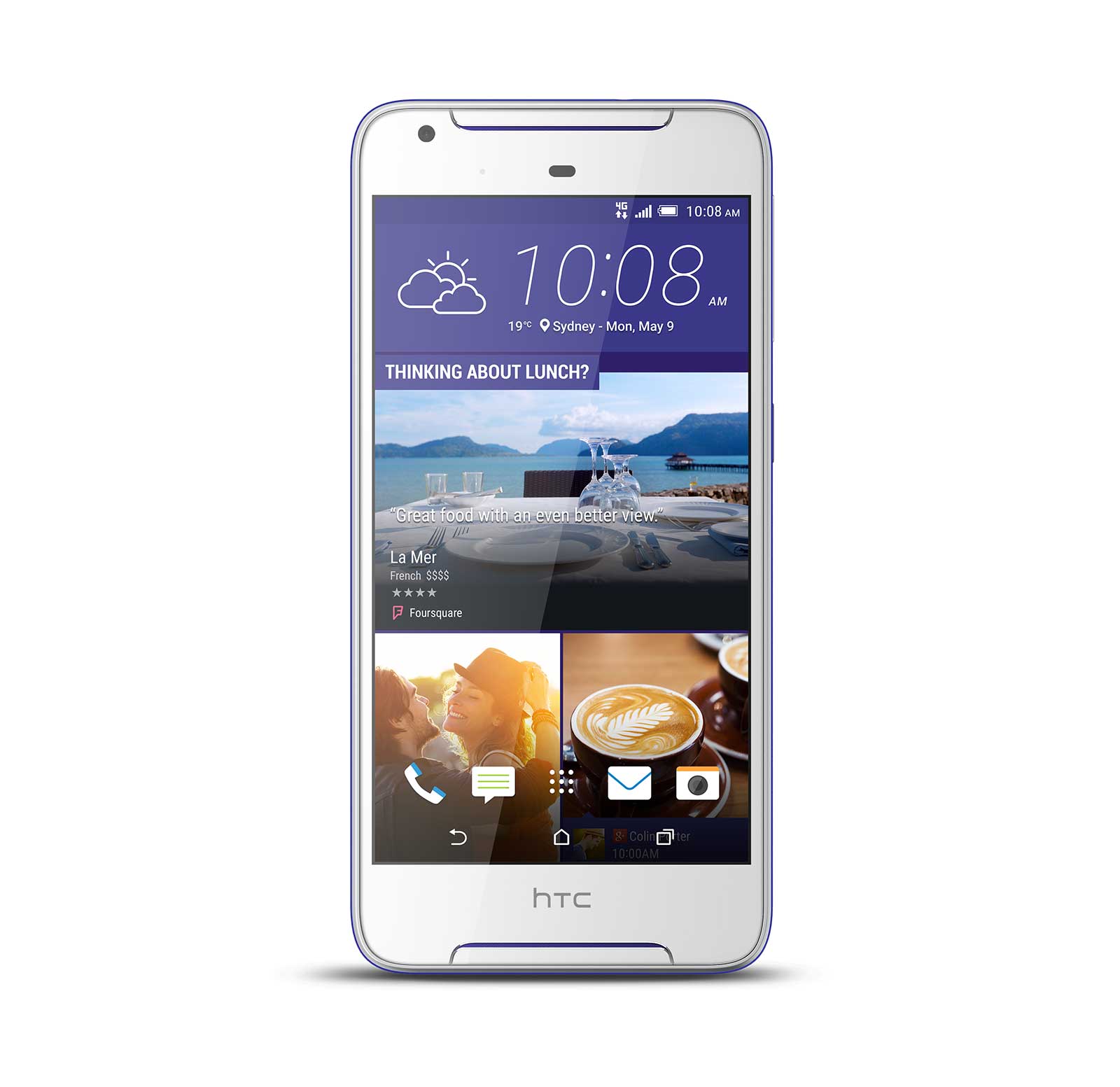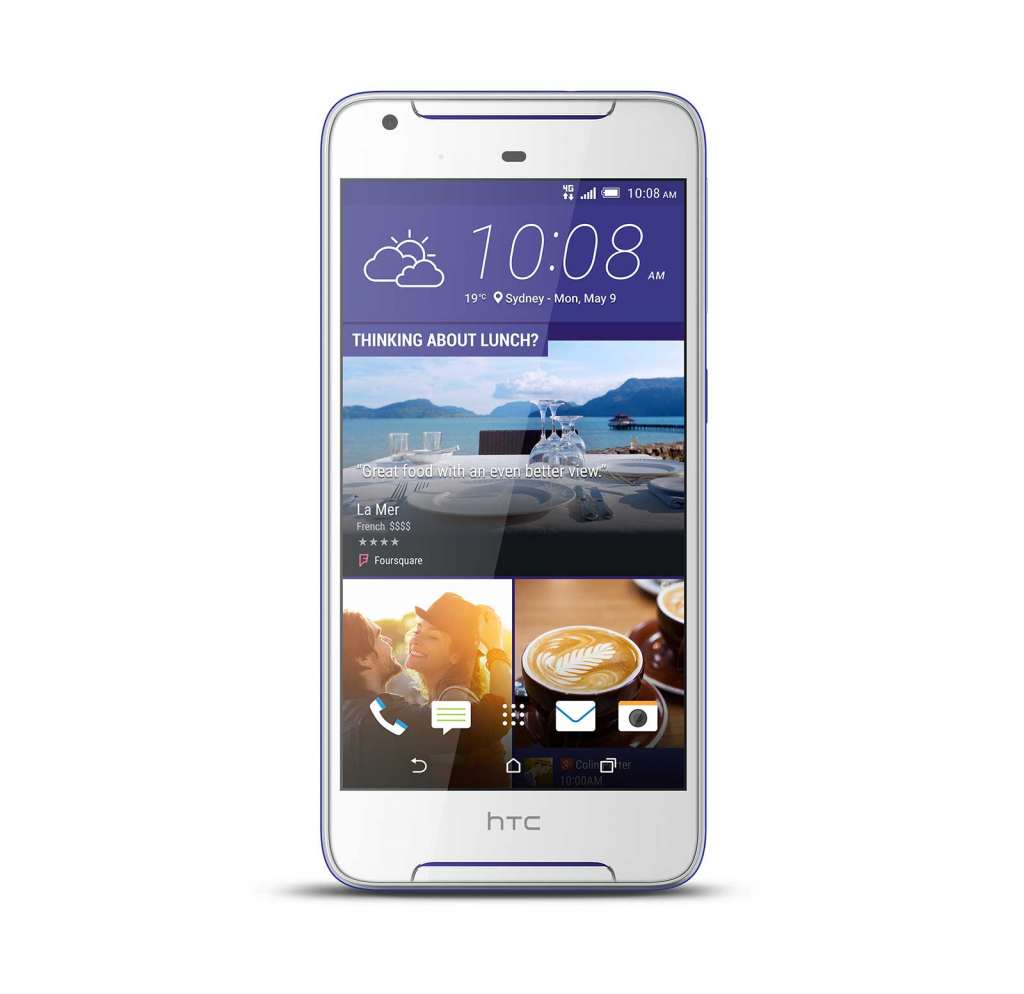 "The HTC Desire 628 strikes the perfect balance between style and functionality with its stunning HD display and unique dual colour design," said Ben Hodgson, Country Manager for HTC Australia and New Zealand.
"With consumers seeking a full range of smartphones at a variety of price points, the HTC Desire 628 delivers extraordinary value for consumers seeking a powerful proposition at an affordable price."
So what does this magic mid-range marvel offer?
Well, HTC is a touch vague on the specifics of this one, which does give us pause.
Let's start with what we do know: HTC is bringing a 5 inch HD screen, deliveirng 1280×720 and a pixel count under that of the iPhone 6 sitting at roughly 294 pixels per inch.
As far as a mid-range phone goes, it should give people with a new for megapixels a smile, delivering a 13 megapixel rear camera, while the front sees more of a reduction, back down to 5 megapixels. Neither can shoot 4K video, with Full HD's 1080p the standard across each.
There's also 4G LTE for mobile connections, 802.11b/g/n for home and work wireless connections, Bluetooth 4.1 to talk to devices, and a weight of 142 grams.
What we don't know is a little concerning, if only for the sake of performance. We know there's an eight-core processor of an unknown variant, something specs aren't indicating has a make. It definitely does, and we're hoping it's something form Qualcomm and not MediaTek, but given the lack of information, we're now wondering whether it might be from the latter.
Still, hopefully it holds its own, because paired with 2GB RAM, 16GB storage, and supporting up to 2TB of microSD, it definitely should.
Our other concern is about the version of Android it runs, and again, HTC isn't being specific, instead referring to it as "Android with HTC Sense", which merely implies Android skinned with the HTC Sense overlay.
Given that Google's latest Android version "Marshmallow" — also known as version 6.0 of the operating system — has been out since October 2015, it would be surprising to see HTC release a phone without it, especially as Marshmallow is on the verge of being refreshed itself to what will be Android 7, currently known as Android Nougat (or Android "N" if you don't particularly like the chewy sweet thing).
That said, without information on what OS HTC has gone with, we're led to presume it will be the much older Android 5 "Lollipop", a move that would certainly suggest the Desire 628 is more of a repackaging of an old phone rather than something brand new altogether (if we were into gambling, we'd say this was last year's Desire 626 in a new skin with a new chip, though that would obviously be very cynical).
Whether that is worth $299 will be up to you, though we'd certainly shop around, possibly for something that at the very least appears to be properly new, not just only kind of.