The action camera craze may have a clear winner, but GoPro isn't going to take all the, well, action, as a local brand offers a few options across several price points.
Local player 3Sixt is getting into more than just cases, and after dabbling in budget 360 degree VR holders for smartphones — a case that essentially turns any phone into a virtual reality headset — it is now turning its attention to making gadgets that can provide content for those headsets.
Specifically, it will be offering four action cameras, with a Full HD 360 degree action camera and a 4K Ultra HD action camera taking the top spot as part of its lineup.
Jumping across the $49 to $199 price points, it's pretty clear that 3Sixt is going straight after the part of the market scoping for a really good deal, and in the lead-up to the holiday season with folks looking for bargains, cameras in this range could really end up filling those gaps.


The line-up starts with the standard HD action camera, simply called the "3Sixt HD Sports Action Camera", a no frills approach to action capture with a 720p HD video record or images up to 12 megapixels.
There's a 1.5 inch LCD on the back, up to 70 minutes of battery life, and a button to let you hit record on the 90 degree lens, but essentially it's the beginner's guide to action cameras given it sits just under $50 at $49.95.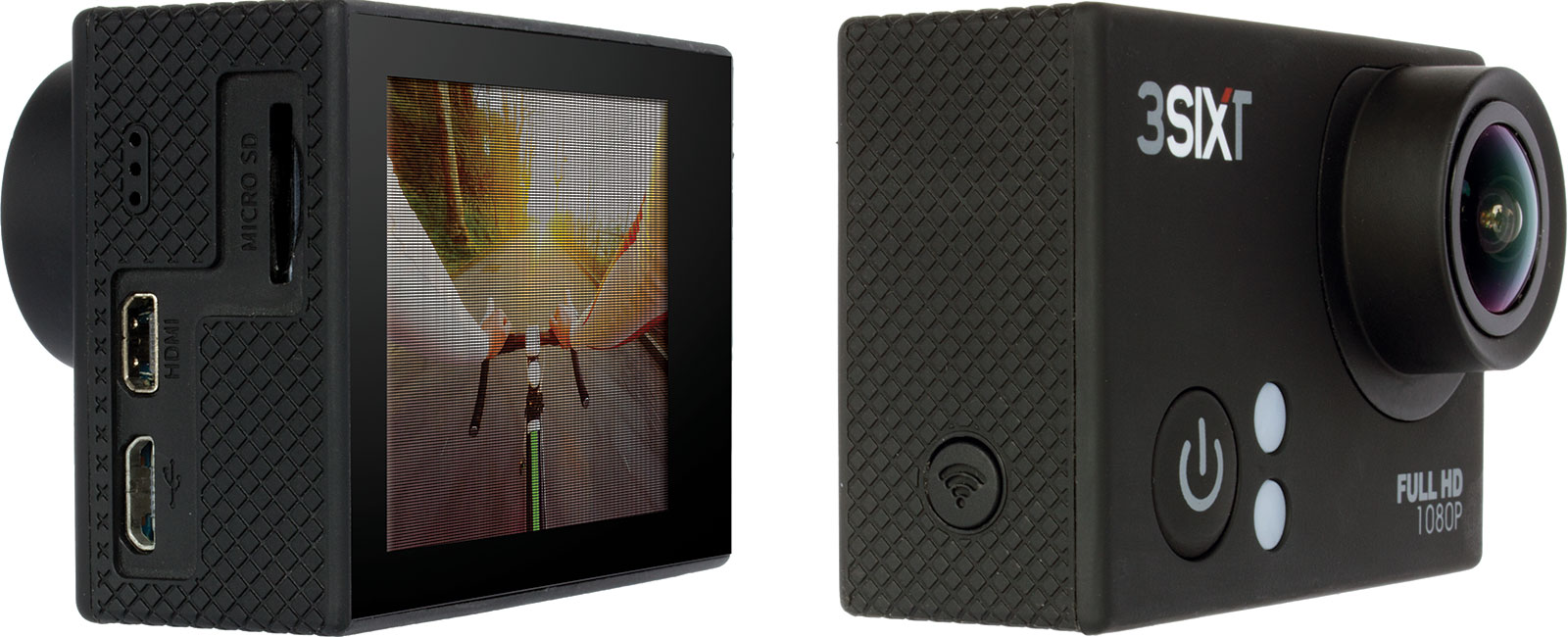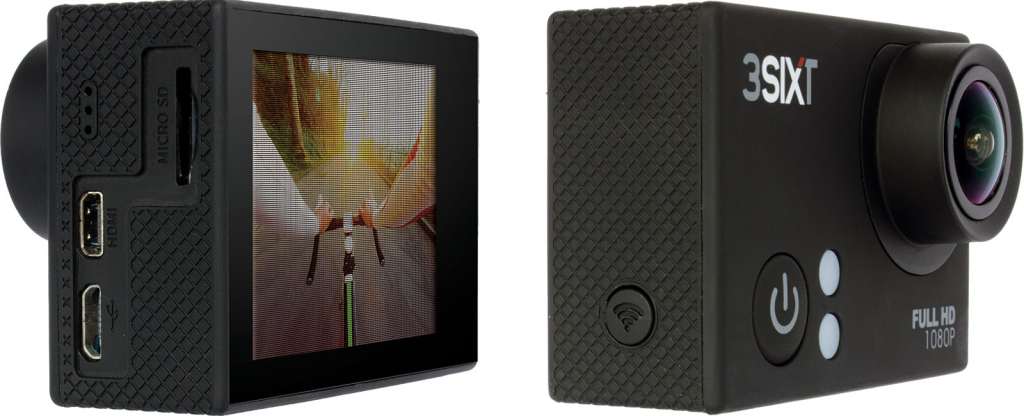 Next up is a sub-$100 model, but only slightly, with the 3Sixt Full HD WiFi Sports Action Camera jumping to $99.95 and offering Full HD 1080p capture and images up to 12 megapixels, and increasing a few other things.
The screen is bigger here at 2 inches, the battery life is marginally better at up to 90 minutes, the camera is wider at 140 degrees, and 3Sixt has added WiFi to the package allowing you to control the camera using a phone or tablet.
One up from here, you start to see the improvements in 3Sixt's range, as the new "hero" cameras arrive, designed to take some of that shine off GoPro's own "Hero" cameras, so to speak.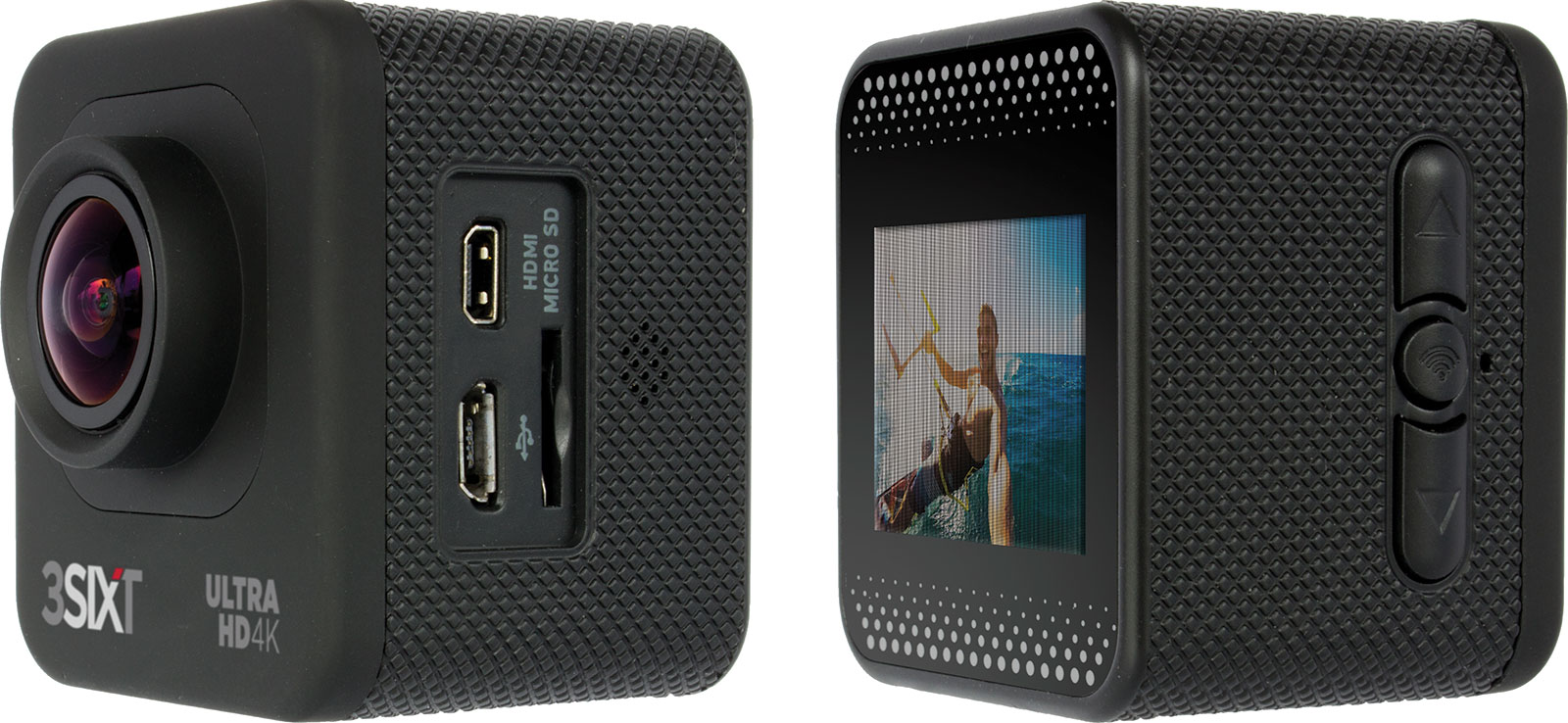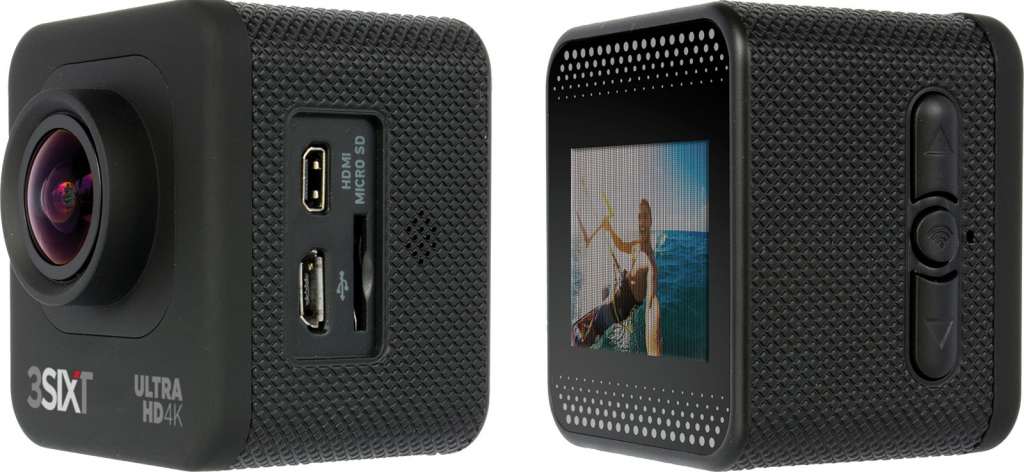 First there's the $179.95 3Sixt Ultra HD WiFi Sports Action Camera, a slightly bulkier cube of a camera delivering a 170 degree wide angle lens — wider than the rest of the range so far — and support for Ultra HD video capture at 24 frames per second, with image capabilities up to 16 megapixel.
A battery life of up to 90 minutes is offered with microUSB charging, and WiFi will let you control the camera and transfer footage, even if you will want a 4K TV for the viewing of the 4K Ultra HD video.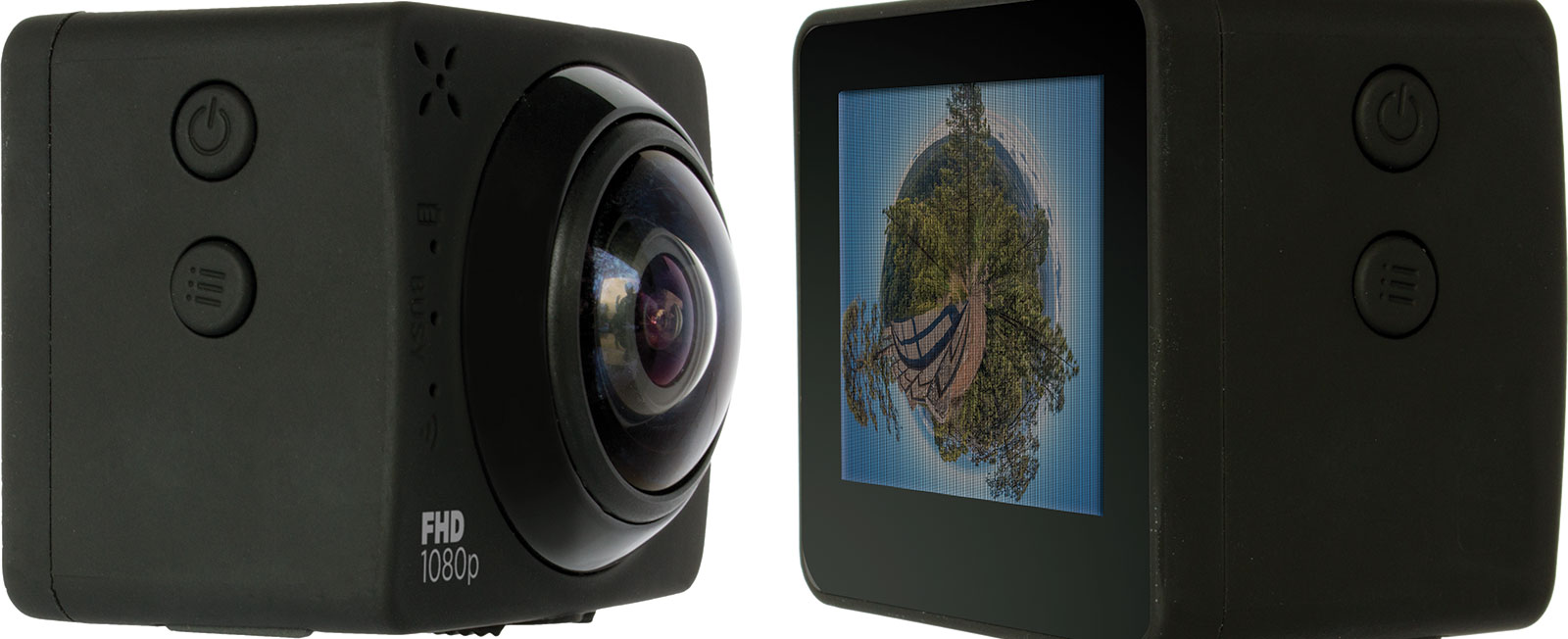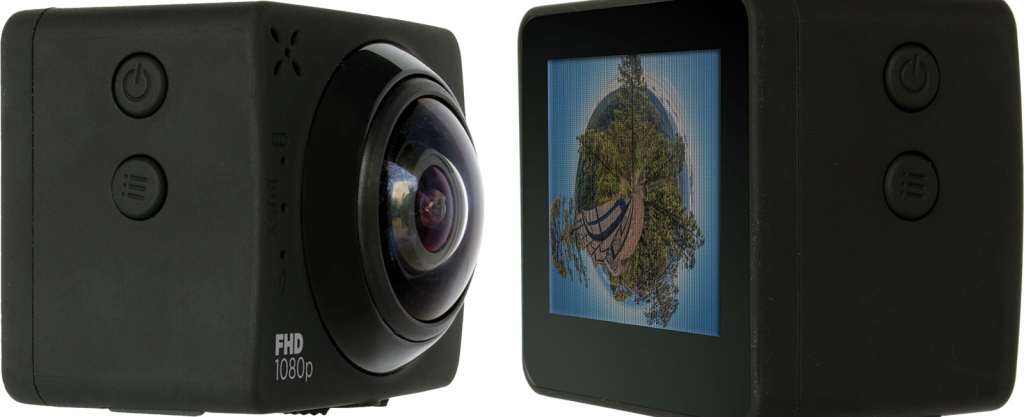 Finally, there's 3Sixt's Full HD WiFi 360 degree action camera, the $199.95 option that takes the Full HD 1080p sensor from the $99 camera and places it inside a body with a 360 degree lens, the widest of the entire range.
That's a 360 degree arc around the camera in one axis, with the lens running 220 degrees on the other axis, providing most of what's around you, though if you aim it up, it will likely blur and skip out on the bottom.
This camera performs like the others, with Full HD 1080p video and images up to 12 megapixels, with the 1.5 inch screen running on the camera for as much as 90 minutes, and WiFi can control the camera too.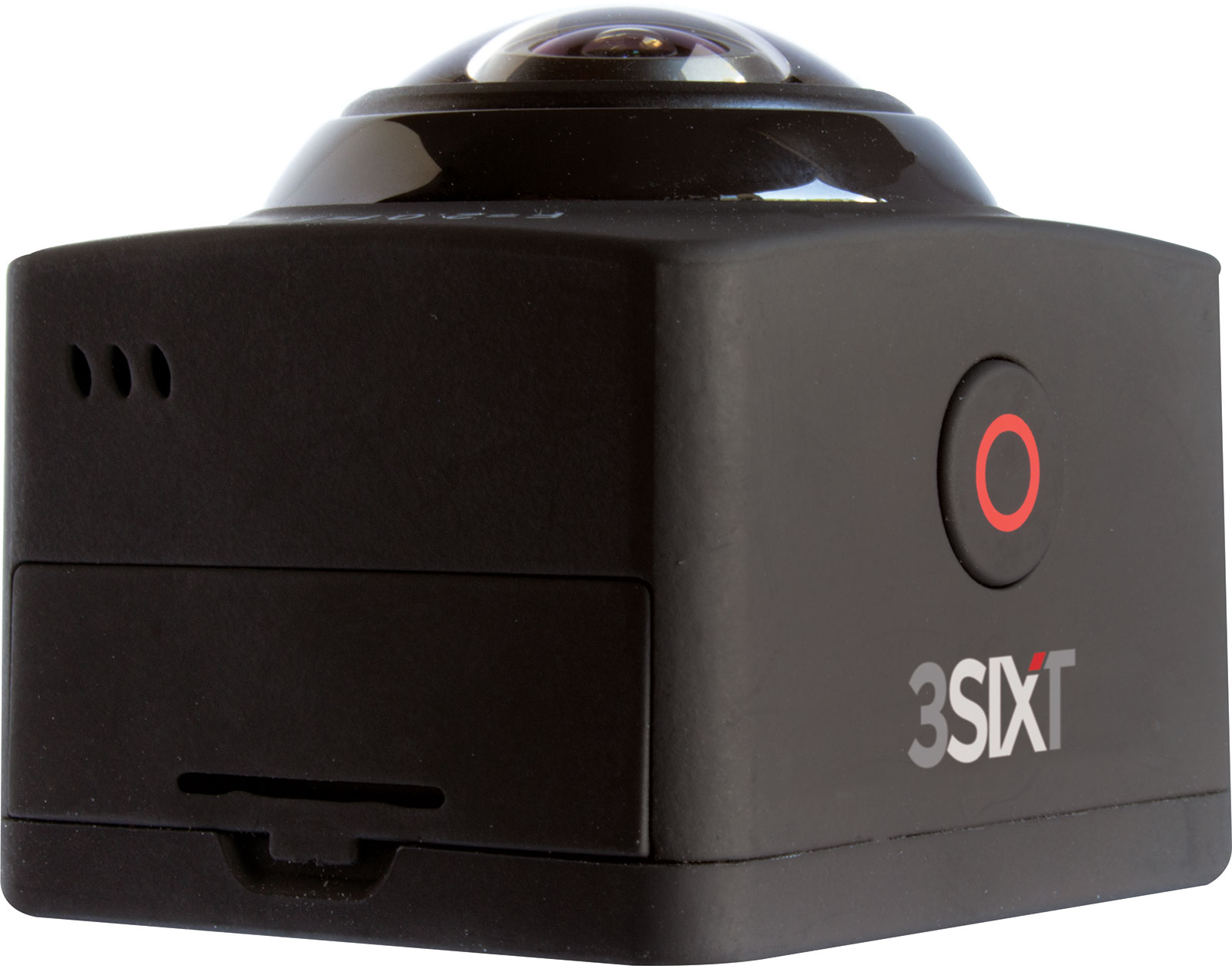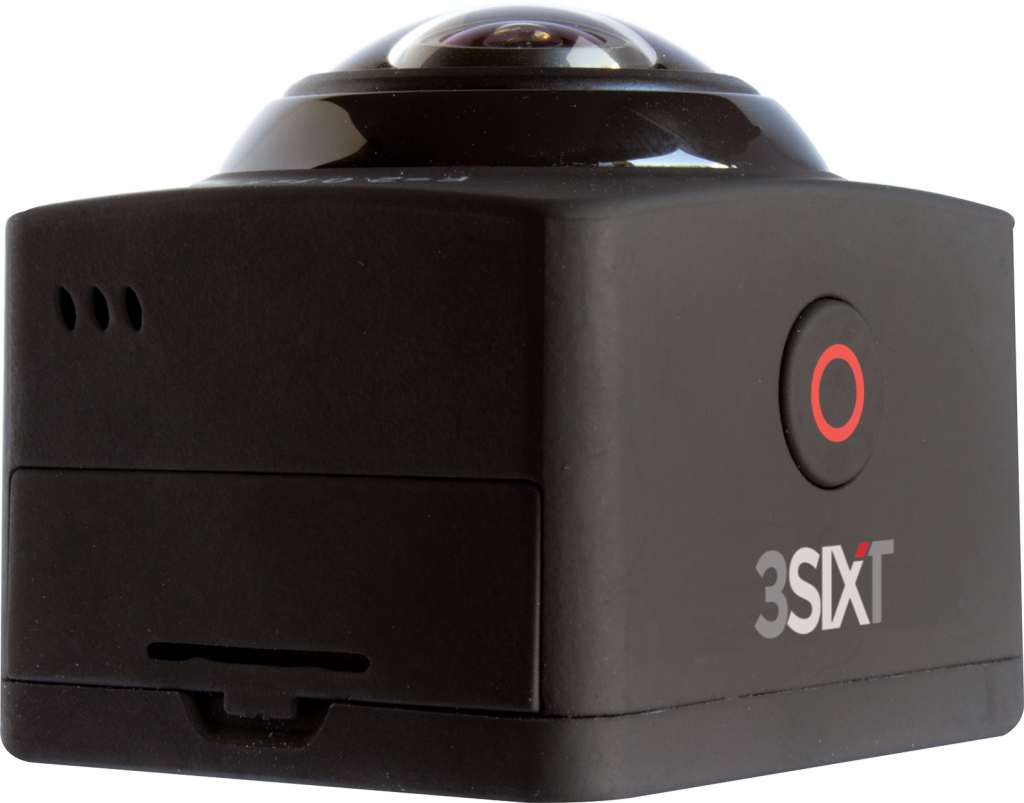 All up, it's not a bad budget range, though we're not expecting the most amazing quality from these given the price point. More specifically, if you do grab one, expect these to be the entry level for this style of camera and a starting point, so to speak.
Neither camera is waterproof out of the box and all come with several accessories including a casing that will make them waterproof, while support for the GoPro accessories is included, so if you have one of those or are thinking of upgrading later, you will at least be able to keep the accessories you purchase.
Given these low price points, you may be able to afford a few more accessories than you might otherwise expect, making the 3Sixt cameras a good overall pressie and the accessories an extra stocking filler.