Film may be in a bit of a resurgence, but digital can play the same game, you just have to know how. How do you make digital feel like film?
A friend recently pointed out that Kodak is going to return to making its T-MAX 3200 roll of film, in an era where film cameras haven't been new in years. Film is one of those magical little concepts, and it allowed us to capture images portably, even if we couldn't see the images immediately after (unless you count Polaroid, which is a different type of film).
There's no doubting, though, that film is largely irrelevant these days, as digital has it beat in nearly every way.
Digital is faster to process, because it's practically instantaneous. Digital stores more information, not just because you have an almost endless supply of images (not just 24 or 36), but also because it stores more data about what you're capturing, allowing the images to be greater, and offer more colour and detail across the board.
Mostly, digital is more convenient. Like how we readily rely on social networking to keep in touch with what friends and family are doing instead of calling them up one by one and talking to them, digital photography makes more sense.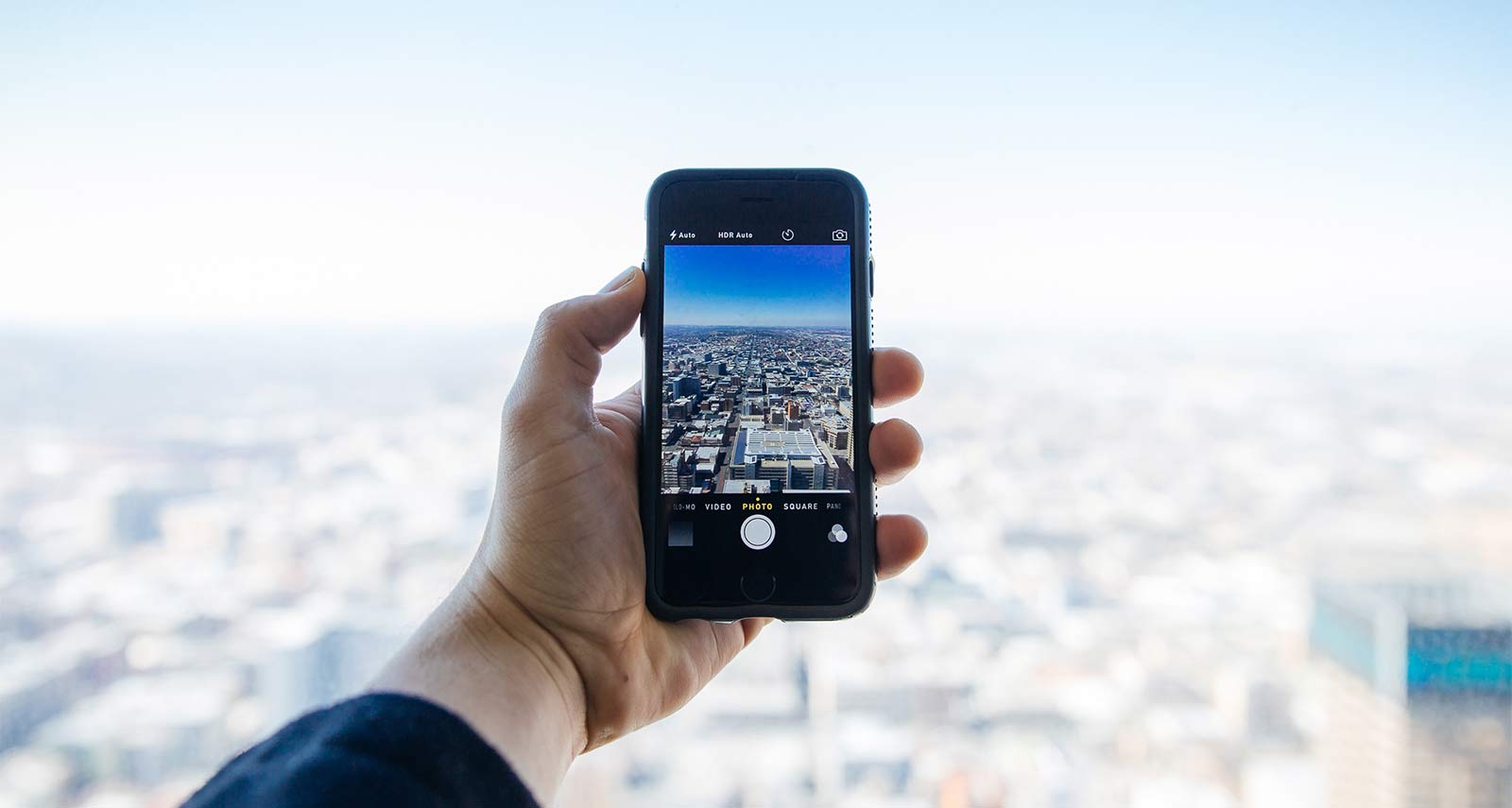 Digital is inside your phone, and one of the primary reasons people are buying smartphones to date.
Digital photography and its capabilities have become one of the competitive parts of building a smartphone, something you can realise today simply by virtue of what happened recently, as Samsung revealed a smartphone camera that behaved more like a real camera with apertures that can change, and Sony revealed a 4K video capture mode that captured light and dark better than previously could. And both can do super, super slow motion.
Digital photography has changed our lives, and it is largely better. But there is one thing film has going for it: the look.
The look of film is harder for digital to recreate individually. It's soft, granular, and provides more personality.
In fact, much like how every model of headphone and speaker has its own sound and exudes a different trait, film rolls do the same. Some rolls of film are cooler with a blue tinge, while others are warmer pushing a more sunny day look. And the grain associated with the film speed has a more floral look to it, more like dots congregating in different company, rather than pixels sitting in rows and columns in their tiny formations as they do.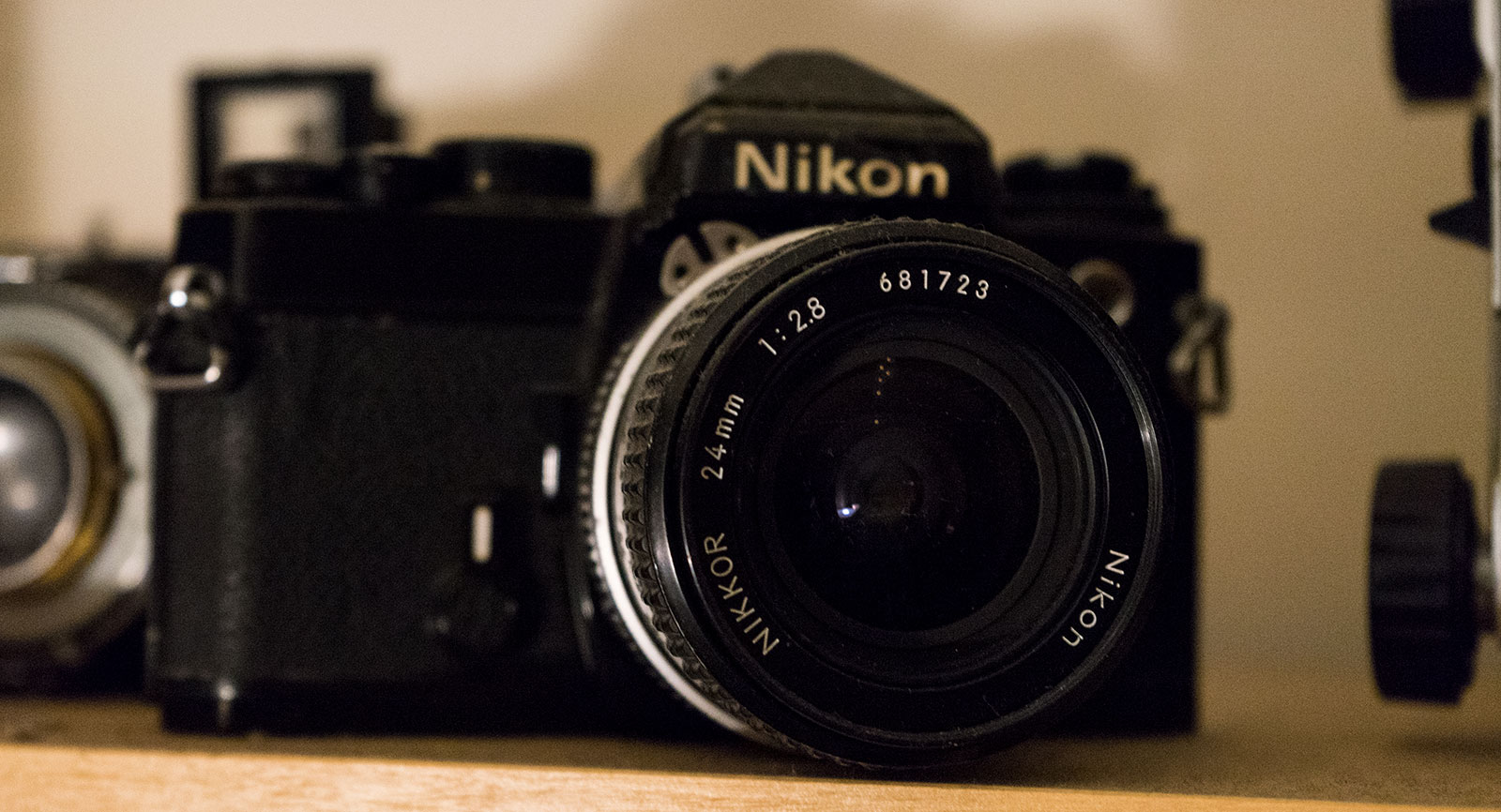 Film and digital are indeed different, even if they connect over the evolution of photography, and there are folks going back to the things film delivers. That softness and simplicity, and the idea that one shot was one shot and you couldn't delete it, making every shot count.
But the truth of film is that you don't need to go back to film to appreciate it, and if you're happy staying with your digital camera or smartphone, you can get the look of film without having to find a roll of film and a film camera that suits you best.
iOS and Android
One of the best things about the smartphone revolution isn't just having access to everything in the connected world at your fingertips, but also having access to a supercomputer with a camera built in.
Armed with the right software, your smartphone camera can be transformed into a time machine travelling to yesteryear, converting your images to the style of film, complete with grain, and it's not that hard either, you just need to know that there's an app for it.
Instagram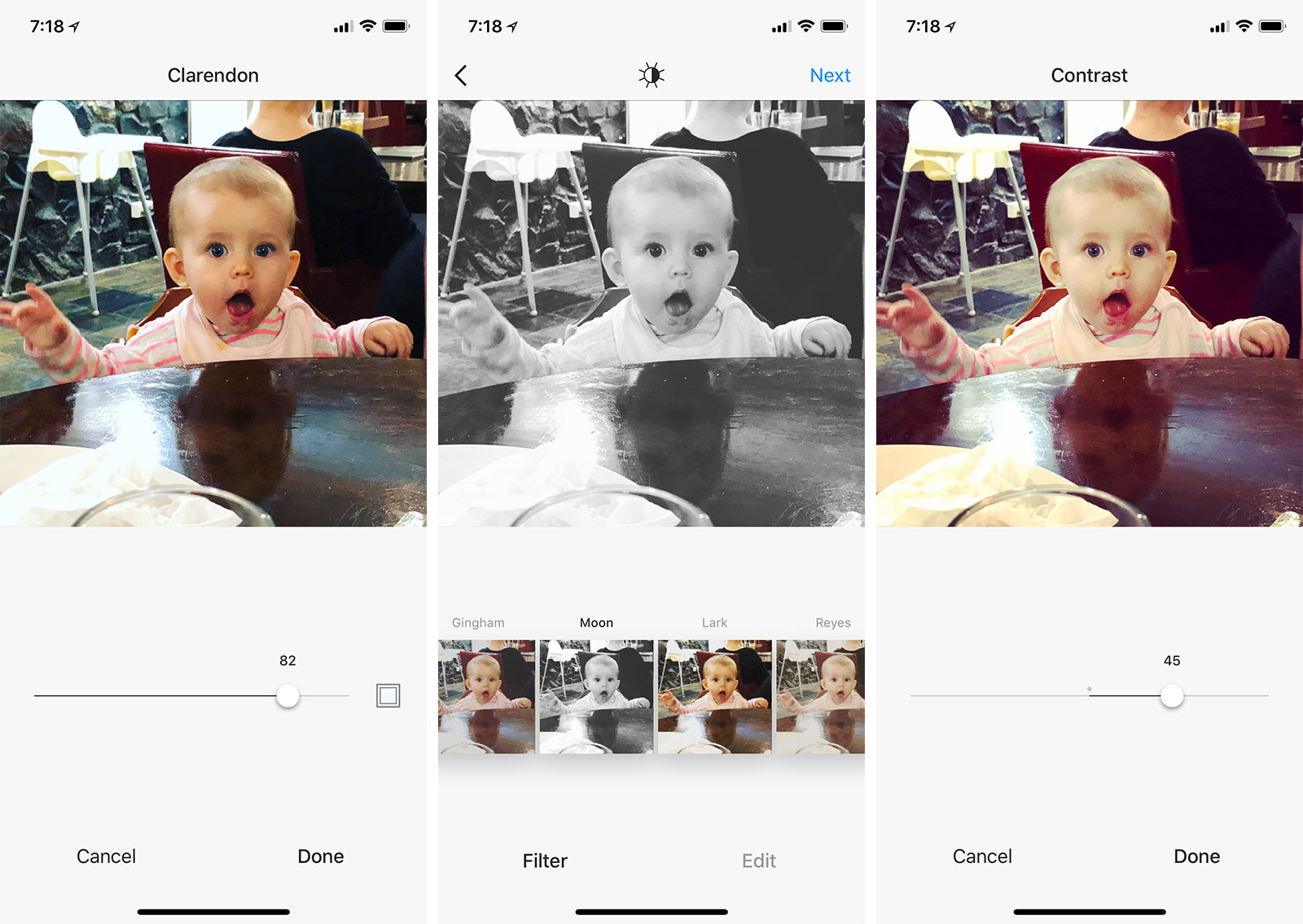 We'll start with the one everyone knows, and that's Instagram, the retro-photography app that is also a social network for the sharing of these images.
Instagram is by and large intended to create the film look and feel with smartphone images, but because there's a social network connected to it, the photos aren't exactly saved at high resolution.
In fact, after conversion, you're really looking at 1 megapixel images, so the images aren't what you would call high quality, at least not for anything other than social sharing.
That means while you can quickly get the conversion you want to show friends, it's hardly going to be the best picture possible, and if you're looking to print from it, well, just think of the pixels, because everyone else will.
VSCO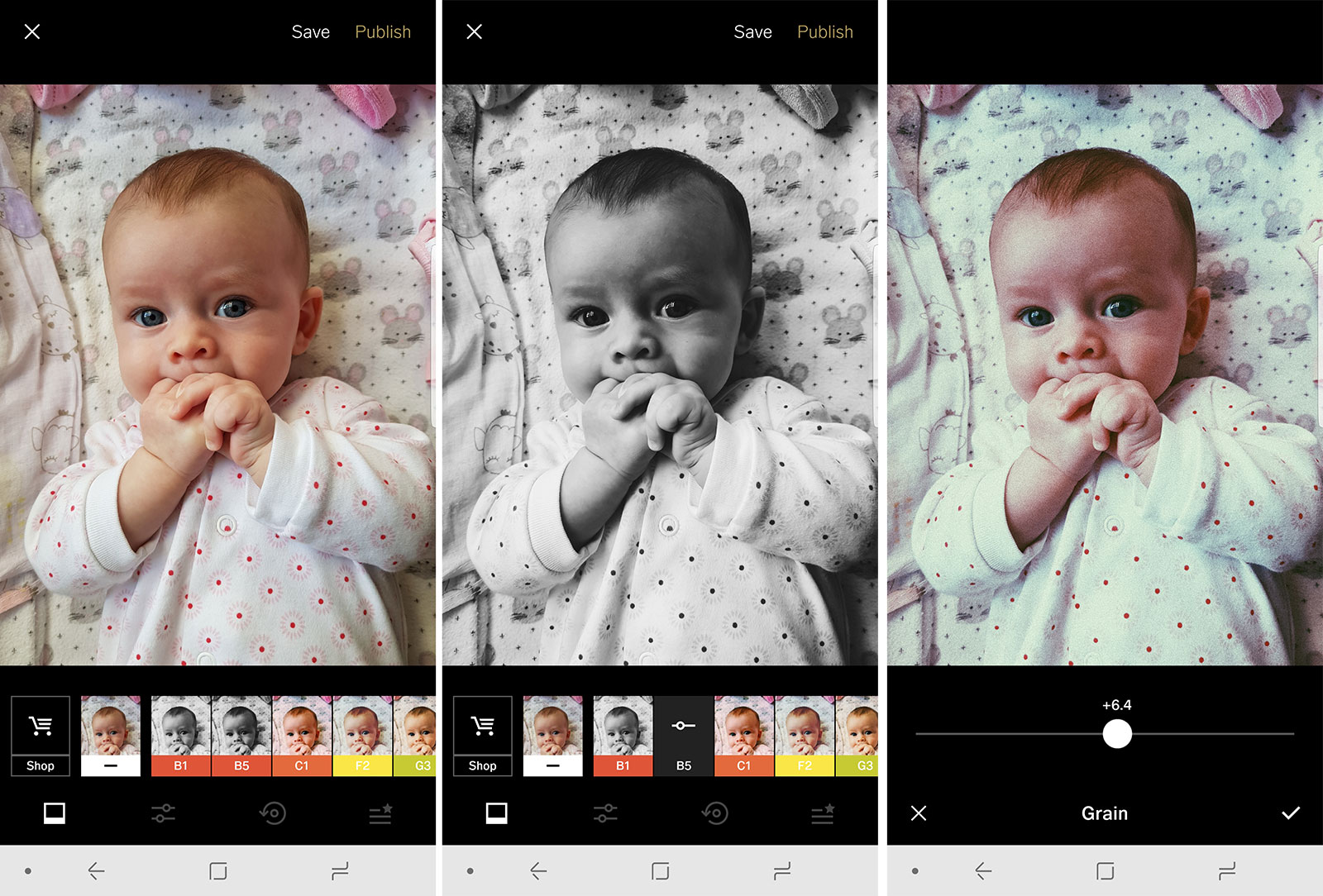 Fortunately, there's VSCO, another social network that sprung up out of what VSCO did before it became a social system: process photos to look like film.
Originally from the Visual Supply Company (hence "VSCO"), VSCO is the new name of VSCO Cam, a camera app made for iOS and Android that also made film presets for desktop to work in camera profiles and desktop solutions from Adobe.
Most of the attention for VSCO, however, goes to its mobile image conversion software, which exists in an app that you can either get free and buy film simulation environments on a pack-by-pack basis, or pay a yearly subscription to get them all.
Much like Instagram, VSCO has extra tools inside of it for image editing, though VSCO expands on this with video editing, borders, and a few other tweaks to make your images stand out.
We will say that VSCO's app does offer some truly lovely film simulation modes, and while the mobile codes don't necessarily explain which films they're emulating, VSCO's site suggests that these include film stocks from Fuji, Kodak, Agfa, and Ilford, making it one of the only solutions to reflect all of film, not just bits and pieces.
RNI Films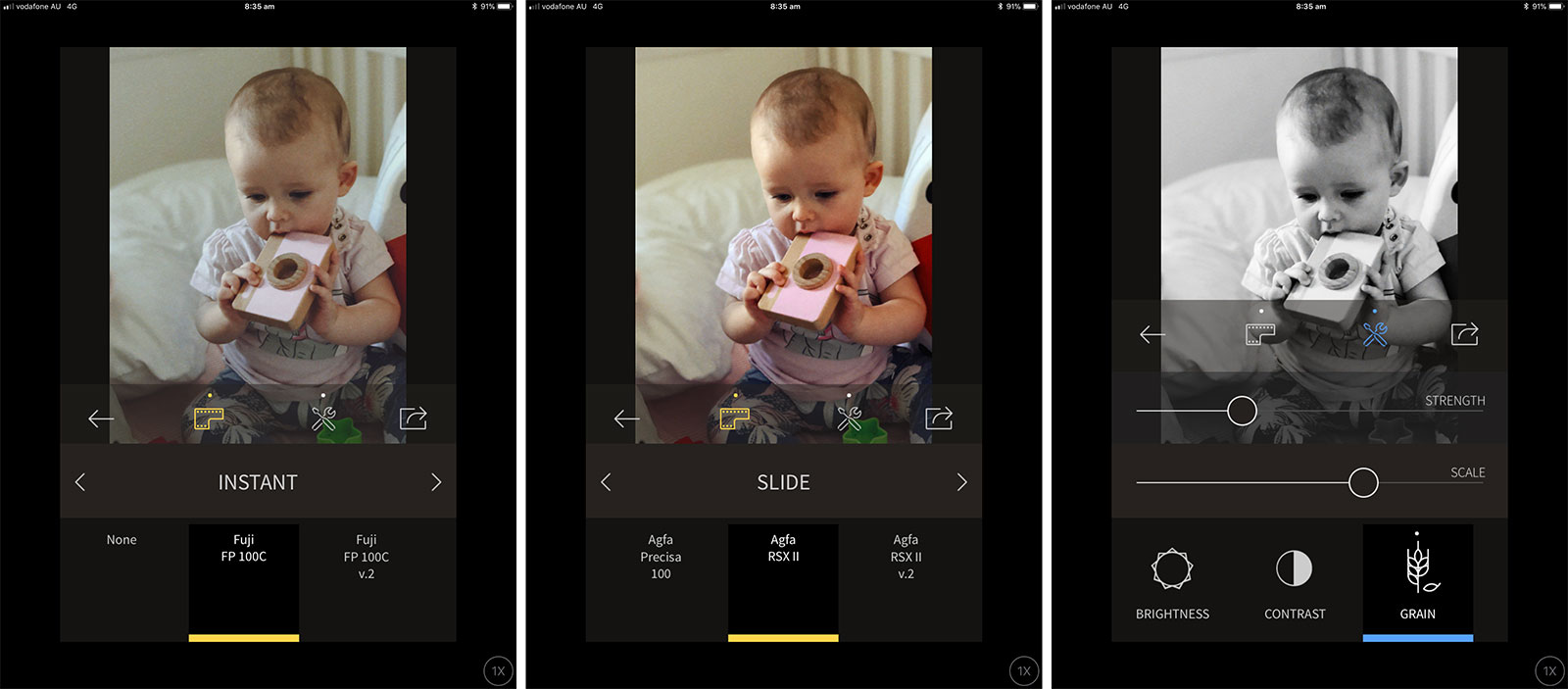 A slightly different approach, RNI — Really Nice Images — has been dabbling with the creation of film-like rendition in devices for a while, and in RNI Films, has taken its film simulation from film stock to the mobile device.
The app experience is fairly simple, and you may even need to pay extra for some film stocks, but if what you're after is an emulated film experience plain and simple, this one will deliver it.
Adobe Lightroom CC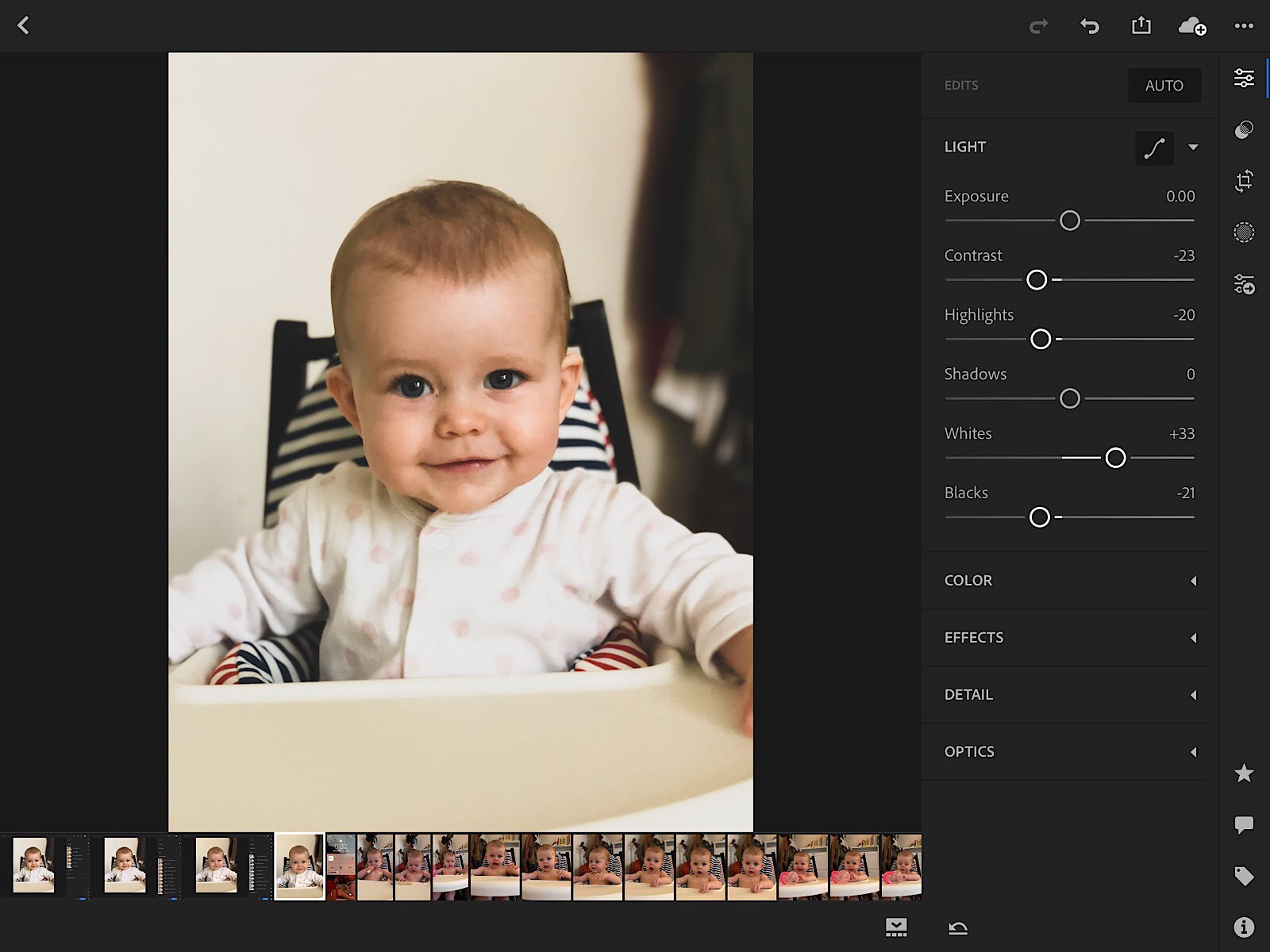 If you fancy a little more control, Adobe's Lightroom CC for mobile devices offers film emulation, though it's more like an art effect emulation, with little control as to the granular choices.
There's some solid image editing there, and if you're already a subscriber to Adobe's photographic solutions, your library is shared between the devices, making it possible to take your images on the go with you for easy editing.
We wish the mobile edition of Lightroom CC offered more in the way of film manipulation, but the images it produces do tend to look like film anyway, so we have little reason to dislike what Adobe pushes out in Lightroom on the mobile. And hey, it even adds a RAW-capable camera to the mix, so there's that, too.
Google Snapseed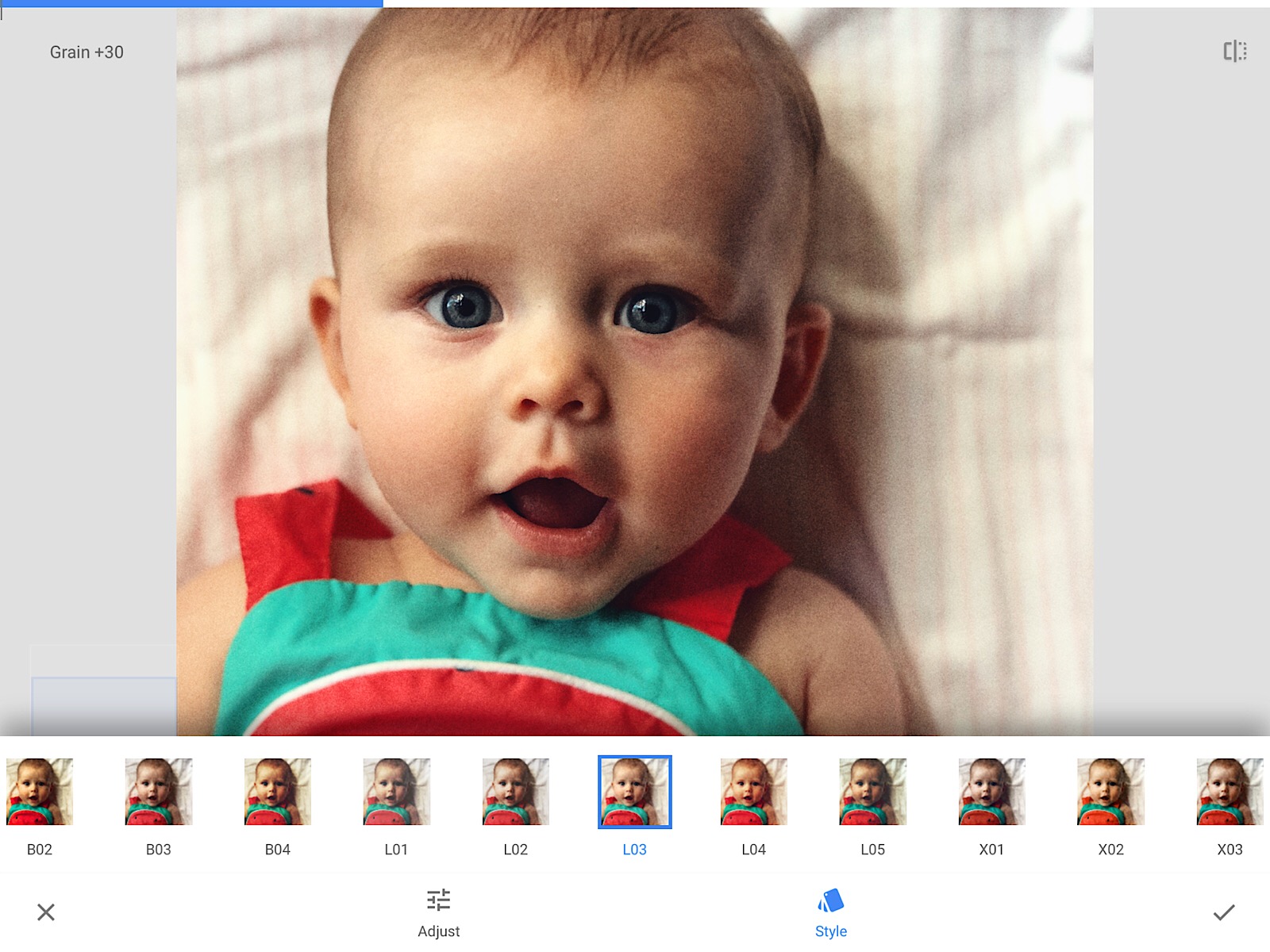 One of our favourite solutions and an automatic install on every device we review, Google's take over of Nik's Snapseed provides a solid set of photo editing tools with some really nice film emulation throughout it.
The "Grainy Film" part of the app should provide what you need, while the app itself offers some of the fastest and sharpest tools for editing photos, including RAW support.
As a heads up, both Lightroom and Snapseed are our go to editors, with Lightroom used for capturing RAW images through a phone and editing in that system, while Snapseed allows us to get more detail and control out of images we're keen to enhance on the go.
PC and Mac
The mobile and tablet may be the thing most of us rely on, but if you still use a proper camera, there's a good chance you're reliant on a computer to process those images.
While the phone certainly offers quite a few choices of ways to convert your images to a film look, you'll find more than enough on the desktop, too.
Adobe Lightroom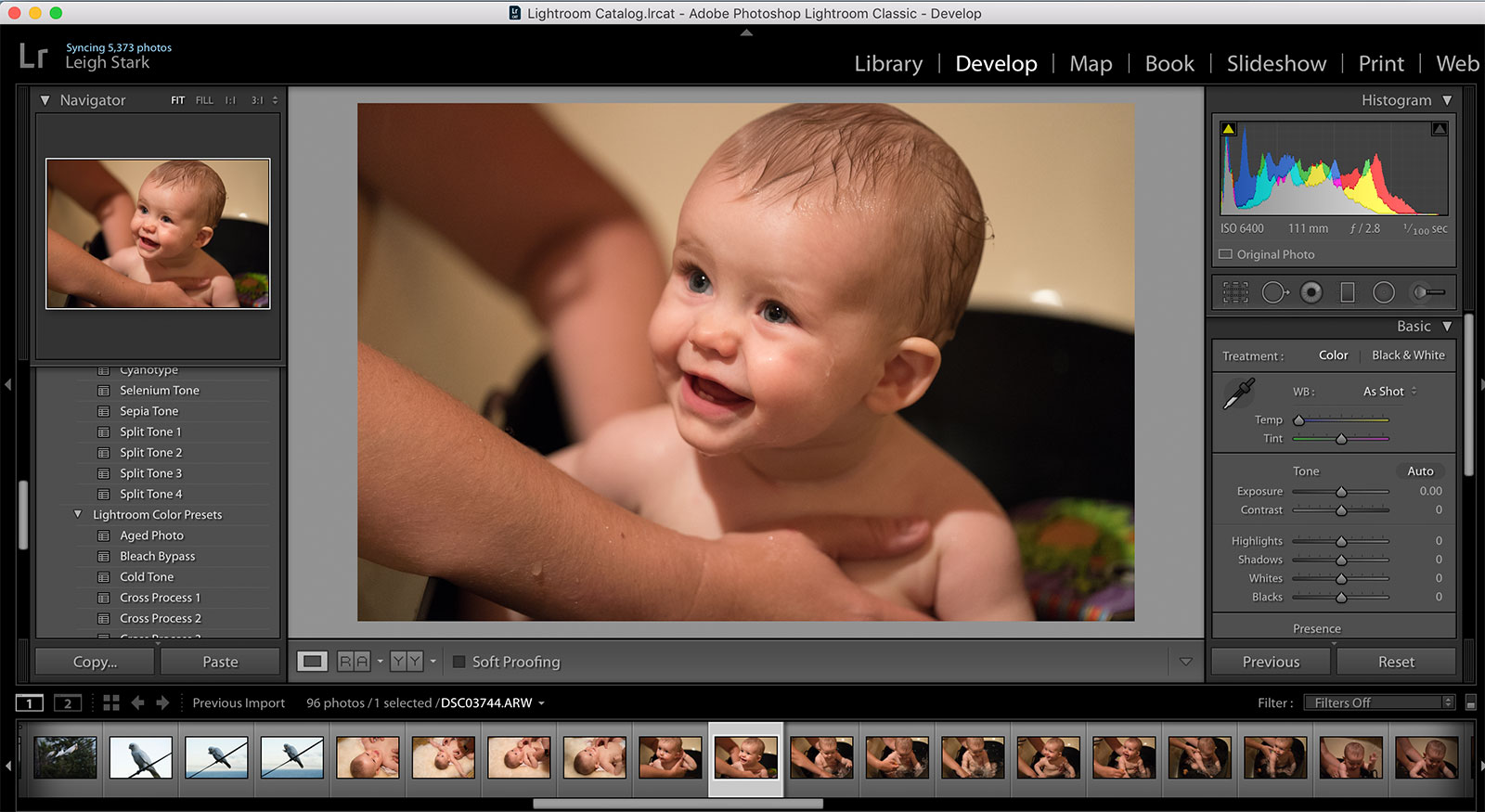 The proper edition of Adobe Lightroom for the desktop takes the sort of control you get in the mobile one, and pushes it to a different level, offering more tweaks, more film simulation, and more control, not to mention the extra organisation you get for all those photos.
For many, Lightroom is a darkroom gone digital, providing very easy to use tactile controls for making digital imagery come to life, with support for both JPEG and RAW, and Lightroom getting new features on a regular basis.
It does cost money, but the Creative Cloud Photography plan from $14.29 monthly gets both Lightroom CC and Photoshop CC, meaning you get the organisation and digital darkroom that is Lightroom, as well as the extra control of Photoshop if you ever decide to do more.
Alien Skin Exposure X3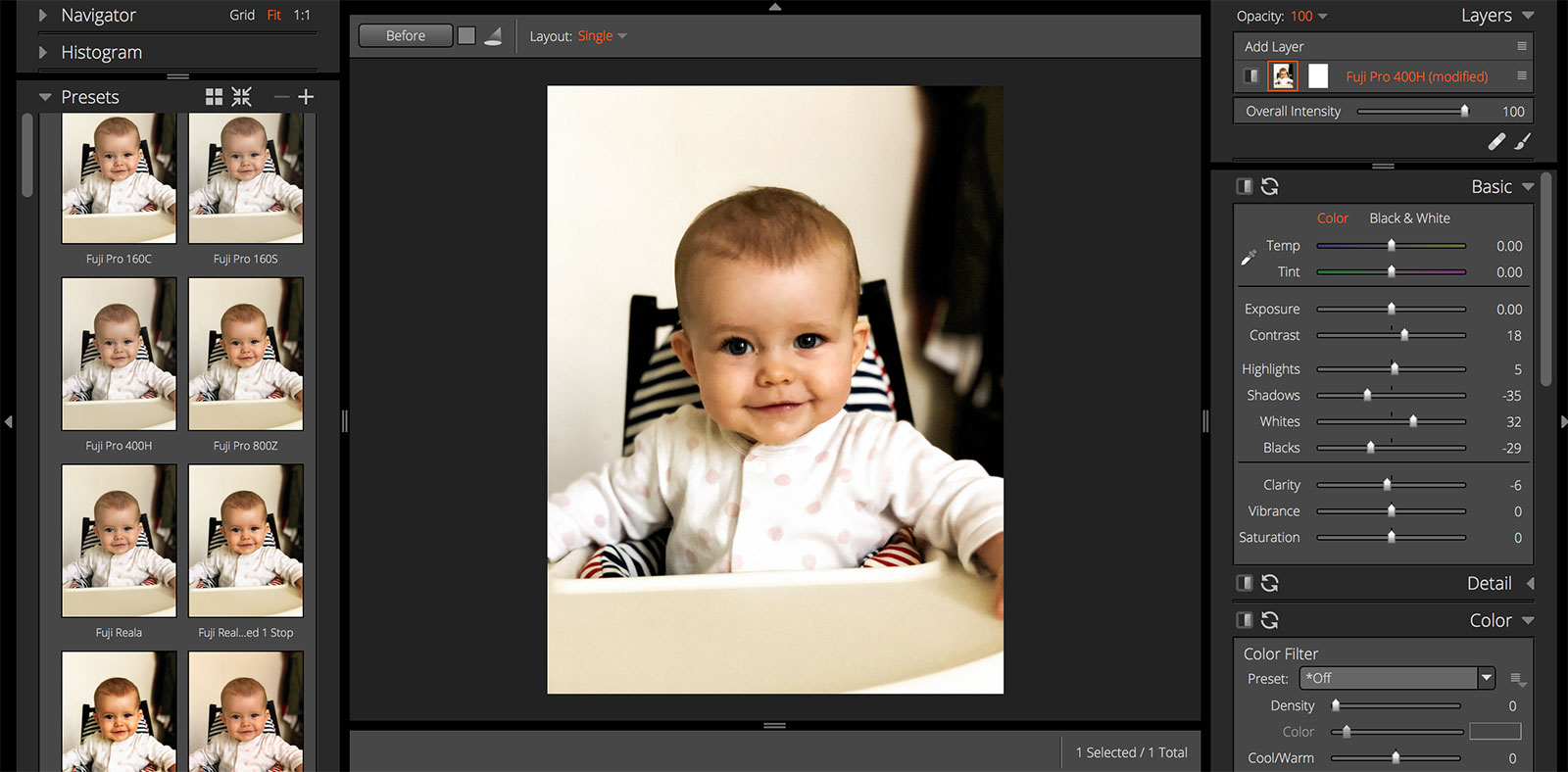 One of the original film simulation tools, Exposure has grown beyond that of a mere Photoshop plugin to something that is also an app, with a non-destructive RAW editor that can help you convert your digital camera's photos into something film-based.
It's list of films is one of the most detailed around, including Agfa, Fuji, Ilford, and Kodak, but also delving into the world of Polaroid, vintage processing like daguerreotype and wet plate, and even covering both Kodak's and Konica's high-speed infrared films. There's even support for what's processing and is like when under- and overexposed, while images can also be simulated through both Lomo and Holga cameras.
That's certainly a lot of support, and there's also lens correction built in. Granted, you'll have to spend around $200 AUD for the privilege, but if what you're after is RAW editing with film conversion and you don't want a subscription, Alien Skin Exposure could be the right move.
Google Analog Efex Pro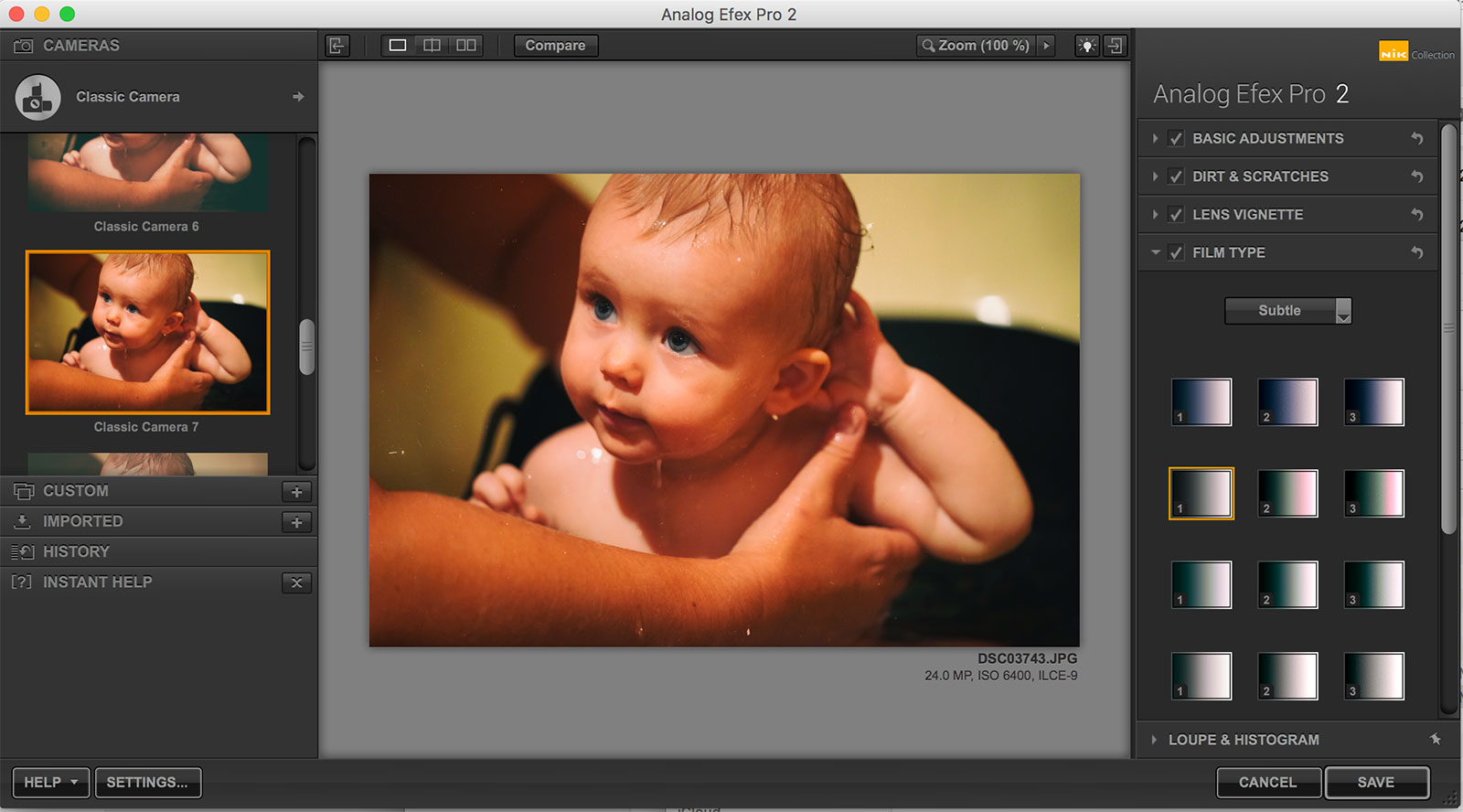 Google's acquisition of Nik Software didn't just provide the excellent mobile photo editing app that Snapseed is. It also provides solid retro camera rendition apps, like that of Analog Efex Pro, as part of the Nik Collection.
That means this app is free through Google's page for Nik Analog Efex Pro, though there's a catch: as of the time of writing, Nik is working on a new edition, and so while you can find it on Google's page, Nik's page is just an email form to tell you when the new version is coming.
We suspect it will still be free when it does, but it's something to keep in mind, given its release is for sometime later in the year.
RNI All Films
Just like its mobile app, RNI All Films is a film simulation system that will convert images to match a specific look.
It will set you back around $200, and it only works with Adobe Lightroom or Camera RAW, so you need an Adobe subscription to either Master Collection or the Photography apps to make it work.
VSCO (Desktop)
And just like its mobile app, VSCO also produces film emulation for Adobe Lightroom or Camera RAW, with its film packs arriving at $59 USD each, but purchased for each platform (Lightroom or Photoshop with Camera RAW).
Camera
While smartphone and computer are the most logical places where anyone can go to make their film-like digital dreams come true, sometimes the camera can make it happen, as well.
Most cameras these days will have some form of an art mode in them, and that's doing half of the job of film recreation and rendition, though the other part is, of course, film simulation.
Fortunately, at least one camera brand offers film simulation modes, as well.
Fujifilm is actually the one that springs to mind, and it should hardly be surprising: Fujifilm is the only camera maker investing in high-end digital cameras that has also made film over the course of its existence.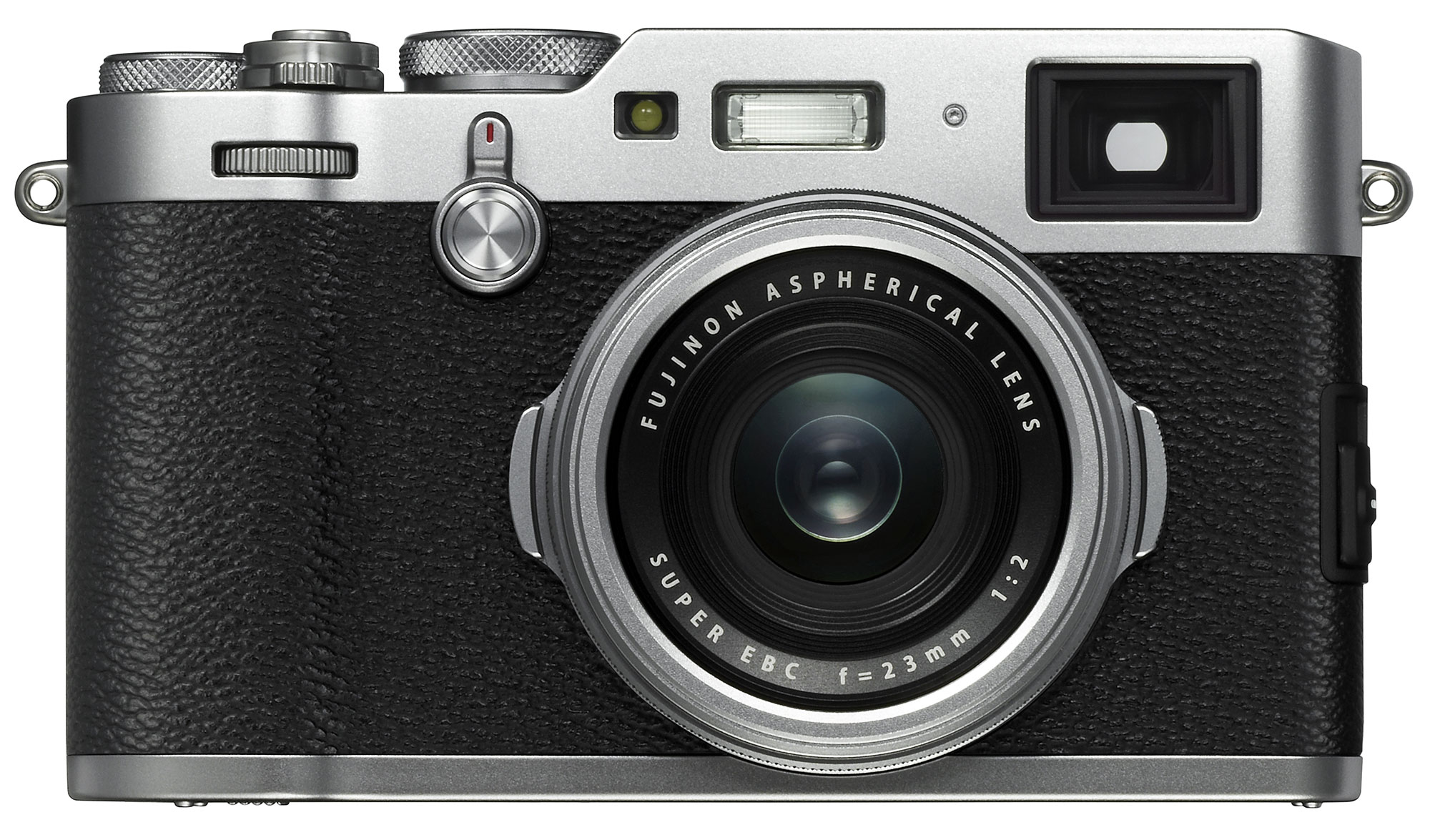 In comparison, Ilford and its Harman parent company doesn't make digital cameras, nor does Agfa, while Kodak's digital cameras aren't quite the cream of the crop they used to be when the digital cameras were considered and used by organisations like NASA. Rather, Kodak has become more of a gimmicky digital camera company, even if we're still keen to try one or two.
Fujifilm, however, made film and digital cameras, and has put research into making its film stocks render in film simulation modes.
If you're at all familiar with the likes of Fuji Astia or Provia film, it's available with granular clarity in Fujifilm simulation modes, while the high saturated Velvia filmstock from Fuji that was used to make images pop is also there.
Black and white photographers can blend filtration with Fujifilm's Acros simulation, providing different looks, as well, making black and white photography stand out, and looking more like a film recreation than merely just a greyscale photo.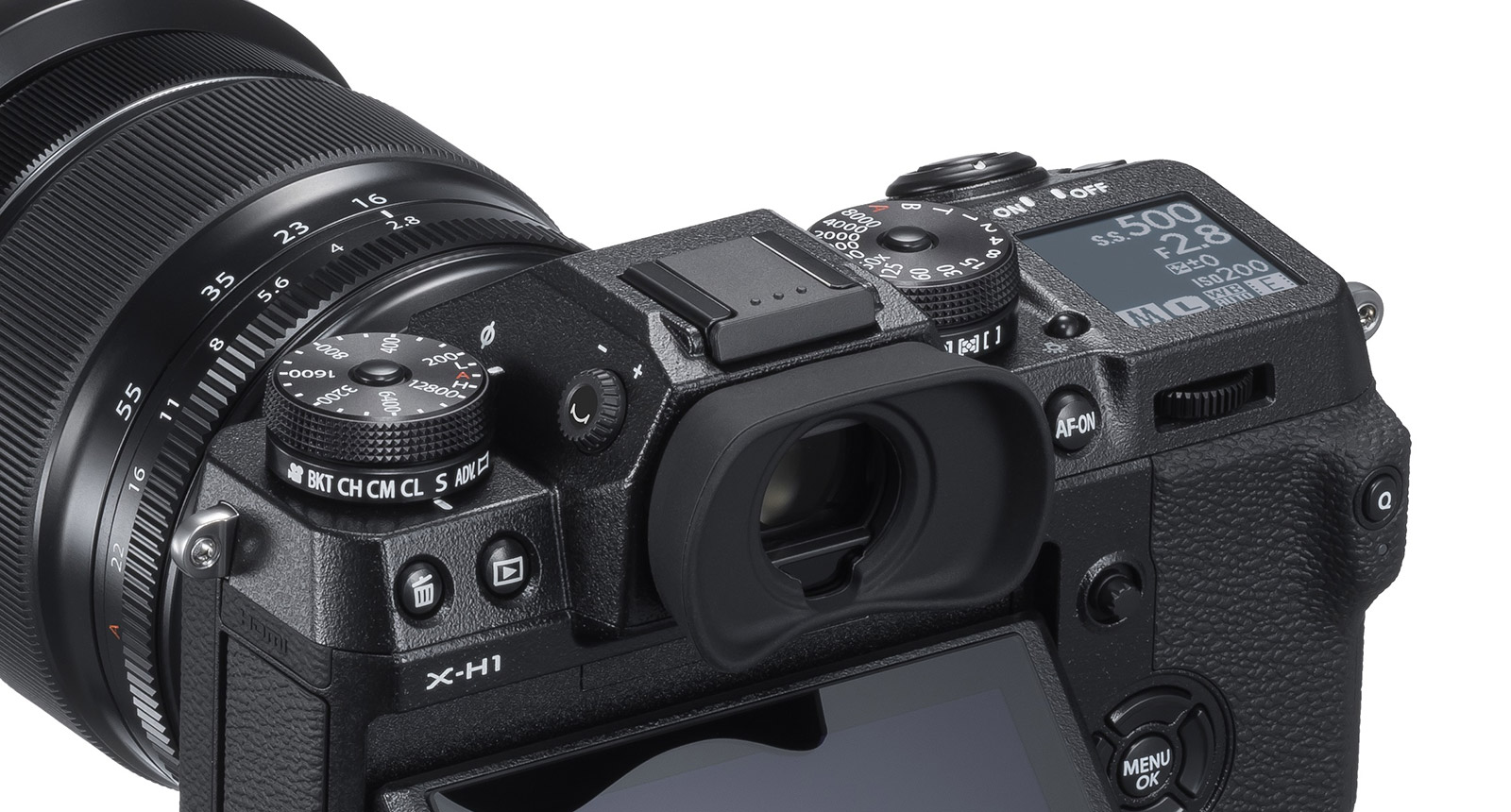 Your picture, your way
Ultimately, the point of all of this is a creation of an image you can be proud of, and regardless of the way you choose to do it — on your iPhone or Android, a tablet, a laptop running Mac or Windows, or built into the camera itself, the focus here is to make the image the way you want to.
If a granular quality more like that of film and development is what you're after, these options will help, not just on the screen, but later on in print, as well.