If you have two iPads in the home, there's a good chance one of them belongs to the children, but if you only own one or you're handing your other one off to the kids, it might be time for "kid mode".
Yes, it's one of those times you actually need to handle something with kid gloves, because why would you want the child poking around in things that aren't its business?
Your browser history is up for grabs, as if the accidental deleting of emails, and pretty much anything else that should be on the no-go list for your kids suddenly becomes available if you hand over total access by just giving them the password to your iPad. Frustration city.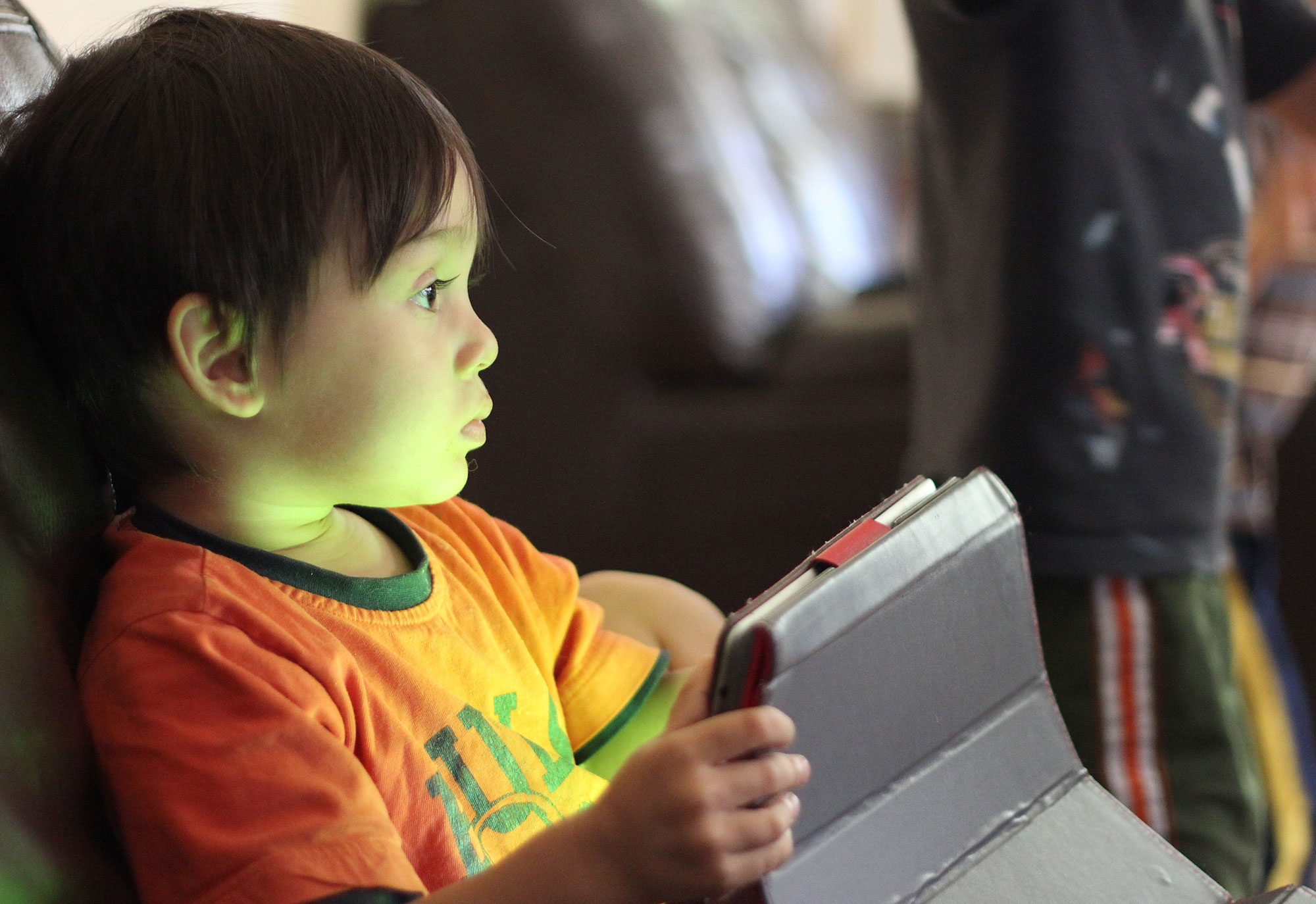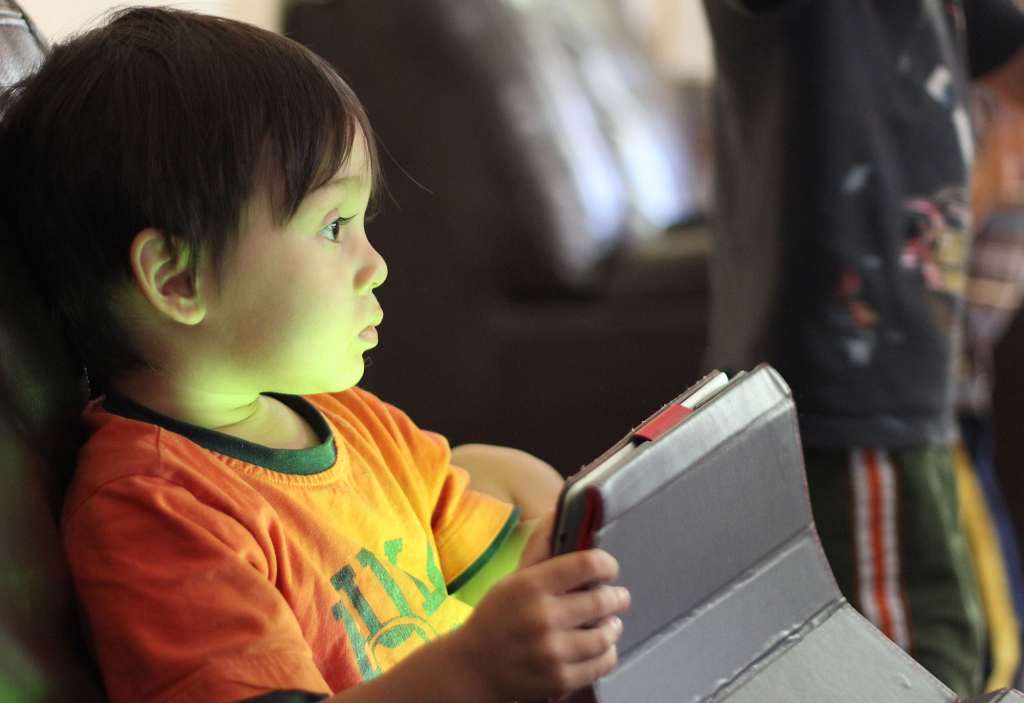 The kid-friendly mode (which of course isn't actually called that) doesn't just lock your children down to one app, it also keeps them in that app so that they never have to enter the password again.
To activate, you need to go into settings and change a few things, and then memorise three button presses, and since they're all the same button, to makes things very easy.
We'll start with the necessary part: activating the settings.
First, you'll want to head to your settings and head to "general" followed by "accessibility", and it's here you'll find an option called "Guided Access" mode.
Not technically "Kids Mode", Guided Access works like a kid friendly mode by locking the children into one app, provided they don't know the passcode to get out.
Think of it as a mode whereby if your children want to play one game and not have the iPad lock on them, this will do just that, keeping them inside the title even if the screen goes to sleep.
With Guided Access switched on — let's called it "Kids Mode" for the moment — make sure to switch on the Accessibility Mode option at the bottom of the available options. This will give you an easy way to switch on Kids Mode without any issues.
Once that has been switched on, go into the app or game they want to play and then triple press the home button.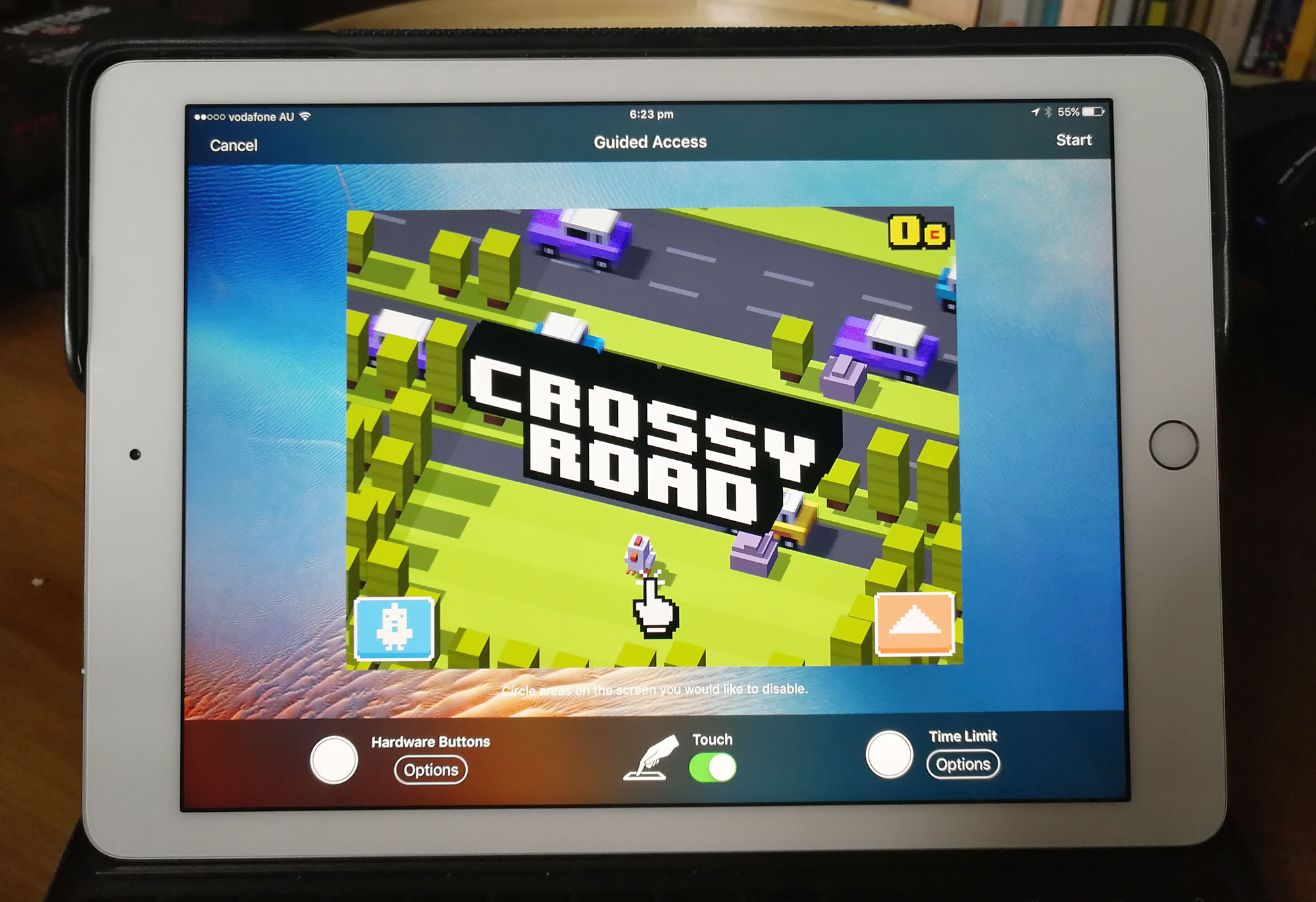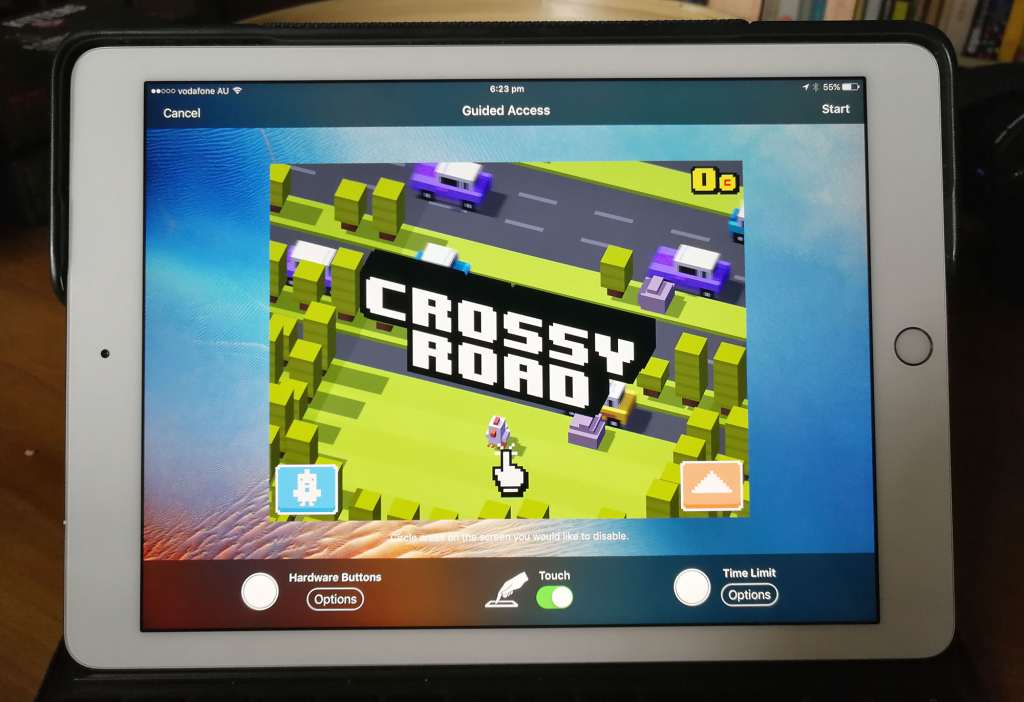 With that on, you'll be switched into the Guided Access screen, which will allow you to change if the hardware buttons do anything, switch on a time limit, circle bits of the screen you want to be disabled from touch or even just disabling the touchscreen altogether.
From here, no matter the app or game, the iPad will stay inside the title you've started to run and prevent a departure unless that home button is press three more times, with the password screen kicking in at that point.
Particularly handy is that screen disable option under "Touch", which means if you know where the "add money" part of a freemium title is, you can circle that part of the screen and stop it from working when they play the game, giving you more control over what your children do and don't press.
Remember when you take the iPad back off them to triple tap the home button and get out of the Guided Access mode, otherwise you'll be wondering why you can't leave the same app.