Know someone who loves to take a photo or two? The smartphone isn't the only way to get this done, with real dedicated cameras part of what makes a good photo just that.
There's also skill and experience, and while you can teach that, you should start with something that you can grow on, starting with something small, something interchangeable, or something a little bit different.
Stay small
Smaller cameras may not be doing as well as they used to now that every phone has a camera in it, but there are still reasons to go with a camera over a mobile.
Quality, zoom, and control all rate as top reasons, as while mobile cameras are getting better, this has pushed camera manufacturers even harder to make their devices more compelling, and compacts may still have wiggle room to move if you know someone who wants to do a little more photography in their life and is over what their phone offers.
Nikon Coolpix A10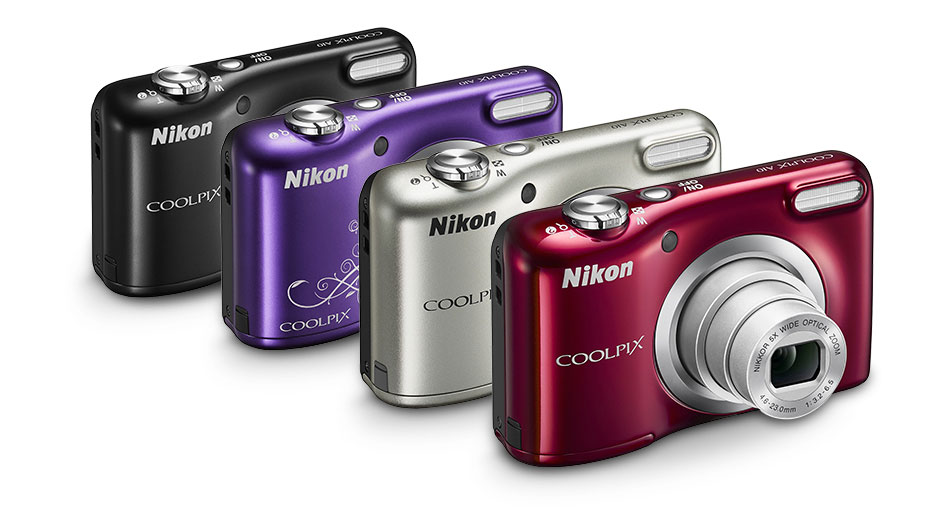 Price: $100
About the cheapest a camera gets without losing quality, Nikon's Coolpix A10 is the least expensive model on this list, and it doesn't appear all that bad, either.
Offering a 16 megapixel sensor, 5x optical zoom equivalent to 26-130mm, small size, and powered by AA batteries, it's a solid starting point for around a hundred bucks. Hey, a few years ago, you'd pay four times this for what's on offer.
Oh the times, they are a changing…
Sony HX90V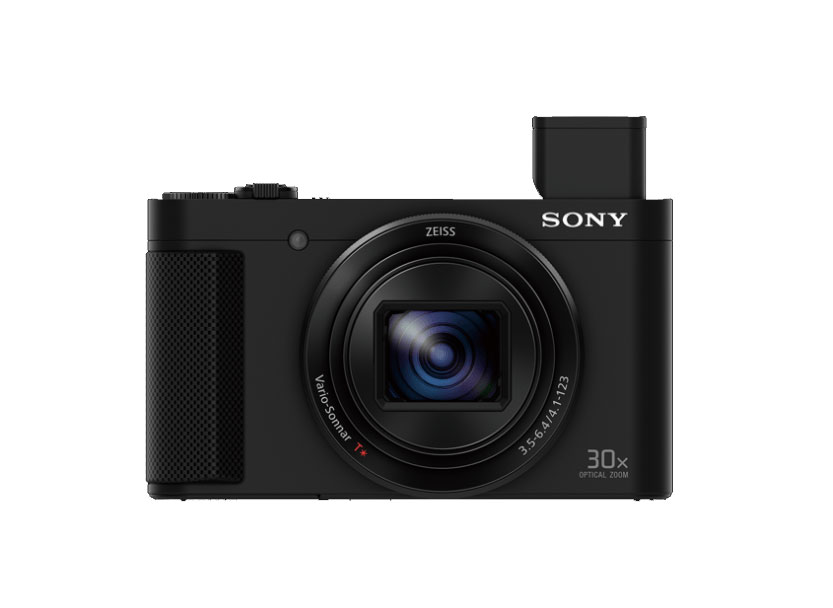 Price: $599
Big zooms and small camera sizes generally don't go together, but they do with the 18 megapixel Sony HX90V, delivering a 30x optical zoom that is equivalent to 24-720mm.
There's a 3 inch LCD on the back, a pop-up viewfinder built in, WiFi, and a selfie mode too, because who doesn't like a good selfie.
Canon Powershot G7X Mark II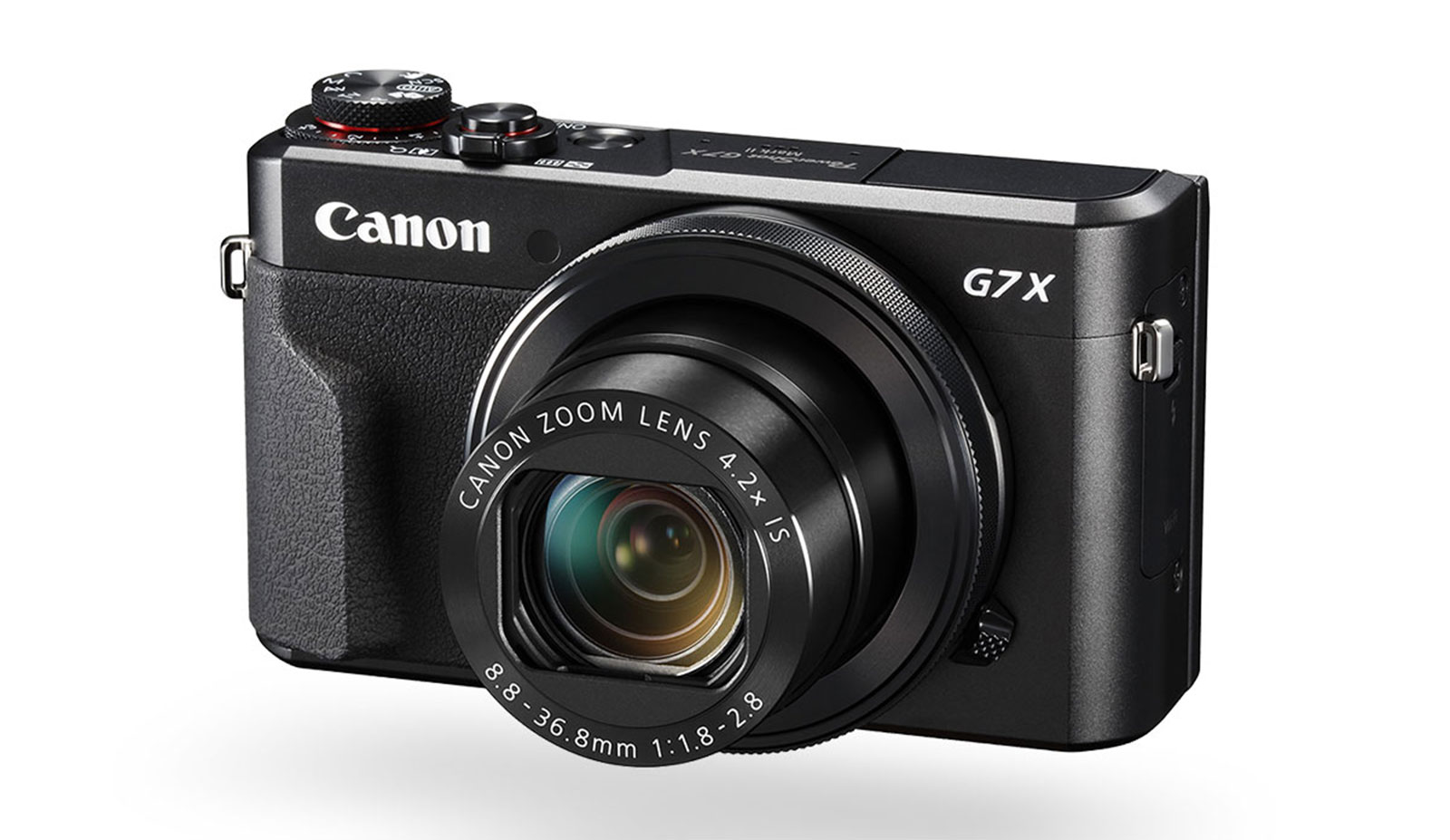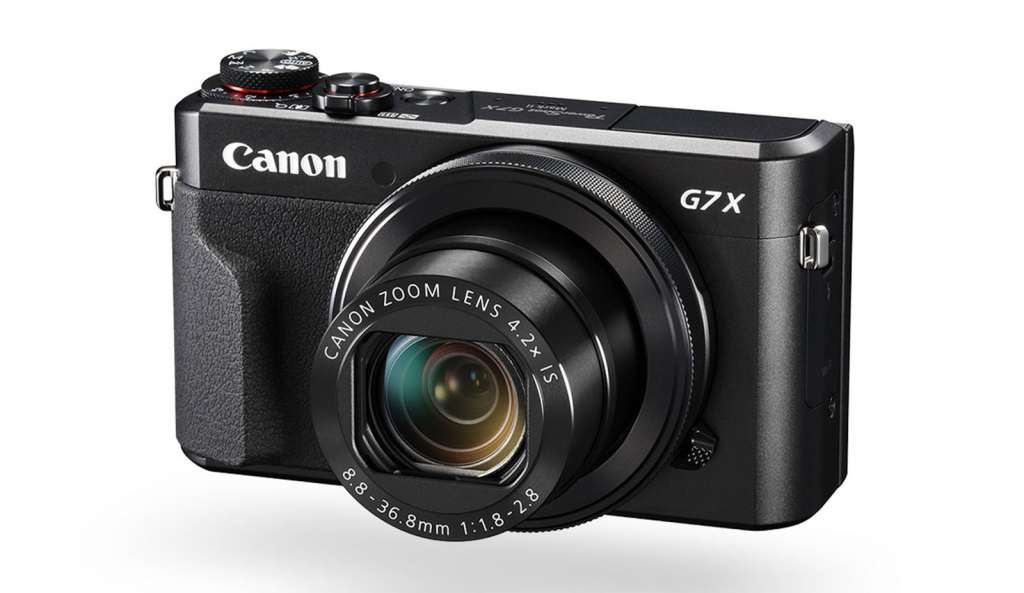 Price: $850
One of the more frustrating issues with the Canon range is that is can be very complicated, with G series cameras across pretty much every odd number counting to 10 and similar price points.
The one we look at, however, is the G7X Mark II, delivering a fairly compact size with a decent lens range of 24-100mm, a one-inch sensor size, support for wiFi, and Full HD video.
And an important note: the camera isn't too big, so you can carry it without fear that it'll be too cumbersome.
Panasonic Lumix LX100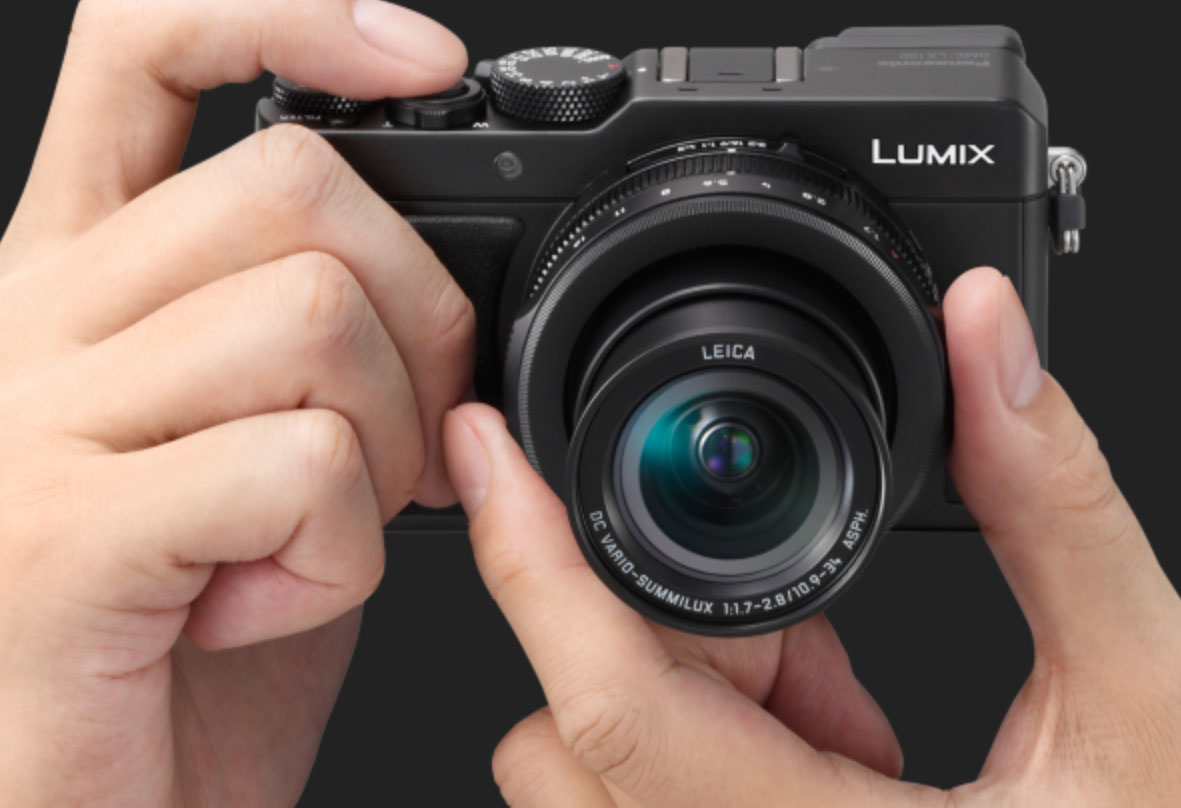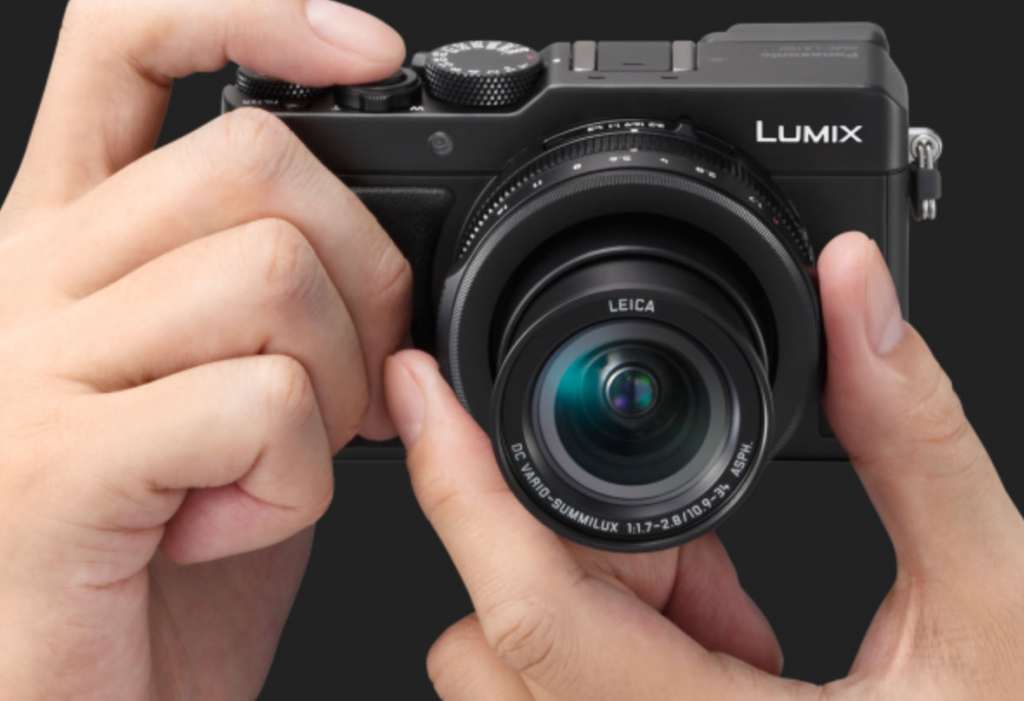 Price: $900
Picking a small camera doesn't have to mean the features remain small with its size, and Panasonic's Lumix LX100 is proof of that, delivering a compact design but with big features inside, including a 12 megapixel sensor, 4K video, pop-up flash, WiFi, and a viewfinder.
But you know what really grabs us? The fact that the controls are made to feel like they're old school, with wheels that turn, so if you know what you're doing, you can feel like it makes a difference, and it just might.
Fujifilm X70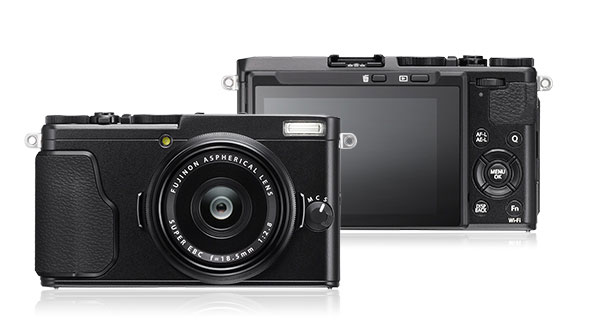 Price: $949
Like the Panasonic, the X70 is all about keeping it old school, delivering a retro look with buttons and knobs camera oldies are sure to love.
What's more, there's a 16 megapixel sensor that cuts out an optical low-pass filter and allows the quality to shine through and an 18.5mm fixed lens for those happy to keep things where they are.
It's not the same style of camera as your typical walkaround, but rather made for the more discerning photographer who might want a Leica, but doesn't really have the cashflow.
Sony RX10 Mark III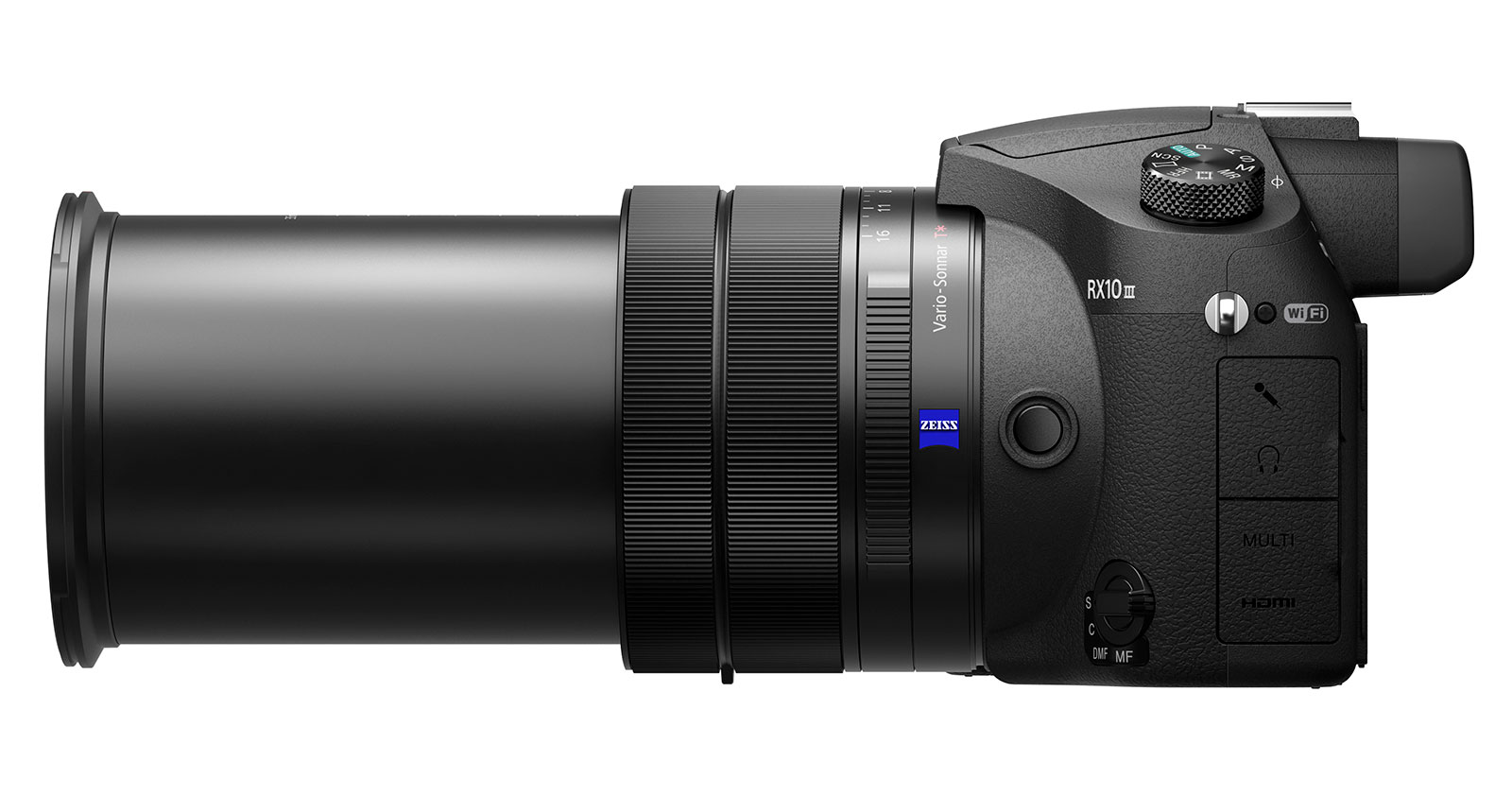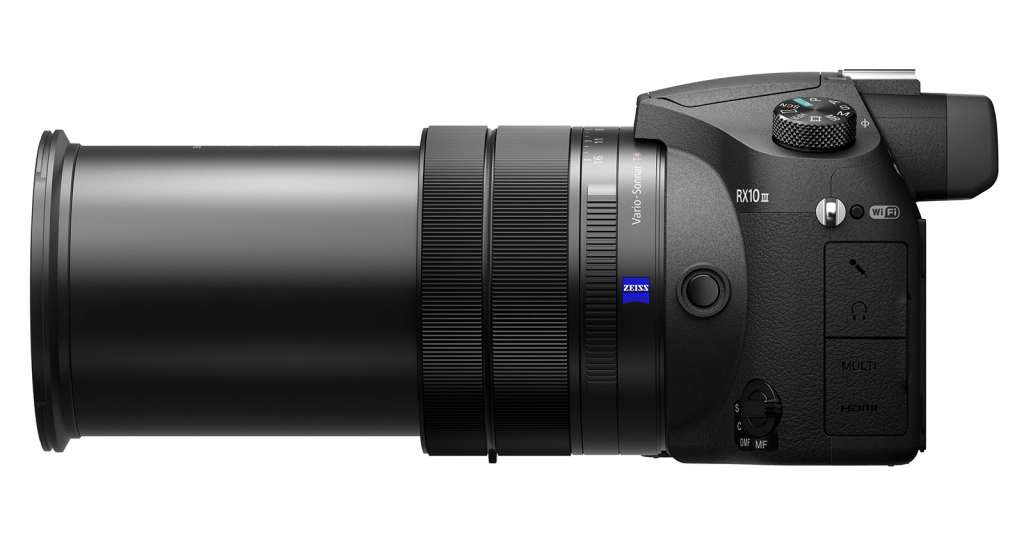 Price: $2299
Made for people who like to go far with a lens that won't let you down, Sony's RX10 Mark III is about the biggest and bulkiest camera you'll find in the list, even ignoring our idea of staying small.
But there's a really good reason for this: length and aperture. Offering a relatively low-light friendly f/2.8-4 piece of glass that extends from an equivalent of 24mm to 600mm, it's about the longest you can go on a compact while still keeping the aperture low, which is a big deal when it gets darker.
There's easy sharing here, too, a 20 megapixel sensor, 4K video capture, and a body that feels like it could take a beating, making it ideal for holidays where you're not quite sure what you're going to get, but don't necessarily want to invest in a camera with lenses.
Leica Q (Type 116)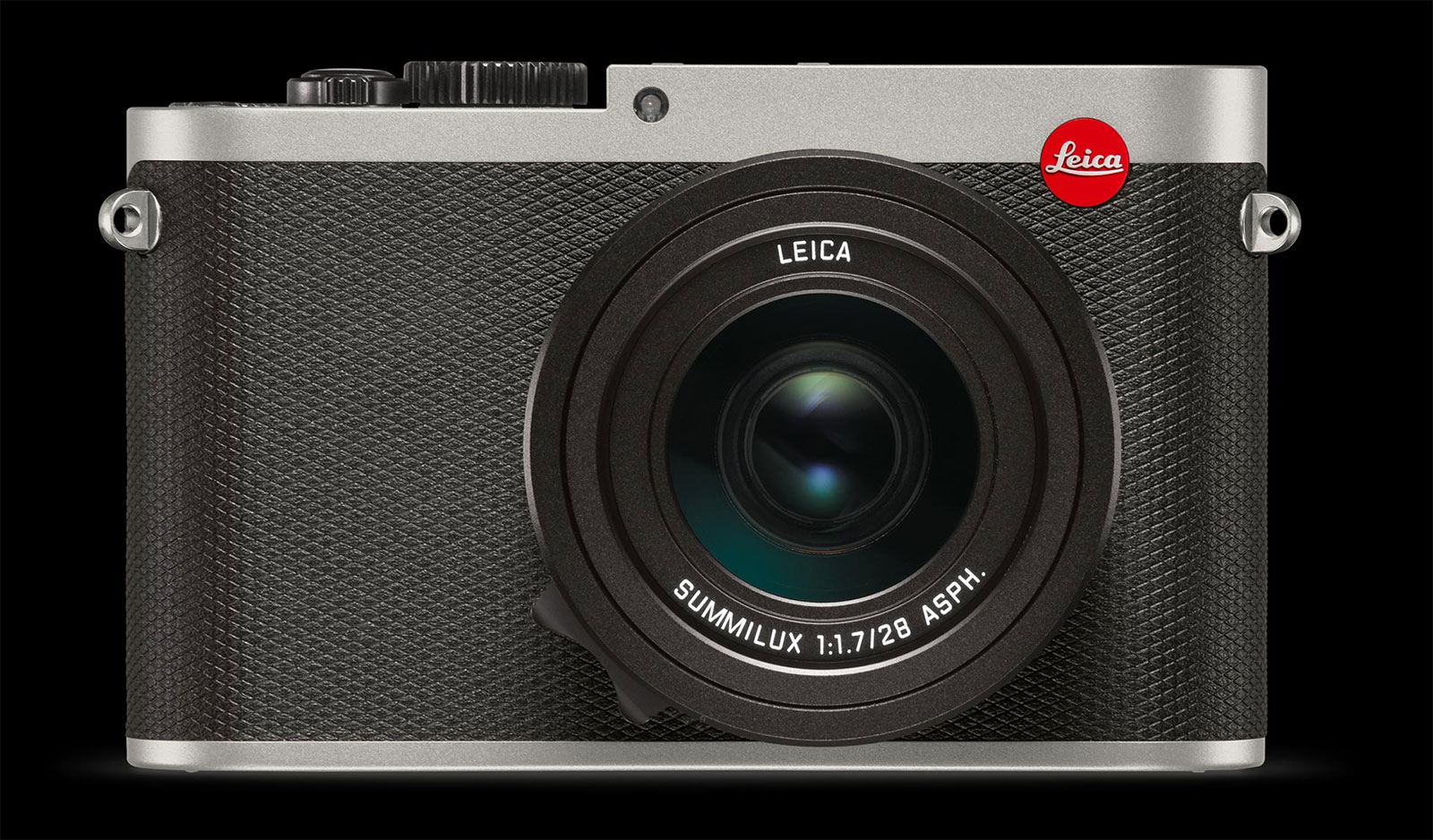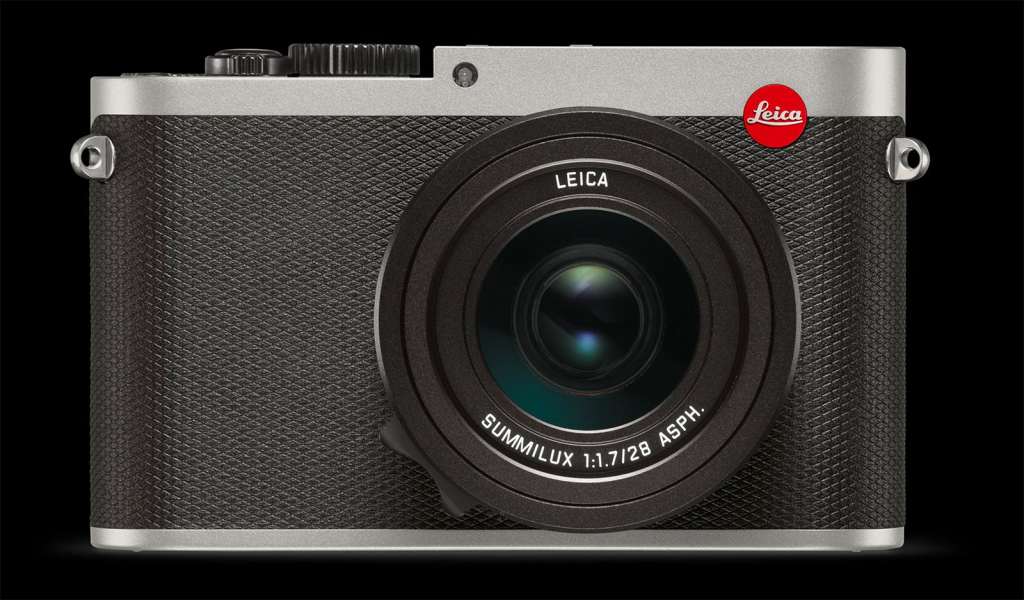 Price: $6300
About the best digital camera we've ever reviewed (though at a different publication), Leica's Q is made by one of the leading camera brands and feels like absolute quality, delivering a 28mm f/1.7 lens stuck to the body of a camera featuring a full-frame sensor that delivers 24 megapixels.
That may not sound like a big deal, but Leica's glass is perfect, the camera is fast, and the image quality is among the best we've ever seen, and with ISO support up to 50,000, you'll get good shots if you know what you're doing in low-light or high-light.
It's all good with this camera. Except that price, which honestly scares us senseless.
Go big(ger)
When it comes to going bigger, there's a good reason why you would: lens control.
Let's say you're not happy with the lens on your camera. Well, interchangeable lens cameras — be they mirrorless or based on digital single-lens reflex designs — will let you change them out, making your scene a little different and growing a lens range for you to choose from.
Our subheading of "Go big(ger)" is a little misleading too, simply because some of these cameras are smaller than the small cameras that have come before it.
Canon EOS 1300D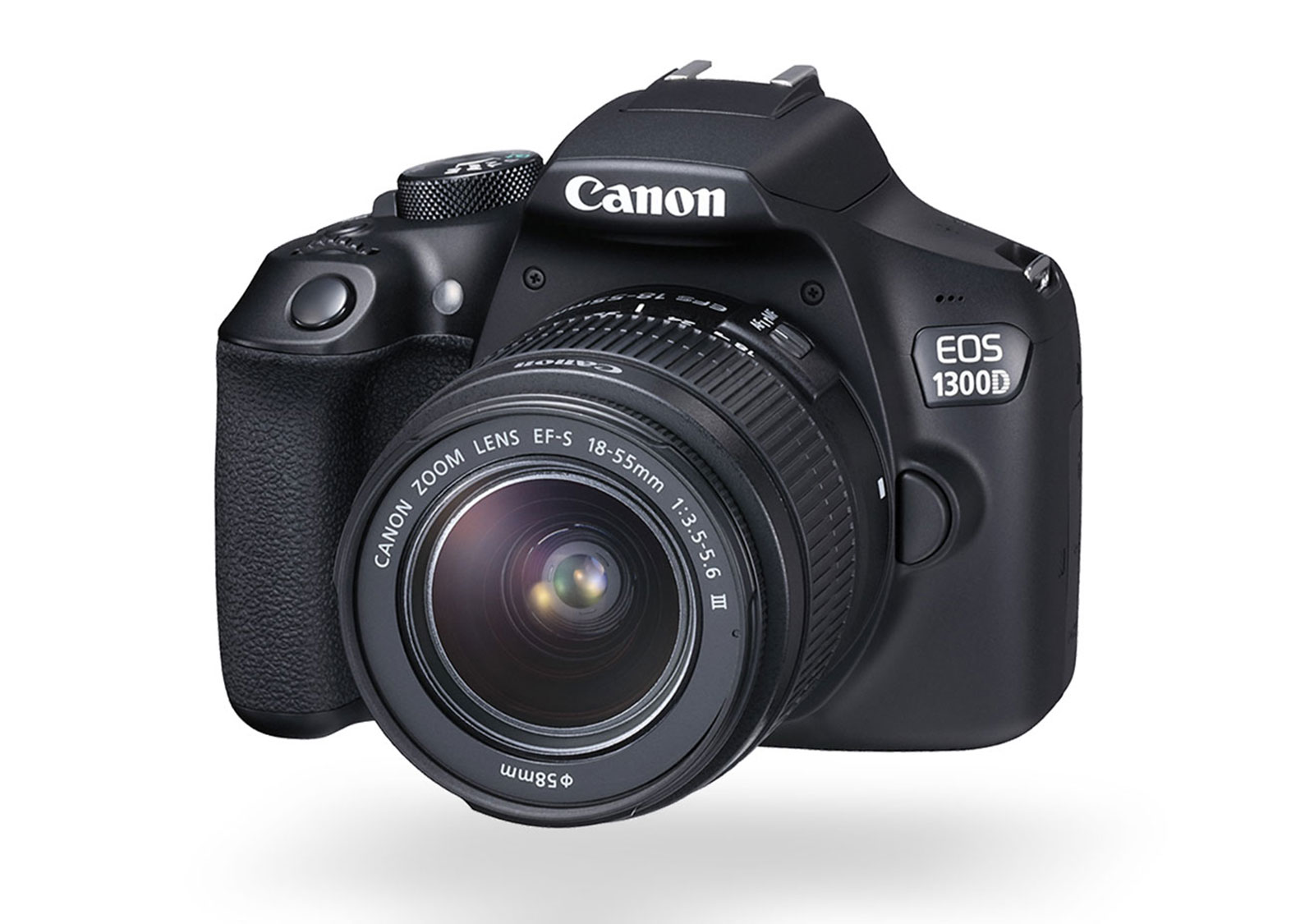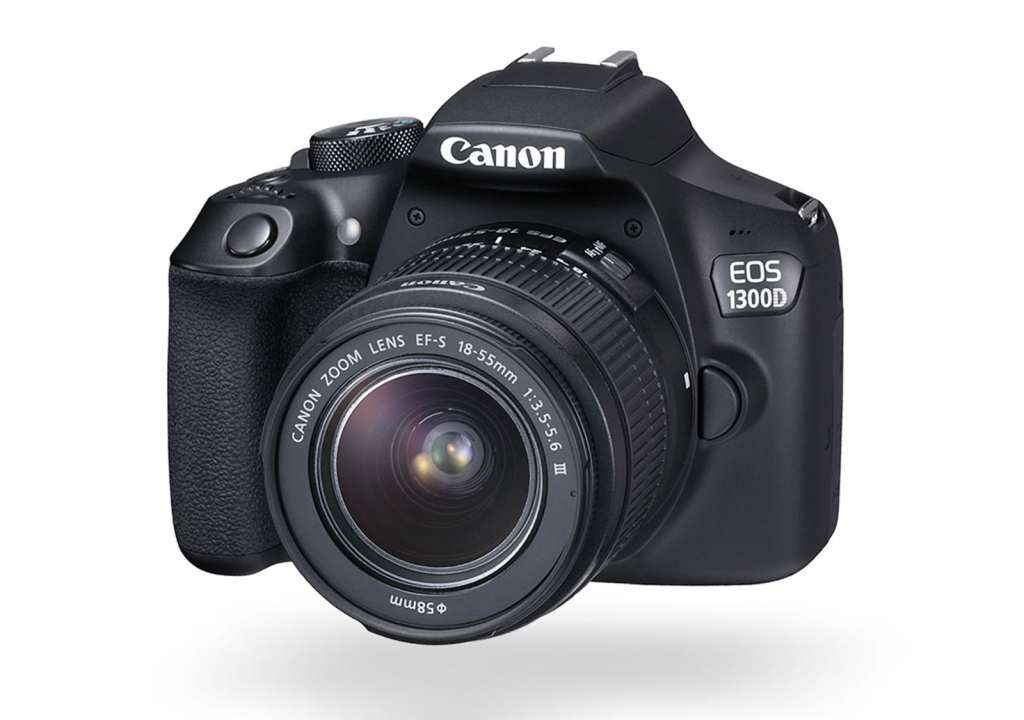 Price: $550
One of the easiest entry points to a digital SLR, Canon's EOS 1300D isn't the world's most advanced digital SLR, but it's not bad either, packing in 18 megapixels of image quality, Full HD video, creative filter modes, Wifi, and a standard 18-55mm kit lens for beginners to start with.
Nikon D5600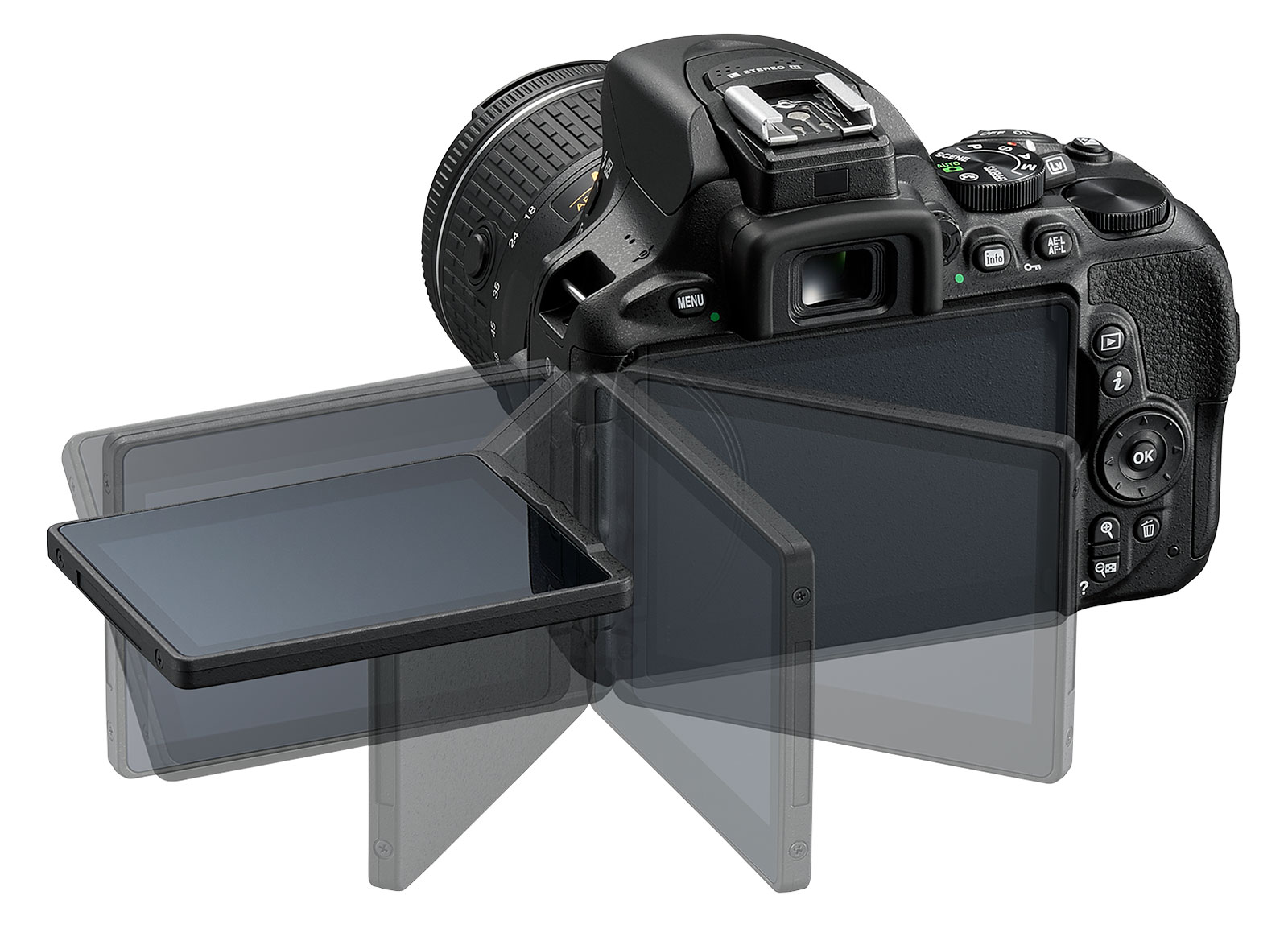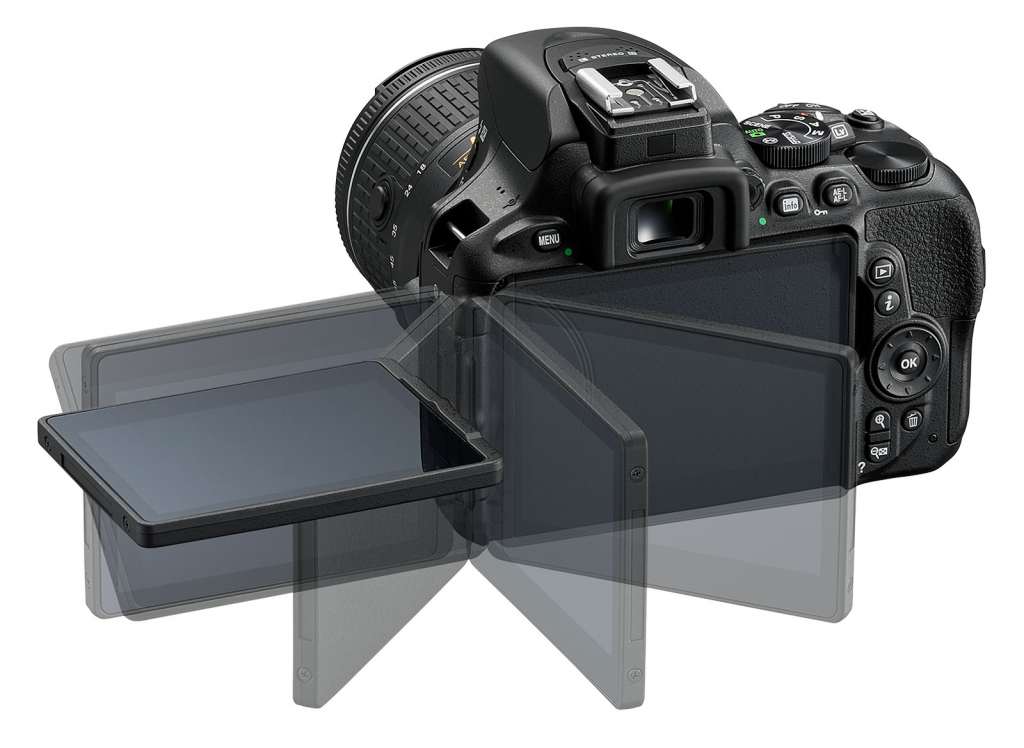 Price: $1000
Nikon's mid-range received an update this year, and while it's not much of a change, it's one that should get all of you with phones and tablets a little more connected to the photos you take.
The Nikon D5600 grabs a 24 megapixel sensor that can capture Full HD video, a 3.2 inch vari-angle touchscreen, still keeps a viewfinder, and really has been built to be compact and lightweight for beginners, while also bringing Bluetooth and WiFi to transfer videos and images to your phone.
Sony A6300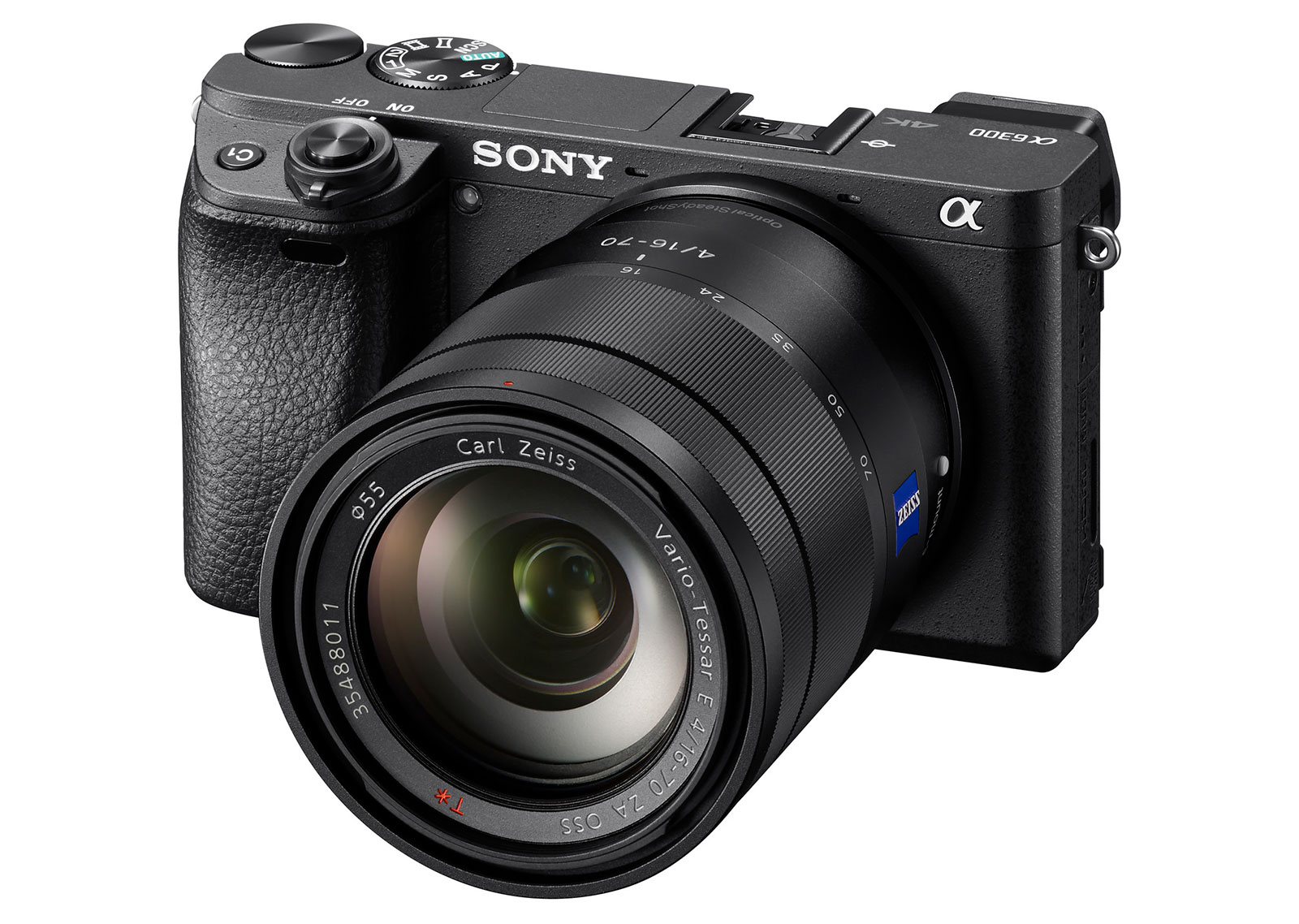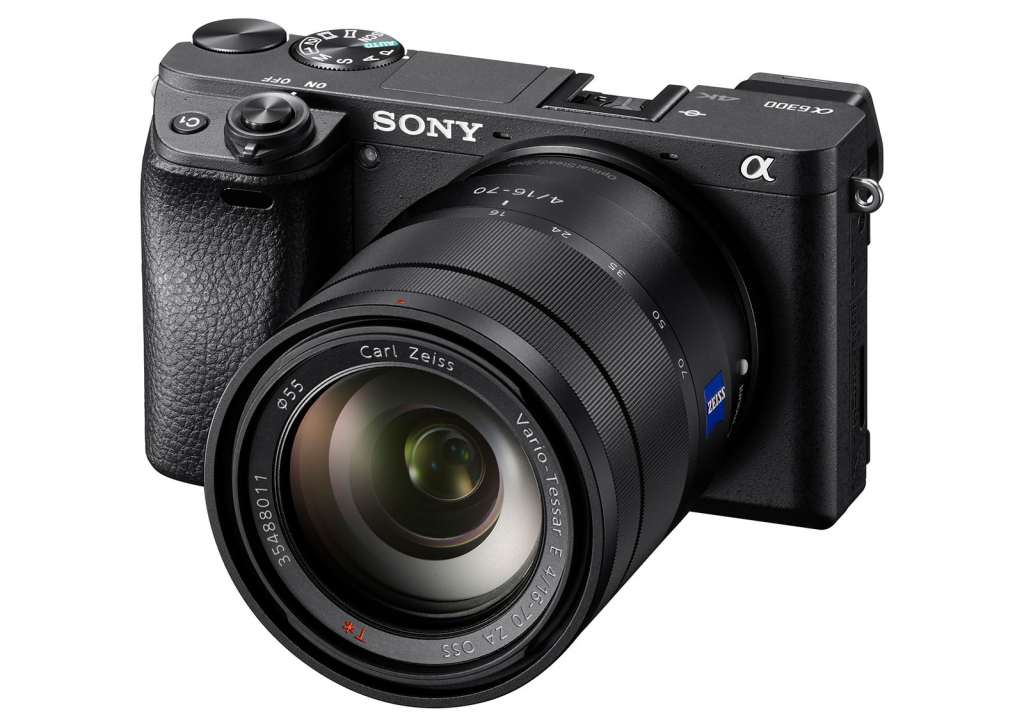 Price: $1699
One of Sony's recent contributions to the world of mirrorless cameras, the a6300 isn't just new, but also features the world's fastest auto-focus speed, at 0.05 seconds.
This works with a 24 megapixel sensor, 4K video capture, and a designed made to keep things relatively small while still quite capable.
Fuji X-T2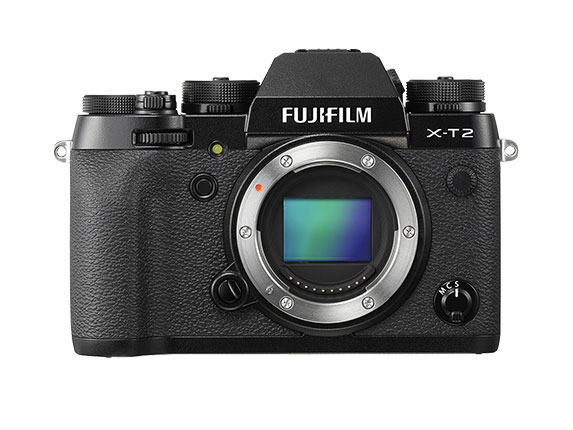 Price: $2300
Fuji's contribution to its established mirrorless range this year, the T-2 includes a 24 megapixel sensor, 325 autofocus points, and support for 4K video because that's clearly a big deal in a 2016 camera now that 4K TVs are everywhere.
There's also a look and feel more reminiscent of what cameras used to look and feel like, and because Fuji has bones in that area, you can trust the company to succeed with designs that feel as good as they look.
Nikon D500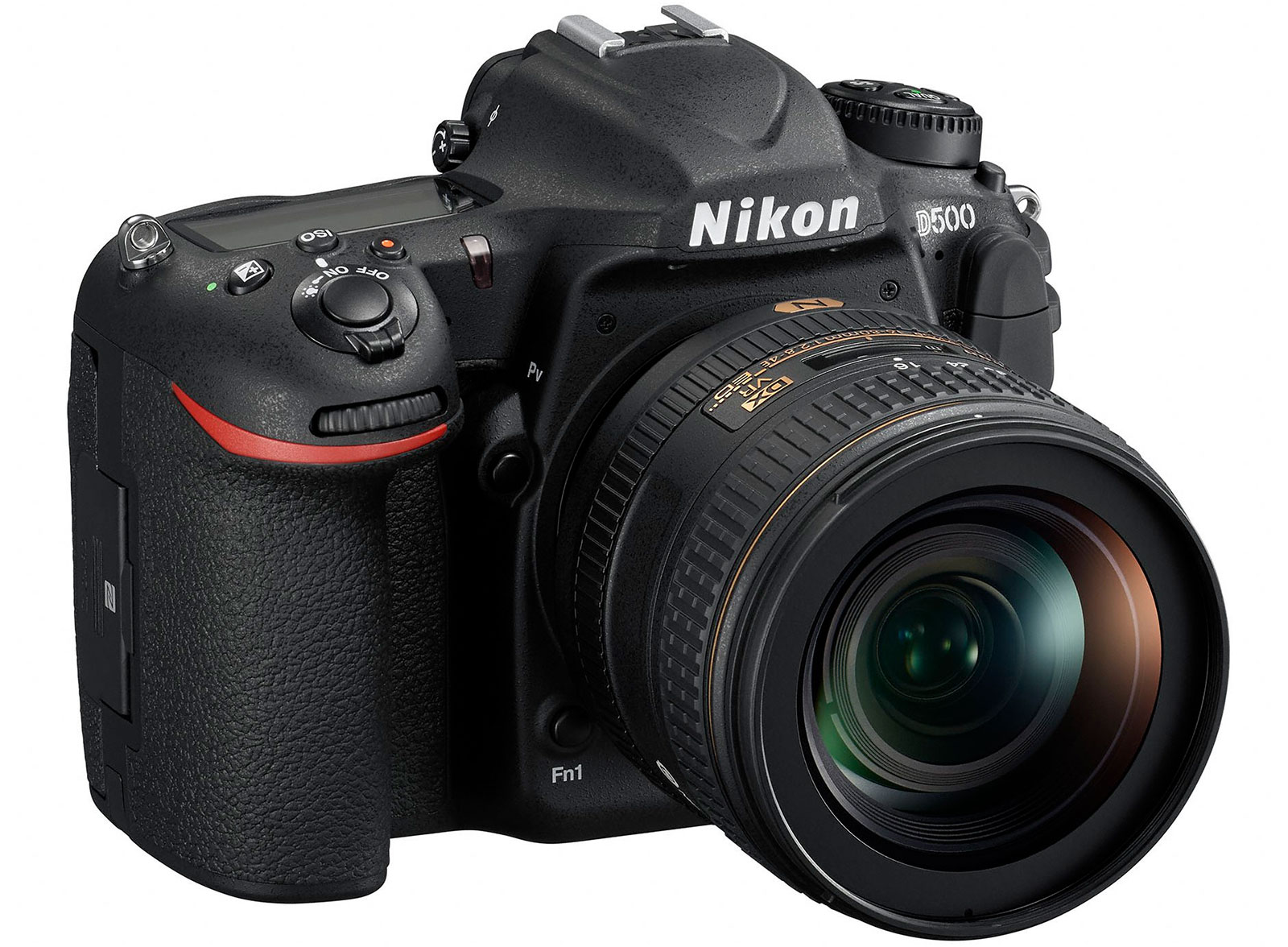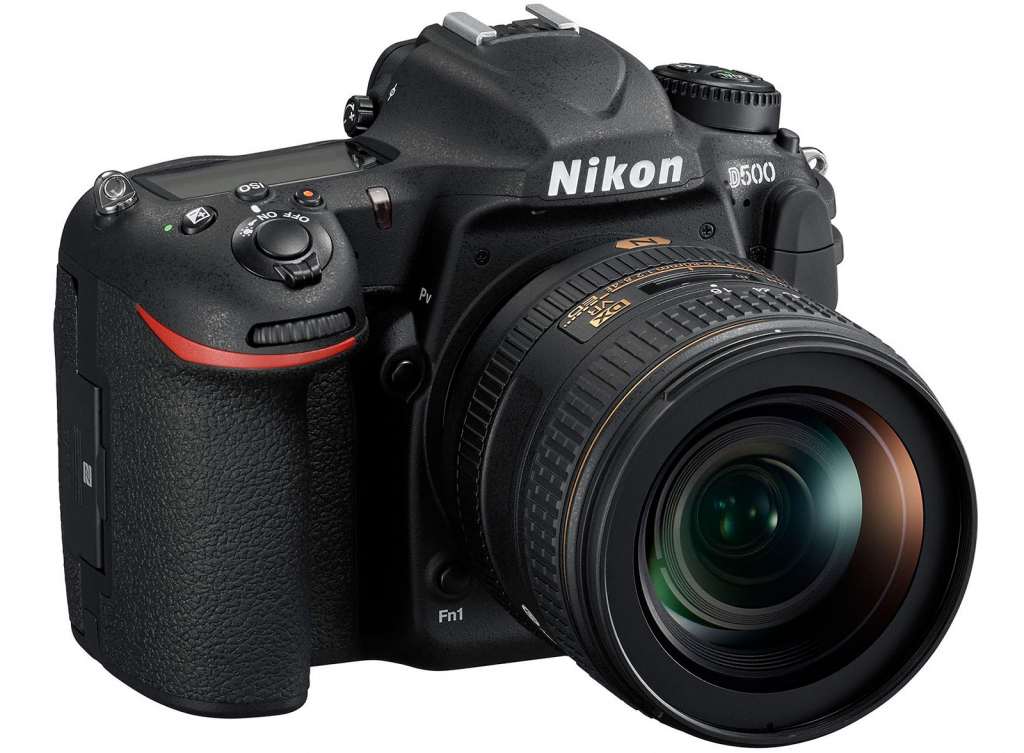 Price: $3200
In terms of big and awesome, it's hard to go past Nikon's D500 this year, offering a 21 megapixel sensor, support for most of Nikon's interchangeable lenses, 4K video, an actual viewfinder as well as a 3.2 inch touchscreen, and some of the best low-light performance around.
Quite seriously, it's the cut down version of Nikon's massive (and expensive) D5 camera, except with a smaller crop sensor instead of the full-frame sensor. And that suits us fine. That suits us fine.
Canon EOS 5D Mark IV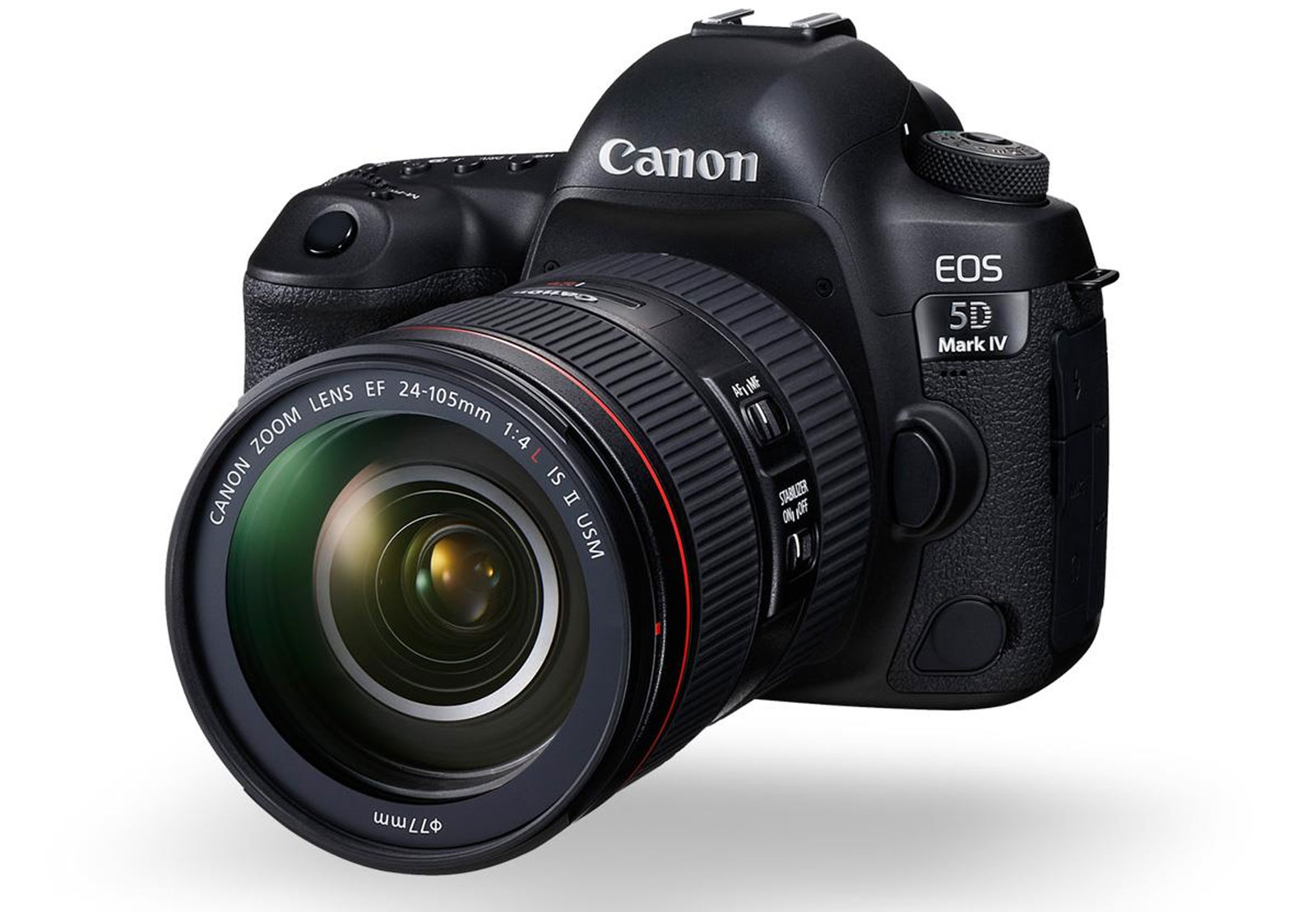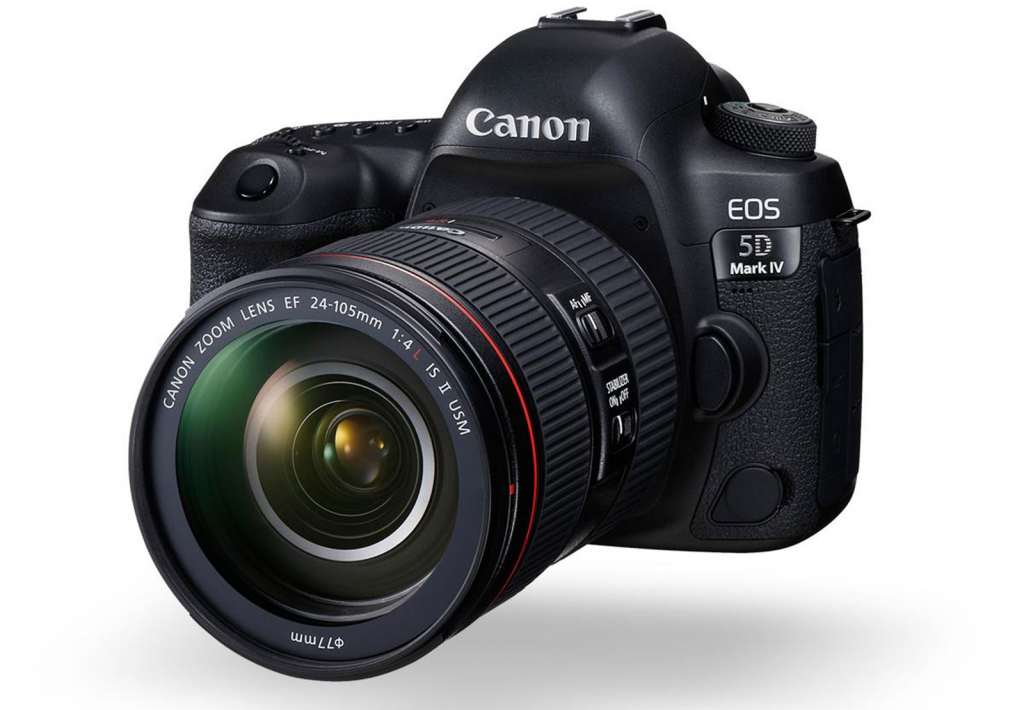 Price: $5200
Canon's next big entrant without being too big is the 5D Mark IV, a camera packing in a deliciously big 30.4 megapixel full-frame sensor, support for 4K video capture, shooting speed of up to 7 frames per second, and a unique dual pixel RAW file format that essentially makes image correct better for those working as pro-photographers.
While its ISO doesn't exactly run into the millions, a max of 102400 does make it quite useful at seeing in the dark, and the inclusion of WiFi and Near-Field Communication mean it should play nicely with phones and tablets without a card reader nearby.
The survivor
During the holidays in Australia, it can get a wee bit hot. Call it something to do with our climate, or even our reduced ozone layer.
Either way, that means hitting the beach, the pool, the rivers, the ocean, and any other outdoor place where water is tends to be a priority for folks living near one.
In these situations, a camera that can survive these places makes all the more sense.
Nikon Coolpix W100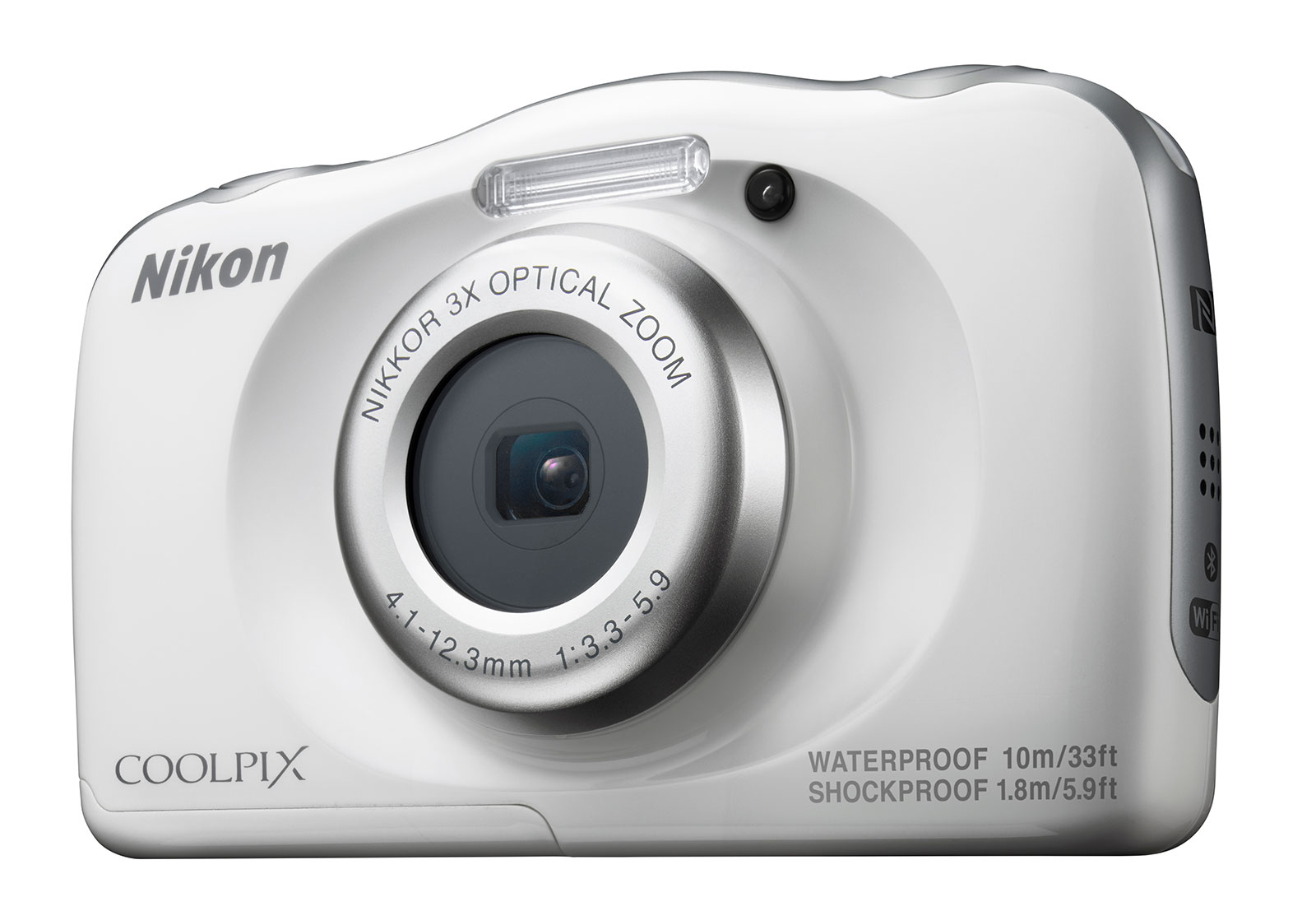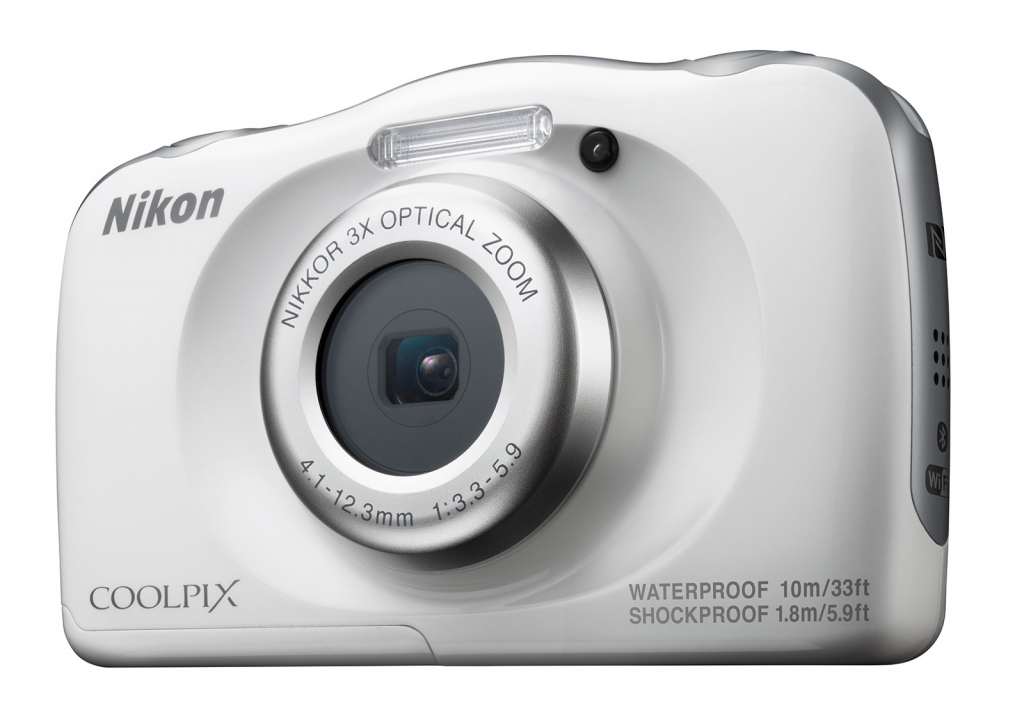 Price: $230
Another inexpensive entry, Nikon's Coolpix W100 gets in with a little more guts than its cut-price A10 sibling, but not much more, spending most of the difference with a body that can survive the outdoors and then some.
As such, you'll find a little bit of optical zoom, a 13 megapixel sensor, and a camera body that handles the outdoors down to 10 metres of water and up to a good metre and a bit of drops.
Panasonic Lumix FT6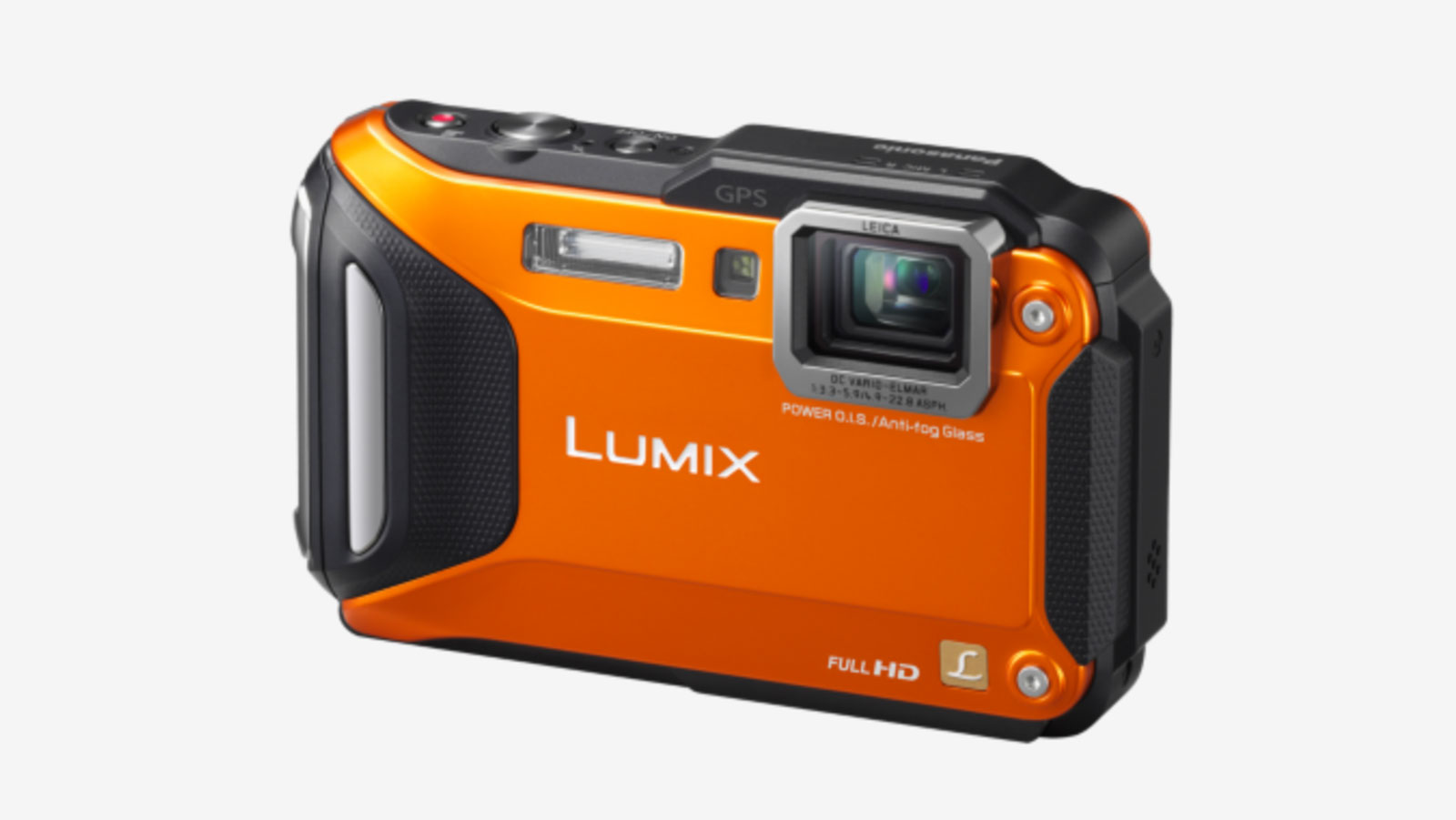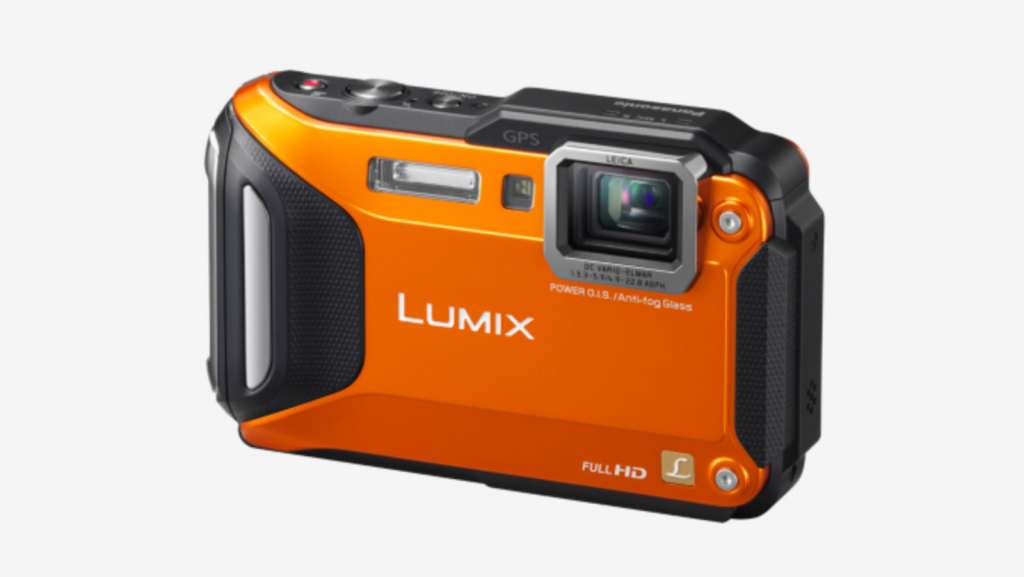 Price: $350
The original "iron man" camera, reviewers called it this because of how solid it was and how its orange colour scheme just reminded them of something almost super.
Panasonic hasn't applied too many updates over the year, making the LCD screen a little bigger at 3 inches, bringing 4.6x zoom, WiFi, GPS, and a 16 megapixel sensor in a camera designed to take a bit of a beating, offering 100 kilograms of force pressure resistance and 13 metres of water-proofing.
Olympus TG-4

Price: $499
The Olympus range of tough cameras hasn't seen much of a change in the past year, but that doesn't stop them from still having guts or design, including a GPS and compass so you know where the images are shot, as well as a backlit 16 megapixel image sensor.
The tough camera is also made to go down and get close to things, and while the Olympus LG-1 LED light guide is an optional attachment that adds a ring flash to the package, you may not need it with an underwater macro mode made for close-up photos under the depth of the big blue.
Nikon AW1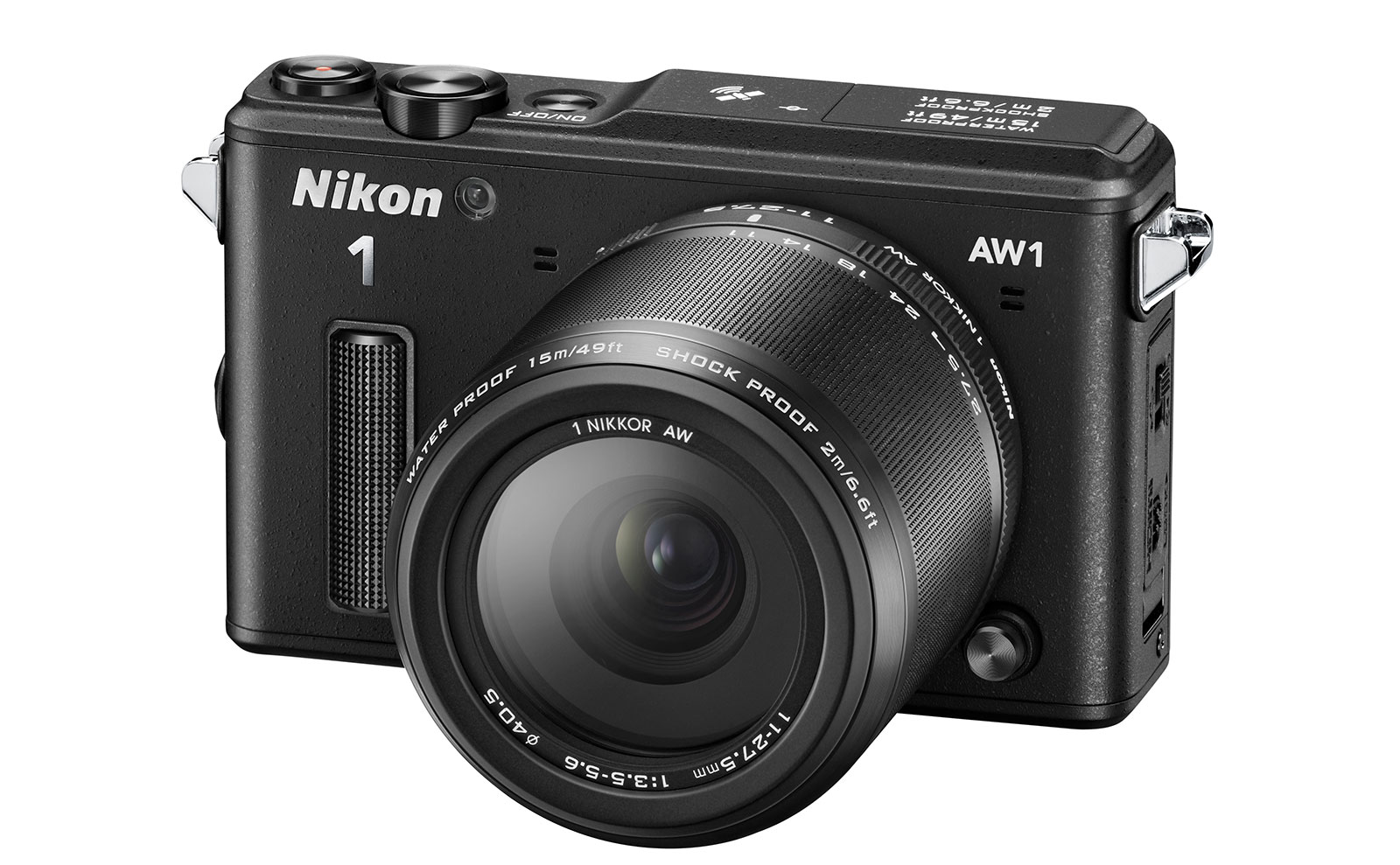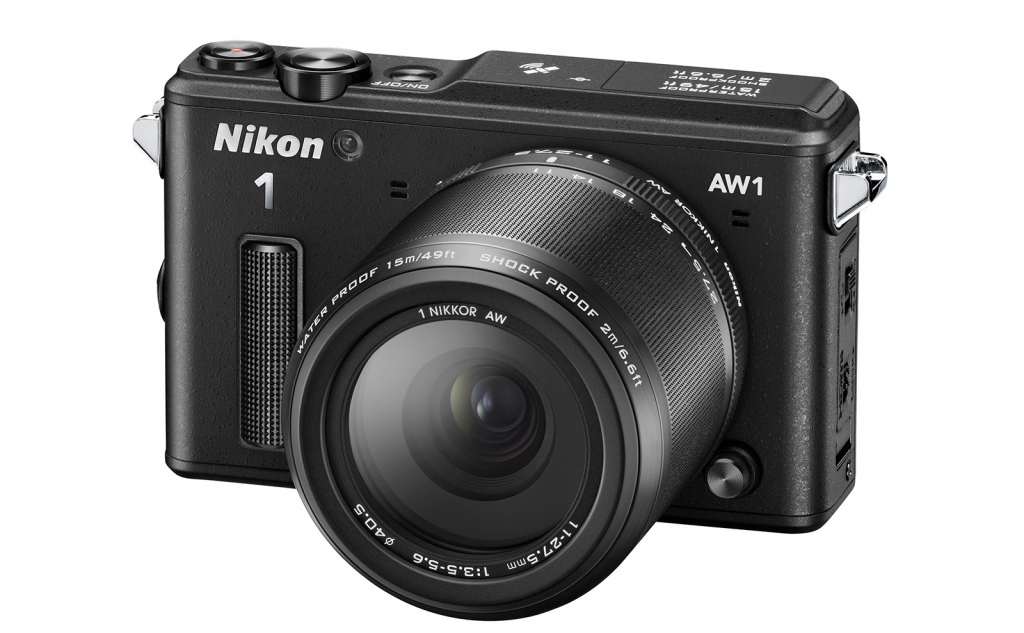 Price: $999
The only water-resistance interchangeable lens camera on this list, Nikon's AW1 takes Nikon's other lens system — the "1" format — and applies it to a camera that is made for water, for snow, for adventures and such.
Nikon has a history in developing water-resistance cameras, back to its film days with the Nikonos cameras, and the AW1 is basically built in that legacy, offering water-resistant up to 15 metres, a good two metres of shock proofing, and support for the snow, also.
More importantly, there's a 14 megapixel sensor and high speed 15fps shooting mode, so you won't miss moments that might otherwise be fleeting.
Leica X-U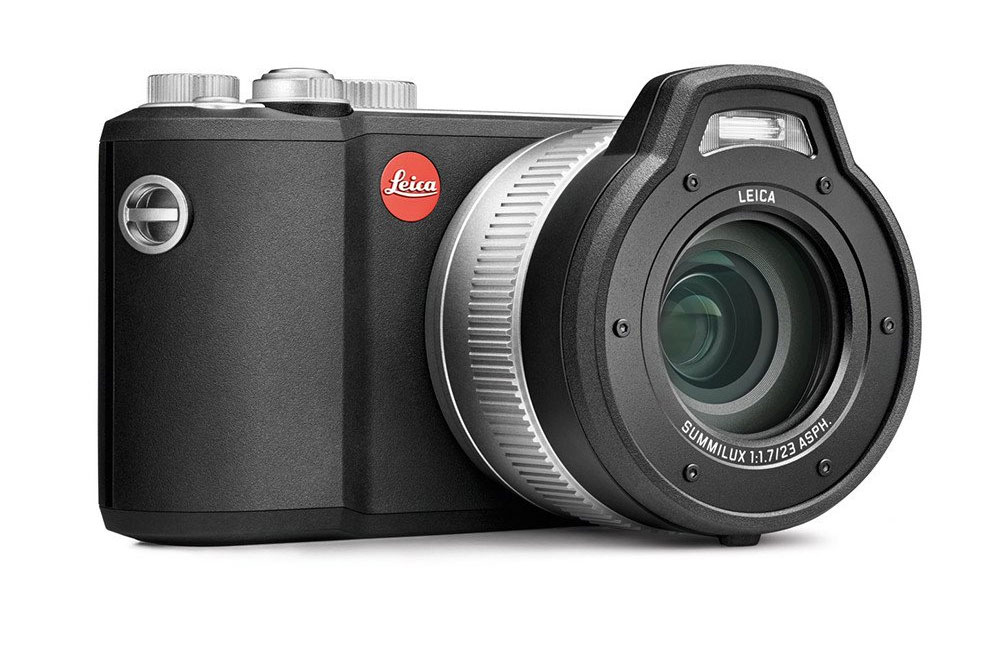 Price: $4950
About the most expensive water-resistant camera we've seen, Leica's X-U takes the Leica quality and applies it to a ruggedised compact, attaching an f/1.7 23mm lens equivalent to 35mm that is fixed to the camera, a 16 megapixel sensor, built-in flash, and support for Full HD video.
But while that might be normal, the body also features a dedicated underwater shooting mode and a body that can survive 15 metres of water and a drop of 1.2 metres.
Not that you should ever drop a camera, because you should never drop a camera. Especially a Leica.
Except this one, though we're not sure we'd be game enough to drop it intentionally even if it has been made to survive.
The real action hero
Action cameras are a bit of a different breed in the camera world, offering a chance to capture adventures with a camera that won't happen to die when exposed to extreme speed, surf, or conditions that would make any camera owner shudder if asked.
Instead, action cameras welcome the change of cold, of water, of anger from the elements, controllable with wrist-wear and smartphones so you can start capturing the moment something amazing happens and not stop until it's done.
3Sixt Full HD WiFi Sports Action Camera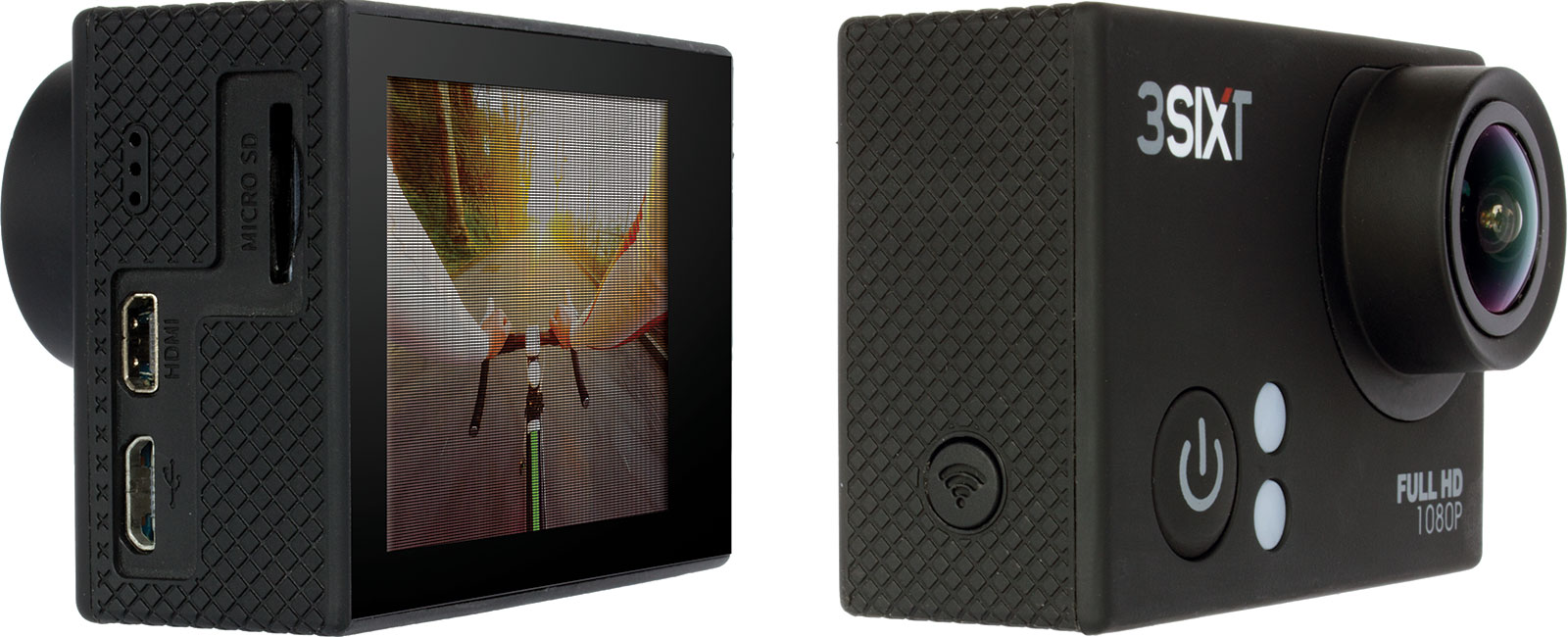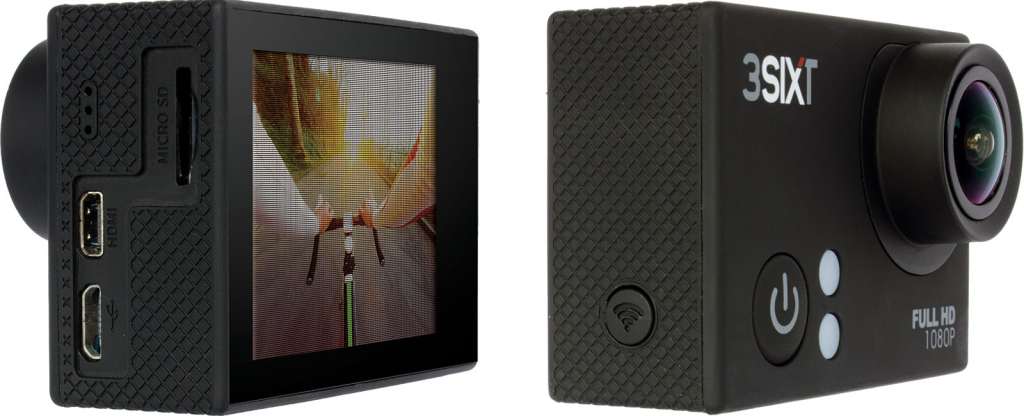 Price: $100
One of the least expensive entries in the action camera world, Australia's 3Sixt is responsible for accessories and peripherals made for a plethora of devices, and the 3Sixt action camera is another example, with a Full HD video capture and an image capture of up to 12 megapixels.
It doesn't have a very original name and it kind of looks like a GoPro, but at least it's cheap, and if you don't want to spend as much, the company also makes a $50 option with HD only and no WiFi.
GoPro Hero4 Session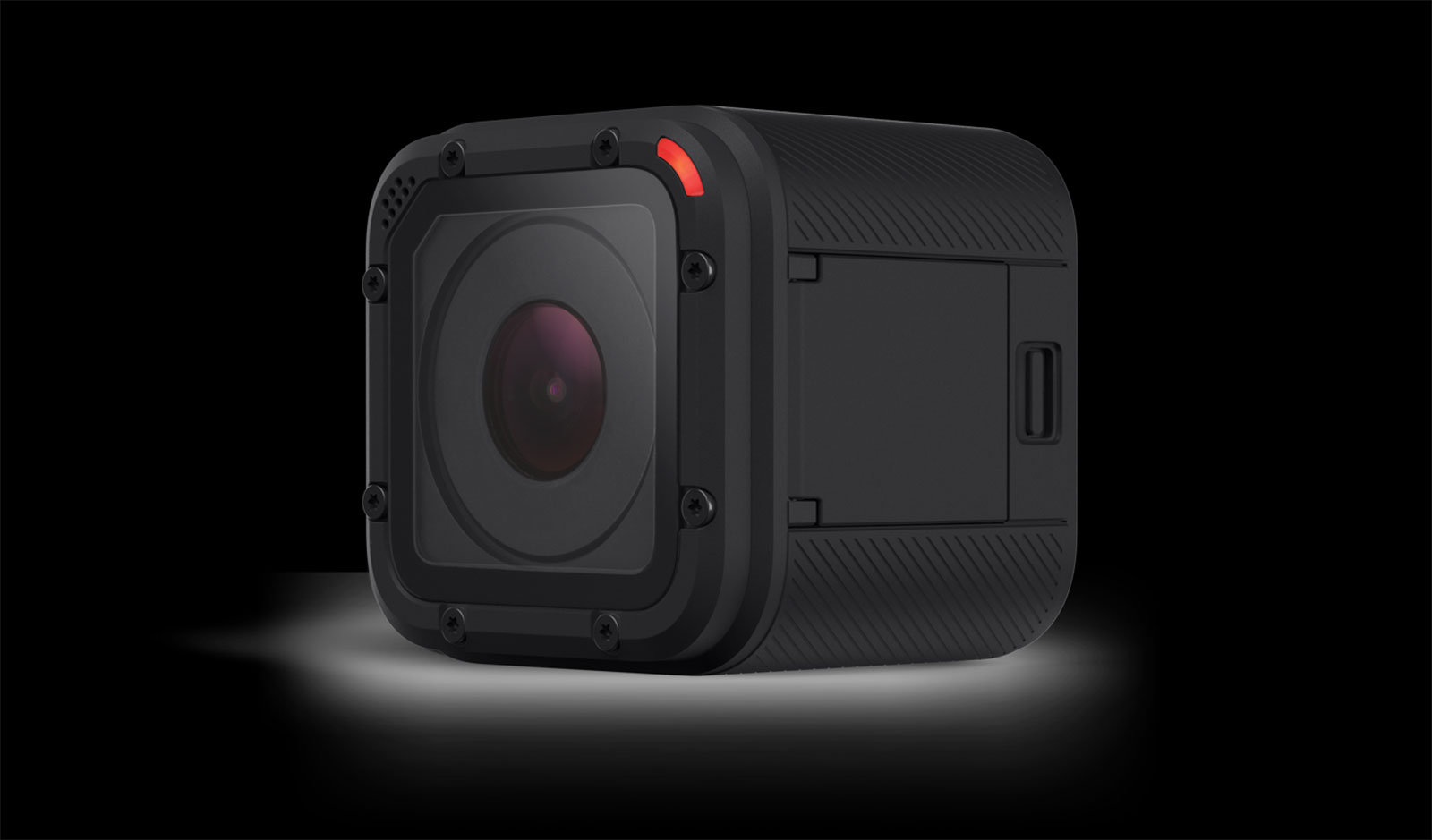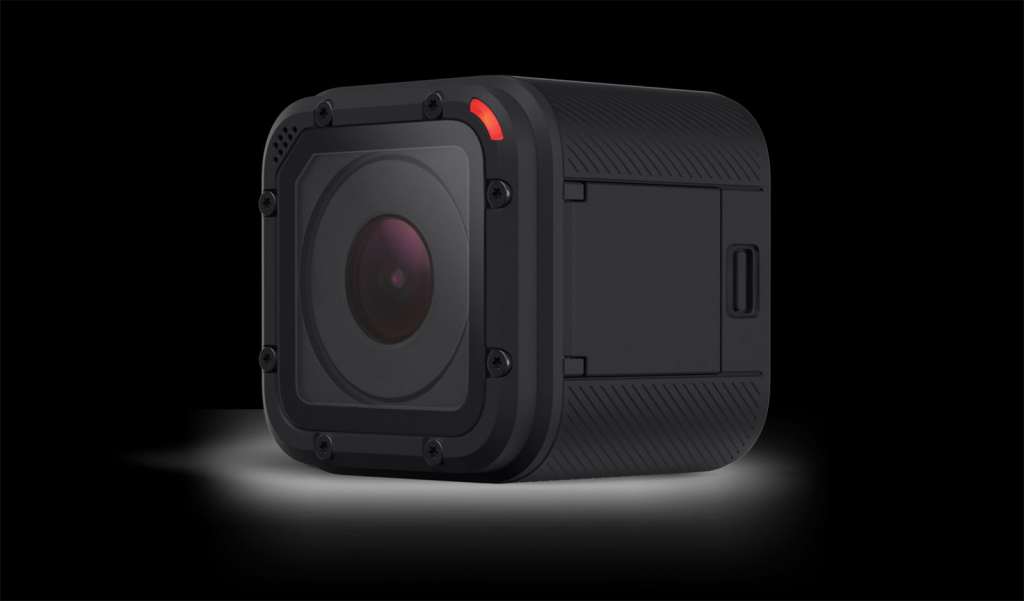 Price: $299
Last year's Hero4 Session was one of GoPro's more intriguing concepts, and it's one that we still like, with a cube-ish design incorporating video quality up to 1440p (though Full HD is where you'll likely leave it) and a design that is entirely waterproof out of the box, no casing needed.
Olympus TG-Tracker Tough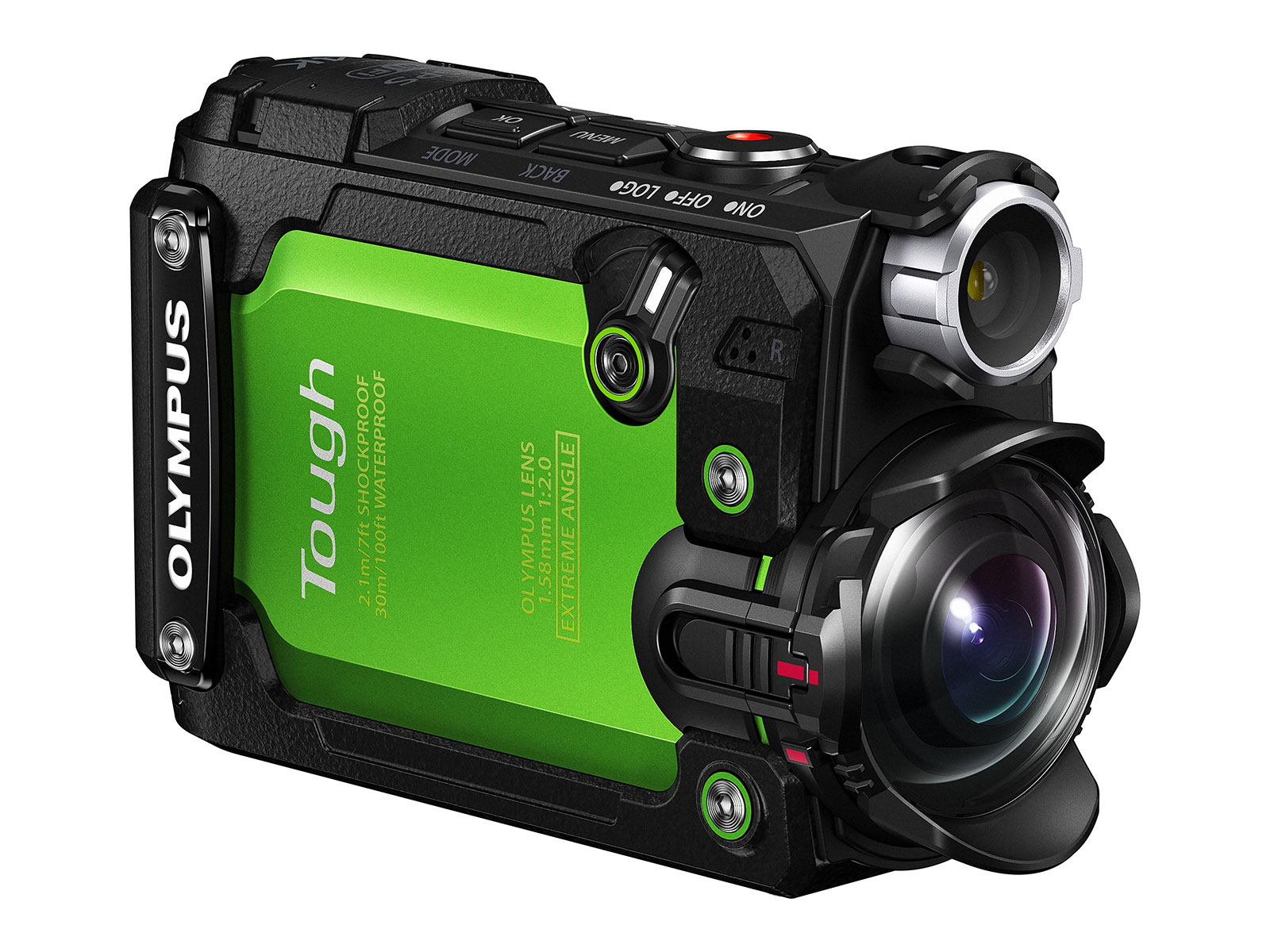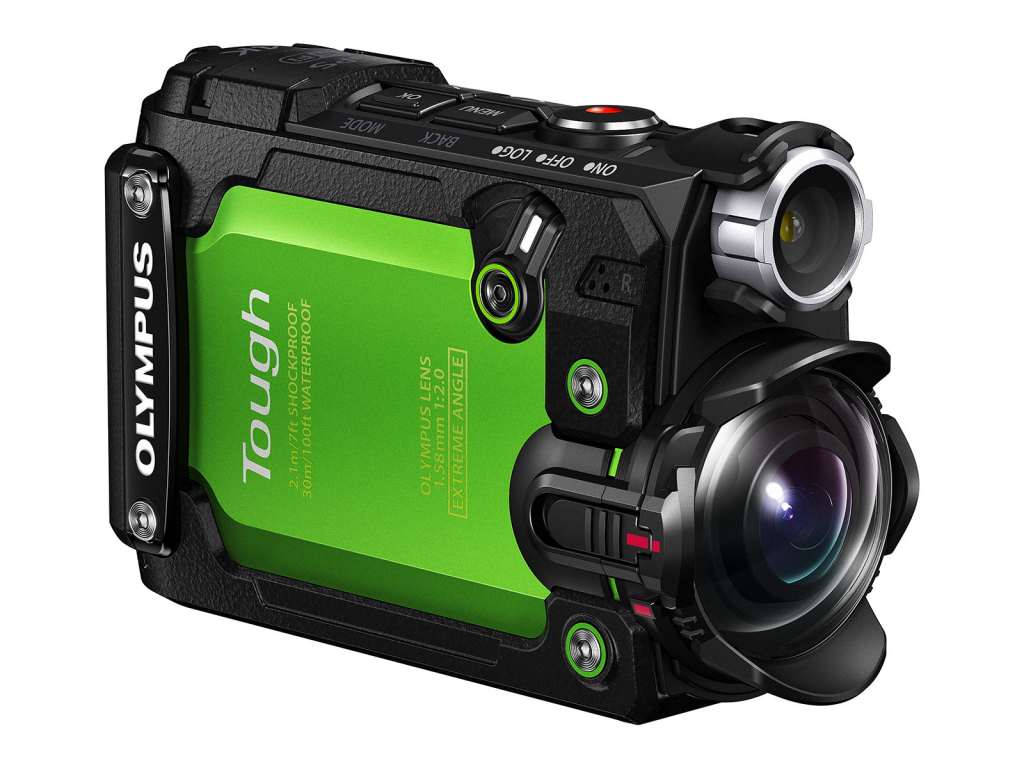 Price: $450
Not keen to let GoPro have all the fun, this year Olympus released a tough action camera, and it's a little different.
Designed more like a torch or flashlight, the TG actually includes one inside, with an LED headlight working alongside a camera that lets you capture 4K Ultra HD video and working with Olympus' 5-axis electronic image stabilisation technology.
There's WiFi, a flip out LCD screen, and it can survive water, dust, drops, and snow. If only we had that last one in an Aussie Christmas.
GoPro Hero5 Black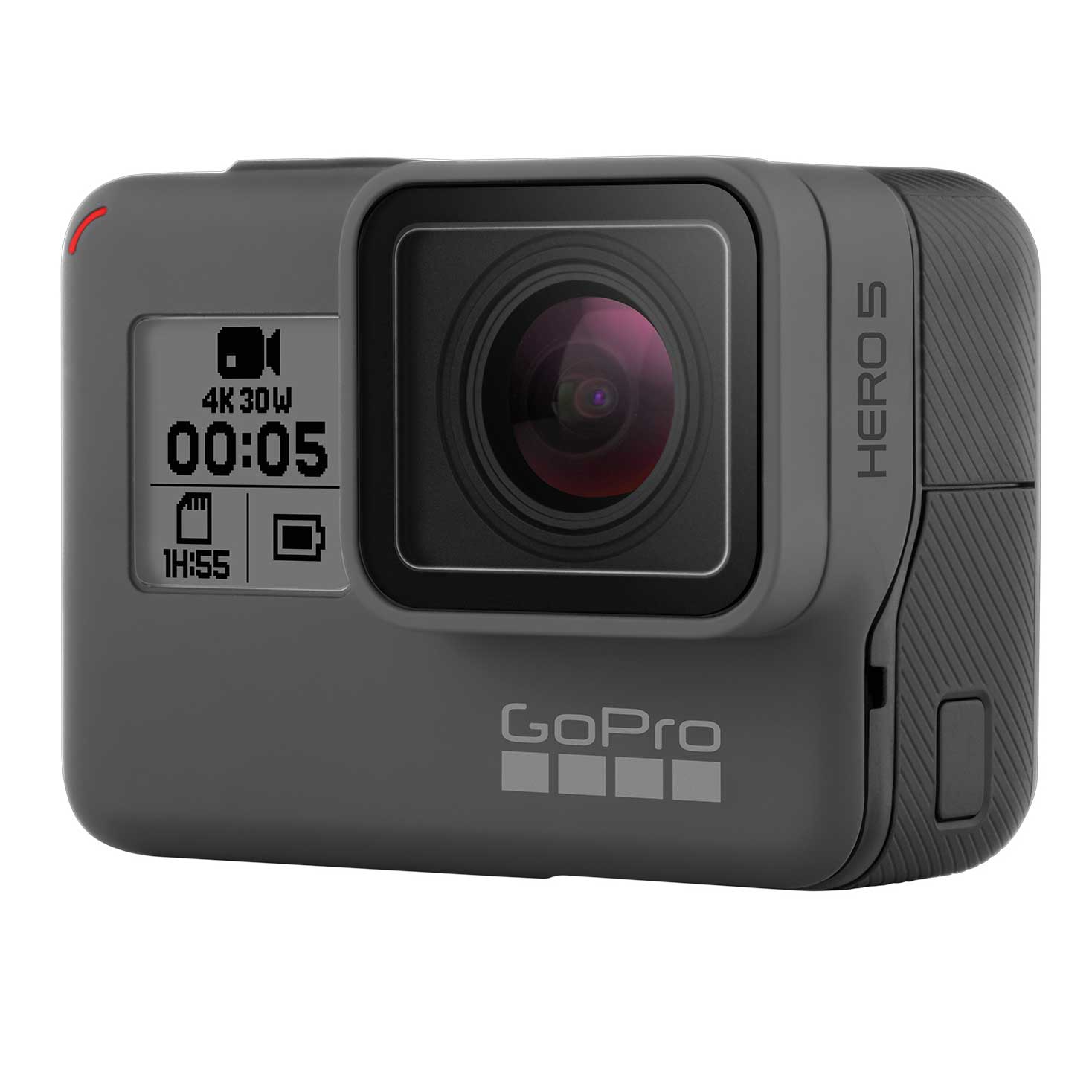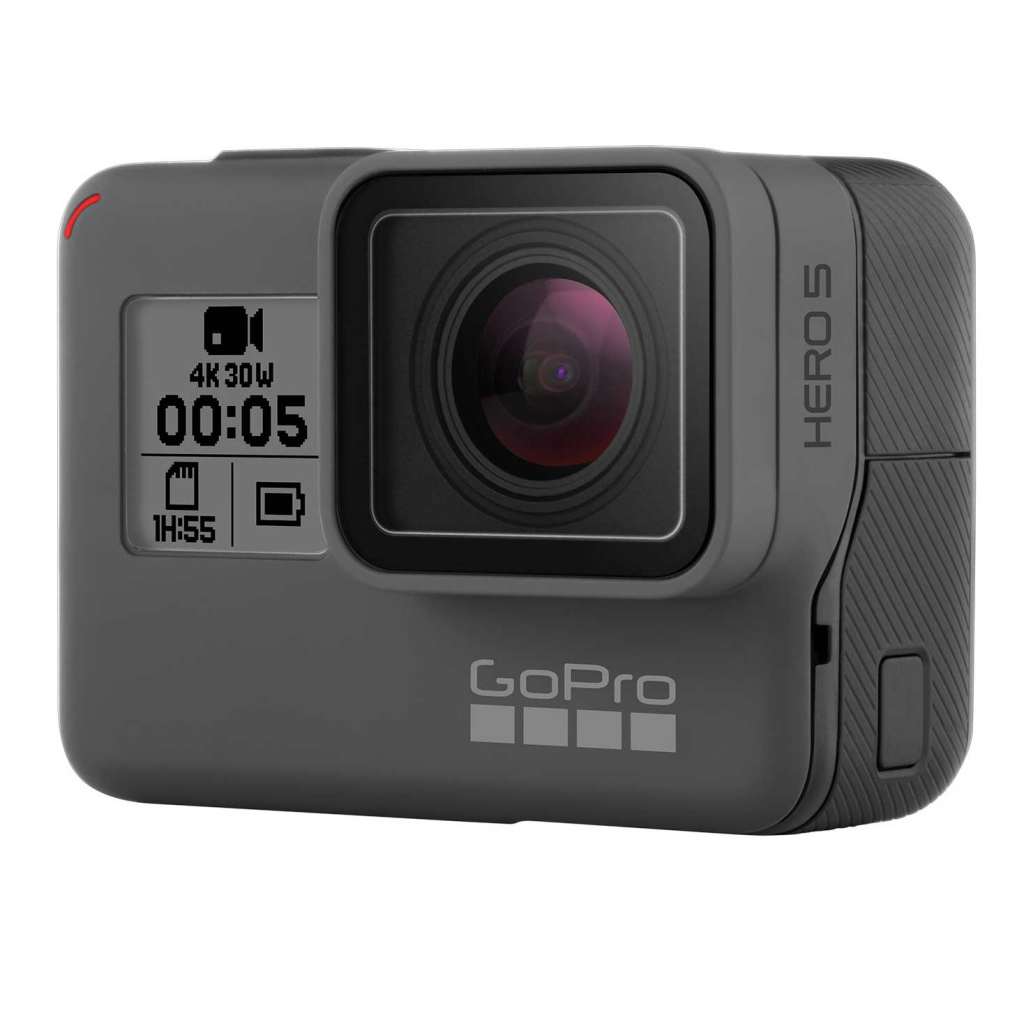 Price: $549
GoPro's latest is the Hero5 Black, a camera featuring the same size as the existing models, but yet no longer needs the waterproof housing. Now it's waterproof without the casing, going down to 10 metres without a case, and needing one if you use it any lower.
Outside of this change, the tech is a little different on the inside, delivering better 4K video than previously, 12 megapixel images, and voice control. Yep, just speak and it'll listen, like your action camera slave.
Nikon KeyMission 360 4K


Price: $699
Easily a contender for the most intriguingly designed action camera of the year, Nikon's KeyMission is a fairly world-resistance camera delivering two lenses and two sensors that come together for 360 degree images, the sort that are useful in virtual reality and 360 videos.
It's water-resistant, dust-proof, drop-friendly, and doesn't mind the snow. Now you just have to work out what needs 360 degree video, and if something doesm't need that, there's always standard 4K. You know. "Standard 4K".