It's not only an "Intel-inside" world, and Lenovo's IdeaPad 720S gives us a taste of what AMD can do inside laptops, as well. Thin and light, is the IdeaPad 720S worth the price, or does it need more?
Design
Lenovo is known for thin and black machines in the ThinkPad range, but that's not all it does, and its latest machine, the IdeaPad 720S, proves it. Built in silver and metal, the IdeaPad isn't quite the trim and professional machine you expect out of the Lenovo name, but it's also not half bad, adopting metal and plastic with a fairly thin edge.
There are also USB ports, and you get a fairly generous supply with two Type C and two Type A (the standard port size), though our only quibble with this is why Lenovo didn't put one USB Type C on the right side.

Both Type C connections on the left side can be used to charge the IdeaPad 720S up with, but they're both on the left edge, meaning you can't charge the laptop up from any side, only the left. That issue is one of those things people complain about when cables get in the way, and it's one USB Type C has provided an answer for, something Apple's MacBook Pro deals with thanks to charge-friendly ports on either side.
Unfortunately, it's a design aspect Lenovo's IdeaPad 720S just doesn't fix. At least it's slim, though, so you won't be complaining about size.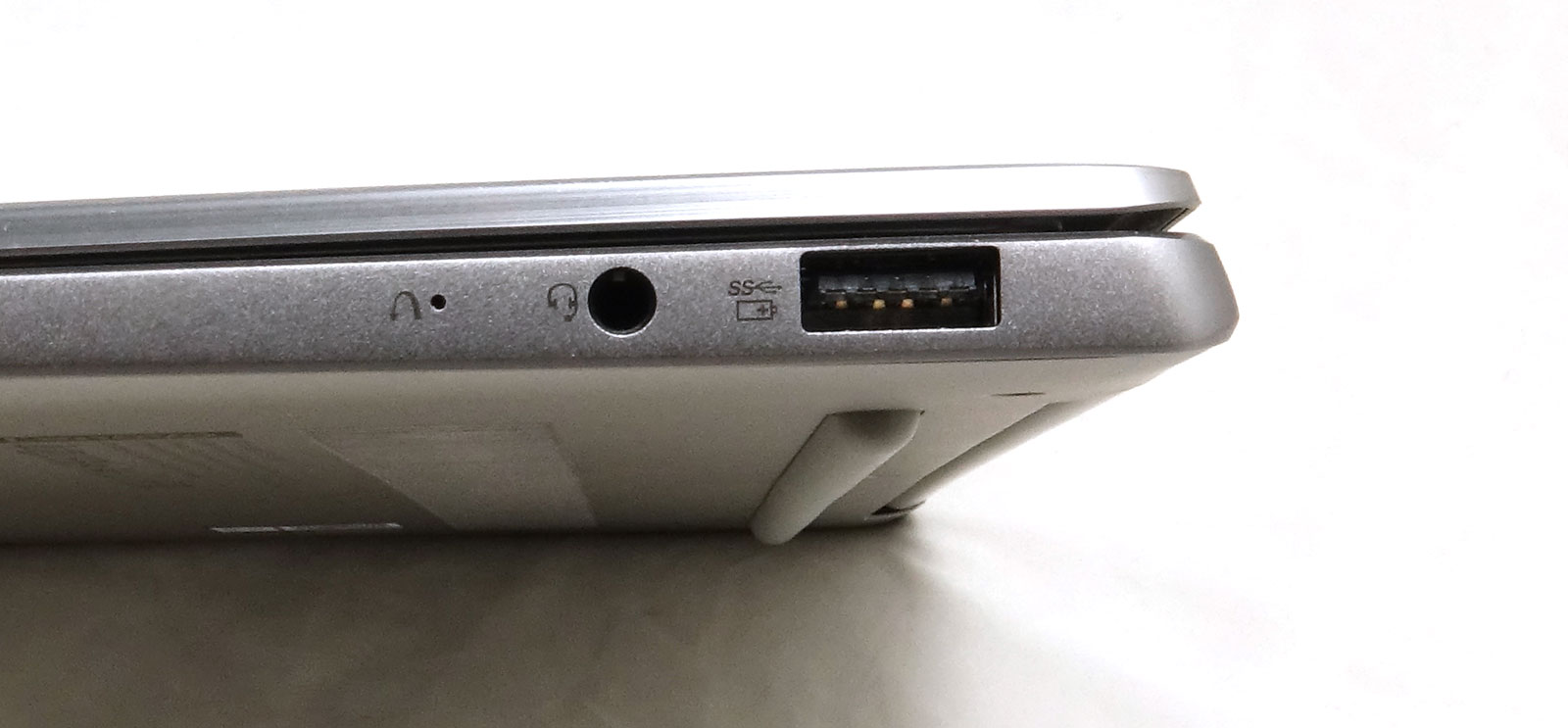 Features
Fortunately, what's under the hood makes up for the minor design complaint, with the thin and light machine providing a fair amount to work with, thanks in part to a slightly different processor than you might find in most laptops.
While Intel is the common chip found inside many a notebook these days, Lenovo isn't leaning on that technology for the IdeaPad 720S. Rather, it's going with Intel's biggest rival: AMD.
You may only know AMD for its discrete and dedicated graphics processors, but it has been working away on regular computer processors, too, and with its recent Ryzen processors, it has something it can take Intel's Core chips on with.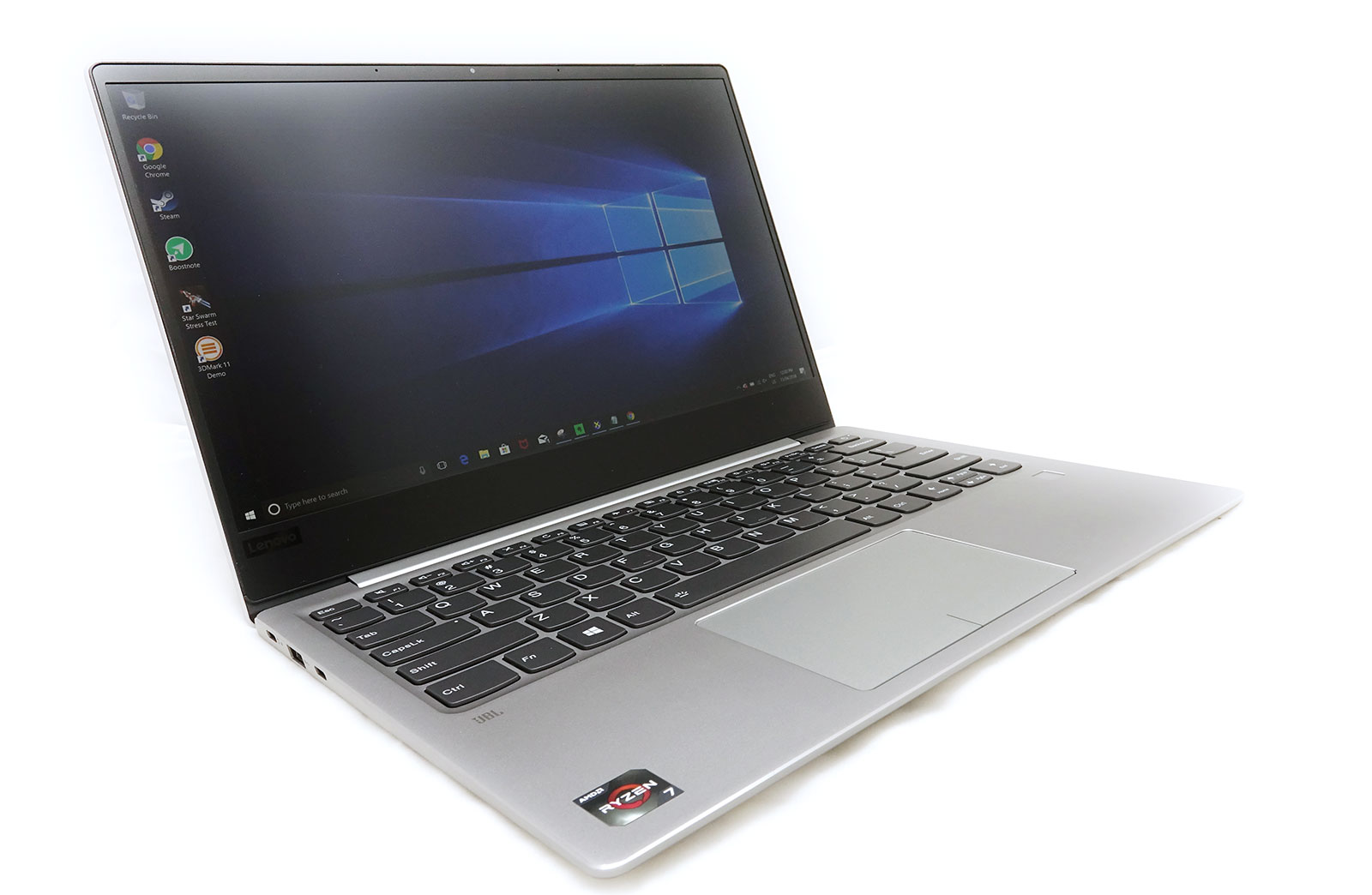 Inside the IdeaPad 720S, Lenovo has provided the AMD Ryzen 7 2700U, a chip that is paired with the Radeon Vega mobile discrete graphics chip, which should offer a little more graphical grunt than your regular included GPU. There's also 8GB RAM on-board here, as well as 256GB solid-state drive.
Connections are fairly generous for a computer made in 2018, with the two aforementioned USB Type A and two USB Type C ports taking up wired alongside a 3.5mm headset jack, while wireless is catered for with 802.11a/b/g/n/ac WiFi and Bluetooth 4.1.
All of this sits under a 13 inch Full HD 1920×1080 screen that is not a touchscreen and is delivered in a matt finish, and while you get a webcam above the frame, you don't get any RealSense camera capture for Windows Hello. That said, the biometric security that is Windows Hello is provided thanks to a fingerprint sensor found underneath the keyboard and to the right of the trackpad.
The rest of the computer is the case, and that's made from aluminium, coming together in a laptop measuring 13.6mm at its thickest, and weighing 1.14 kilograms.
Lenovo's charging block relies on USB Type C, and this can be used with either of the Type C ports found on the Lenovo IdeaPad 720S.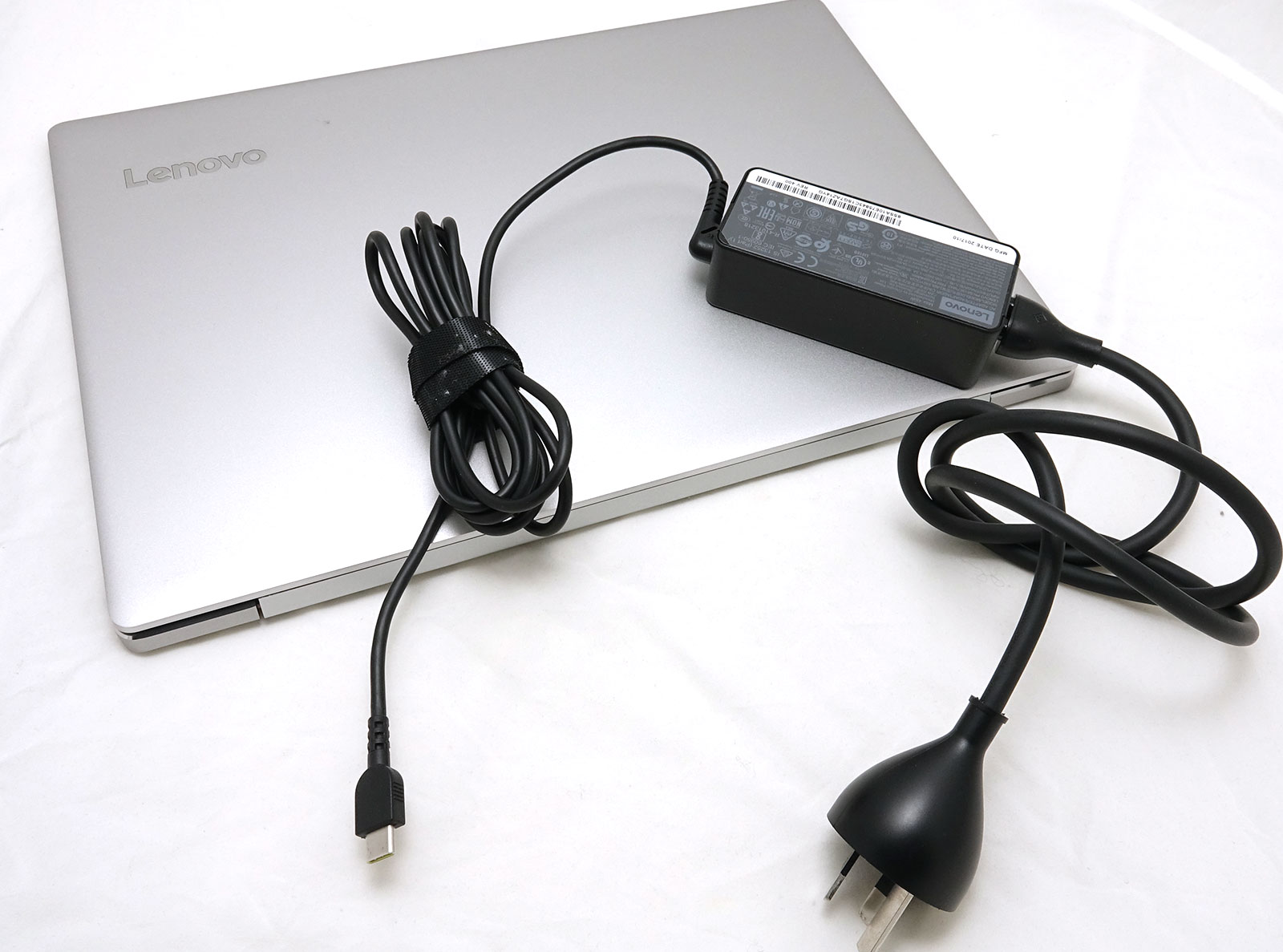 In-use
With the specs out of the way, it's time to check the laptop out, and a laptop is exactly what this is, because while there's a trend to make laptops into tablets with a hybrid design and touchscreen, you only get the laptop here.
No touchscreen and no 360 hinge means this is simply a laptop, albeit one with a hinge that allows the screen to lay completely flat for some reason, possibly durability (because hinges that limit movement can be broken and cause damage to laptops when either pushed against or the laptop is dropped).
However, a laptop only design means you won't be touching the screen to use this computer unless you want smudge marks all over that 13.3 inch Full HD matt screen, and that means usability is easy: use the keyboard and mouse like you normally would.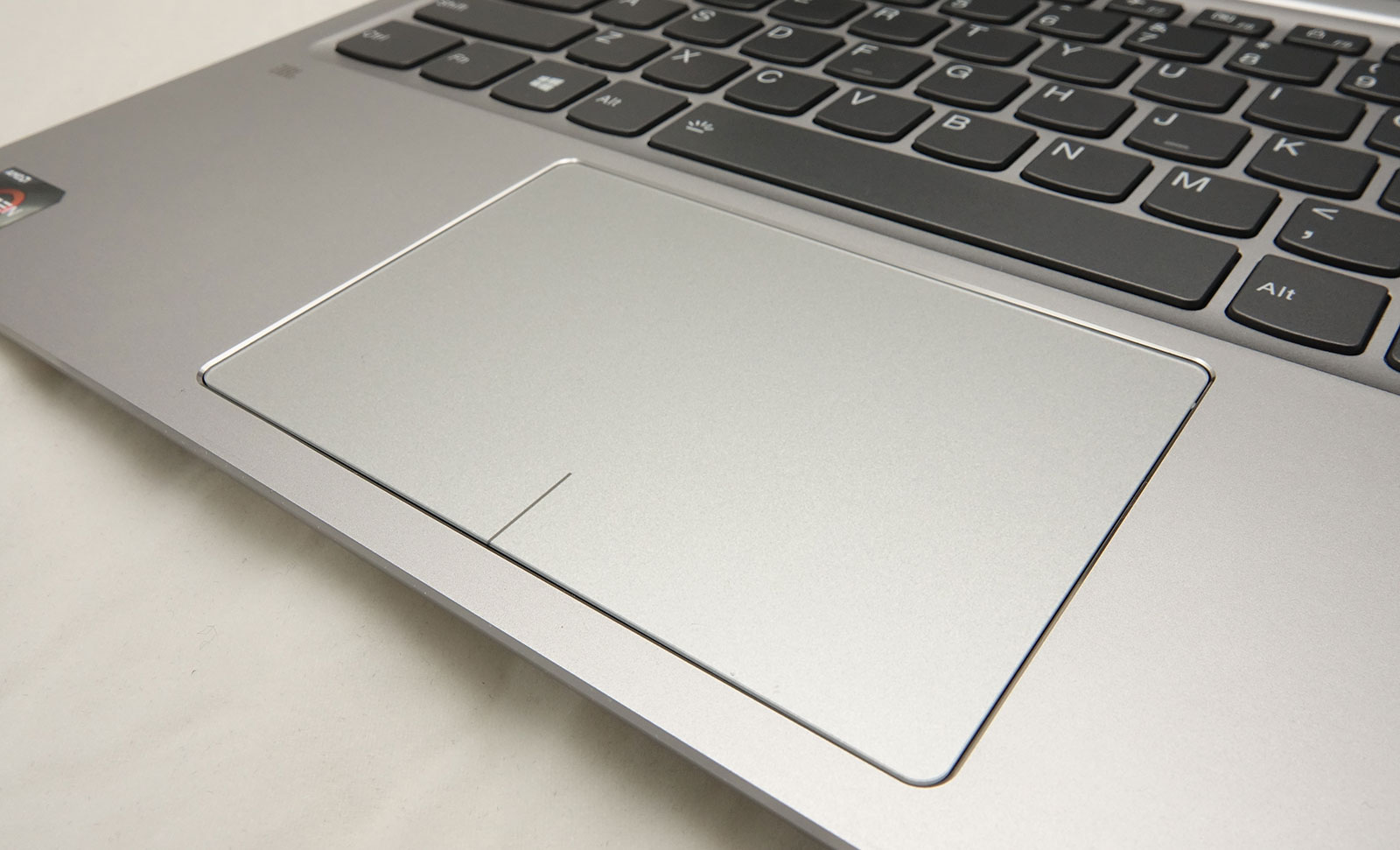 Keyboard and mouse
That keyboard and mouse is supplied by one of the best keyboard and mouse makers in the PC landscape, Lenovo, which inherited its understanding of usability from IBM's ThinkPad range, which Lenovo took over producing.
This means that your keyboard is well spaced and easy to type on, with a decent amount of travel and a comfortable island-key design, even though we wish the power button wasn't part of the keyboard's button layout.
The mouse is also a fairly spacious touchpad, though not as big as say that of Apple's, which are positively humongous.
Performance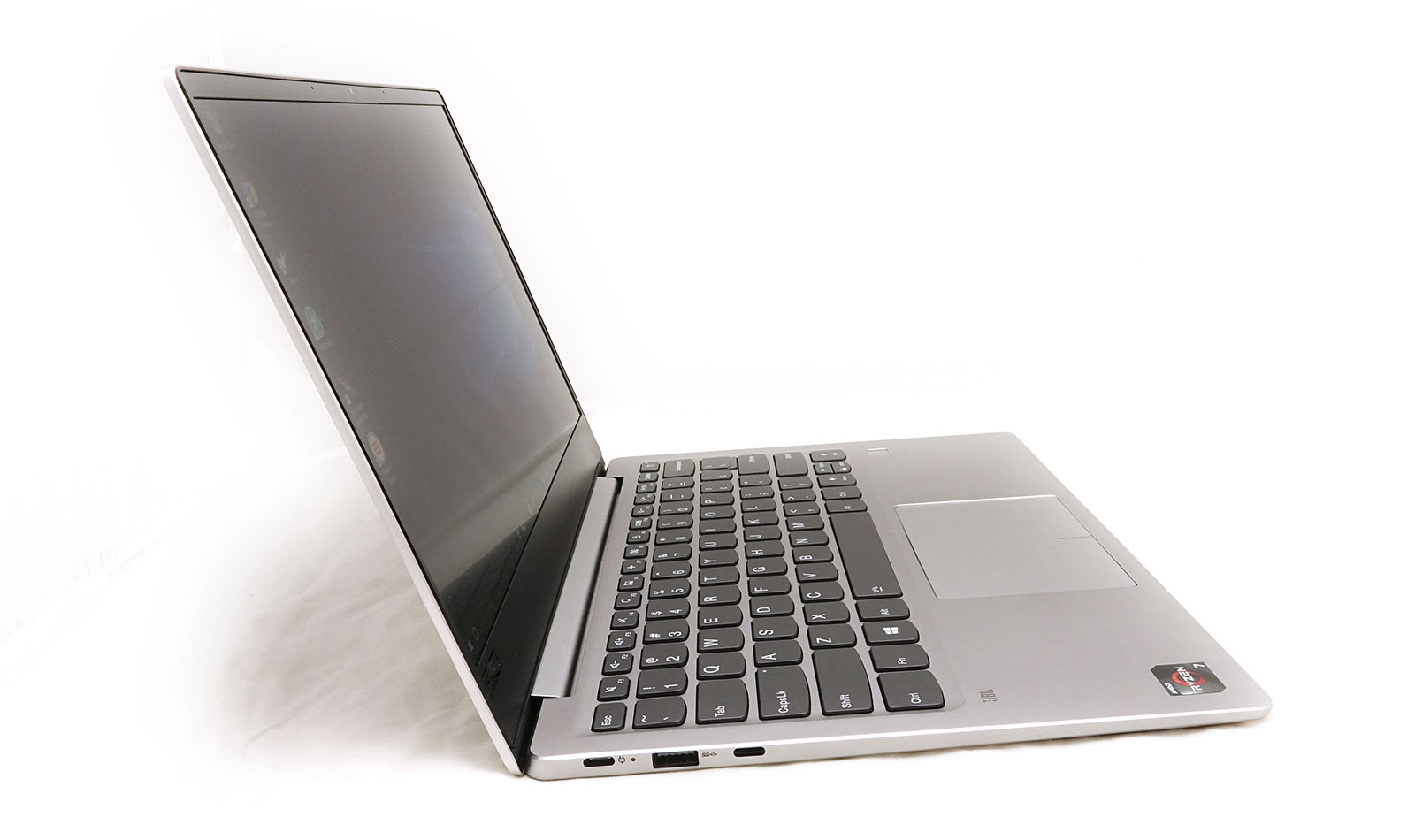 Windows 10 arrives on the IdeaPad 720S out of the box, and it comes with AMD's Ryzen 7 2700U processor, a first for us, as most laptops released in Australia get Intel inside, rather than AMD.
Fortunately, AMD's chip flies for most common activities, and basic use of the IdeaPad 720S coupled with production work, writing, and general day-to-day web activities suit the laptop fine.
However, gaming does not, and while AMD may well be known for its Radeon technology in graphical prowess, you won't find all that much to work with in the Lenovo IdeaPad 720S, something benchmarks practically confirm all too easily.
Sufficed to say performance is good for your general computer usage, but the moment you need to invite the AMD Radeon Vega chipset to do anything, it performs almost exactly the same as the Intel-supplied graphics, which means not very well at all.
Battery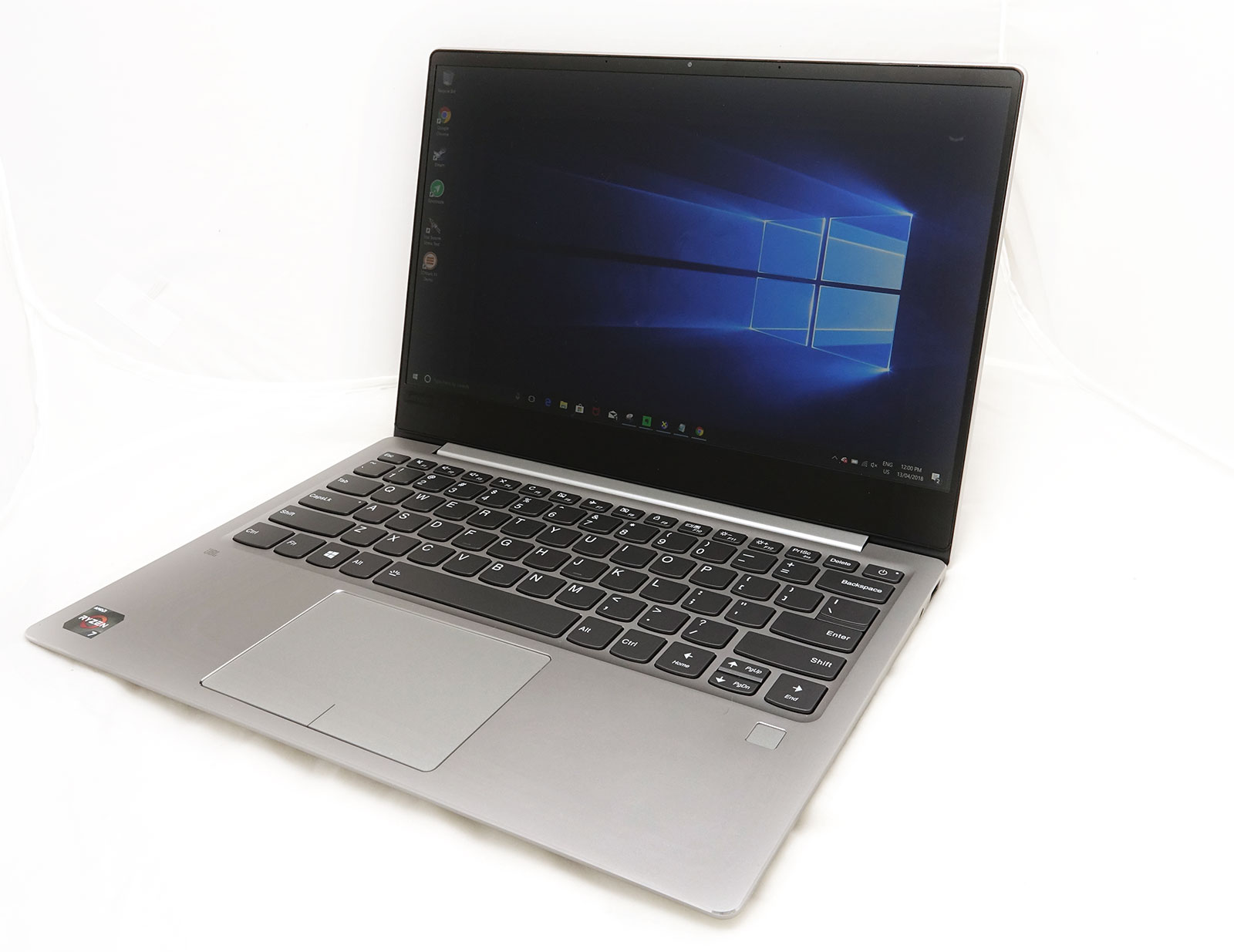 Battery life also can be range from acceptable to a little underwhelming, with the Lenovo IdeaPad 720S revealing around five hours of actual use, with the brightness turned up to around 70 to 80 percent, and web activity being what you use it for, plus writing, emails, and the regular sort of use-case.
However you can see Lenovo's battery offer a little more juice if you pull back your usage and brightness, with around 40 percent while writing on WiFi grabbing closer to eight and nine.
At least charging is easy, with the Lenovo IdeaPad 720S able to be recharged through any of the USB Type C ports on the laptop, all two of them. We wish they were on either side of the laptop, but at least you get a choice.
Value
Though at $1499, we're not sure it's necessarily worth it.
While the AMD hardware inside gives it a little more grunt, this lightweight machine doesn't grab too much more than what other thin and light machines in its class can do.
What needs work?
That means the price is about standard, though we're not sure if that price is necessarily balanced and accounted for across the industry, and that's also because some things are missing, while others need improving.
Take the lack of a touchscreen, which we can forgive because Windows doesn't rely on it much these days, but also the lack of a card reader, which we're much less forgiving about.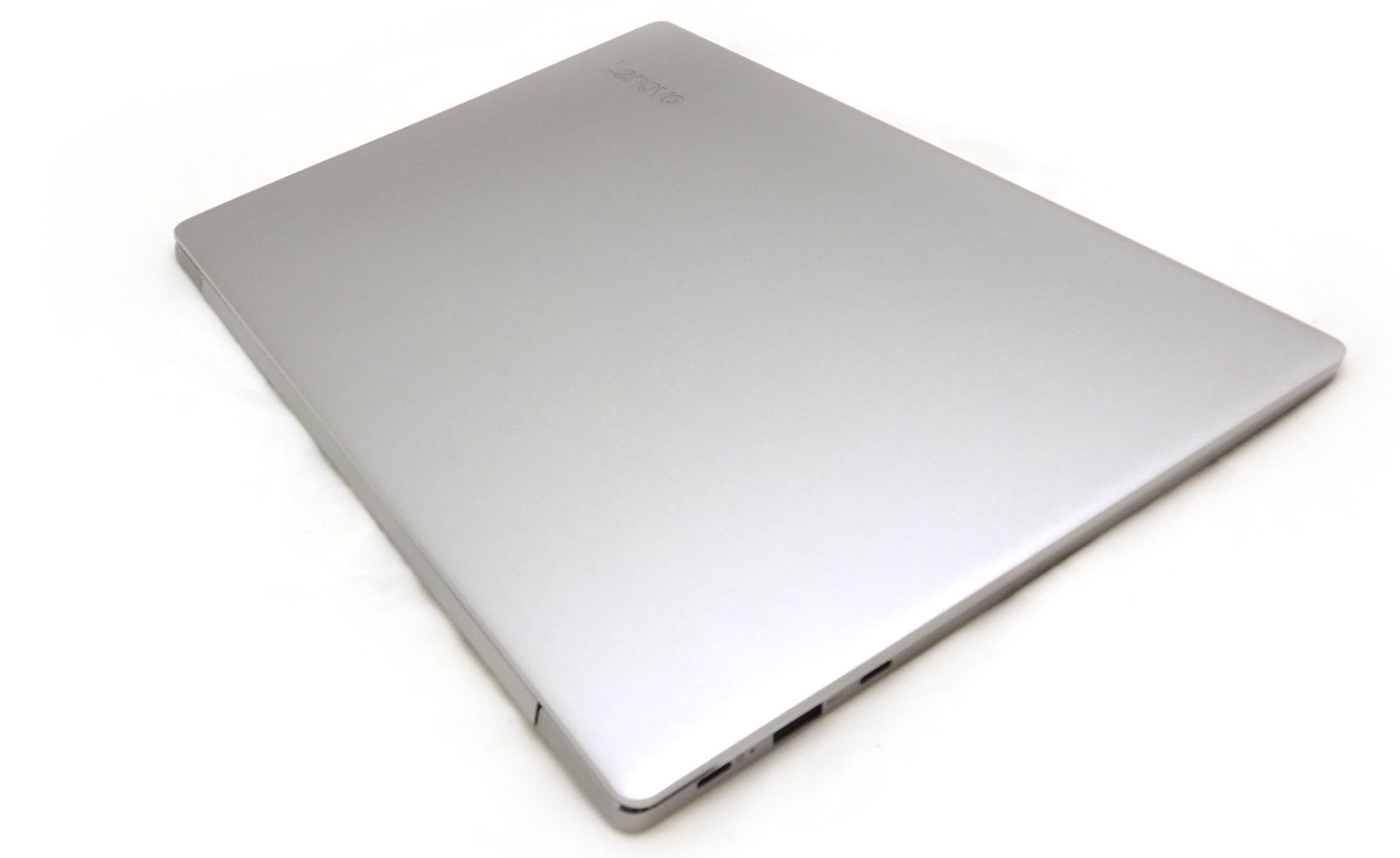 Sorry Lenovo, but memory cards are still a thing, and if one had been included — microSD or standard SD — we'd have been a little kinder, but excluding it is a little strange, especially when almost every laptop provides one.
We're also not sold on the charging brick, because while Lenovo wised up to adopt the universal standard that USB Type C is becoming, it didn't exactly embrace it whole-heartedly.
Rather, you get a charge block and its awkward little cable, which means carrying the charger for what should be a simple charge port is exactly the way it used to be back in the good ol' days, with a slightly more cumbersome brick than you might want.
That's the thing about USB Type C: on the one hand, it's great that our USB connectors have become the way we charge our laptops, but on the other, it should make the plug packs smaller and easier to carry, not just as awkward and unwieldy.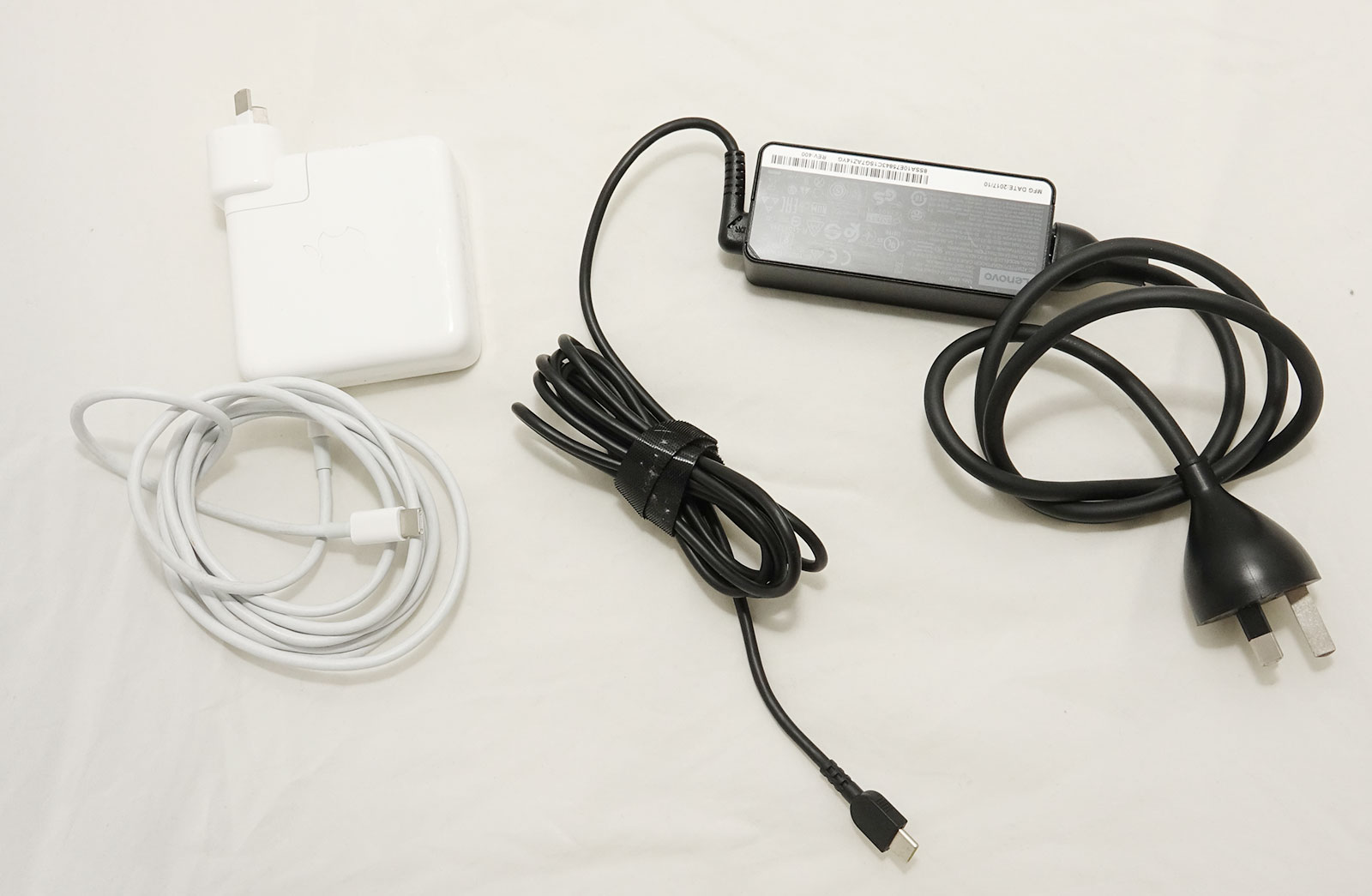 Final thoughts (TLDR)
We're always curious about new computers, and with Lenovo's latest, that curiosity has led to something a little different: a laptop with AMD inside.
This might not mean much to you, but with Intel inside of practically every laptop, a portable powered by AMD's latest and greatest is unusual, and has the power to change minds. AMD has been trucking along in the graphics space for so long that we know just how well it has gone from its inclusion in both of the major video games consoles — both Xbox One and PlayStation 4 — not to mention the excellence it exudes in the PC gaming space. But as a processing system, that we've not seen for a while, not since the old AMD chips graced our desktops.
That doesn't mean AMD hasn't been found in the laptop space (it has), but rather that it was generally not in the performance space, shifting to the budget and value part of the market.
Now we have something that fits the bill, delivering performance and potentially more value, so does it succeed?
Kind of.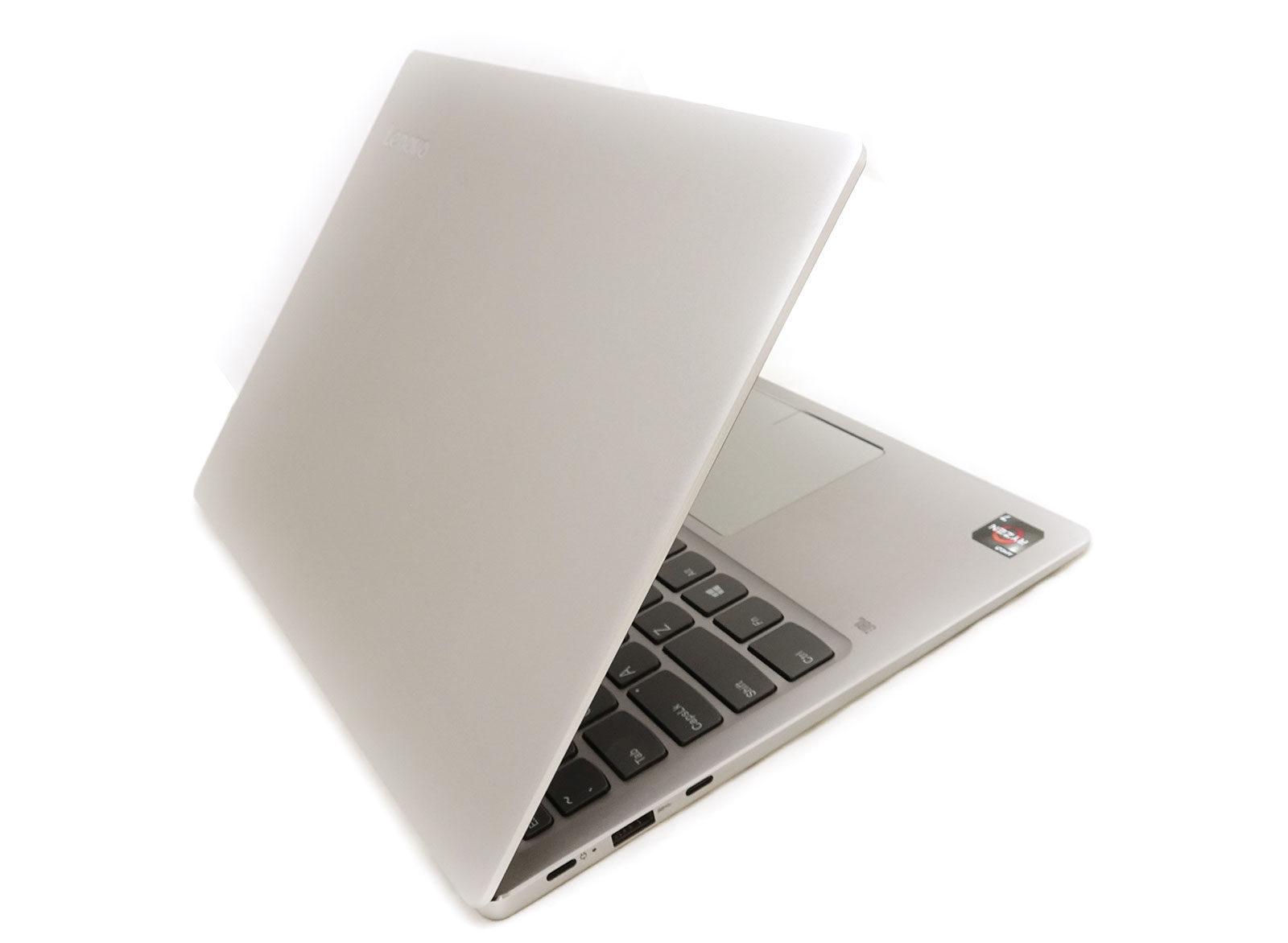 There's little doubt that the AMD-powered Lenovo IdeaPad 720S can hold its own as a computer, and for around $1500, you're getting a decent little box, though we think the weak points might come from Lenovo, rather than AMD: no touchscreen, no card reader, and a battery that might just need a little more oomph than what you get.
Forgiving those issues, the Lenovo IdeaPad 720S is a slim and sexy little solid machine, and for the price, you're basically getting a slightly more resilient machine modelled in the style of a MacBook Air.
If that's what you're after, you'll find it here, though given the price, you also might want to look around and see if anything else suits.
The good
Includes a fingerprint sensor for Windows Hello secure login
Lightweight system
Decent keyboard
The not-so-good
No touchscreen
No card reader
AMD graphics chip isn't necessarily worth a lot more than Intel's graphics technology
Type C ports only on one side of the laptop, meaning only one side recharges the IdeaPad 720S
Charging brick is more cumbersome than it needs to be