Microsoft made two announcements this week aimed to shake up laptops for students around the world. If you haven't heard the news, Pickr's European Correspondent dives into whether Windows 10 S and the new Surface Laptop are good for you.
At Microsoft's big education event for the year in New York, we've been shown two big new launches for hardware and software. The former king of PCs is aiming to claw back the reported 50 percent education market share lost to the likes of Chromebooks and Macs in the US, and that's a big deal, with Microsoft far from enthused.
How is Microsoft planning to pull this off? With a bit of a cunning plan, gunning for college and University students with a mid-range new twist on their complete offering, from Windows to laptops.
The first big news is that there's a new flavour of Windows 10, called Windows 10 S.
In short, it's very much like Windows 10 as you know it but it will only support apps downloaded from the Windows Store. An upgrade to Windows 10 Pro is possible but will be an extra charge: around US$50 so perhaps AU$100 or so here.
One big useful caveat we didn't initially report on, though is worth noting: Microsoft will offer a a free upgrade until the end of the year.
And there's also one important and massive consequence of that app store limitation Microsoft is imposing with Windows 10 S: you won't be able to run the Google Chrome web browser.
If that seems like a solid way to keep people locked into using Microsoft's replacement to Internet Explorer and not the highly popular Google Chrome, you're not wrong. Microsoft Edge is decent, but if you're baked into Google's ecosystem in any way, it's a problem.
There are likely to be plenty of other limitations, too, and like so many people, I just don't use the Windows Store enough to know what's there and what's not. Does anyone, really?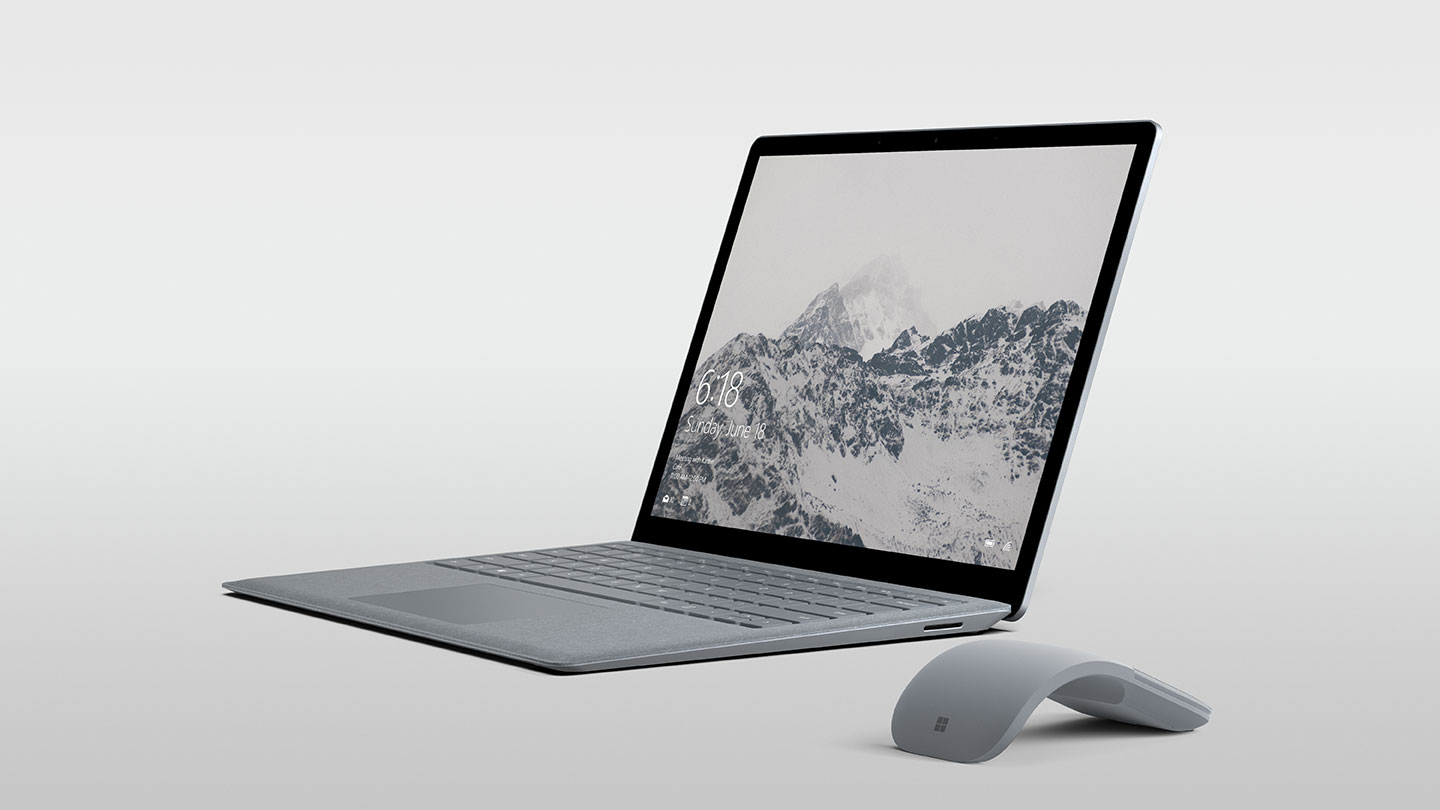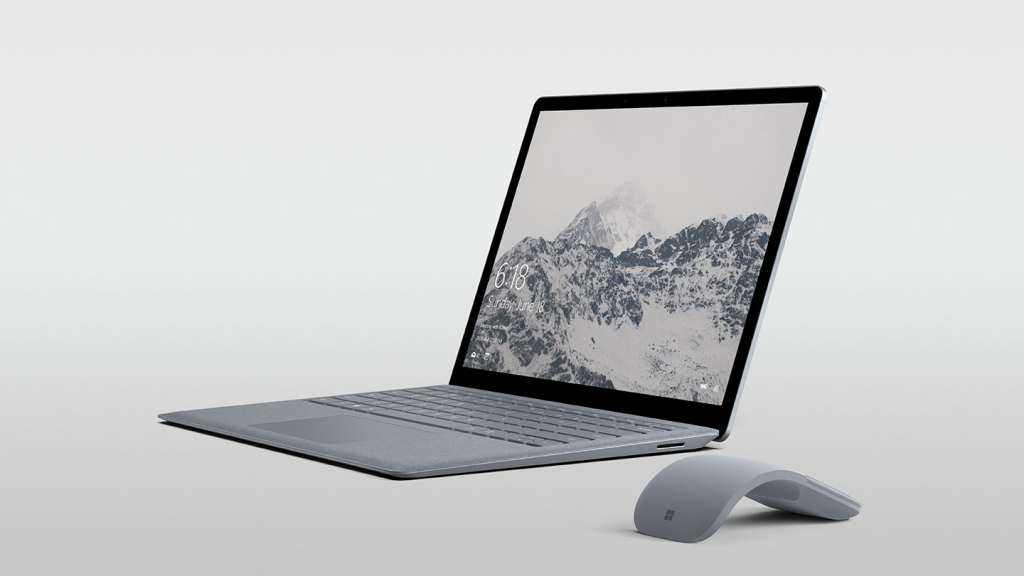 The second part of the day's reveals is the Microsoft Surface Laptop, the first real clamshell-style laptop from a company that has resisted making this regular laptop style for years to avoid hurting all the other laptop makers, to OEMs of the world.
It launched with a gorgeous video that is close to being on par with Apple's launch videos and takes every cue from the company possible, accompanied by a slow cover of a Grease classic. It worked.
Squarely aimed at University students by beating Chromebooks with power and versatility, the Surface Laptop — yep, that's what it's called — is taking on the Apple MacBook Air, a machine that Apple appears to have left to wither away, yet still sells with only modest updates.
Nearly everyone who starts University gets some kind of laptop, and everyone wants something that will last, take notes in lectures, and crunch numbers. So where does the Surface Laptop fit, and what will you get for the $1499 AU price Microsoft will be offering it at?
On the outside, this is an attractive touchscreen laptop with solid hardware and engineering. Microsoft is claiming it will have the latest Intel processors, an active cooling system, a 3:2 aspect ratio to make a 13 inch screen look more like a 14 inch one, and a 14.5 hour battery life, which is a very impressive monster if true, even though it's worth noting that Windows 10 S — yep, that slightly handicapped version of Windows we mentioned earlier — will appear on the Surface Laptop.
But at least it will be relatively thin and light, comfortable on the way to class with a weight of only 1.25kg.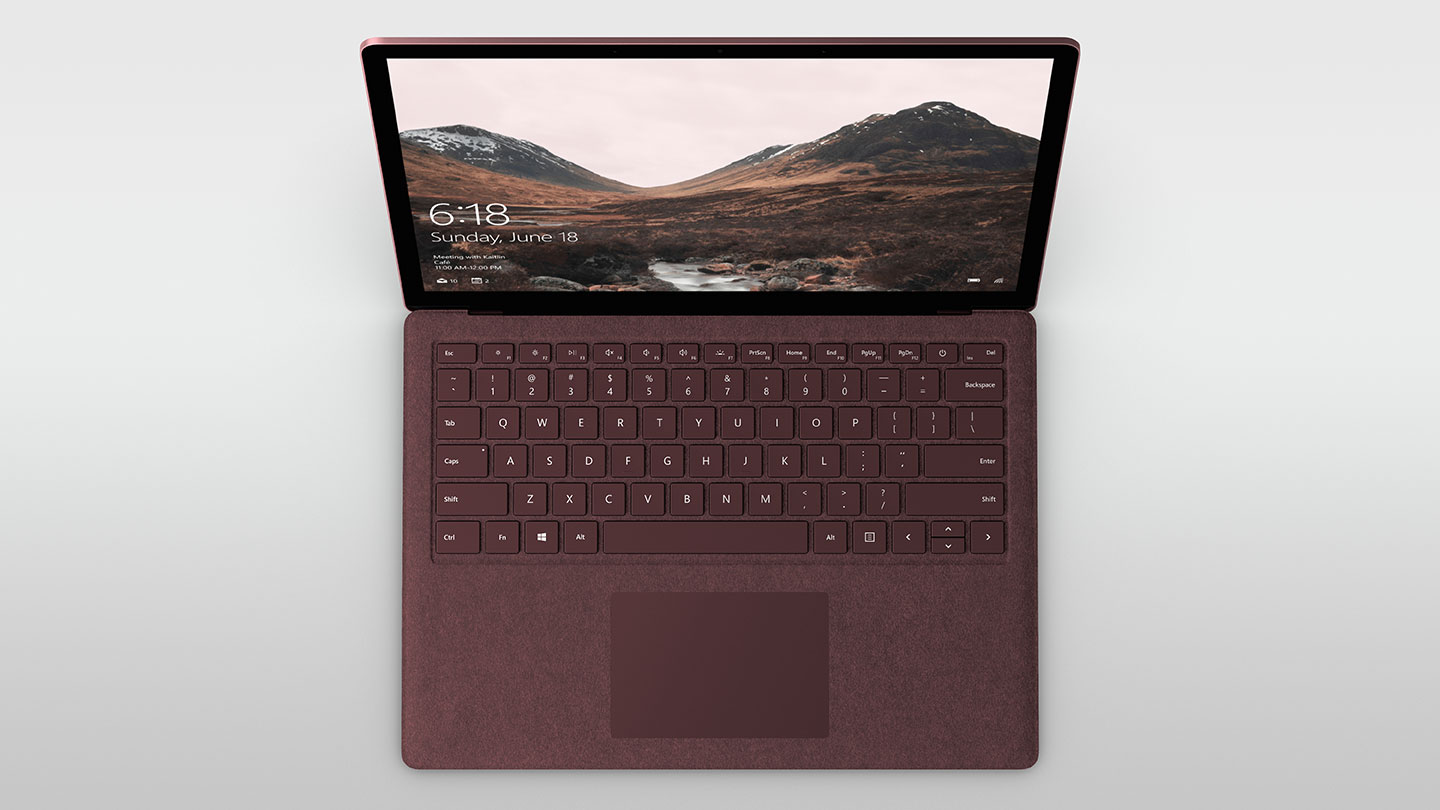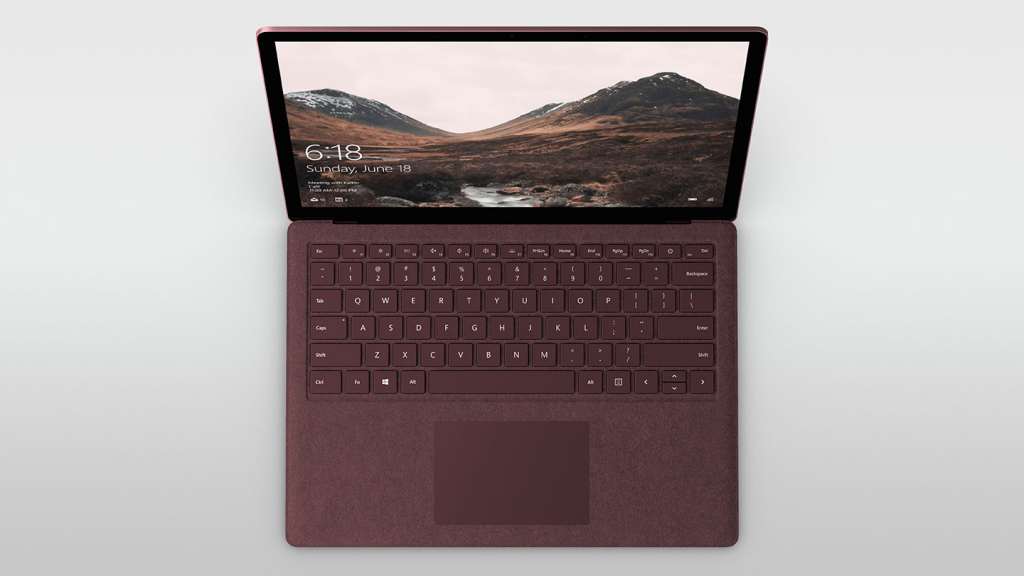 It will even have colours, honing in on Apple's colourful MacBook and MacBook Pro range with four colours of its own, a metal build, and something interesting: a fuzzy Alcantara-topped keyboard.
And it's definitely pretty, but under the hood though, things look less good.
What will cost a good grand in the US and one dollar shy of $1500 locally gets you just a mere Intel Core i5 processor, 4GB of RAM, 128GB SSD storage and a limited operating system. Ouch on the RAM and storage.
The higher spec models look more capable, but at the top end also cost twice as much. And while it's more powerful than the MacBook Air, that is essentially the minimum benchmark, and there's no dedicated GPU either. Too bad if you're a university major studying games development, 3D animation, or doing anything associated with graphics that Intel's Iris on-board graphics can't handle.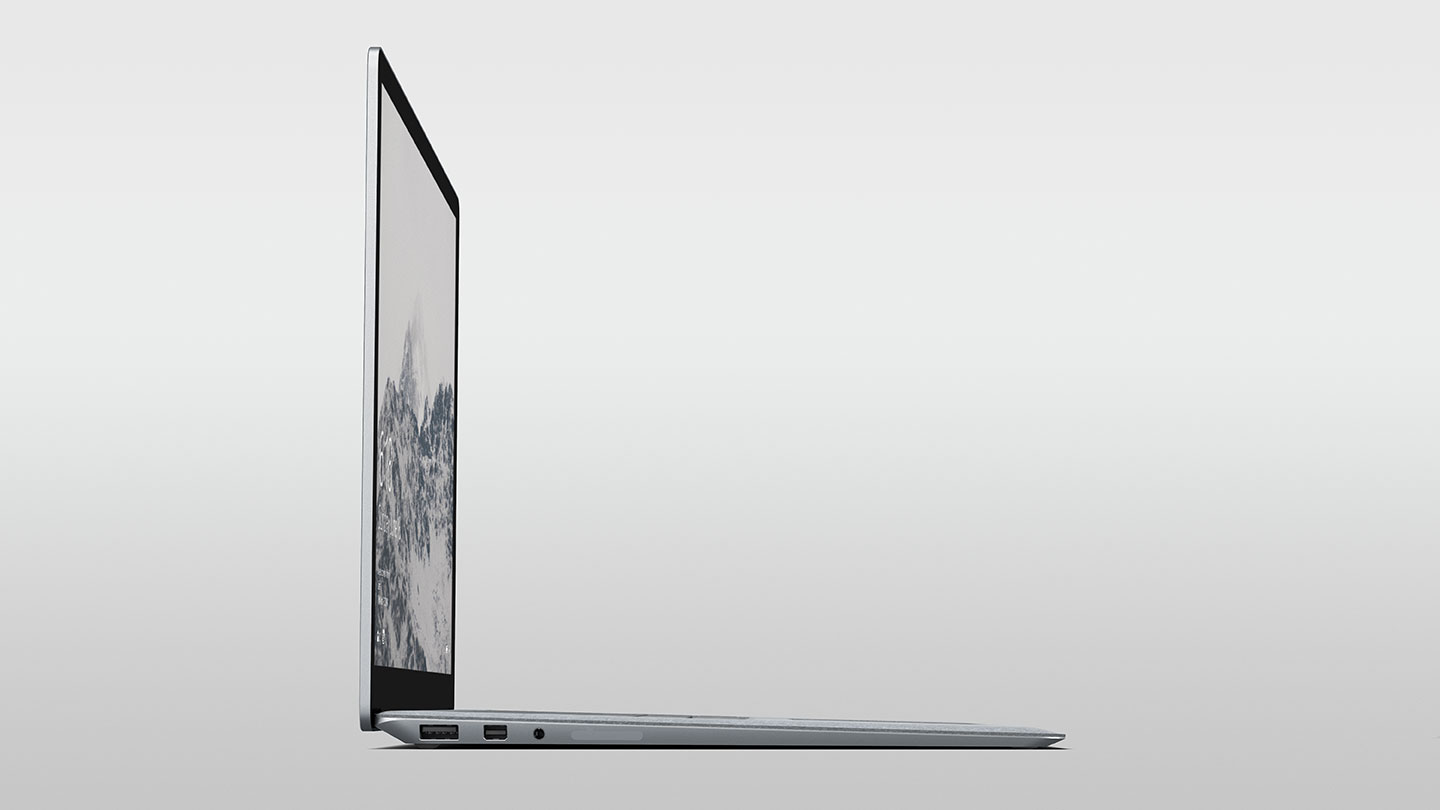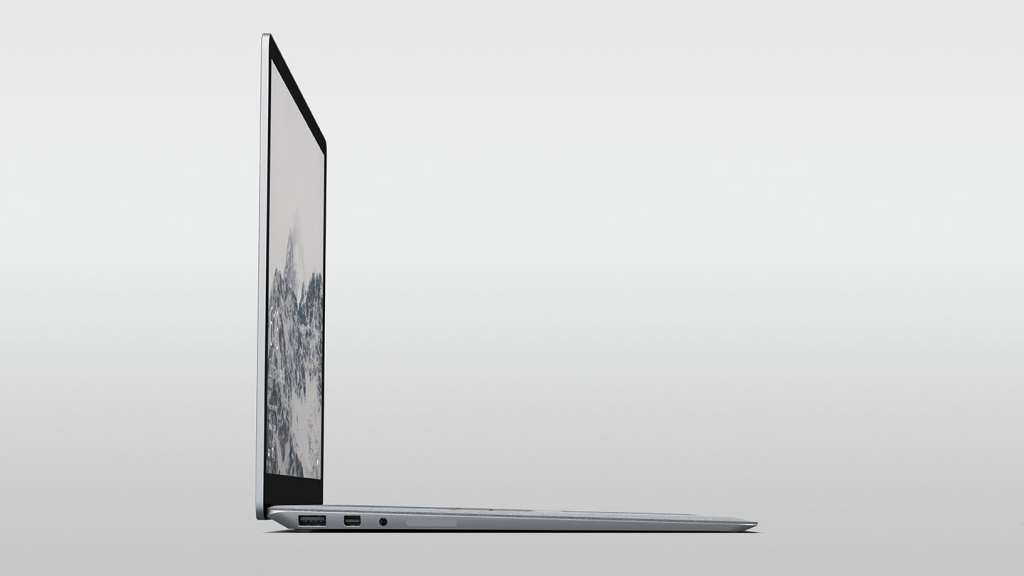 It can't have everything, of course, but it's priced just into the premium laptop field, and even vying with its own Surface Pro 4 range, and that means it may fall short.
The killer is the RAM, the memory that makes Windows run efficiently. At the moment, 8GB is seen as necessary, let alone in a year or three, which is what you want out of your purchase. Not 4GB, as seen in the base model of this $1499 laptop.
Unless Microsoft has managed to make Windows 10 S into some magical unicorn of an operating system, there will likely be problems with how much the computer can do, causing problems for anyone who buys, and then there's the other issue: what if you decide to upgrade your 4GB Windows 10 S-equipped Surface Laptop to the full version of Windows?
Further, not including a USB-C port in 2017 is a truly strange choice, with the present and future of connectivity baked out. Just look at what most of the new phones are coming with, and many of the new laptops. Hey, it's even the area that Mac and PC laptops tend to agree on.
Instead, you get just one standard USB-A port and the Mini DisplayPort (video out to another monitor), while Microsoft's magnetic Surface port used only for charging takes up the bulk of the side area for ports. And while we're in a world where things to plug in over USB generally mean a thumbdrive or other external drive, one port of connectivity — any connectivity — hardly seems enough.
In fact, if Microsoft had made it one standard USB-A port and one USB-C port, it could have tackled both video out and data from the one inclusion, forgoing the need for the Mini DisplayPort option that even Apple has moved on from. Hmm.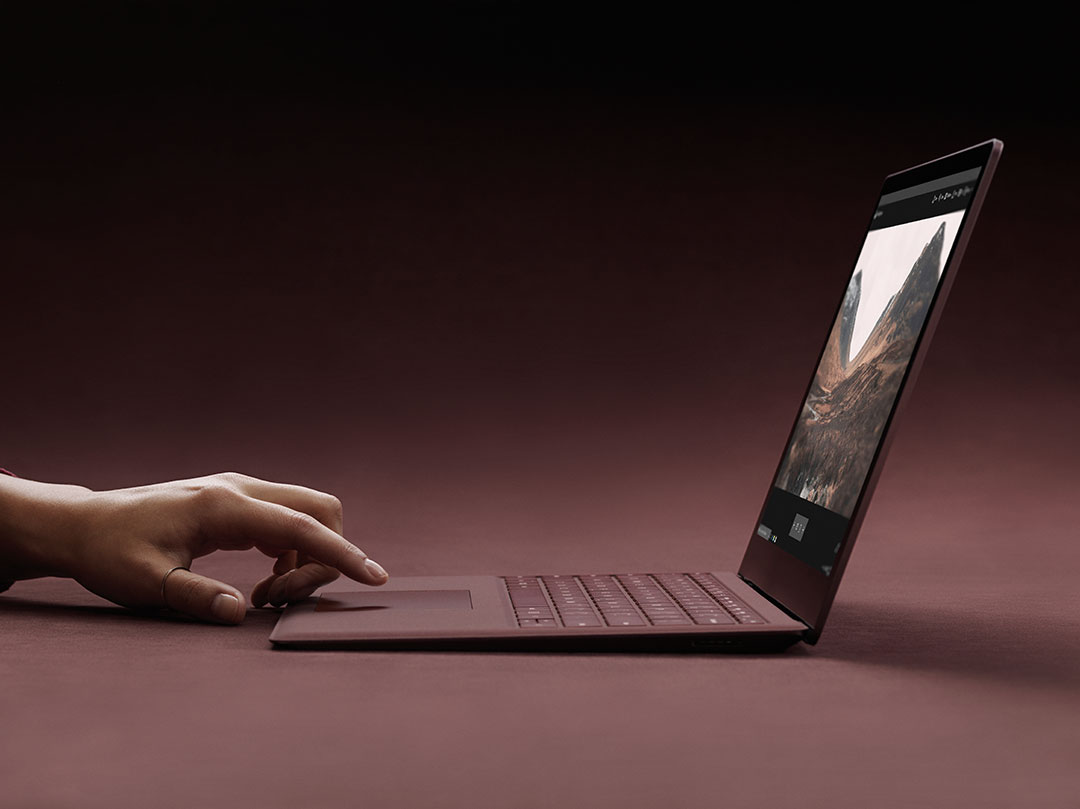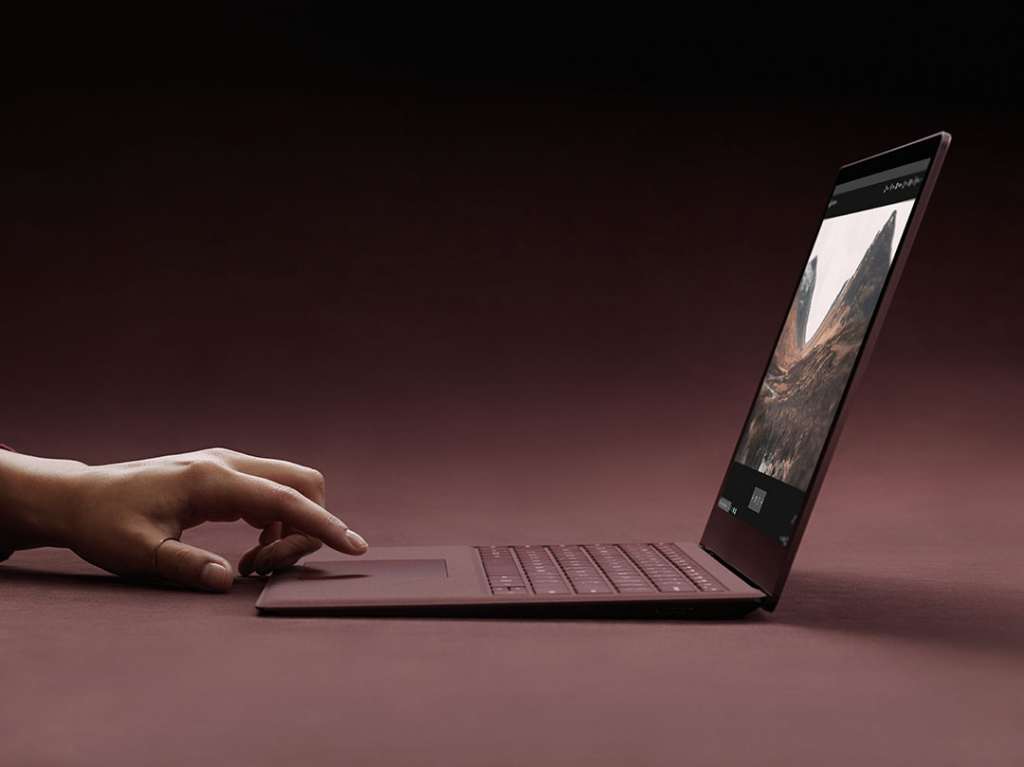 You will get a touchscreen in the Surface Laptop, but crucially the screen doesn't fold back all the way, not like with other devices in the Surface range, with the Surface Pro laptop a full slate that can lay down and the Surface Book detachable from its base.
Not so here, which will make annotating with a pen — as was demonstrated during the launch — pretty hopeless, as the screen flaps around gently. Other Surface models can do this and do it well.
The fabric keyboard is an interesting choice, likely a premium feel and a nice idea, but the risk of it being stained or gradually fading would seem very real. Imagine the soup stains, too, especially with students eating drippy ramen in close range.
Of course, this is all an early preview reaction to what we're seeing rather than a review of what we've had in our hands, and we'll be sure to give you that when it arrives, and when Microsoft gives the Pickr team hands on with the machine and Windows 10 S.
But in an era where Dell is doing world class things with its XPS 13 and 15 range, Microsoft's nice idea that looks relatively well executed could have a few hitches.