Not sure if you want to capture a great moment up close for an intimate moment or far away to get the whole thing? Why not do both.
Smartphone cameras have certainly become more capable in the past few years, and not just for taking pictures. They're also improving on the video side of things, so much that you can capture video as high as 4K Ultra HD without too many problems, and in relatively high quality.
It won't always hold a candle to what a proper camera can do, but if you're looking to capture a moment quickly and easily on video, it's hard to beat the phone video camera.
And now, depending on the phone in question, you just might be able to capture both the whole scene and the close-up picture.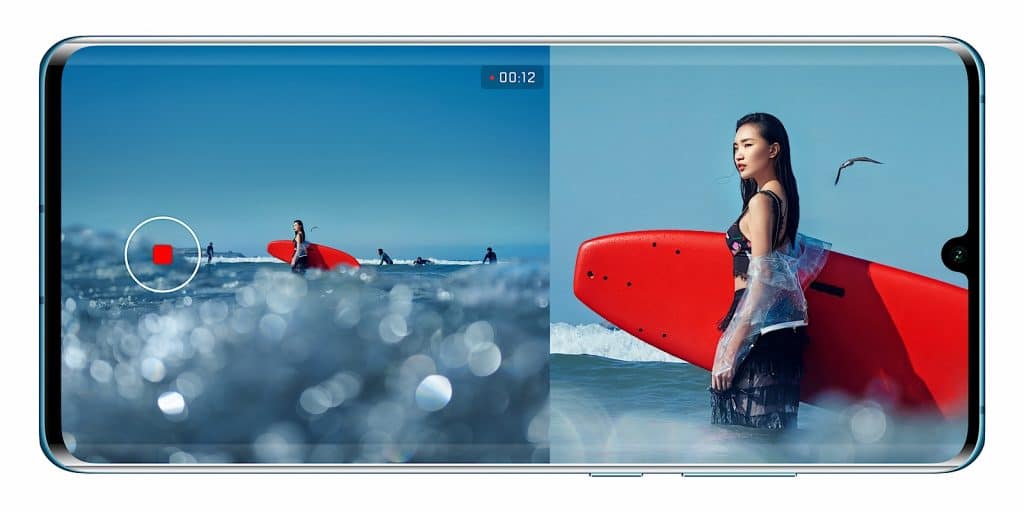 That's an idea Huawei has been playing with, developing what it calls "dual view", a camera mode that will fire up both the wide angle and a closer image side by side to capture from two cameras at once.
Effectively, it's two views at once, and something you can use to zoom in with, at least on one of the sides. While one view will always zoom, the other will provide the image from afar, giving both far and wide in video at the same time.
It's a feature that works on both the Huawei P30 Pro and its smaller P30 sibling, though the zoom levels may be a little different between them given the differences in the cameras.
"This new camera mode can play a part in all of our lives – from travellers not wanting to miss a moment, to parents watching their kids play sport as they record what's happening on the field while also zooming in on their child," said Huawei Australia's Larking Huang.
"We are excited to bring this new feature to market and we know Aussies will love it," he said.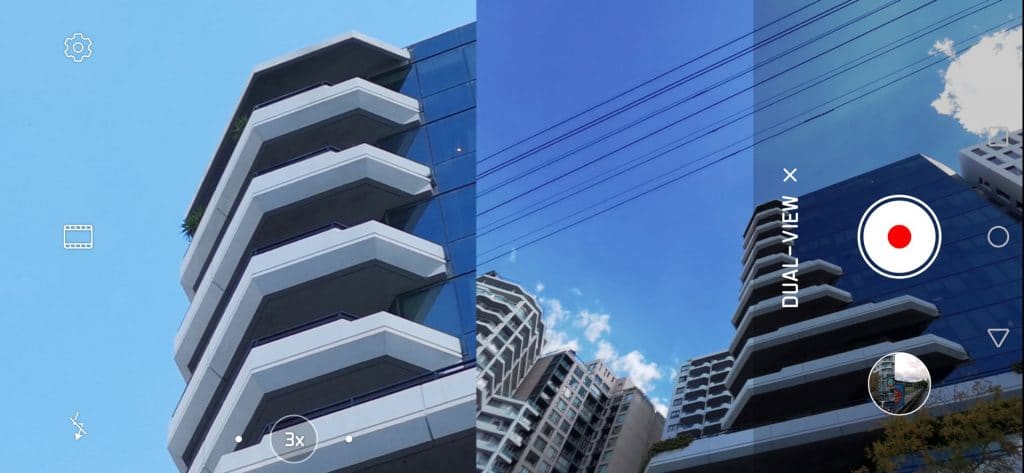 Testing it on a Huawei P30 Pro, it's a cute little addition that could find some uses, particularly in activities like sports that could provide both an overall view of what's going on while getting closer to the action.
Our tests of the dual view camera mode did come with the odd hiccup, however, because while it would automatically focus, the touch-to-focus technology commonly relied on with smartphone video cameras doesn't work, which means you might not always get the shot you're after.
Testing it across both the standard P30 we've been reviewing and that P30 Pro, it appears to be pretty consistent that touch focus technology isn't working in this mode, though we're checking with Huawei to find out whether it's supposed to be active, and may just be applied later on.
According to Huawei, the patch should be rolled out by May 15, with owners of the phone who acquired it from a telco getting the update this week.