Dyson's take on the desk lamp has evolved once more, as the Csys grows up and adjusts to the time of day in Lightcycle.
Dyson is known for quite a few things you can find today.
The company (and James, the guy who founded it) made a name for itself by reinventing the vacuum cleaner, and it has also brought its inventive processes to other technologies, as well.
The desk fan has been changed by Air Multiplier technology, removing the fan blades and making a fan and heater safer for roaming hands, while the hand dryer in public bathrooms has changed thanks to the same technology.
Air Multiplier technology has also changed the hair dryer and curling iron, and we know Dyson is dabbling in automotive technologies, as well.
So what else does Dyson do?
Light.
Specifically, Dyson makes a type of lamp, releasing a light designed to ensure light quality using a cooling method that keeps the bright and hot light cool without wasting energy thanks to a single drop of water.
Back when it was released a few years ago, the Dyson Csys arrived in a floorstanding lamp and a desk lamp, providing a very bright light designed to deliver all the brightness you might need for writing, reading, or working.
But times have changed, and in that time, we've learned lighting can actually change over the course of the day.
Smart lights can shift their colour temperature to match the times of the day, helping your eyes to adjust, and so now Dyson is re-working the Csys to account for this.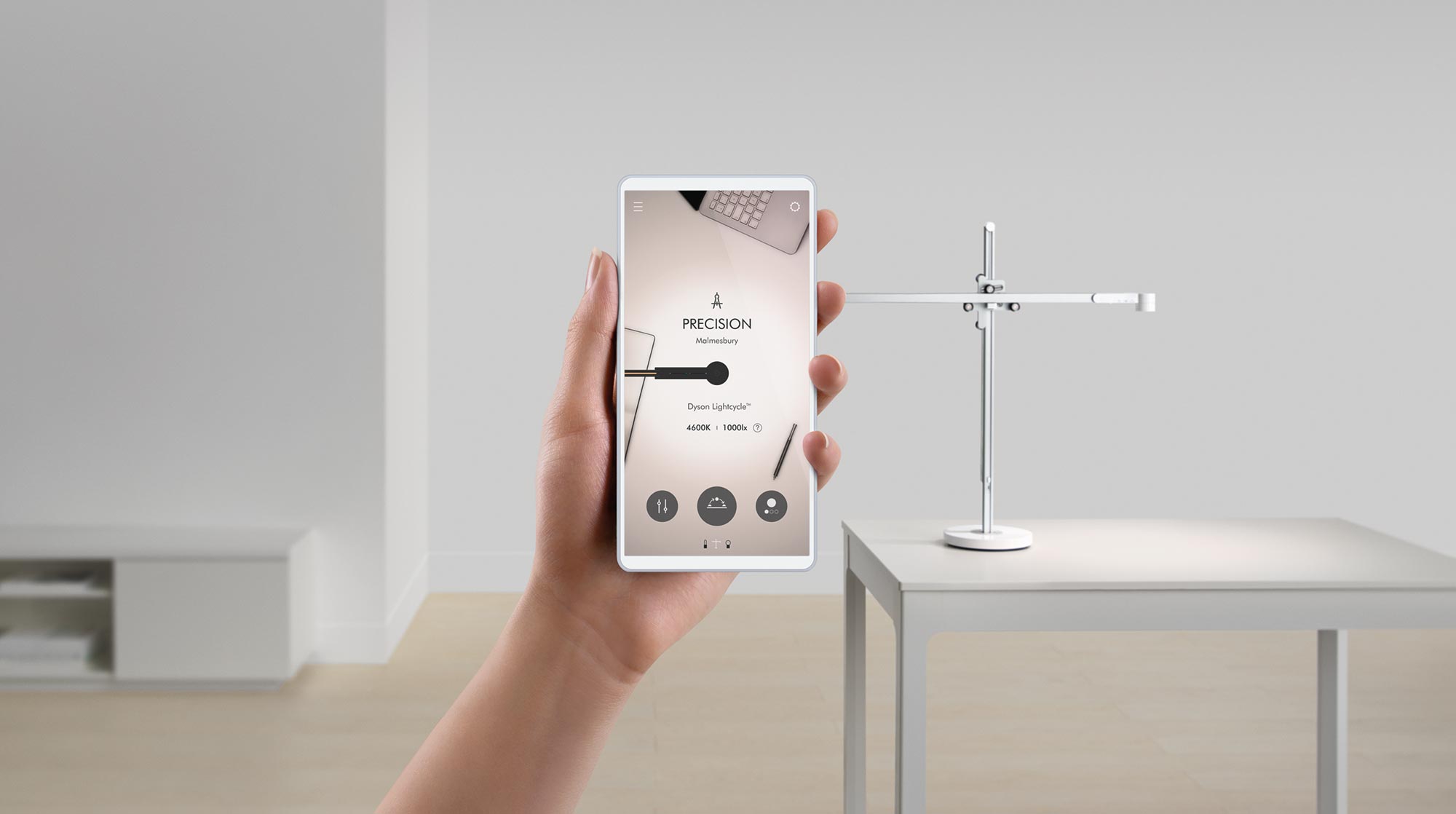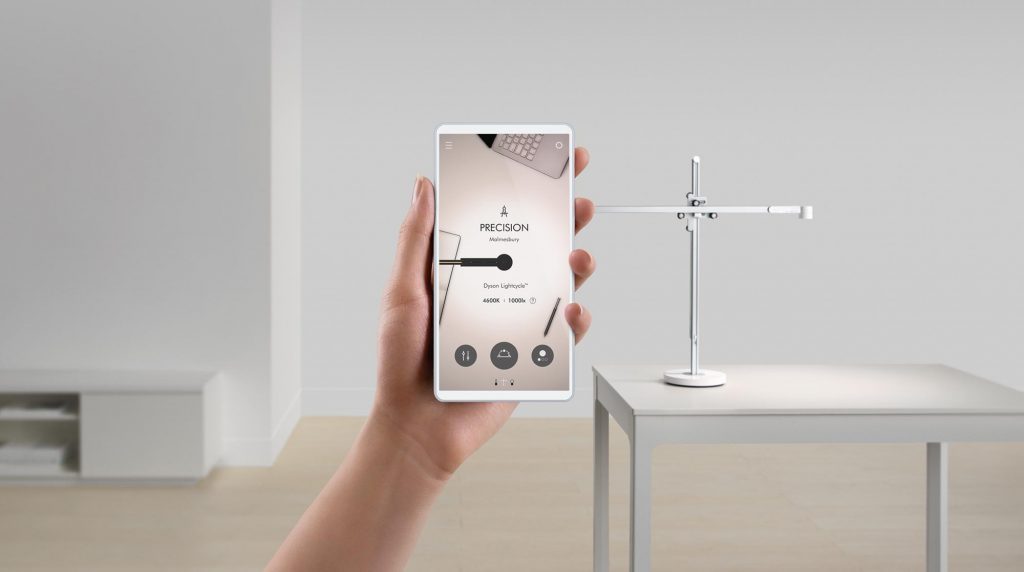 The result is the Dyson Lightcycle, an improved take on the Csys lamp that has nothing to do with a Tron lightcycle, and instead provides a lamp that can change the colour temperature of light to account for different times of the day.
That means instead of just getting warm colour throughout the day, the Dyson Lightcycle will use some smarts to change the colour of the light to match temperature and brightness closer to what daylight is for you, pulling back on the amount of blue in the light as you start to head to bed.


Helping make this happen is a processor and some algorithms, as well as three warm LEDs and three cool LEDs, designed to simulate daylight colour temperatures.
Dyson has kept its water-cooling system from the Csys used here, something the company says should guarantee lighting quality for up to 60 years, and there's also an app connection in Dyson Link, allowing you to adjust the light for different modes, such as "study", "relax", and "sleep", alternating the colour temperature and using an infrared movement sensor to control when the light switches on and off.
While the design hasn't changed much from the Dyson Csys, there is a USB-C port on-board for charging devices while you're next to the Dyson Lightcycle lamp, making it more of a one-stop shop in your home.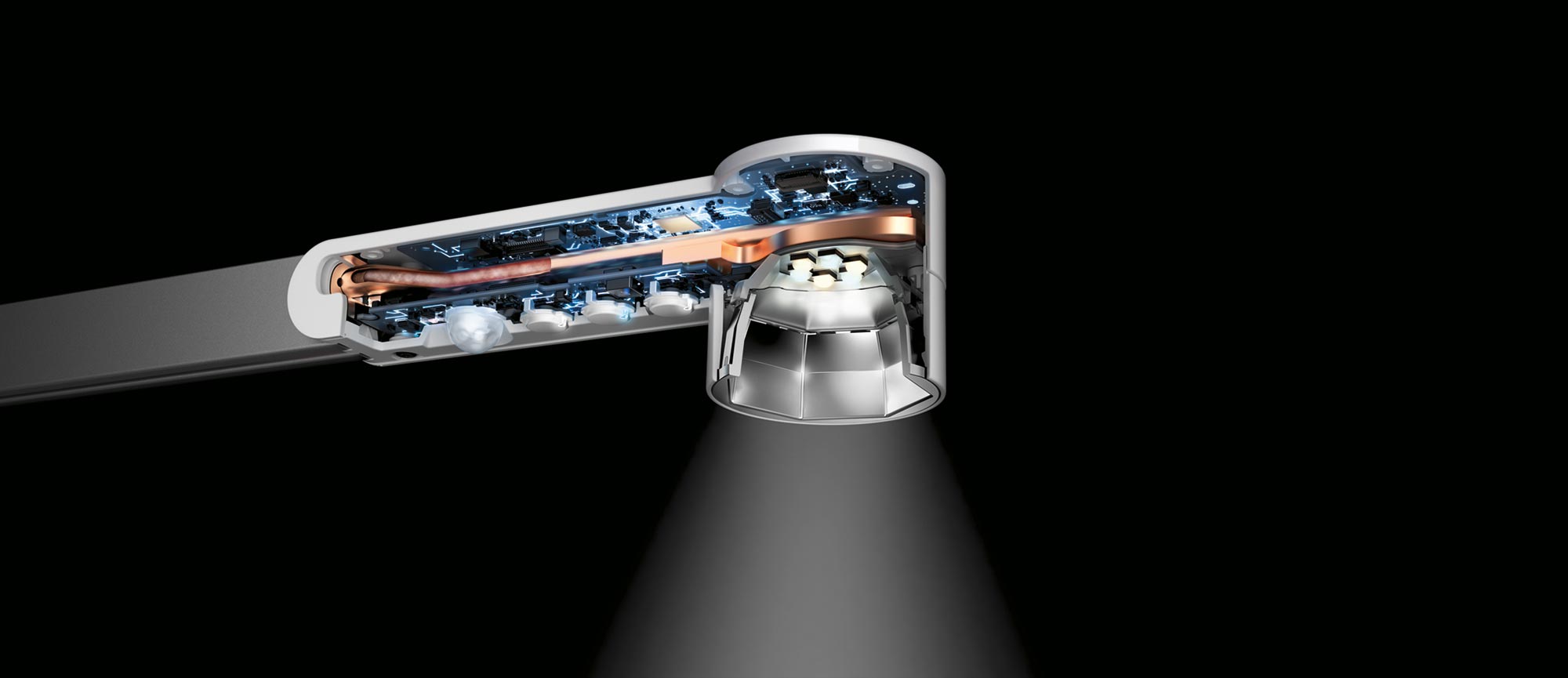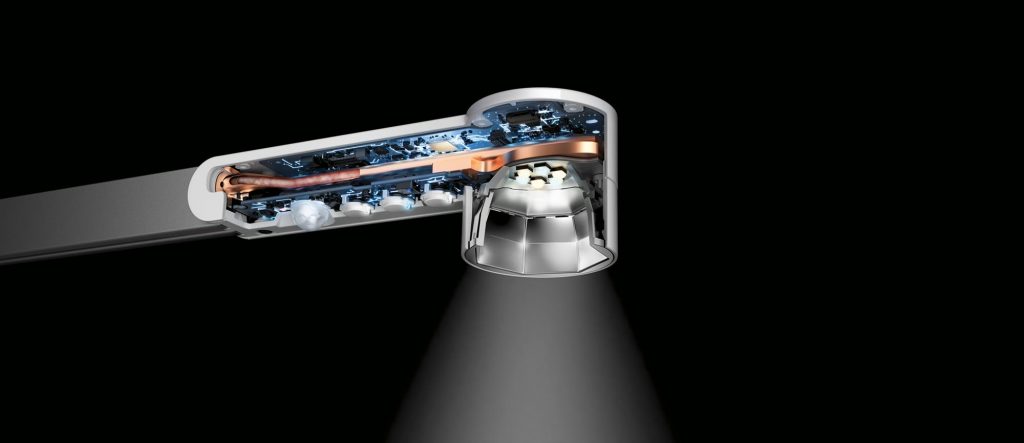 One thing worth noting for the Dyson Lightcycle is that these are geared more at business, with Dyson advising that if you are interested in purchasing one, you should probably email the company or call it. Businesses can find them on the Dyson website (as can anyone), but these are apparently not found in stores, so if you're after a Lightcycle light, you may have to talk to Dyson directly.
If that's something you're considering, you may want to prepare to part with $799, as that's the recommended retail price of the Dyson Lightcycle task light.