We're not entirely sure why it's back, but the iPod Touch has returned, and it seems the focus is on getting augmented reality into the hands of more people.
One of Apple's most fundamental products has largely been missing in action for what seems like the longest time, left to fend for itself while the company instead focuses on an iPhone or two or three, not to mention the iPad, Apple TV, and the multitude of Macs that it makes.
We are, of course, talking about the iPod, a gadget that has primarily had its main reason for existing removed by both the iPhone and iPad, devices that allow you to take your media with you in more capable products.
Granted, the tend to come with relatively notable price tags, but these have typically been where Apple has delivered its latest technology, leaving the iPod to fend for itself.
In fact, while Apple used to have quite a few varieties of iPod, in recent years, it's just been the iPod Touch that Apple has left in the line-up, the last bastion of the "iPod" name that is basically a slightly cut-down iPhone, but without the phone technology thrown in.
And sure, the iPod Touch has seen an update here and there over the years, though it last saw a change four years ago in 2015.
That changes this year, as Apple revamps the hardware a little, keeping the older 4 inch screen, but changing out the older A8 processor for a newer A10, the same chip used in the 2018 iPad 9.7.
A little more capable, the one major addition this chip will bring is support for augmented reality, which takes advantage of an 8 megapixel camera on the 2019 iPod Touch to merge the digital world and what the camera sees, while the front gets a lower resolution 1.2 megapixel FaceTime HD camera.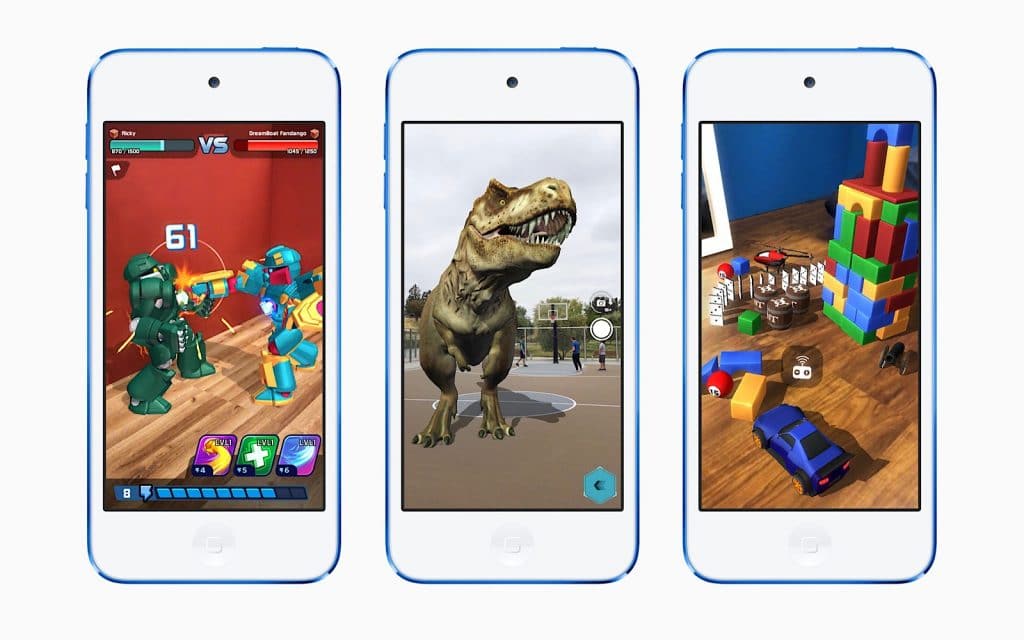 Little else seems to have changed, outside of the storage capacity, which now arrives in either 32GB, 128GB, or 256GB, though there's also no fingerprint sensor on that home button, cutting back on security slightly.
We guess Apple has to reserve some of those features for the iPhone and iPad, though it seems like the real focus here is to get iPhone- and iPad-like performance in a device that can start at $299, which is where the iPod Touch for 2019 starts.
At the $299 mark, you'll find a 32GB iPod Touch, while the 128GB and 256GB models will go for $449 and $599 respectively, providing access to Apple Music, apps on the App Store, games, and so on. Pretty much everything you'd expect out of an iPhone without the phone.
"We're making the most affordable iOS device even better with performance that is twice as fast as before, Group FaceTime and augmented reality starting at just RRP AU$299," said Greg Joswiak, Vice President of Product Marketing art Apple.
"The ultra-thin and lightweight design of iPod touch has always made it ideal for enjoying games, music and so much more wherever you go," he said.
The 2019 Apple iPod Touch should be in stores this week, available in six colours.