Apple's replacement for its iPhone XR gets a much less confusing name and two cameras in 2019.
There's a lot of news coming out of the Apple camp today, and very little shock as to why: it's iPhone launch day, which means product news aplenty. If you can say "iPhone, iPhone, iPhone" at the top of your lungs, you kind of have an idea as to what the launch day is roughly all about, or mostly, anyway.
And that starts with the less expensive of the new iPhones, and the update to what was arguably last year's more interesting model in the Apple family, the iPhone XR.
A marginally less expensive take on the iPhone XS and iPhone XS Max, the iPhone XR grabbed a nearly identical design, the same FaceID and performance, and threw it all under an LCD screen with one camera, resulting in a phone that managed to really impress.
This year, there are updates to the performance and cameras, because now you get more of each, as the XR takes a backseat and becomes one of the now even less pricey phones.
The new iPhone XR for 2019 is the iPhone 11, a much easier name to get your head around because we've moved on from Apple's odd jump back to Roman numerals for one generation of its phones.
Despite the name change, the iPhone 11 looks very similar to its previous counterpart, sporting a slim metal frame and a glass front and back, the latter of which is milled and sculpted from a single piece of glass, and is the toughest glass, Apple claims, to ever feature in a smartphone.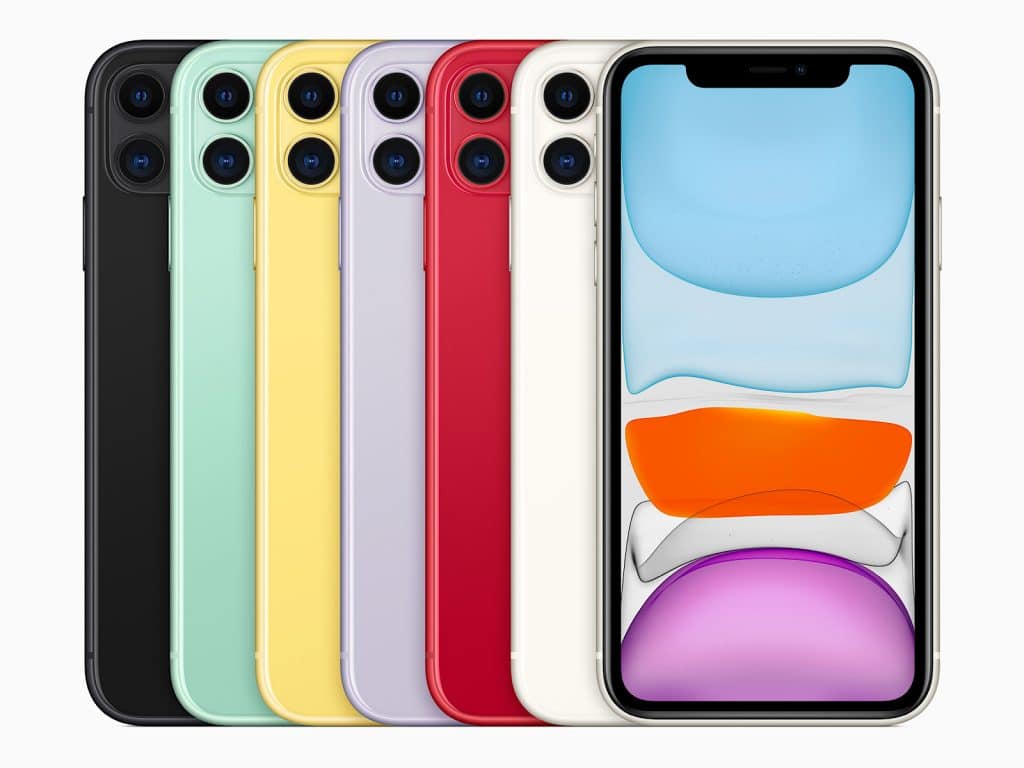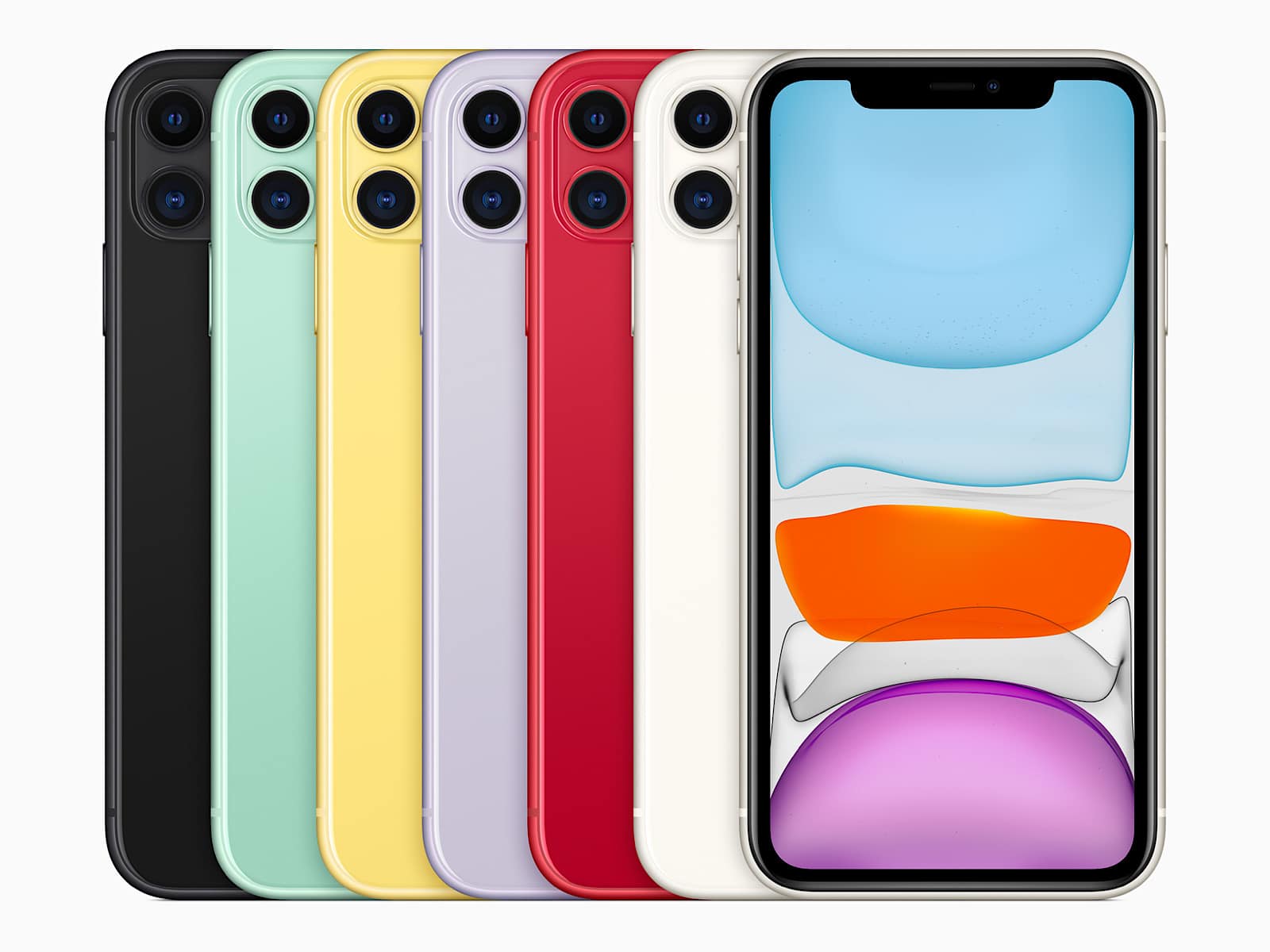 While it won't say what type of glass it is, Apple has said the iPhone 11 is rated for IP68 resistance, meaning spills and being water friendly, though we'd wash it off under the tap afterwards if you were planning to take it into a pool or the ocean.
Beyond that design, there's a 6.1 inch LCD screen, much like last year, though there's a new Apple A13 Bionic chip powering the hardware, delivering up to 20 percent more power than its predecessor, alongside improvements to battery life from efficiency enhancements.
Most of the noticeable change will be evident from the back, with the iPhone 11 jumping to two cameras from the iPhone 11's one. While last year's sported a standard wide 12 megapixel camera complete with an AI-based portrait mode, this year sees an ultra-wide 12 megapixel camera thrown into the mix to let you get further back, and to enable a night mode to improve the low-light performance.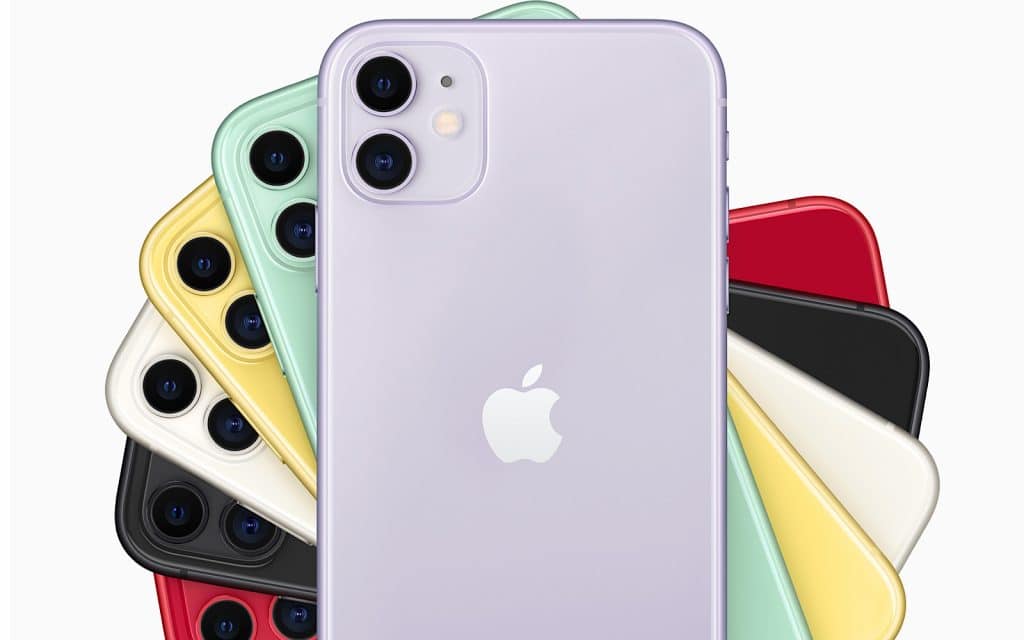 Furthermore, a new technology will be rolled out later on called "Deep Fusion", which will use machine learning to process images even more and bring out detail while optimising noise, potentially making those images better.
Up front, the 12 megapixel cameras continue for a 12 megapixel selfie camera, and it now supports 4K video and slow-motion selfies, which may seem the grunt-worthy name "slowfie" coined for marketing purposes.
There are other additions you might not realise, such as improvements to Face ID's login making it faster, AirDrop improvements from an Apple-design wireless chip called the U1, Dolby Atmos audio providing 3D sound, and higher speed connections. As such, you'll find Gigabit-class 4G LTE as well as 802.11ax WiFi, also known as WiFi 6.
Pricing for the iPhone 11 comes in as more or less a replacement for the iPhone XR, meaning it starts at $1199 in Australia for the 64GB model, with $1279 getting the 128GB iPhone 11 and $1449 for the 256GB iPhone 11.
As for last year's iPhone XR, that still sees a spot in the iPhone line-up, pushed marginally down into the spot beneath it, with a 64GB model costing $1049 and a 128GB iPhone XR costing $1129.
There's not a lot of room between the models, about $150, which will get you a better camera setup and improved connections, alongside a faster chip. We think it's pretty clear Apple is leaving the iPhone XR in place for folks who may not need that up sell, though frankly, it's hard to see why you'd settle on the lower iPhone XR versus the iPhone 11 with this release.
Availability for the iPhone 11 in Australia isn't far away, though, with pre-orders for the Apple iPhone 11 starting from this Friday, September 13, and being made available in Australia from September 20.