Dabbling in music is about to get very interesting, as Roli combines instruments in a cool modern take.
Picking up an instrument for the first time can be a very daunting experience. Whether you sit down at a piano and strike the keys, pick up an instrument with string and plug, or blow through a horn or woodwind, there's a good chance that it's going to sound not like you had imagined.
In our heads, we're stars, but learning an instrument takes a lot of time, and it can be very difficult, having what you play come out as a distorted mess of notes and rhythm until you get the hang of the basics.
It's one of the reasons why educational services like Fender Play are a good start, because they help pull back on the awkward difficulty level instruments first provide, but there may, in fact, be another way.
This week, Roli is bringing a concept to Australia that could lower the skill level while also increasing the capability of people who have that musical talent worked out, arriving at a flexible middle ground: an instrument that isn't awkwardly complicated, and yet can be if it needs to be.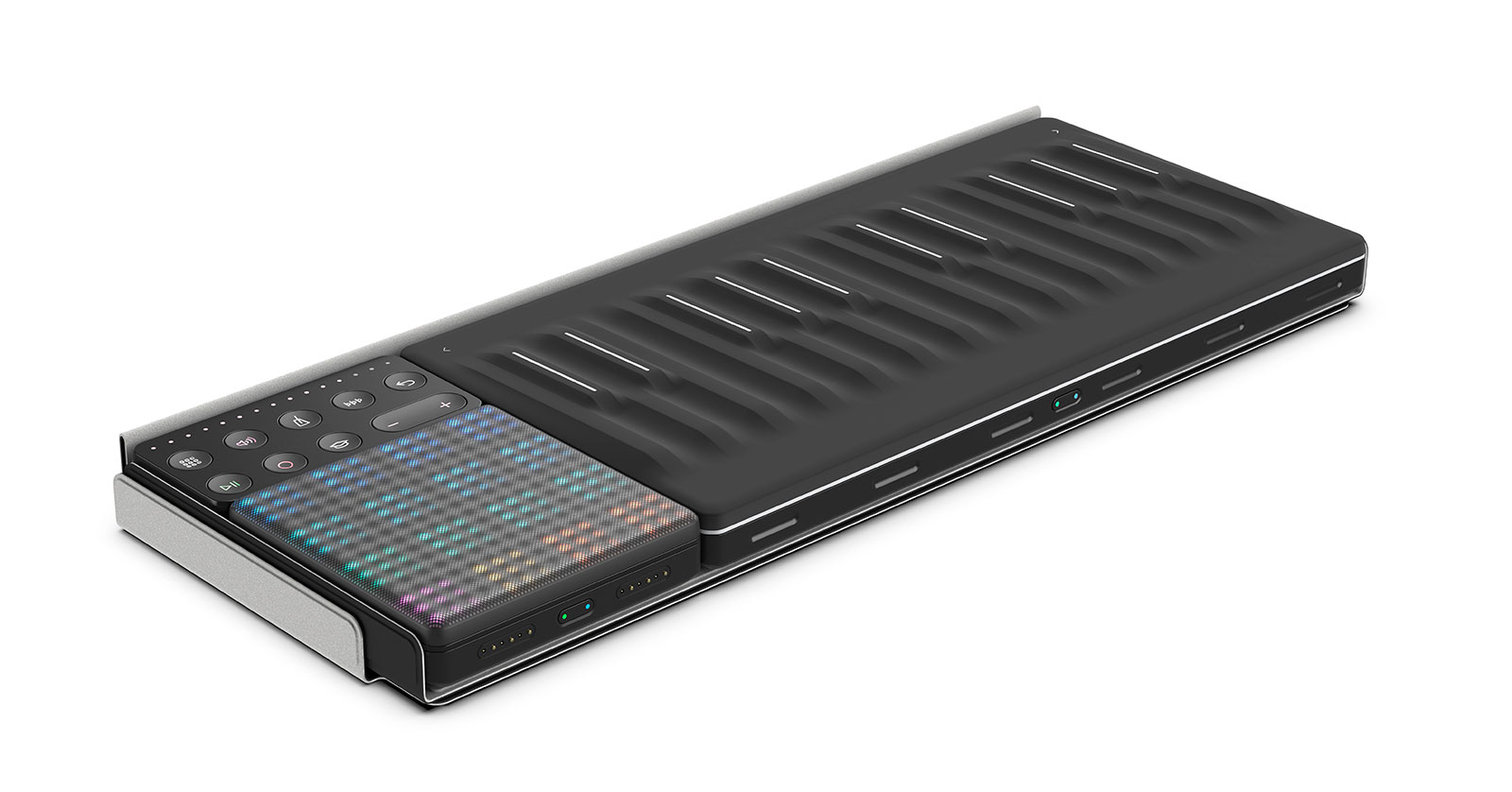 In fact, it's not just one instrument, but several, and they form part of what Roli calls the "Blocks", something Australia will be getting three of to start with.
The first is called the "Seaboard Block", and it's like a piano, and yet also like a stringed instrument in its flexibility.
From the top down, the Roli Seaboard Block looks more like a piano, except the keys are more like indents rather than actual keys, and the surface of the Seaboard Block is flexible instead of firm like a piano key. When you push down on the Seaboard Block, the surface flexes, providing a soft feeling you can push against.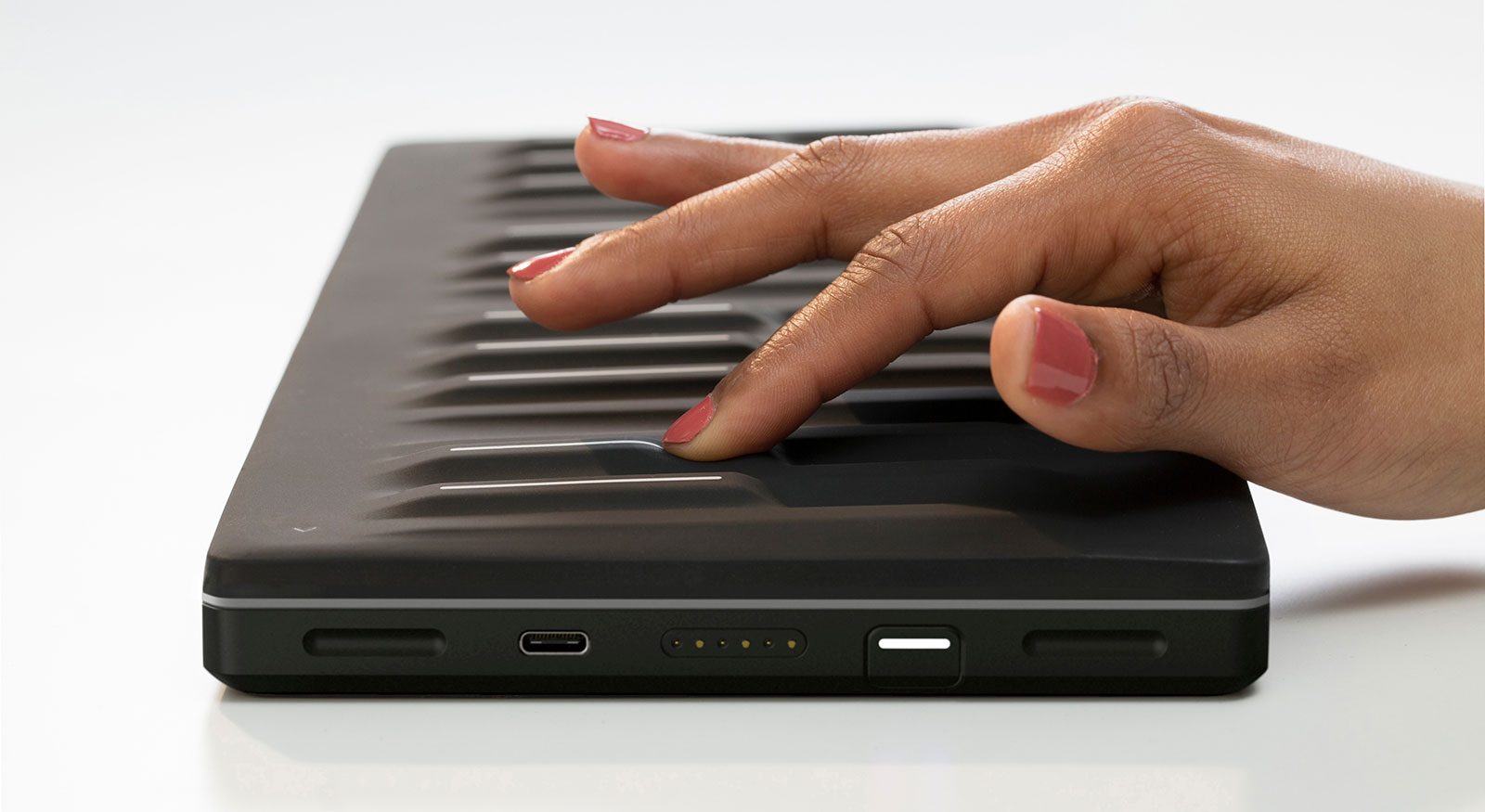 This unique instrument can talk to an iPad, a Mac, or even a Windows PC, and you can use it to play sounds on those devices, working a little like a piano in that it finds the notes mapped to what those keys would be, but also a little like a string instrument, pulling on the note or vibrating it with your finger as if it was vibrato on a violin or cello.
Essentially, Roli's Seaboard Block is an instrument designed to feel like a combination between a piano and a guitar, and that's what is basically offered. But it's not the only thing Roli's Blocks stand for. In fact, the system is expandable.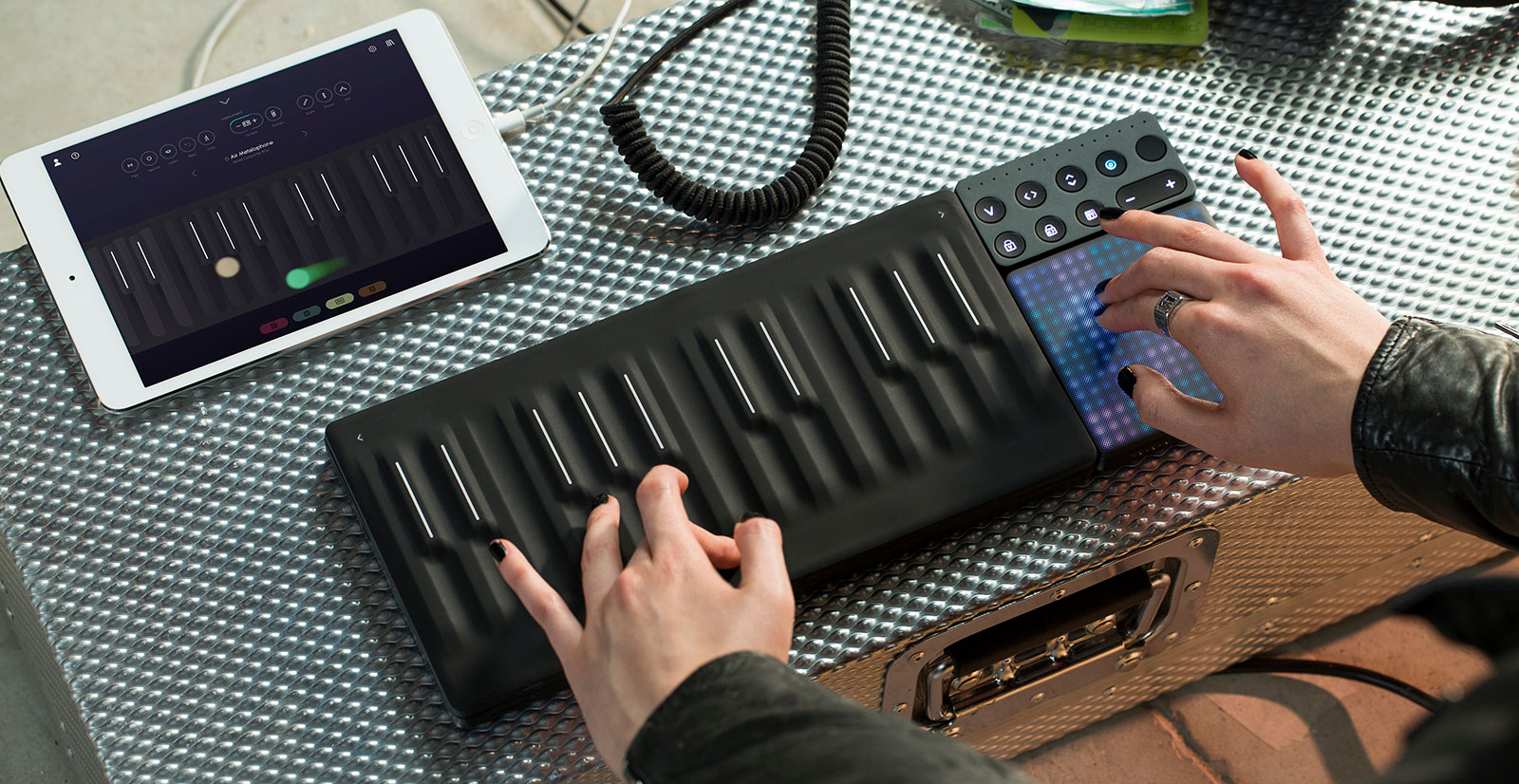 Thanks to smart magnetic connectors on the side, you can also connect other Blocks to the kit, with a Loop Block offering buttons for macro controls, while a Lightpad Block offers the same flexible surface with lights and sounds, basically working like a drum pad, but for more than one type of instrument.
In fact, you can really start with either the drum pad-based Lightpad Block or the piano-inspired Seaboard Block, both working in a similar way with the flexible surface, but just offering slightly different approaches to creating music.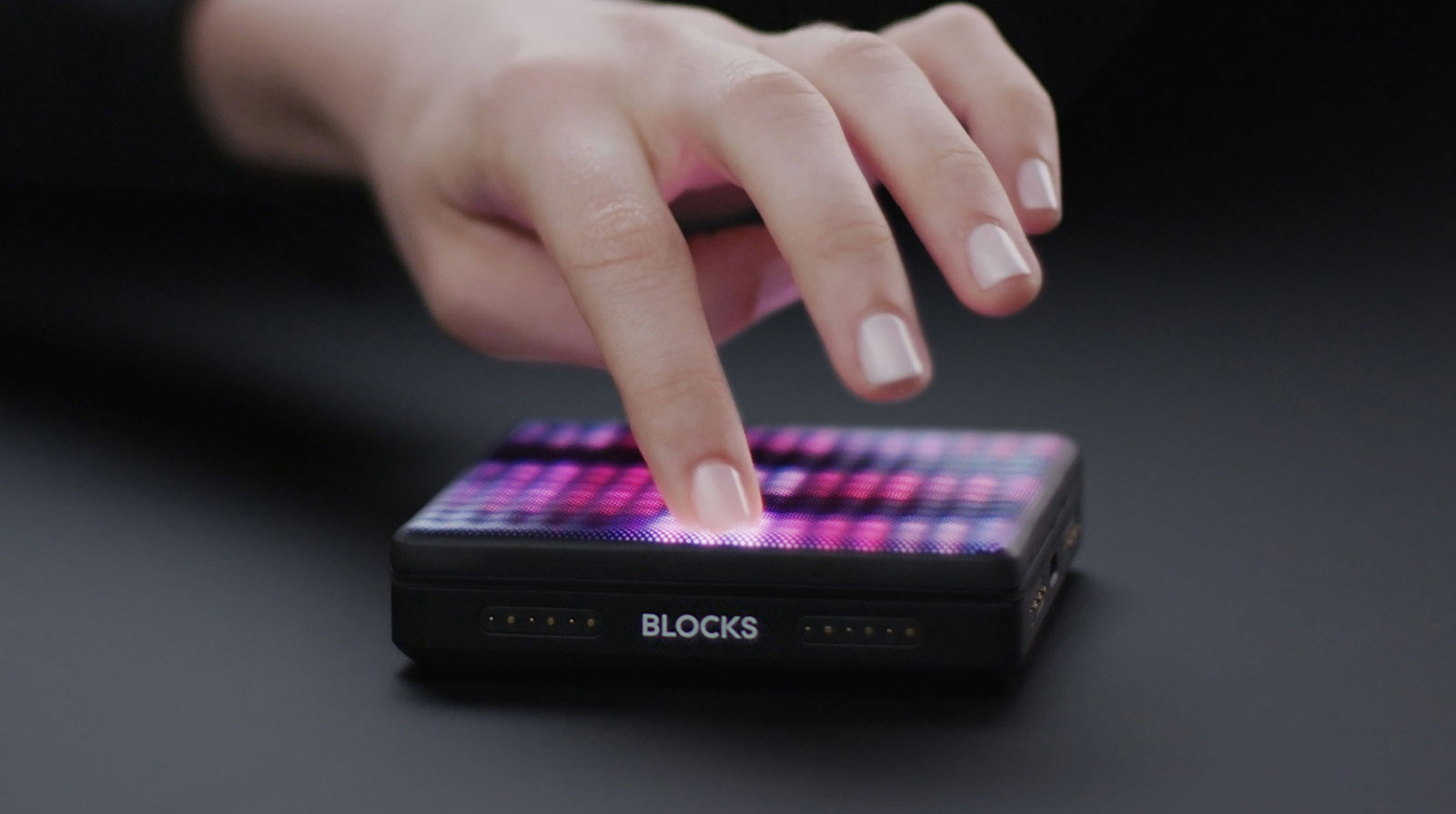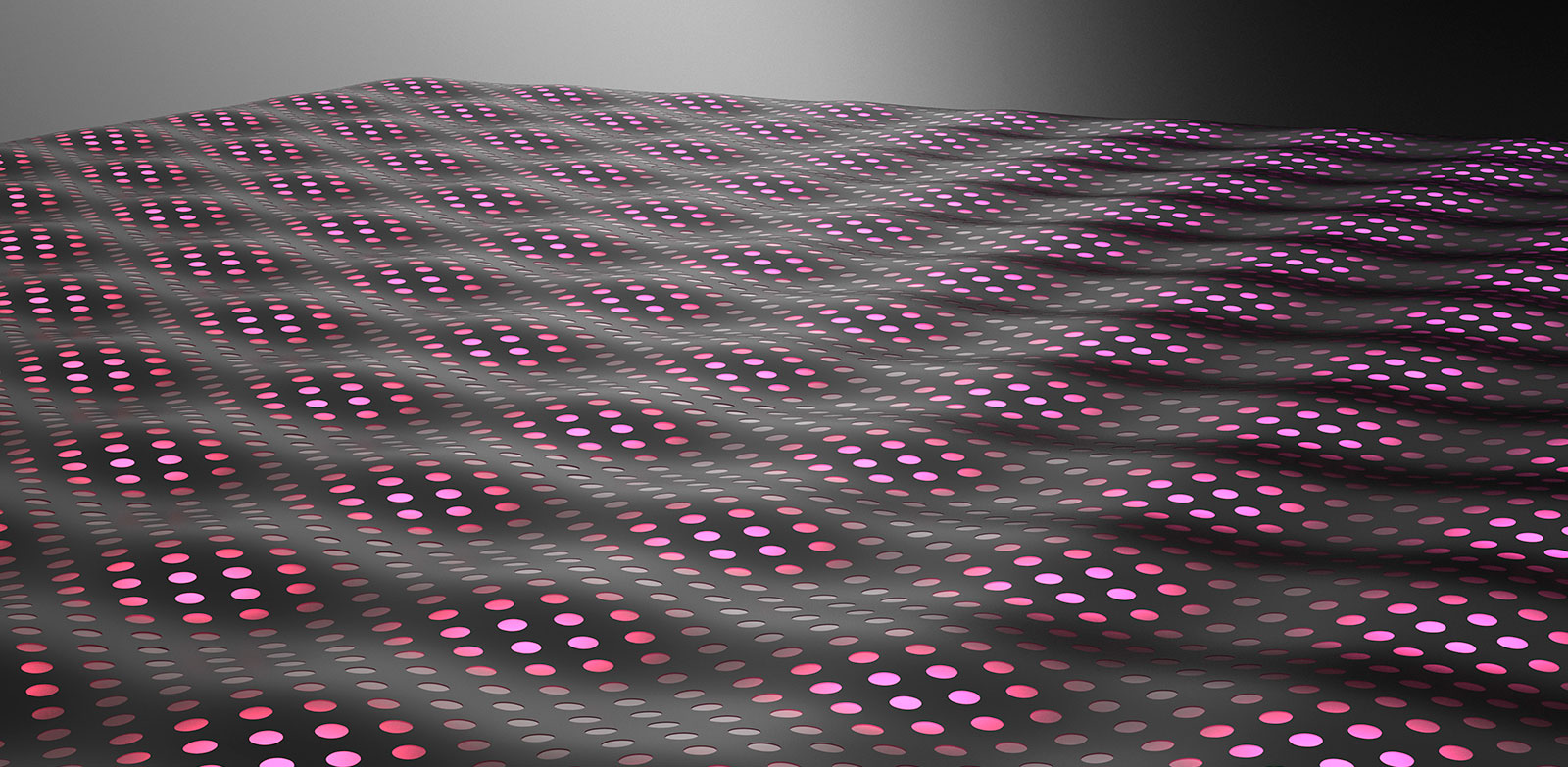 For beginners, the unique design made for devices like the iPad could mean an easier entrance into learning a modern instrument, while pros looking for a more versatile instrument are bound to have fun, too.
Even the few minutes we spent with the Roli Blocks Seaboard and Lightpad this week left us with a warm feeling, and enough to say that this these are instruments feel like they are made for today.
While there's nothing wrong with older instruments, the approach taken by Roli's developers to blend the tactility of multiple instruments and create something unique has resulted in something genuinely interesting.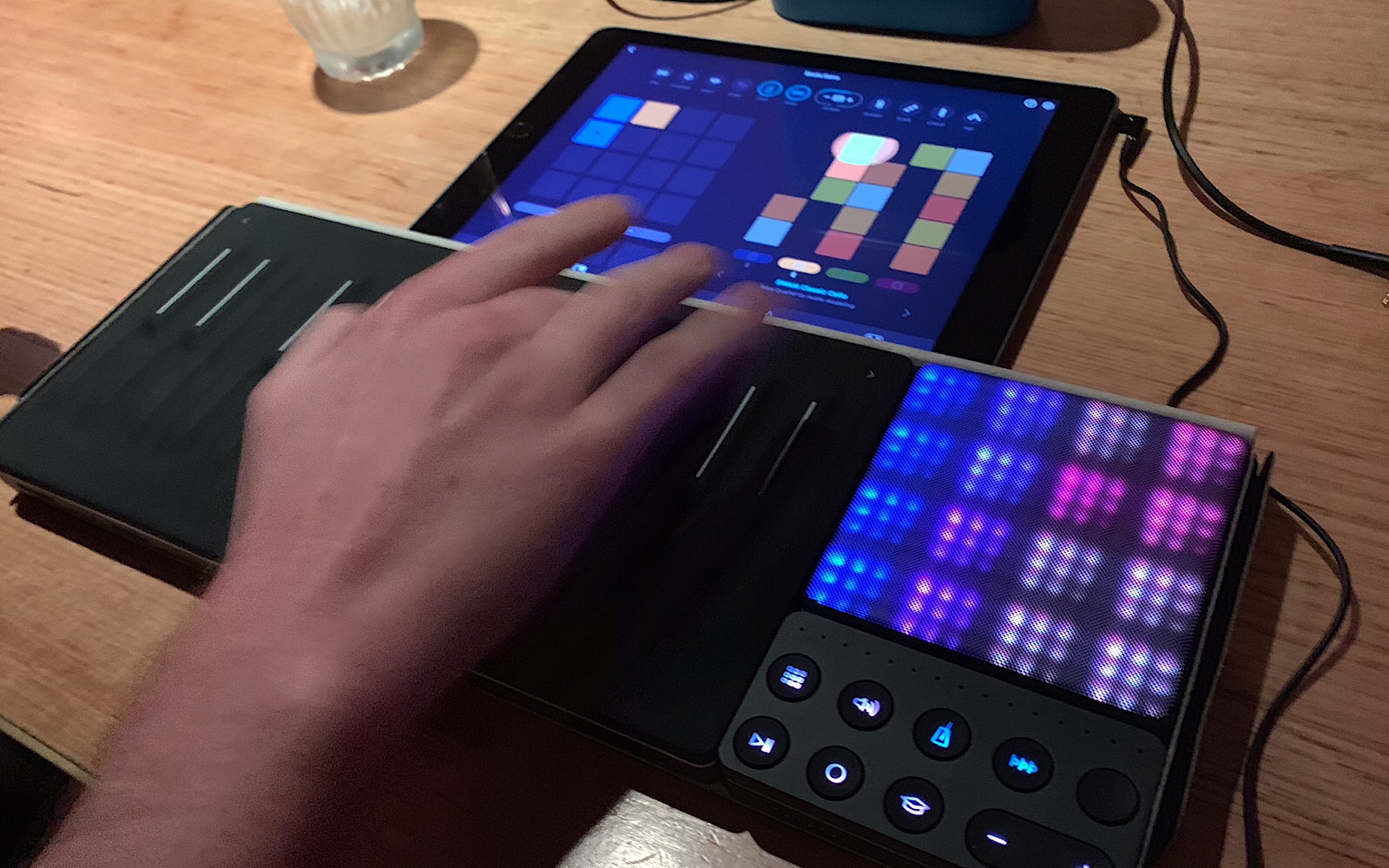 In fact, you connect grab several of the same unit and expand your own instrument to look and function the way you want it to.
Is your instrument several light-up pads connected to each other, or two Seaboards with a Lightpad in between? The magnetic block approach means you're not set into a specific layout, making the instrument adapt to the player, a reality great take on modular design.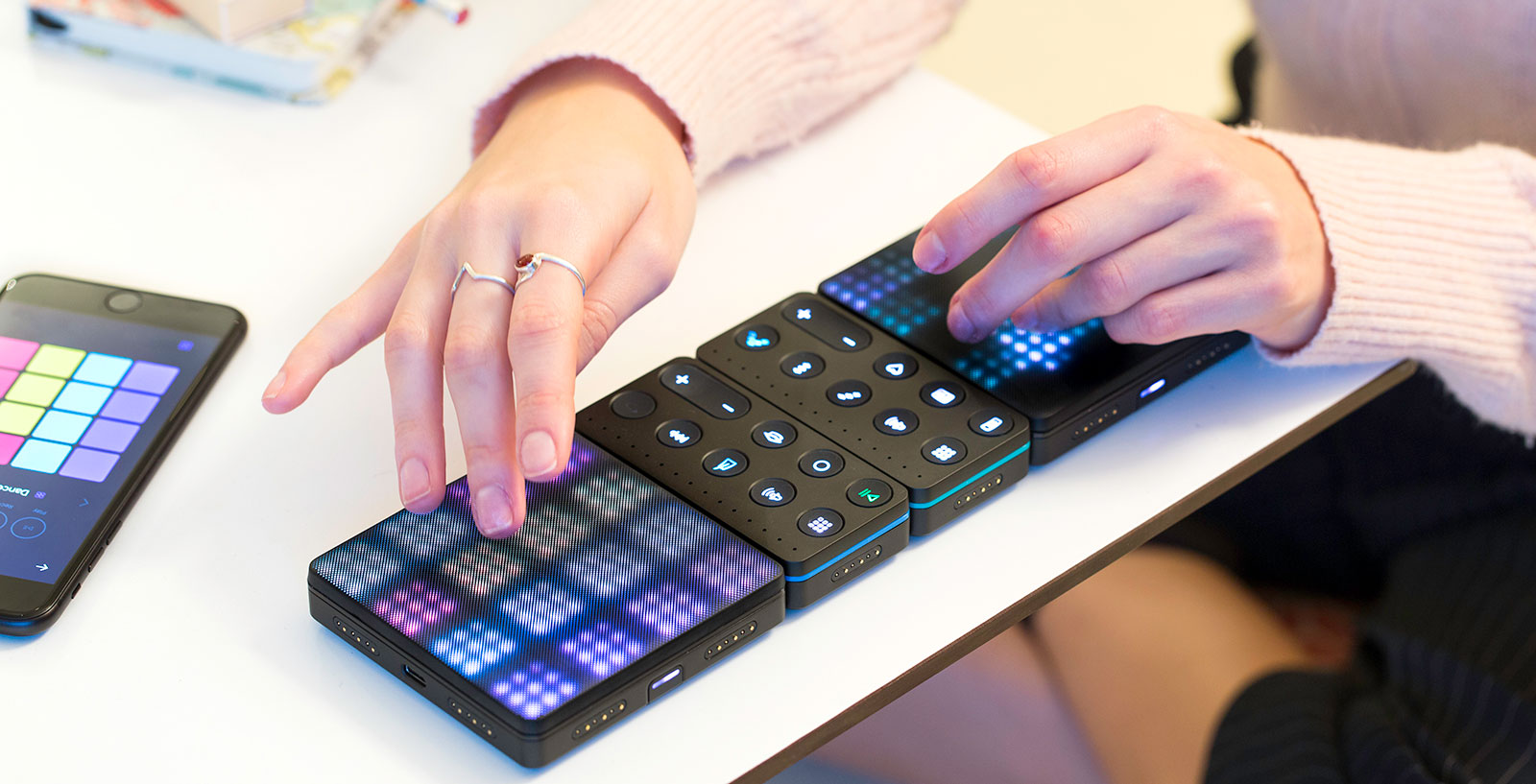 As to which model you'll take to, the piano-inspired Seaboard is very cool, but we found ourselves drawn to the coloured lights in the Lightpad, with this device able to do most of what the Seaboard Block could do, albeit in a much smaller size. Frankly, we could spend hours just playing, and you're probably the same, too.
Regardless of what you choose, you will want an iPad if you can, with the Apple iPad and iPad Pro able to take advantage of Roli Play, a free iOS app to let you load the library of sounds. It works on the iPhone as well, though obviously the iPad delivers a bigger screen.
Compatibility also exists with Windows and Mac, but sadly, there's no Android here (we asked), something that appears to be intentional due to sound standards with Android.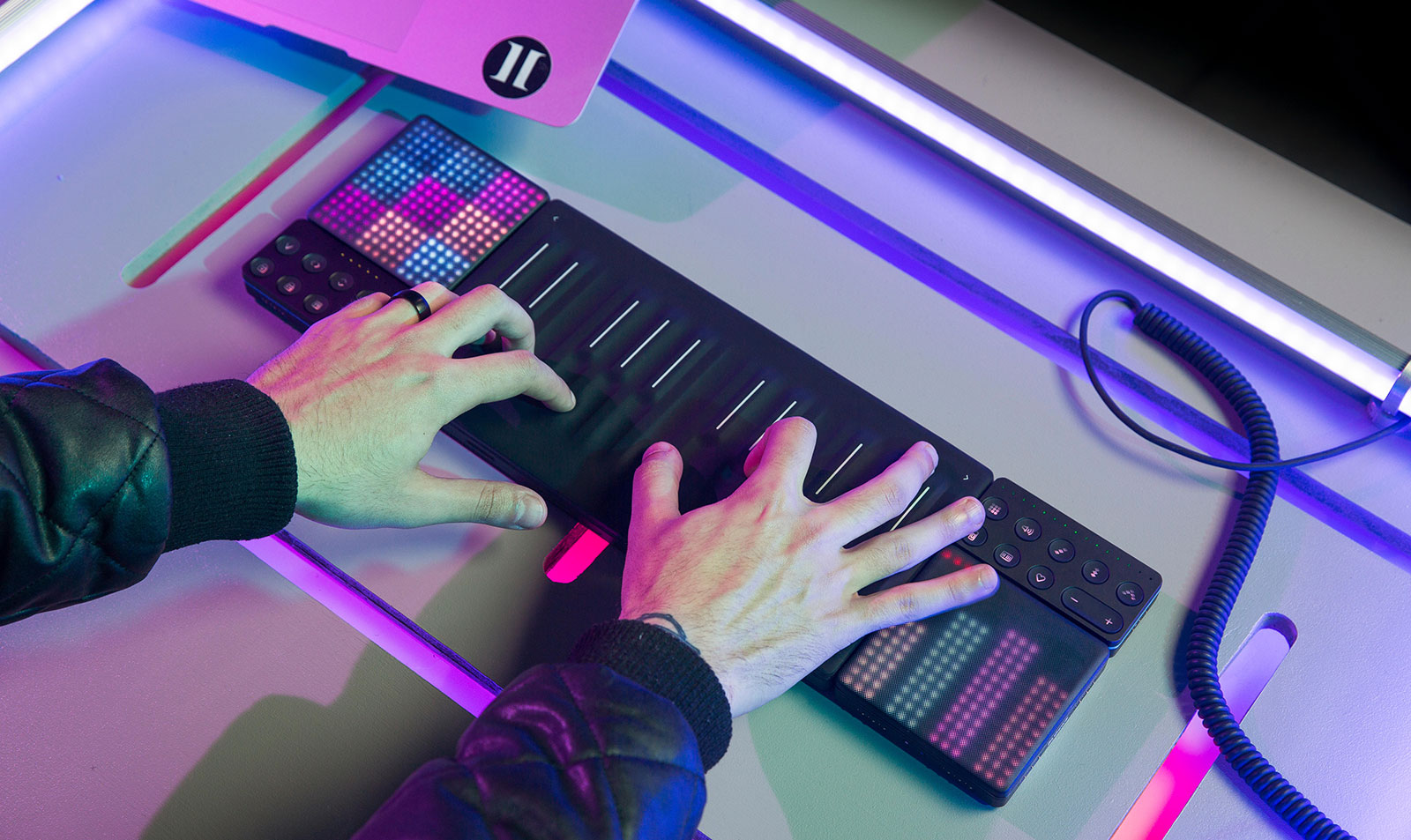 Locally, you'll be able to find all the models, with JB HiFi, Amazon Apple, Australian Graphic, and David Jones seeing the Roli Blocks, and prices of $500 for the piano-ish Roli Seaboard Block, $340 for the light-up Roli Lightpad Block, and $150 for the macro button Roli Loop Block.
A special "Songmaker Kit" will come with all of them, as well as a magnetic case for $900 locally.