Remember those motion simulators you used to go on a good ten or twenty years ago? Thanks to VR, they're now back and much, much smaller.
The return of virtual reality is doing some interesting things for the world. It's allowing people to work in giant desktops suspended in virtual reality, creating engaging entertainment, and is even potentially making medical miracles as paralysed individuals find they may have a less severe diagnosis as virtual reality stimulates nerve endings.
But mostly, the crux of what virtual reality can do is in the entertainment space, and since immersion in content is what the technology can do, one company has seen fit to take that sense of immersion and blend it with motion, creating a virtual reality motion simulator the likes of which we've last seen at Sydney's former digital theme park SegaWorld.
The systems are being launched by E2 Media, a company that has developed a small moving egg chair that people wear a virtual reality headset in. Instead of needing a large room with a big screen and pods seating several people as per the way things were back in the good ol' days, this system allows individuals to experience virtual worlds with a degree of movement, such as the hint of realism movements might add to a virtual reality roller coaster.
E2 says there are about 25 games and experiences to choose from, and this changes regularly, with its team grabbing regular VR games and experiences used on the Oculus Rift and adding motion programming to the overall excitement, so the pod does more than just sit there while you play, watch, and partake.
If it sounds like the sort of thing you'd want at home, representatives for E2 Media did tell Pickr that unfortunately the moving VR equipment for its "VR Land" concept won't be sold to the public, but it would be working with businesses who were keen to show things off, such as real estate or travel.
Or maybe even at the Easter Show.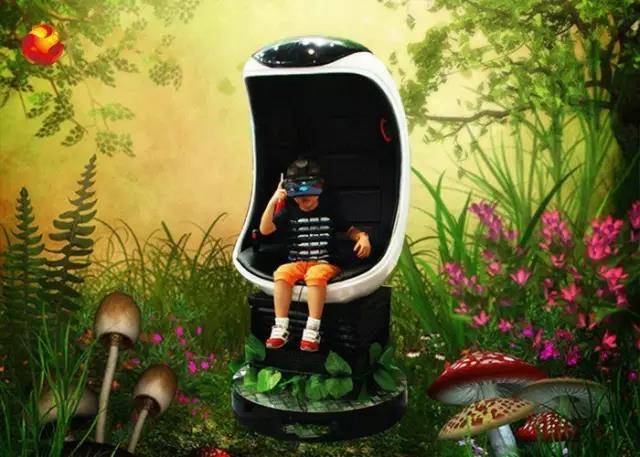 In fact today is the start of the Royal Easter Show in Sydney, and E2 Media will even be showing off its "VR Land" concept there, fresh from showcasing and demoing the idea at Westfields across Sydney, including Hornsby, City, and more recently Chatswood.
Set up at the Royal Easter Show in Sydney's Homebush, E2 Media's VR Land can now claim to being the first virtual reality ride to be available at the show, with 19 of its egg cabin 360 degree stations set up at the annual attraction delivering experiences from gamers like Minecraft and Fruit Ninja, as well as Avatar. We're told experiences last between 2.5 minutes and eight minutes, and while games are a possibility, roller coaster and flying simulations are also included.
"By making VR Land available at the Easter Show, we're giving mums and dads, along with the kids, the opportunity to try virtual reality for the first time in a safe and controlled environment," said Boey Fan, Executive Director of E2 Media.
"We have big ambitions for the virtual reality market in Australia. VR Land is our first endeavour into commercialising this exciting new technology, but we're looking to launch into other verticals in the near future," she said.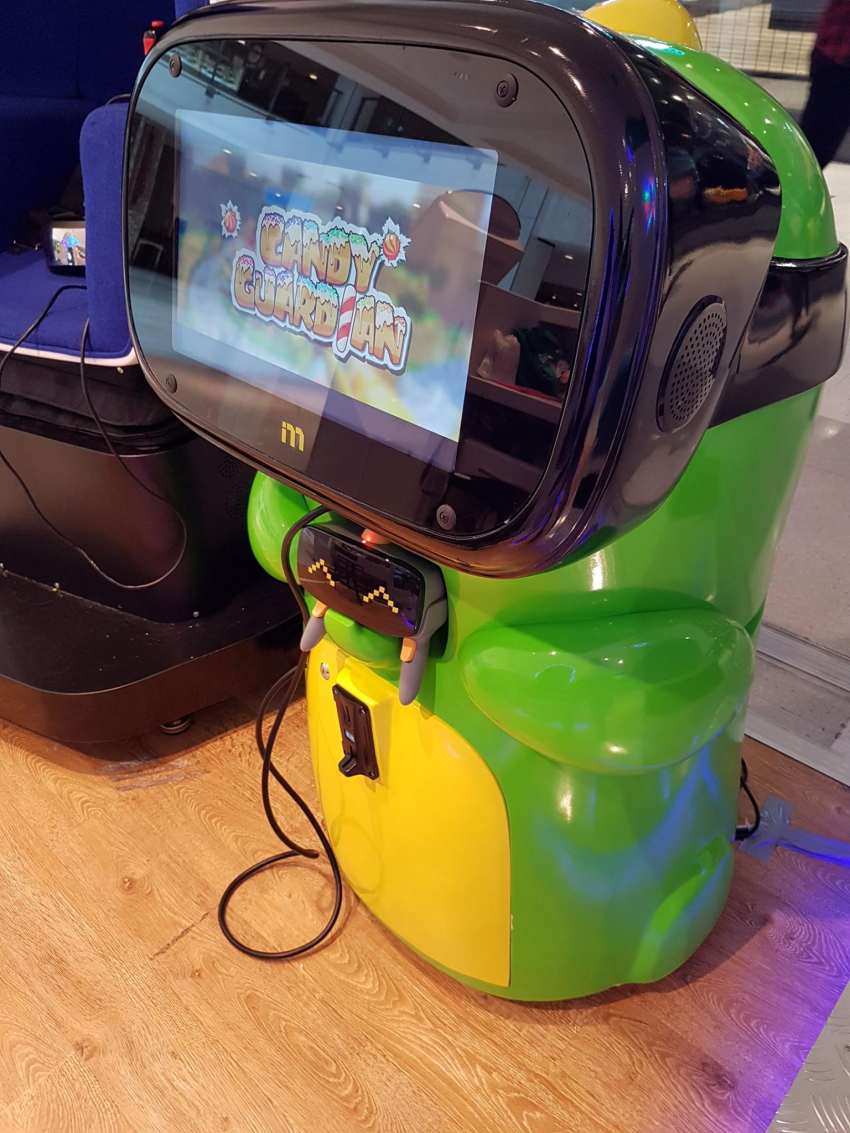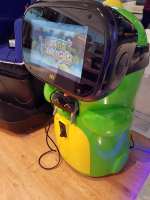 While most of the pods are made for single experiences, a few will be setup for two people at the same time, and some will even work for toddlers, with handheld VR goggles and a screen to allow parents to see what kids are experiences available for kids three to four.
Hygiene has also been taken care of with staff at VR Land trained to clean the station between uses, because when you're dealing with virtual reality technology, you're talking about gear that gets right up close and personal with your eyes and skin, and sharing that between strangers can be, well, a little weird.
E2 Media's VR Land is located opposite the Daily Telegraph Paddock and on the outskirts of the Kids Carnival area at the Royal Easter Show, and will be running the length of the Royal Easter Show from April 6 to April 19 from 10am to 7.30pm.
As for when the technology hits your local shopping centre, that's a bit of an unknown, but given that it has graced a few Westfields, we imagine it can't be long until it sees more.