The dominant force in multiroom audio is making another play for the living room, because if you don't need a soundbar, perhaps you need a multiroom soundplate.
When it comes to home theatre systems, few can argue with the convenience of the soundbar. If you don't want to spend big on speakers or deal with the hassle of wiring them up, an all-in-one soundbar makes a lot of sense, throwing in the right amount of speakers into one easy-to-setup speaker.
But the soundbar can be too big for some, and so a few years ago another concept was created: the soundplate.
Similar to the soundbar, the soundplate — also called a "soundbase" — is basically a soundbar built into a TV stand, propping the television up on a slight step and storing speaker technology in that base.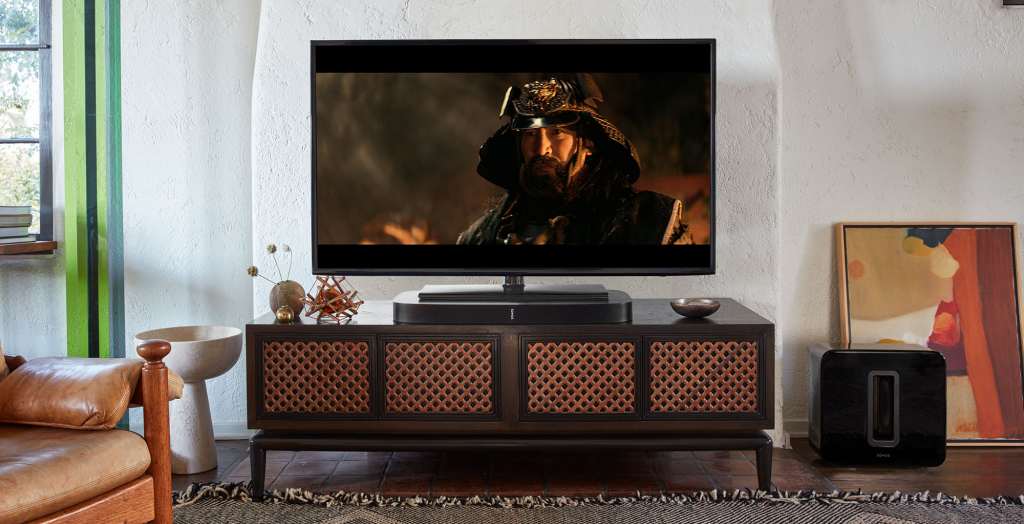 It's a concept that tends to work well for size and convenience, though one not all companies go for. Still, it's one Sonos seems fit to revive, as the practical creator of the multiroom audio concept builds its several-room audio concept into a sound plate product it calls the "Playbase".
Pushing on the from Playbar Sonos launched years ago, the Playbase throws in ten drivers into a body that measure 58mm in height, relying on six mid-range, three tweeters, and one woofer, and has been built from scratch with glass-filled polycarbonate to not just hold a TV, but also vibrate madly when you decide to turn the sound up.
"When we think about what product we'll invent next, we think first about the home, and the role each of our products play in the home," said Patrick Spence, CEO of Sonos.
"What we realised is that Playbar only met the need of the small percentage of homes where people mount their televisions on the wall. We saw a tremendous opportunity to deliver great sound in great style for the majority of homes where the TV sits on a piece of furniture," he said.
"It was a huge challenge where we pushed the boundaries of design, acoustics, materials, wireless and software, and we can't wait for people to bring it home."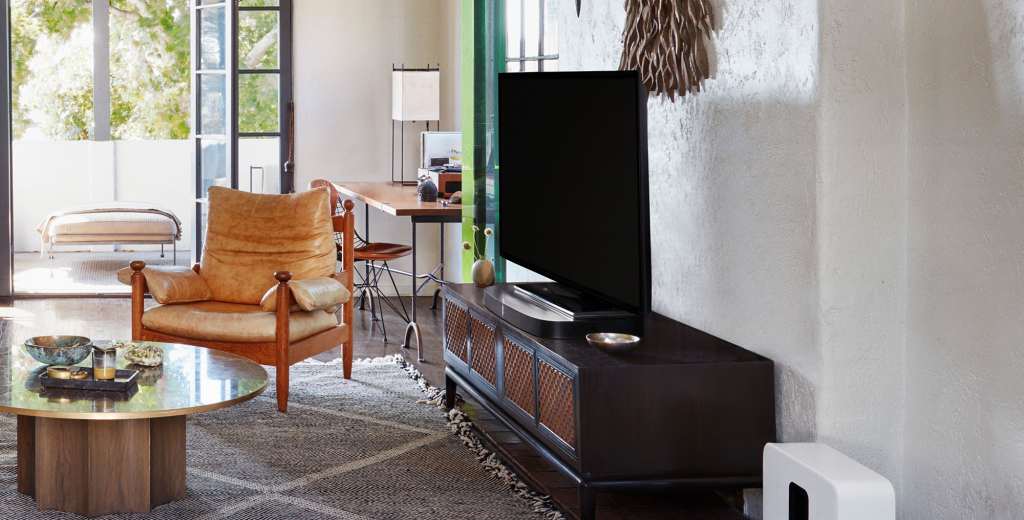 While we're not sure we necessarily agree that the Playbar needs a TV to be wall-mounted — plenty of soundbars can sit in front of a TV with no problems, and the Playbar is no different — we get the logic of the Playbase, with Sonos' understanding of audio technology thrown into a smaller form-factor as well as support for the other Sonos speakers by way of multiroom support.
The Sonos Playbase will also support Amazon Alexa-based products, though right now in Australia, that number isn't exactly high, with no locally available products supporting it at this time.
Still, that should change soon, and that means it won't be long until you'll be able to start speaking to your speaker to get it to play music you tell it to play.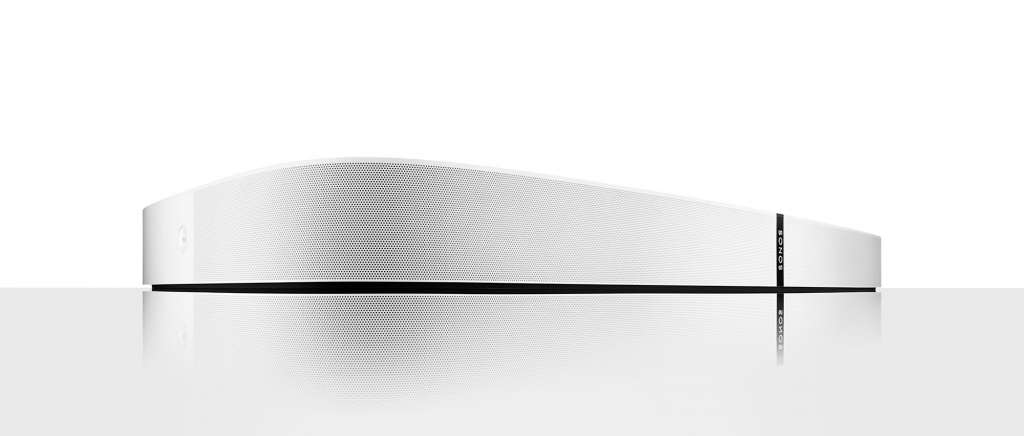 Pricing of the Sonos Playbase chimes in at the same price as the Playbar, hitting stores for $999 in both black and white from April 4, 2017.