If you own a phone, a tablet, a smartwatch, and more, your nightstand is likely having a real estate issue, but there is a fix, and it'll charge them all at once.
Call it a #FirstWorldProblem, but these days we all have tons of devices and no easy way to charge all of them, let alone a place to put them all.
It's the burden of owning at least one phone, and then a tablet, and then a smartwatch, and possibly some wireless headphones, and maybe a camera, and so on and so on and so on.
Everything that's wireless needs power, and needing power requires a charger, and that requires space. This is often your bedside table or something else nearby, because the first thing you probably do each morning is grab your phone, check your messages, read the news, and start the day.
It's a thing, people, and we all do it.
Unfortunately, having this many things in our life and no where to store and charge them is also a thing, and a rather frustrating thing, at that.
Again, it's a #FirstWorldProblem, but it's one that comes with a whole heap of fixes. There's better storage and the ability to accessorise, and while you can probably find a shelf or two from your local Scandinavian furniture shop, there's a good chance it's not the only place dabbling in the idea.
"Smorgasbord" is one such example, and while the name suggests a European design, it's actually an Australian story.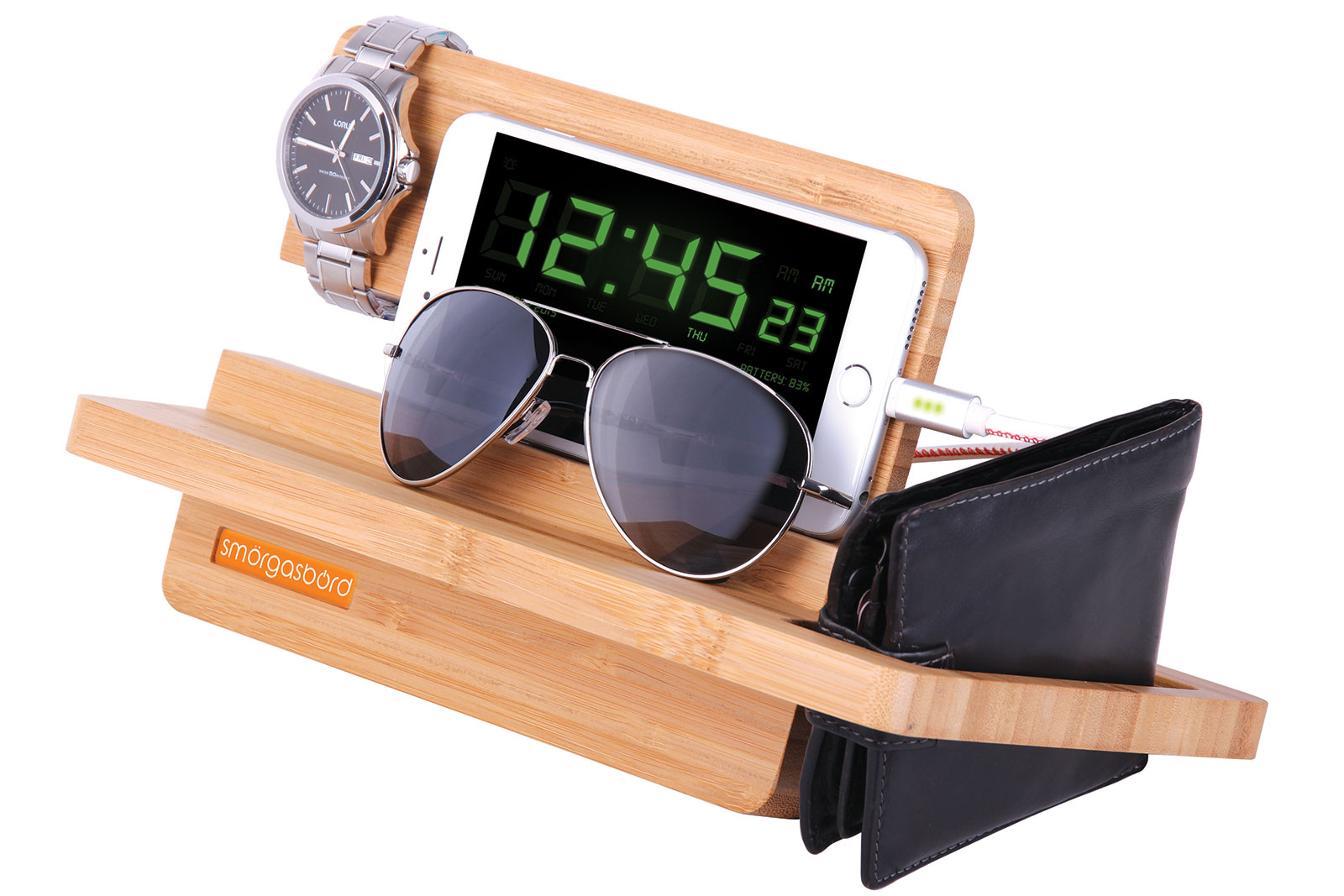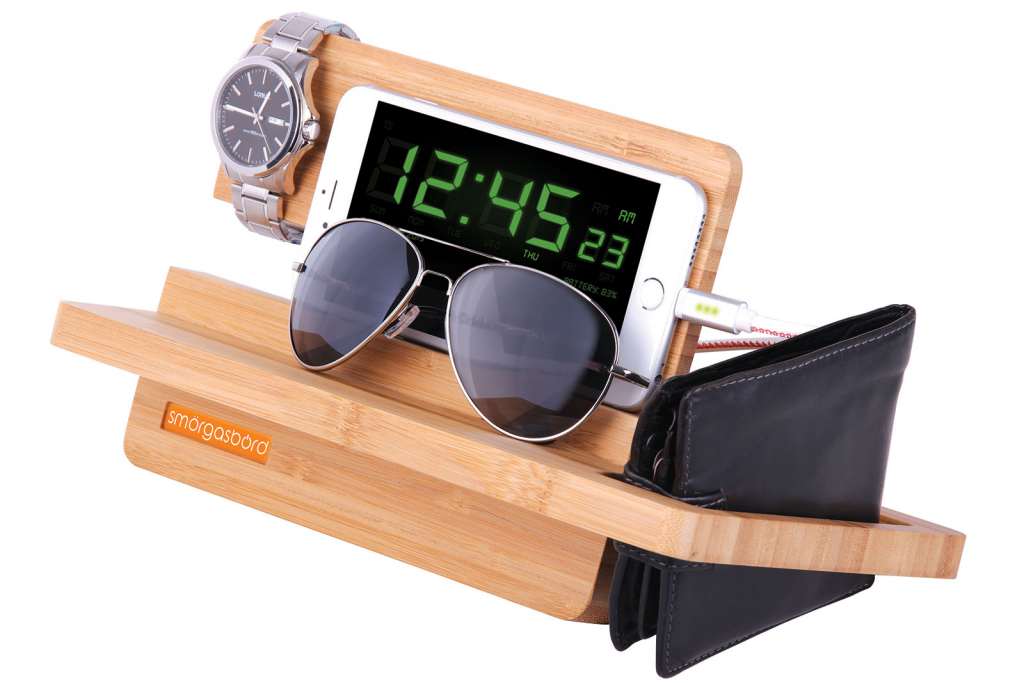 Designed in Australia, Smogasboard came from one designer looking at the toast rack in a hotel restaurant and wondering what if it could hold thin gadgets instead of thin slightly cooked pieces of sliced bread.
The result is a range of stands made for modern devices, with wooden blocks build to let you arrange the holding pegs to keep the devices in position in the order you deem fit, while a five-port charging brick could remain out of sight, delivering 7.8 amps of power via what the company calls an "Intelligent Power Allocation" system to keep your devices happy and charged.
Four Smorgasbord stands have been designed, all arriving with Scandinavian names despite its more local beginnings.
These start with the simple "Stativ" designed as a holder for the basics, the slightly bigger "Kuggstang" with its base compartment meant to hold the USB charging section, the night-stand friendly "Sovende" which is designed as a tilted holder for smartwatch, phone, and other accessories, and the "Hjemhub" which builds out the previous model just a little model to hold a few extra bits and bobs underneath.
Each option is made from biodegradable bamboo and while they don't arrive with the cables, the whole design is there to help you pull back on any potential cord spaghetti.
Pricing on the Smorgasbord options starts at $99, with JB HiFi and the Smorgasbord website the places you can expect to find them at.