We're not seeing a whole heap happening in the world of tablets, but if you need a survivor because of work demands, there's something both compact and new.
It's hard not to call the iPad the winner of the tablet wars, as it practically dominates for consumers, offering a sleek and shiny content consumption device that can also do a little more.
But over in the world of business, the iPad may not be the victor. In fact, if you need a tablet that can survive more than just the casual hand holding, the iPad may not be it.
This week, Samsung has announced one of its rugged tablets will be gracing the shores of Australia, arriving in the Galaxy Tab Active 2, an 8 inch device sporting some of the tech found in its Galaxy Note smartphone, except made bigger.
In fact, while the Galaxy Note 8 delivers a 6.3 inch device, it may not be big enough for professionals who need a slightly bigger screen to jot down notes, signatures, and then some.
That's kind of the niche where Samsung hopes its Galaxy Tab Active 2 sits, providing a little more size with that 8 inch screen, though a much lower resolution at 1280×800.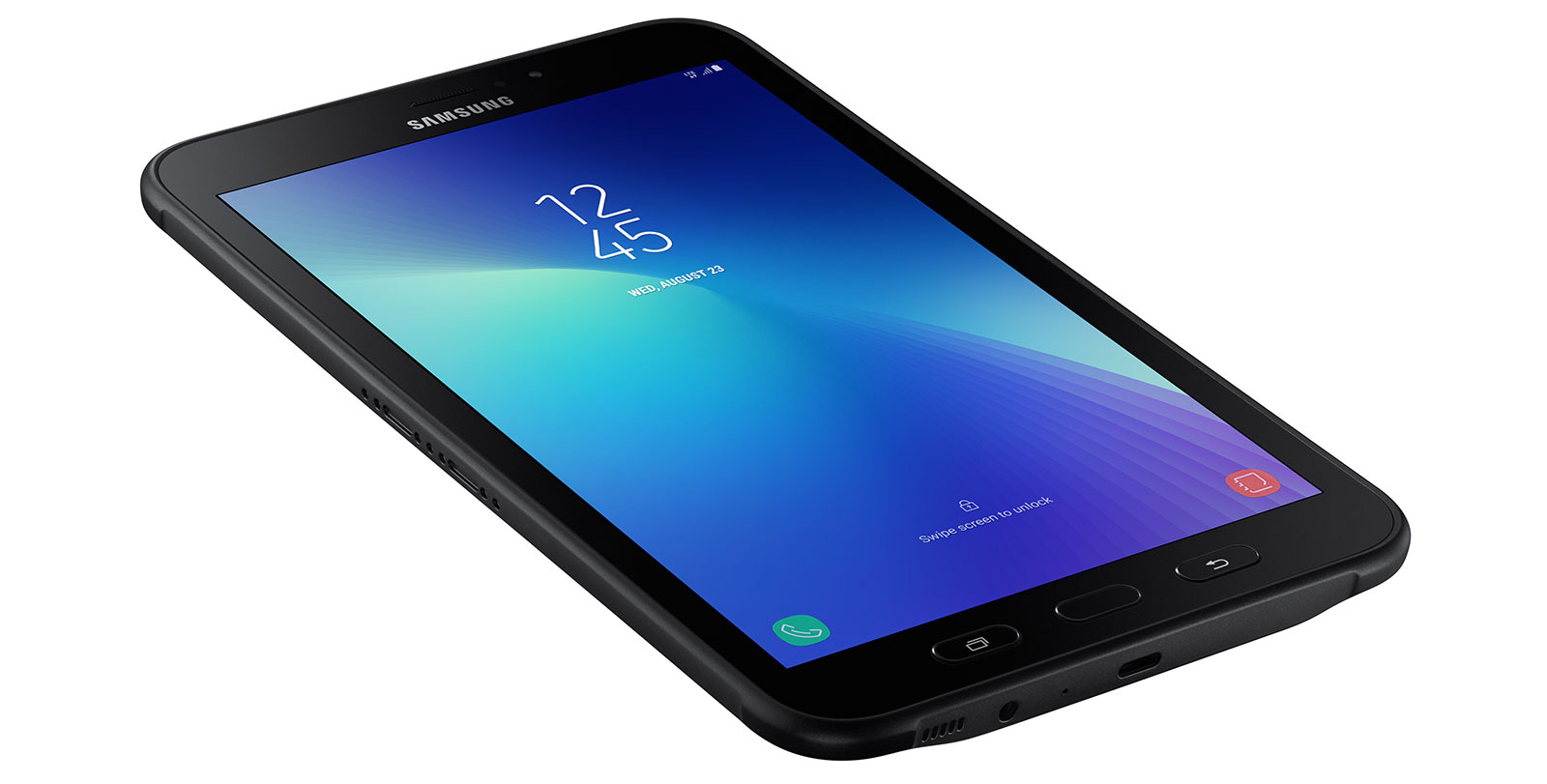 Screen clarity, however, isn't the point of this one, because the main reason the Active 2 exists is for ruggedisation, making the 8 inch tablet survivable for drops of a little over a metre (1.2M), and with IP68 water and dust protection, something its phones get, but not any of its recent tablets.
Built more for business than consumers who might be a little clumsy, the Galaxy Tab Active 2 also brings with it the S-Pen support of its Note 8 sibling, and there's also facial recognition and a fingerprint scanner.
In fact, quite a lot about this screams business, from the security provided in Samsung's Knox platform to the Augmented Reality technology thrown in, but given the resistance to the outside world, the consumers of the world might be intrigued by a tablet that can survive a few drops, especially one that supports Samsung's wired keyboards.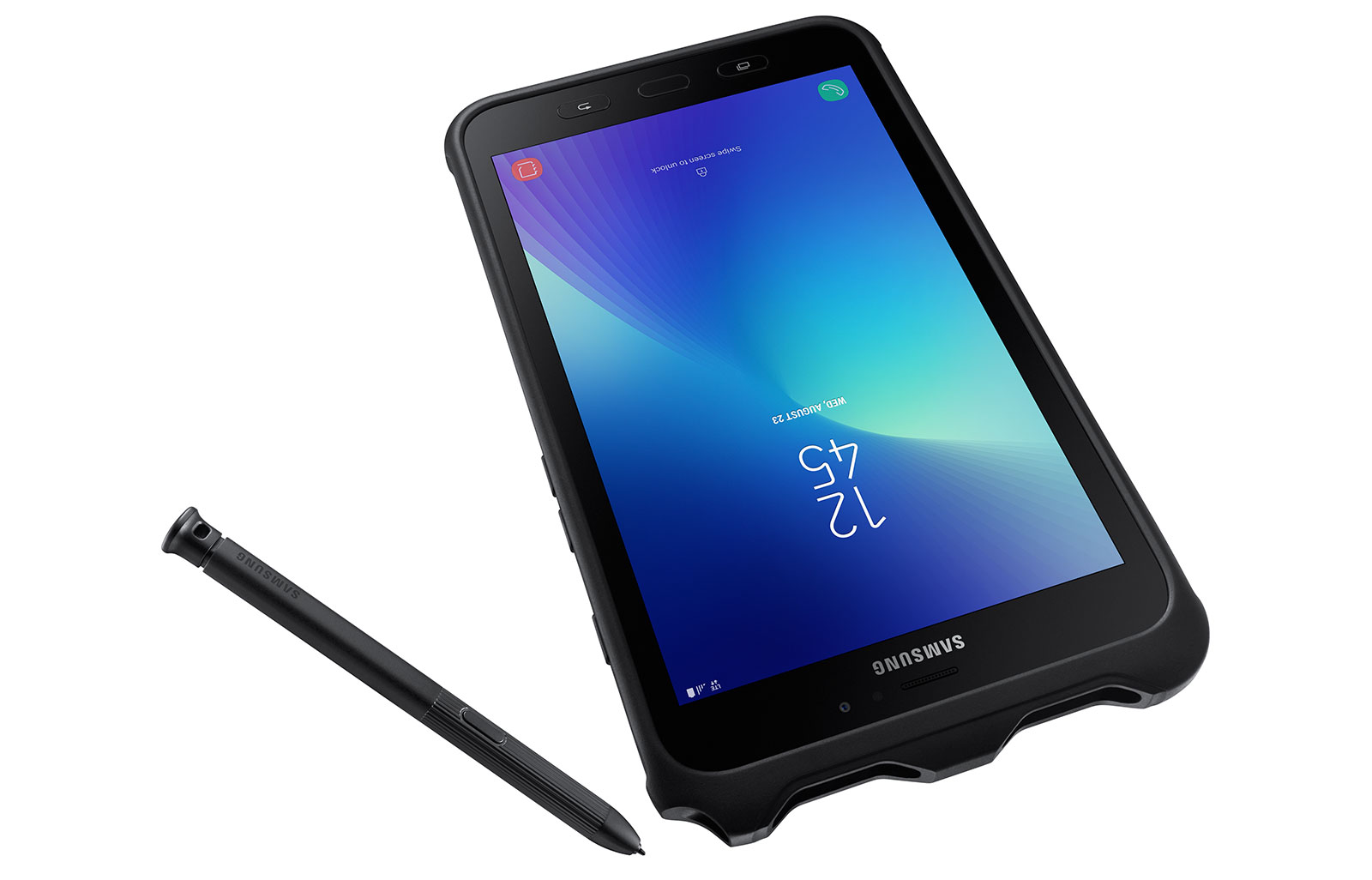 That's something the company reveals with its "Pogo Pin" port on the side, though it hasn't said whether a keyboard for the 8 inch Galaxy Tab Active 2 will be forthcoming, making us believe that it will work with the other wired keyboards for the Galaxy Tab S3 even if one isn't custom made for this size.
Both are made for very different markets, mind you, but at least the option is yours, with the other tablets available already for some times, while Samsung's Galaxy Tab Active 2 is due to hit stores shortly from $699.