One of the most talked about digital video camera makers is working on a phone of all things. Is Red building a unicorn?
There's an idea that your next phone should represent a vision of the future, and it's a concept we're gradually inching towards.
While phone calls aren't the main reason we use these devices, they are slowly making their way to a piece of technology that has jumped way out of a science fiction film, especially now that they occupy large thin touchscreens that can connect to the web from any location.
What will the future bring?
If you're camera maker Red, the possibility could be something involving holography, a field that basically takes video and throws it into the third dimension, revealing 3D images and video that can appear above the display.
RED's concept is called the "Hydrogen", and while the company hasn't said much, the information shown to the world suggests it would be a mobile device sporting support not just for 2D images seen on phones today, but also glasses-less 3D, also known as autostereoscopic imaging, or sans-glasses 3D.
3D without glasses is something that isn't unheard of and has popped up before, once in Nintendo's 3DS and then subsequently in HTC's Evo 3D, with the displays reliant on technology like lenticular or parallax barrier, both which basically allow each eye to see both left and right frames at once to make the image appear as if it poops off the screen.
You don't see much autostereoscopy anymore, but Red may well be working on something similar, announcing that its Hydrogen phone concept will deliver 3D content using "nanotechnology that seamlessly switches between traditional 2D content, holographic multi-view content, 3D content, and interactive games".
More than just a complex screen capable of displaying holographic content, Red also says the Hydrogen will be modular, making it able to connect to Red's cameras and used as digital video camera monitors. That'll mean its target market isn't just that of folks keen to try something from the future, but creative types already using Red's assortment of digital video cameras, likely including the team behind "Guardian of the Galaxy Vol. 2", "Transformers: The Last Knight", "Jurassic World", "Captain America: Civil War", "The Great Gatsby", and many others.
While the modularity seems simple unless you have a Red camera, we keep coming back to the screen, and with no indication of how the company will be making it, we have to resort to one basic question: how?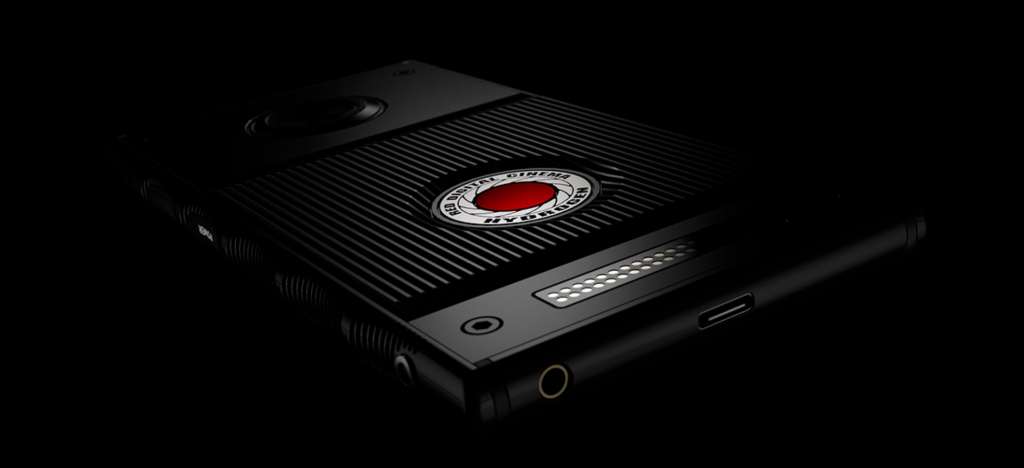 There's no explanation yet, though Red does point out that the phone will run on Android and rely on a proprietary holographic algorithm for the expansion of sound into "multi-dimensional audio", not to mention the presentation of "4-view" holographic content on its 5.7 inch holographic display.
Current attempts at holograms and holography tend to rely on mirrors to create the sensation of a visual that can pop off the screen, but it's a technology that is continually evolving, and while we're not at the level Star Trek predicts with its holodecks creating visuals that you can touch and hold, the idea of an image that pops off the screen shouldn't be too far off.
In fact, while our screens are getting more and more vivid – and even close to edgeless – Sony revealed a holographic display concept back in 2010 at SIGGRAPH, while MIT revealed what researchers were working on in the field back in 2013.
If Red has something similar that it can make portable, it could be a true game changer, provided the company can make it work in a way that is more than just a gimmick, which was HTC's problem in the Evo 3D.
And with a price of $1195 USD for the aluminium model and $1595 for the titanium one, right now Red's Hydrogen phone concept is easily one of the most expensive phone concepts, albeit one that is refundable up until the point where the company will release the phone.
That's not expected until the first quarter of 2018, which isn't far away for a technology with as many questions mark as this one. Red has missed release dates in the past, so we wouldn't be surprised to see this one go past the first quarter of next year, but it will definitely be interesting if slash when the Hydrogen smartphone materialises, as it could have the potential to change not just phones, but also media, too.
A phone this impressive could well be a mythical unicorn. Here's hoping it gets made into something more than myth.