It's May 4, and while the fourth May well be with you *boom-tish*, there's no other date more suitable than this one to check in on the progress for the Star Wars theme parks being built.
With new Star Wars movies on track each year for the next few, it's hard not to see the Star Wars madness that will grip the world, and the owners of the franchise are doing what they can to bring the imaginative world of Star Wars to life.
Now that Disney has control of Star Wars, we're not only seeing top TV shows, but all the movies we've always wanted, not to mention some pretty spectacular toys, too.
One thing we'll also be seeing is new amusement parks, or rather lands to Disney's current amusement parks, as Disney expands both Disneyland in California and Disneyworld in Florida to bring the worlds and adventure of Star Wars to the real world.
There will be one in each of the major American Disney theme parks, and production officially started in 2016, with the parks on track to be complete in 2019.
But just because they are a ways away doesn't mean you can't see what Disney is up to, leaving you to speculate what will happen next.
To assist, the aerial imaging experts at NearMap have released images offering a little bit of insight as to what Disney is doing to the new parks, and while nothing is really given away, again you can speculate and take very large guesses.
For instance above you can see the makings of what Disneyland has planned, and there are some guesses you can make here.
Is the tower going to be something for the Millennium Falcon, or will what sits on the edge in the circular spot provide the basis for one of Star Wars' most popular space ships.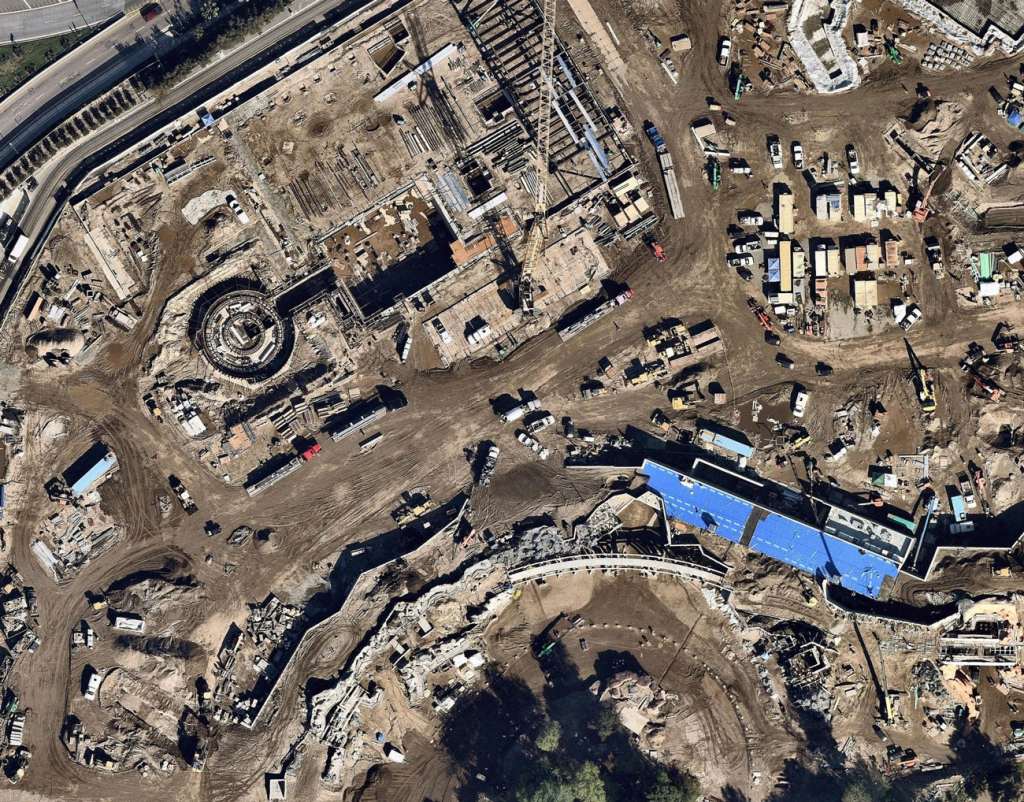 As for when you can see this park for yourself, that's something you'll have to wait until 2019 for, as Disney is building things, but they won't be ready until reportedly closer to the release of the final film in a few years.