After spending a few years looking after performance and mobility, Microsoft is going to scale it back and cater for the educational folk, like students and teachers, starting with a new version of Windows and a laptop made to suit.
Not everyone has the same needs when they're buying a computer. You might need something that acts as a basic productivity workhorse, while someone else might prefer a system spec made for games, and someone else might just want a middle ground that they can take with them and set up anywhere on the fly.
Students tend to have mixed needs, with productivity a big part of what they're looking for, but expandability later on so they don't necessarily have to upgrade quickly. That makes their product purchasing cycle a little more complicated, and something Microsoft seems keen to take a stab at in 2017 with a different approach, starting with a new laptop and a new operating system.
Let's take a look at that laptop first, because it's an interesting product.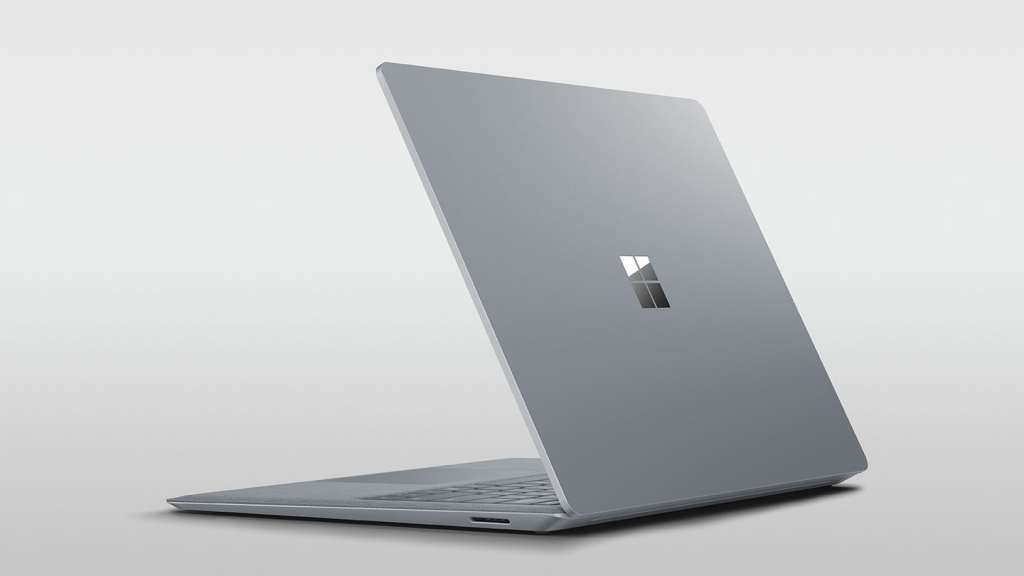 Microsoft's all-new Surface Laptop
Called the Surface Laptop, it's not to be mistaken with the Surface Book or the Surface Pro. While the design language is definitely there from Microsoft's other machines, this isn't a tablet in the sense that the others are.
The Surface Pro, for instance, is a Surface tablet with a replaceable keyboard that flips over the front like a book cover, while the Surface Book is a tablet that connects to a keyboard and battery base station.
A little bit old school in comparison, the new Surface Laptop is just that — a laptop — designed with much of the technology that has graced a Surface Book's lesser priced model, and yet doesn't include the detachable technology.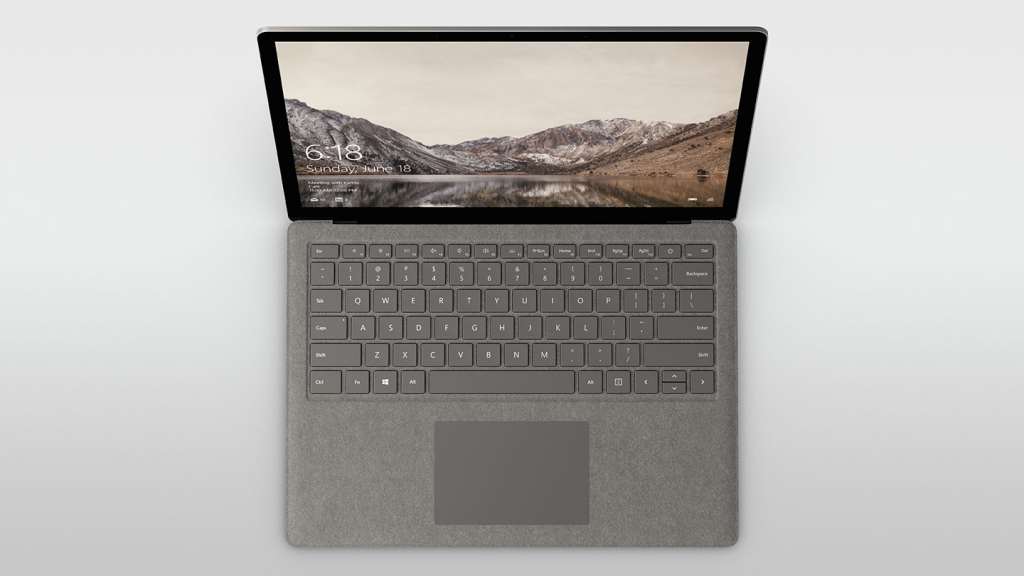 The keyboard is built into this one, with Microsoft applying the soft Alcantara fabric keyboard to the top, intended to keep your wrists comfortable as you type, and something Microsoft's Surface Pro tablets have had an option for in the past.
That's easily a continuation of that design language, as is the internal spec sheet, which reads like a slightly refreshed Surface Book.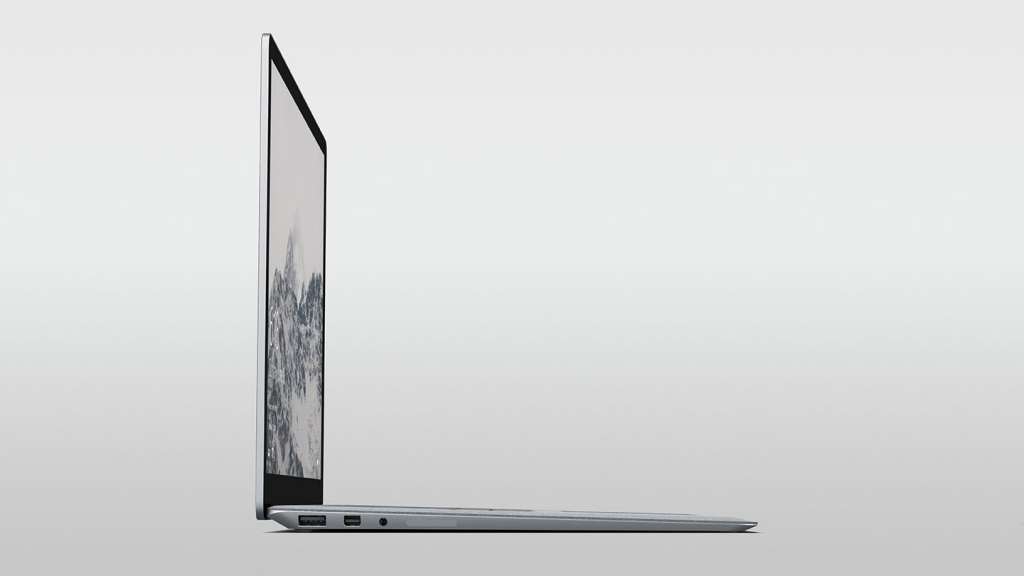 As such, you'll find a more up-to-date Intel Core i5 or i7 for seventh-generation — something even the current Surface Books and Surface Pros lack — as well as up to 16GB RAM, up to 512GB SSD storage, 802.11a/b/g/n/ac WiFi, Bluetooth 4.0, an aluminium casing, a 720p camera, Windows Hello facial scanning for logging in, and a 13.5 inch PixelSense display running the slightly lower resolution of 2256×1504 compared to the 3000×2000 of the Surface Book.
It's a fairly similar system to the basic Surface Book, which we're curious if that even has a future now, and Microsoft has even made efforts to slim things down more, with only one USB 3.0 port, the Mini DisplayPort we're used to seeing, and the special magnetic Surface charge port (Surface Connect). No USB Type C here, a rather interesting omission.
Most interesting, however, is the operating system: it's Windows, but not quite as you know it.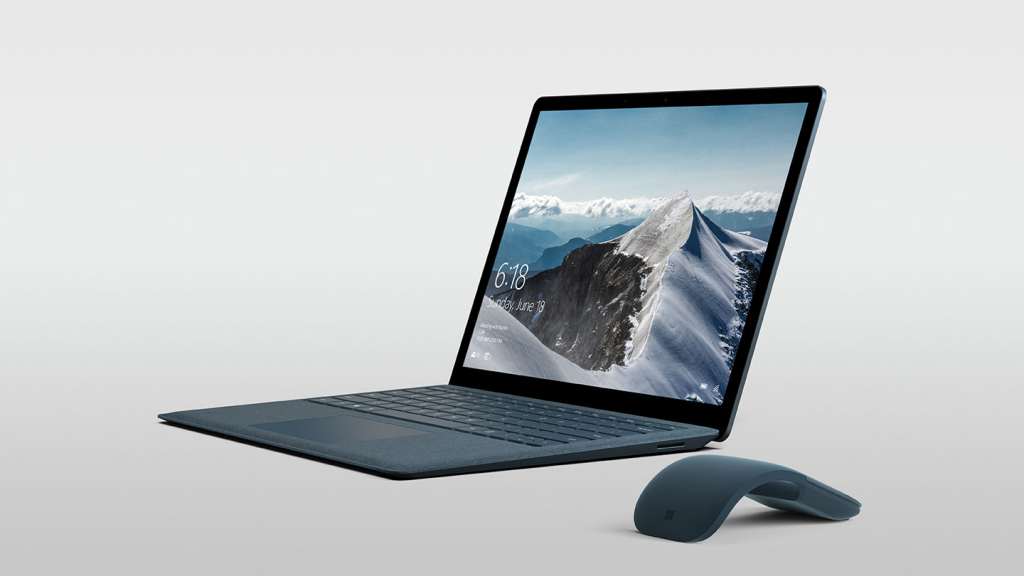 A new generation of Windows: Windows 10 S
If it's not clear from this slightly cut-back edition of a Surface laptop who Microsoft is targeting, it's students, and this shift in approach also starts with a different interpretation of Windows 10.
It's not a drastically different take on Microsoft's operating system, but it is one that is a little familiar, and one we're not sure will be the overwhelming success Microsoft is hoping for.
Called Windows 10 S, it's a variation on the Windows 10 theme. You'll still find the same layout, the same lockscreen, the same Windows bar, Cortana search box, and everything else that makes it Windows-y, but unlike your conventional edition of Windows 10, you can only get apps from the Windows Store.
And just like that, there's the rub.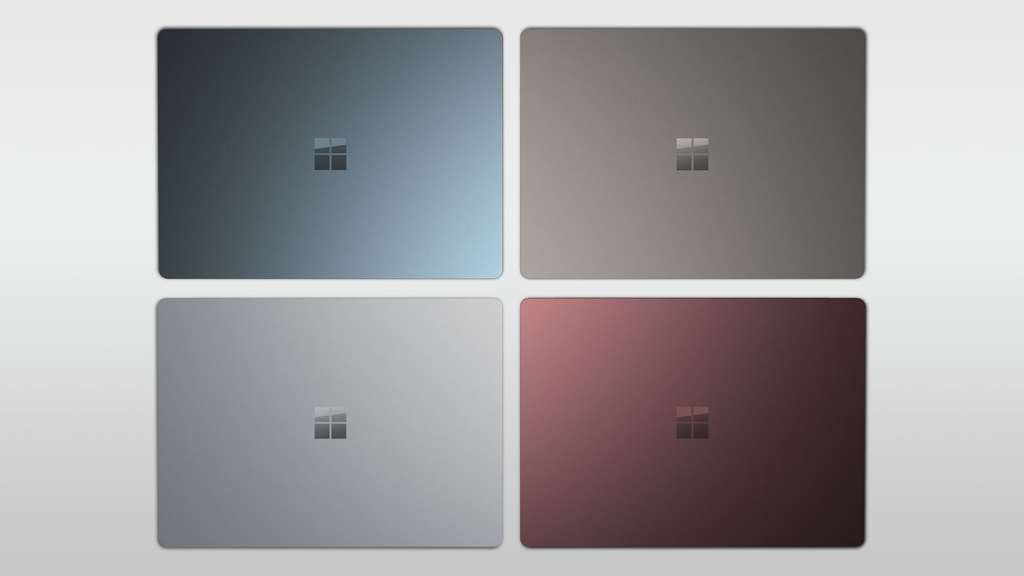 Essentially, it's regular Windows with a limited app store, meaning you can only get apps that Microsoft has checked, and that developers have decided to push through the Microsoft Windows Store, the little shopping bag icon most users of Windows 10 computers have probably chosen to ignore.
If that sounds like you, you're not alone. When we get a Windows laptop, removing that shortcut from the taskbar is one of the first things we do because — and this is the simple truth — there is very little on the Microsoft app store worth grabbing from its store presence, at least from what we've found in our troubles.
Despite this, Microsoft's push to move this way means the device is essentially more secure, since the apps in question will have been verified (in theory) by Microsoft's teams. We're curious to see how Microsoft deals with the malware problem using only the Microsoft Edge browser, and that's an interesting topic because Windows 10 S won't allow Firefox or Chrome browsers, since neither is available through the Microsoft app store. Opera is, but no other major browsers means a Windows 10 S laptop won't have much choice when it comes to browsing the web comfortably, especially if you don't like Edge.
Office is, however, and so are some other applications, but it's not the massive archive of apps that the internet has available to it, and that makes Windows 10 S feel a little familiar and much like both the original Surface powered by an ARM processor and the Windows 10 for Phones, both of which kind of died, or are in the process of dying (sorry Windows 10 for Phones: we liked you, but it's not clear if Microsoft still does).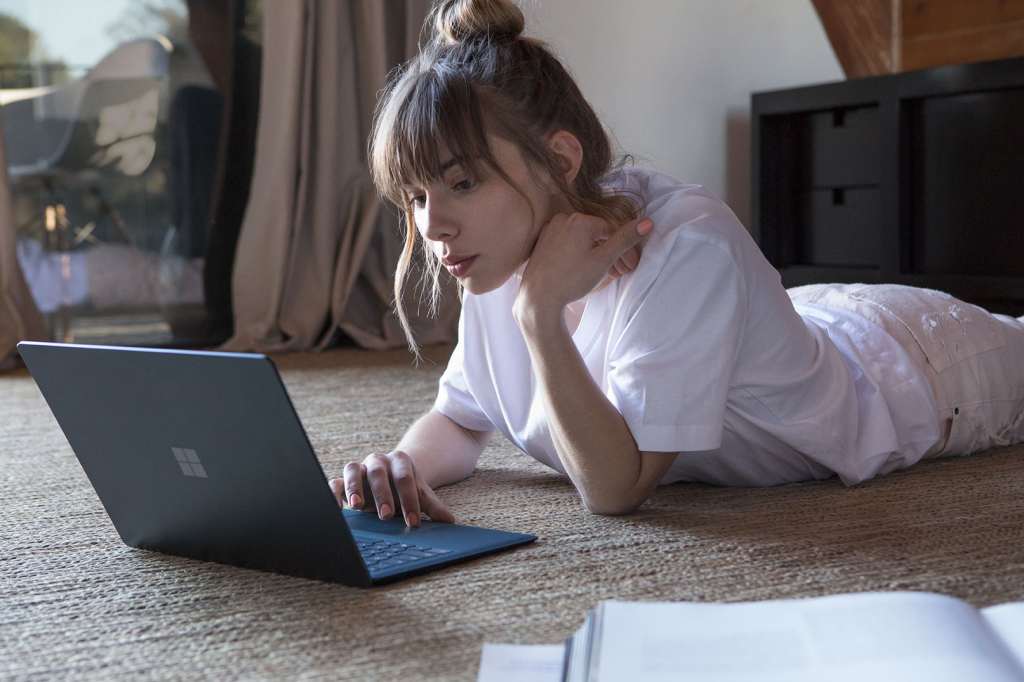 Most confusing from Windows 10 S is that it can actually be upgraded to the proper version of Windows — Windows 10 Pro — provided you pay a little more to do so, giving you access to all of those apps you might actually want to use. You know, like Chrome, Photoshop, and pretty much anything starting in an "exe" or "msi" file that doesn't have to be found through the Windows equivalent of an app store.
That leads Windows 10 S to a rather confusing place, and one which Pickr's writers have been talking about in the short time it has been out. It's a rather interesting point for the team, and one we're all kind of aligned on.
However, what it feels Microsoft is trying to do is bring the educational laptop back to the basics, offering a budget and streamlined operating system to other laptop makers that will kind of force people to pay for a better version if they need it. And if they don't — if the kids are happy to just use what Microsoft has in the store — so be it, but it feels like Windows 10 S is more than just a showcase for the Surface Laptop, but also a way of saving and also making a little bit of money for Windows in the budget school computers that have been out for some time.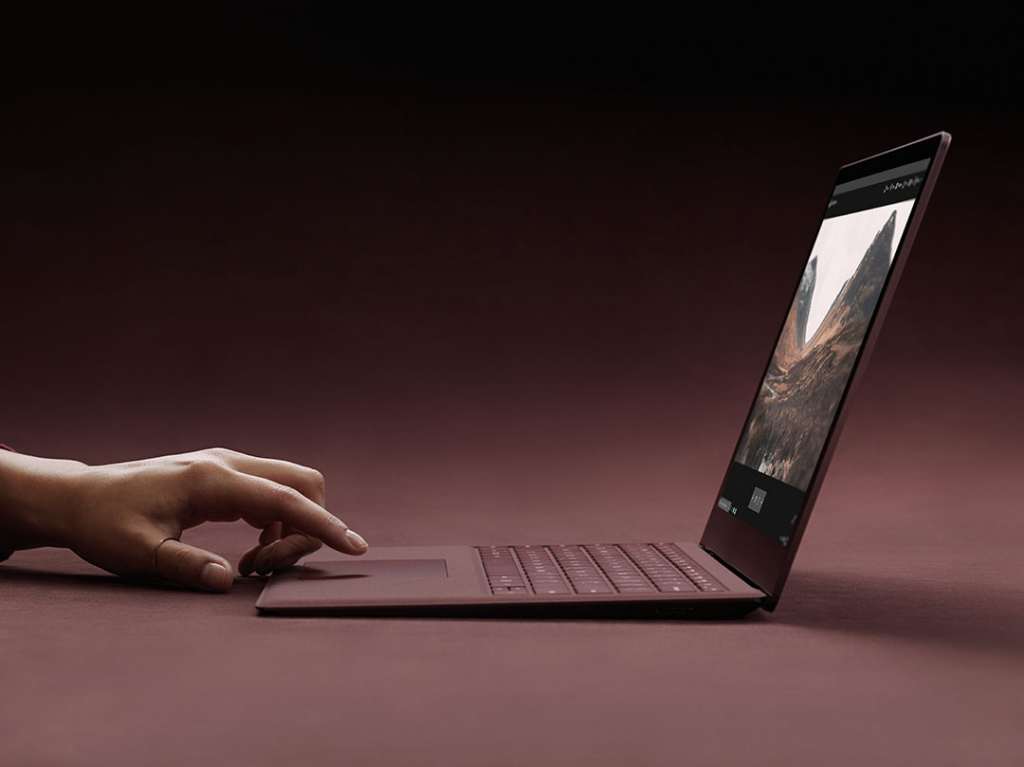 Australian Surface Laptop Availability
You're unlikely to see Windows 10 S on a laptop for a good month or so, with much of the push coming in the American summer a couple of months ahead of a return to school, because students are on break there. As such, Microsoft has said the Surface Laptop will see a starting price of $999 USD and an availability of June 15th, arriving in Australia and New Zealand  for $1499 (at least in Australia) as well as much of Europe alongside that of the US in the next few months.
We're sure we'll see Windows 10 S on a few new laptops, too, from the other major manufacturers, as more try to keep the momentum going with their own interpretations of what a student laptop should do, but we hope their teams do a better job of explaining why Windows 10 S will be good, because outside of a focus on security, we're not sure if the shift to 10 S will be handy for anyone who isn't working at Microsoft.