The makers of some of the most popular guitars have been working on a way to get people learning, and it could make a rockstar out of anyone.
Ask anyone that has ever started learning an instrument and they'll tell you it can be hard. This writer can handle three instruments comfortable, with cello, double bass, and electric bass, and while he's been able to work them for years, they weren't easy to start with.
That's the thing about musical instruments: they can do so much, but they're not necessarily easy to sink your teeth into to begin with.
Those early days when you first pick up an instrument are vital, because if you don't have the education nailed, you won't get stuck in, and may give up.
It's why education is so critical for those early days, hiring an instructor or getting stuck into online videos demonstrating what you should and should not do.
The maker of some of the world's most popular guitars has this week unveiled a solution aimed at not just helping those new players, but also even some of the experienced ones, giving guitarists and newbie musicians the chance to follow professional instructors to playing songs both old and new.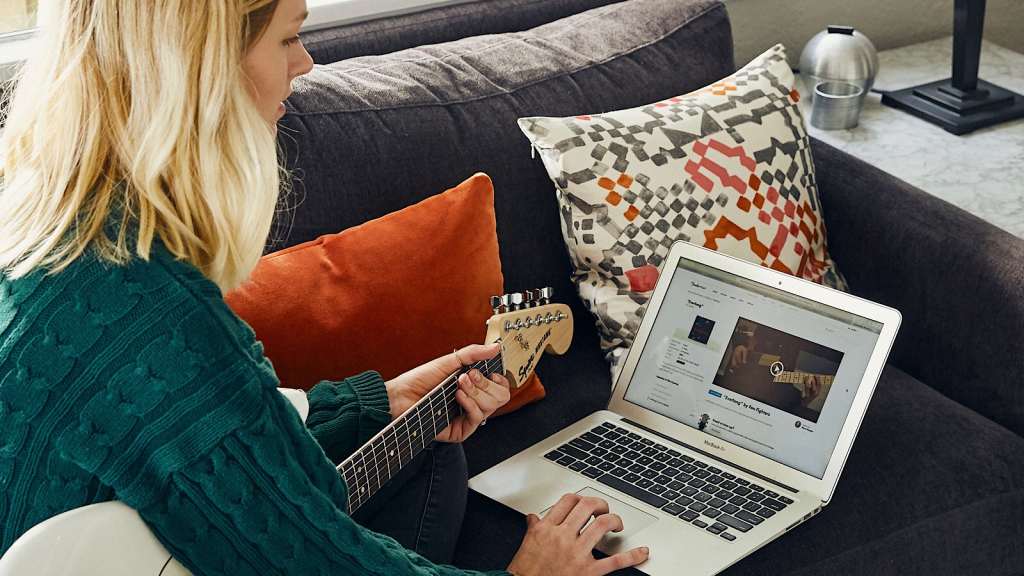 Called "Fender Play", it's a service aimed at anyone who wants to learn guitar, with Fender working with educational advisors from the Thornton School of Music at the University of Southern California as well as the Musicians Institute in Hollywood to develop a learning strategy and curriculum to make things easy on an ongoing basis.
You'll load up songs you want to play, learning riffs, chords, and techniques through 4K video shot through multiple angles, with the system able to let users go through the lessons at their own pace.
The music on offer is both old and new, ranging from The Rolling Stones to U2 to Foo Fighters to Shawn Mendes and many others, and the songs you pick to learn from essentially create your own path for learning, helping you to shape what and how you learn using genres like rock, pop, folk, blues, and country.
"Ninety percent of people who pick up the guitar will drop out after one year, and we see Fender Play as a solution to that challenge," said Ethan Kaplan, General Manager for Fender Digital.
"Our intuitive platform, whether used on its own or as a practice supplement to in-person lessons, allows first time players and beginners to get started. It allows them to learn when and how they want in a digital setting with superior production and accuracy far surpassing your average online lesson video," he said.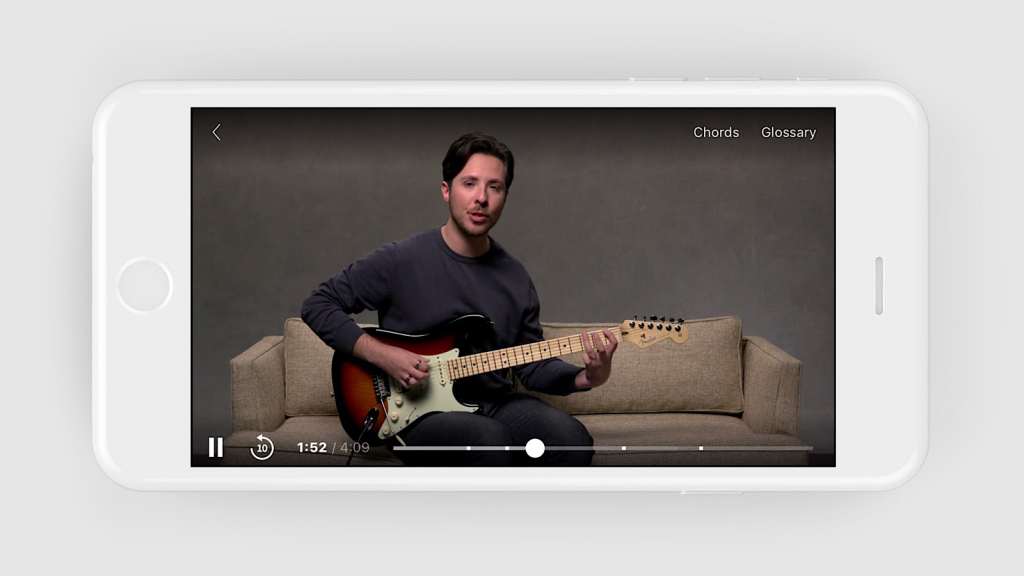 Due to its ability to track and shape lessons, Fender Play is a little different from its online video lesson counterparts, something of which you can find easily on YouTube, usually by searching "guitar" and the song you're trying to learn.
While YouTube offers plenty of instructional videos, many of which are by excellent musicians, Fender's service aims to be a little more like an educational program as opposed to merely a video playlist.
"This is a pinnacle step for Fender Digital as we continue our progression from analog to digital, linking the offline and online experience of playing, while maintaining over 70 years of guitar history," said Kaplan.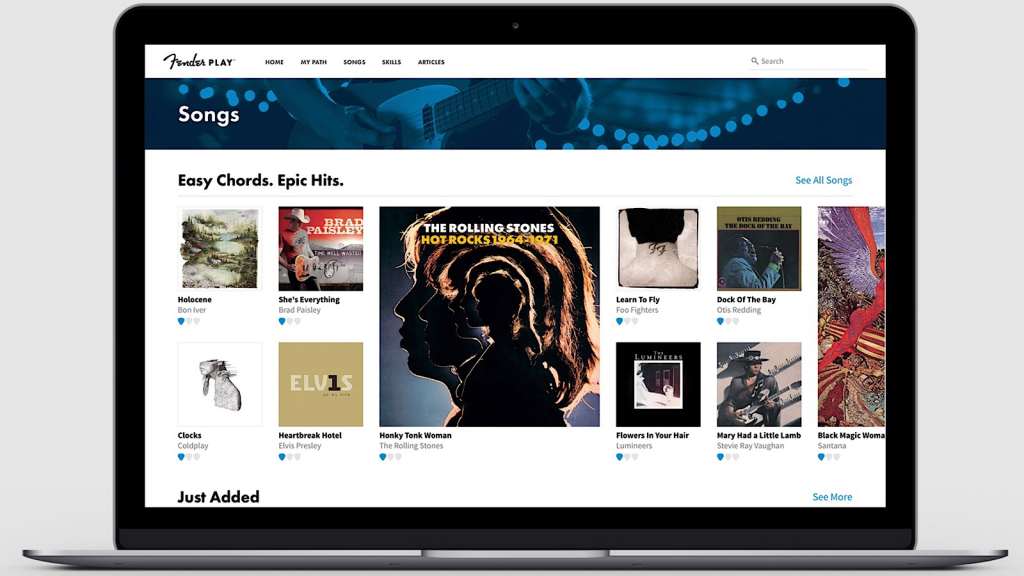 One thing worth pointing out is the price, because Fender's service isn't free, though it does offer a 30 day trial. Once through that first month, Fender Play goes to a $20 USD per month cost, though it's a service that can work through both web browser – any web browser, provided it's modern – and iOS app, meaning it works on iPhone and iPad.
The app isn't yet available on the Australian App Store, but Fender's people tells it's on the way, and Fender Play work on the web browser in the meantime, though local app release on the iPhone and iPad is expected very shortly.
Fender says Android availability is on the way too, though expected next year. For now, Fender Play will work perfectly well on mobile devices through the browser, with an optimised app coming later.