Even if you don't have the NBN at home and are still struggling with ADSL2+, D-Link's latest modem router aims to sort you out with the fastest speeds for the home.
One of the biggest pains at home is that of wireless internet, because with so many devices entering our lives, how do you make sure they all go online?
It's not even a question of purely internet speed, though that is definitely a factor in modern life. Depending on if you have ADSL2+ or are lucky enough to get the NBN installed without fail, your home wireless network may struggle to hit high speeds due to space, range, and how much the router has been designed to handle.
The simple truth that people learn quickly about wireless networking is that it's not easy, and can often require a two-step solution: get a good modem (possibly one supplied by the internet company you subscribe to), and then get a good router (and maybe even more over time).
Two-step networking solutions have never been totally popular in the home, though, not just because they tend to be fiddly, but because they involve two products, a modem and a router, something that can dent the whole concept of convergence and ease of use.
Combined modem routers exist, but with the market shifting to fibre solutions, these aren't always easily found, and many of the high-end routers that come to market are made as a one-step solution if you have fibre, not if you're stuck on ADSL2+, which many Australians are.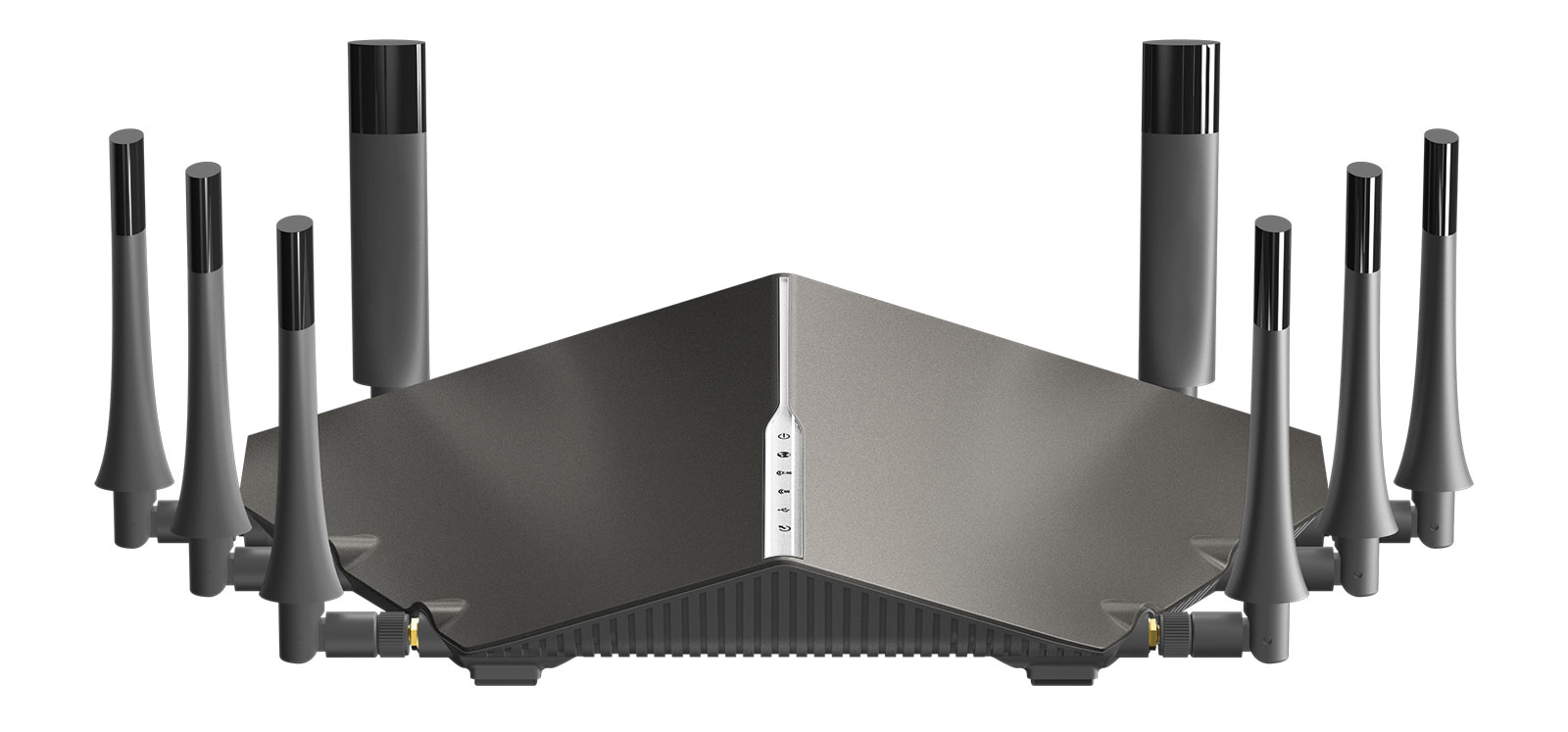 However, D-Link may have an answer in the form of the Cobra, a super-fast converged ADSL2+ modem router that also has support for the NBN, making it possibly a one-stop shop for your current connection and the eventual arrival of the NBN at your home.
Built to be a little more future proof than your standard modem router, D-Link's Cobra is also known as the DSL-5300, and provides D-Link's unique design borrowed from all of its high-power routers, which kind of looks like the roof of a home with several antennas.
In fact, "several antennas" is the best way of describing just how many this thing has, with eight included designed to push out the 802.11ac tri-band WiFi out to a whopping speed of 5300Mbps, or 5.3Gbps for those of you at home wanting to talk in properly high-speed talk with giga, not mega.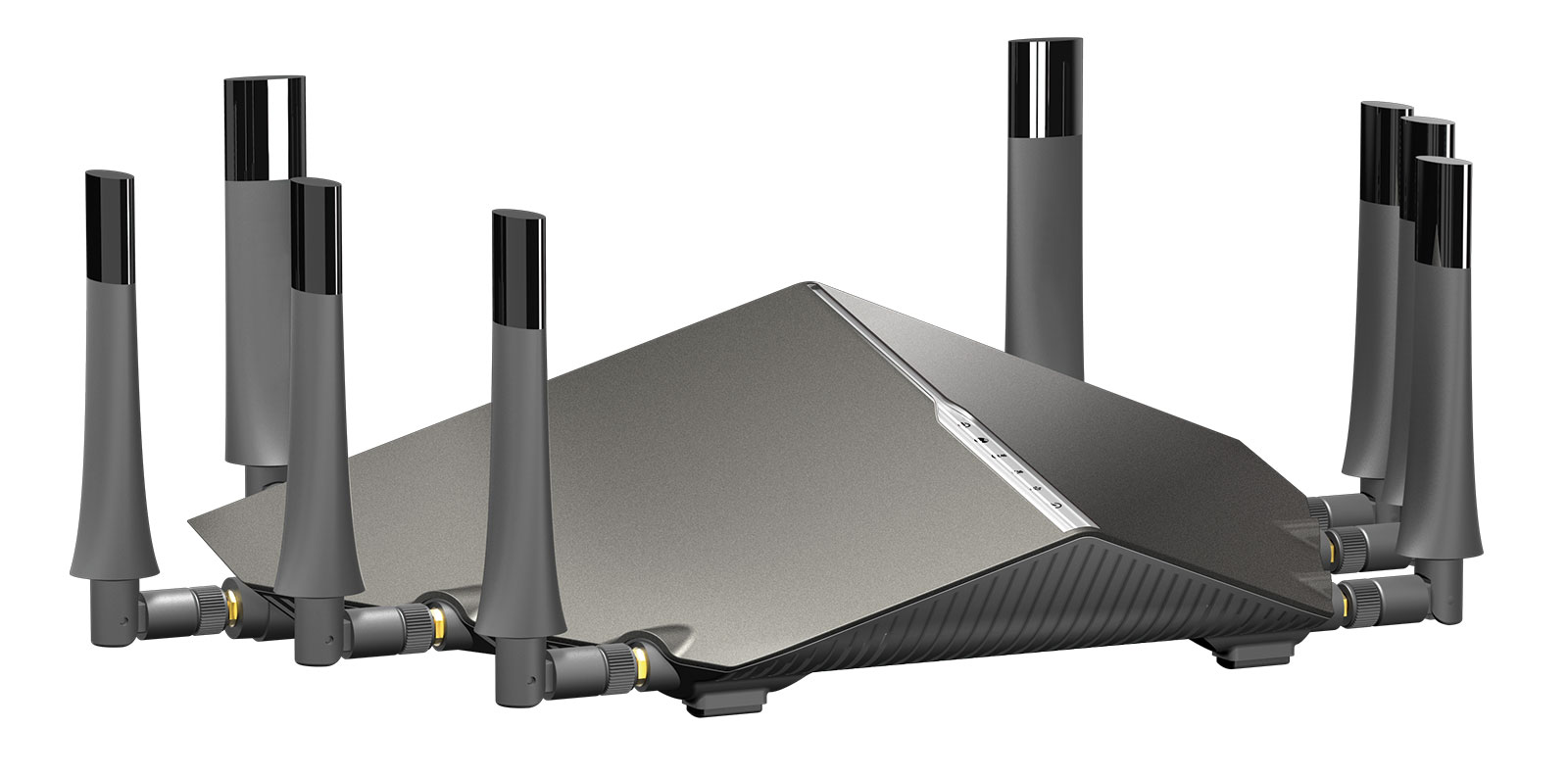 With three bands at 5.3Gbps of connection to go around, essentially you're talking about two meaty network bands for high-speed devices that need it — like your video game console, a 4K TV, your computer, and so on — and then one lower band for the smaller devices — your speakers, your phones, whatever your kids happen to be using.
Inside the Cobra, D-Link has provided an abundance of technologies, including the improved Wave 2 Multi-User Multiple-In Multiple-Out (MU-MIMO) WiFi technology, SmartBeam to send wireless more accurately to SmartBeam supported devices, home-wide PowerZone support, and a 1.8GHz quad-core chip to handle the hardware and the decision making for what device gets how much speed.
"Flowing on from the heritage of our multi-award winning Taipan Modem Router, the Cobra adds even more bite with the latest generation MU-MIMO Wave 2 wireless support and ramps up the speeds even further to a whopping 5.3Gbps combined across its three Wi-Fi bands," said Graeme Reardon, Managing Director for D-Link in Australia.
"It's also been designed with the NBN in mind so it's 100% built for that purpose if required," he said, adding "there's no compromise of any kind with Cobra".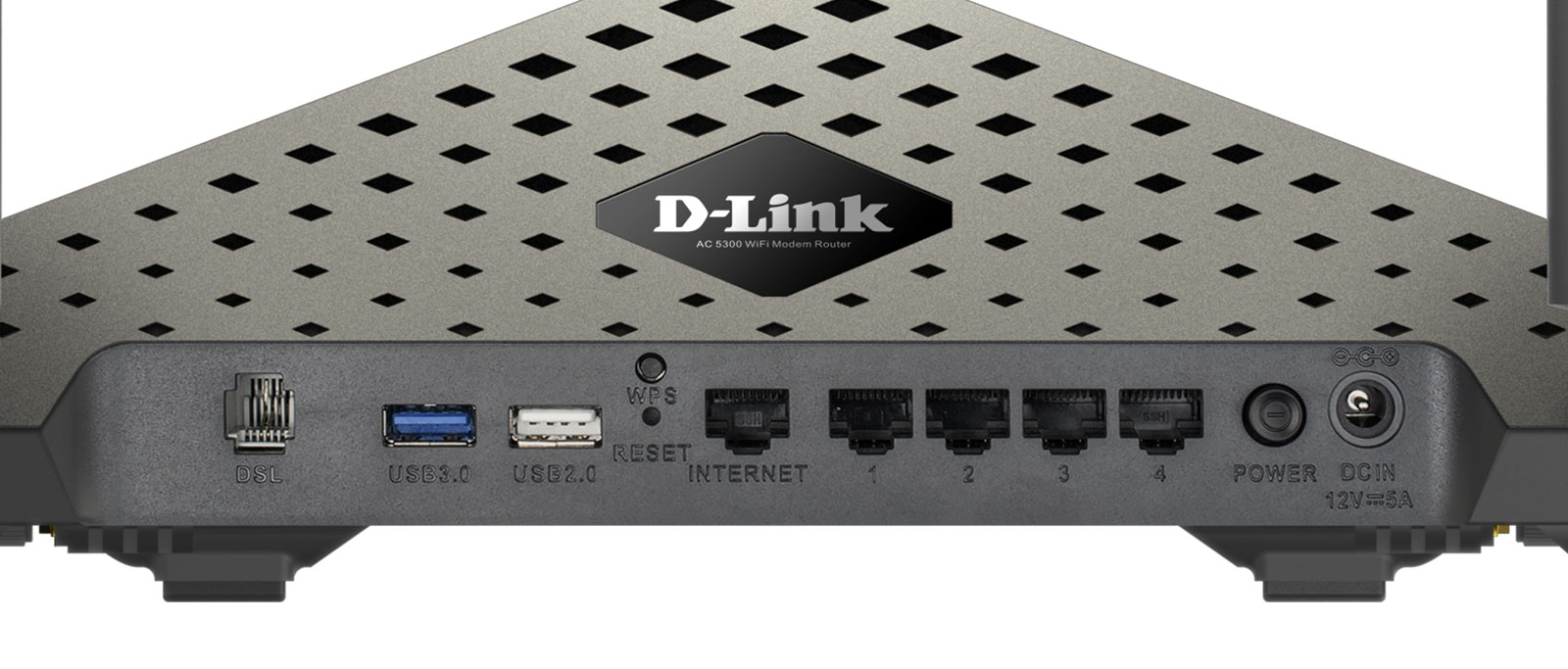 The one catch with the Cobra is the price, with D-Link setting this thing fairly high given the technology inside.
As such, you'll find the D-Link DSL-5300 Cobra in stores and on the D-Link Australia website for $749.95, though hopefully it will end up being a longer term purchase given its use for both ADSL2+ and the NBN.
We're aiming to have a review online in the coming days, so stay tuned.