Try as we might to persuade everyone to get internet security, it's still not on everyone's devices yet, and as more devices get the internet, security will be more important. So what can you do to make sure your home is locked down?
One solution is coming in the form of a new appliance you'll be able to attach to your router, courtesy of security company Trend Micro.
The idea is simple enough, with a small router addition called the "Home Network Security", a little black box you attach to your router by way of an Ethernet cable that monitors your home's network traffic for nasty information and stops it in its tracks.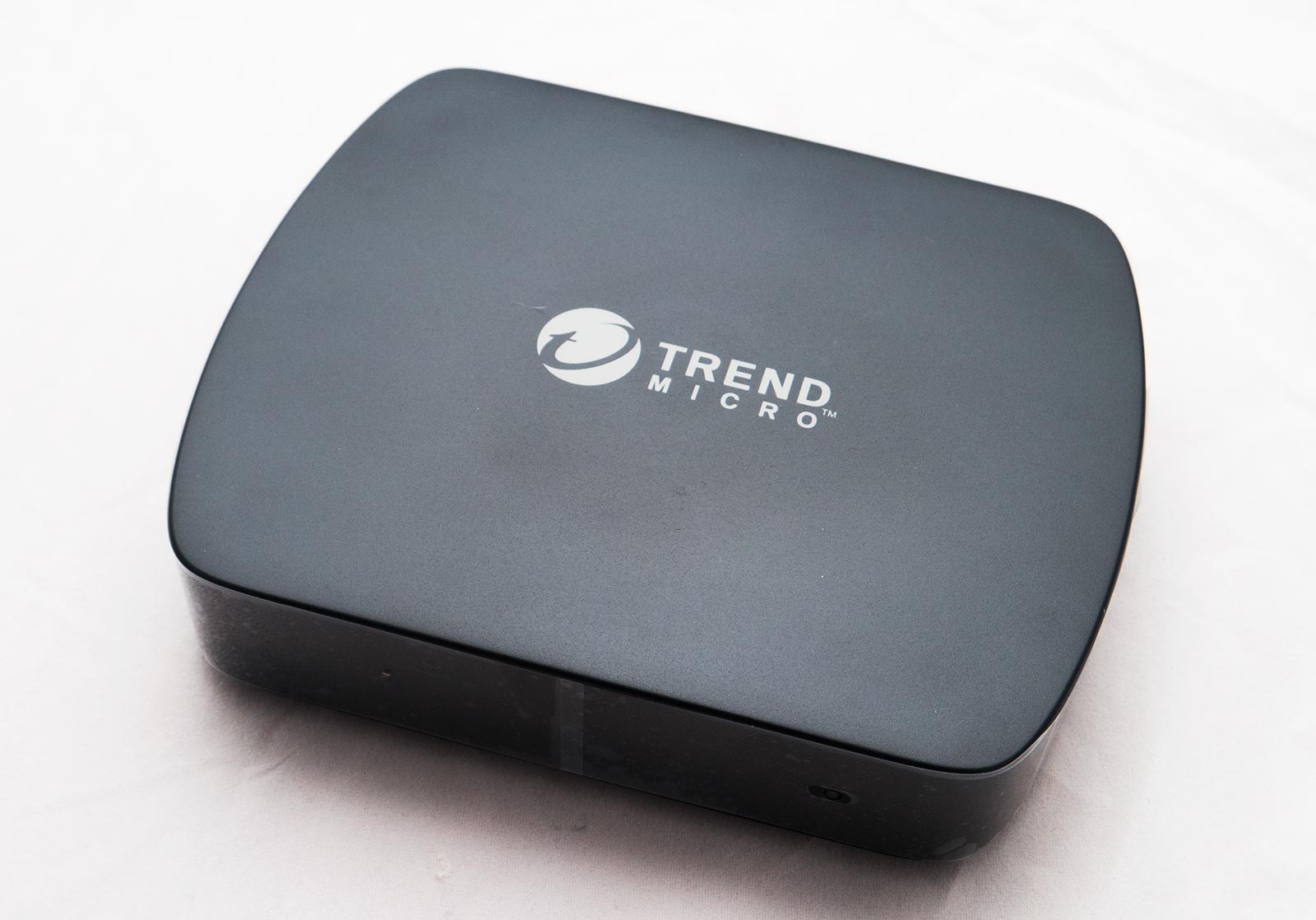 Did you accidentally click on a phishing email? It's blocked. Did an email come with a virus that you think you might have downloaded? The payload is thwarted. Are you getting attacked online? Not anymore.
Trend Micro's little package is about stopping all of these issues inside your own network, and because it does it through a network-connected box, it means it also impacts devices that don't normally have security software made for them, like the iPhone, iPad, PlayStation, Xbox, and every device in your home that has been graced by the word "smart" at one point in time.
For instance, while it's possible to click on a phishing scam on the iPhone and have nothing be reported — because Safari won't tell you if the site is a scam — the same link clicked on Trend Micro's Home Network Security will reveal a warning that the site you were intending to visit is a scam, and that you probably shouldn't go to it.
In the middle
Essentially Trend Micro's hardware is acting as the middleman in this situation, watching over the traffic being communicated on your network and comparing it in the cloud to the research and security signatures being checked, generated, and uploaded by the security company's systems. When it finds something it doesn't like, the hardware responds, blocking it from doing any harm at home.
That means anything connected to your home network falls under the purview of Trend Micro's Home Network Security box, whether it's your phone, your partner's phone, an iPad, another tablet, several computers, the smart fridge, the smart lights, an internet connected surveillance camera system, a net-linked air conditioner, and so on and so on and so on.
Perhaps most intriguing is the level of control Trend's box will afford you, able to enact a sort of blocking or notification system when certain computers are accessing websites they may not be allowed to access, as well as also being able to deny access at points.
Are the kids not supposed to access a lewd site? It can tell you when it's happening as it's happening, and you can remove them from the network, halting their device thanks to its Mac address, the unique code applied to that gadget and only that gadget.
"The rise in populatrity of connected devices is seeing homes being more connected than ever before," said Tim Falinski, Consumer Director for Trend Micro in our part of the world. "Families are using all types of gadgets to access the internet at home including smartphones, tablets, game consoles, and smart TVs, which is seeing kids today connected to the internet for longer periods of time.
"While traditional devices such as laptops and home PCs are usually protected by security software, these new smart devices are often forgotten and can be a huge security risk for families," he said.
Good for home, just not when you leave
Even though that is certainly the case, Trend's network security box is not a replacement for internet security, working only inside the home it is connected to, meaning if you leave the homestead without internet security on your computer, you're just as vulnerable.
Trend's Home Network Security does deal with this, however, and seems like an ideal way to help safeguard and harden a home network, though there is a catch: it won't work with HTTPS connections.
That means if an exploit works through the secure connection — let's say a fake website tries to ensnare your details with a padlock — Home Network Security won't pick it up at this time.
Next year, Google's Chrome will start to warn people if websites are not secure, a move seen as positive in the industry, and it's recommended that people make their way to a more secure internet.
Speaking to Trend Micro's experts, it's apparently more common for security exploits today to rely on websites without the security lock on the connection, but in instance where they do, there's internet security software, which also guards against exploits which may be grabbed from hard drives, thumb drive, and so on.
As such, Home Network Security isn't seen as a replacement for internet security and anti-virus software, and it's still recommended that a yearly license is purchased for security on computers in your life, not just because they do different things, but because the software side will protect you when you leave the home, not just stay inside.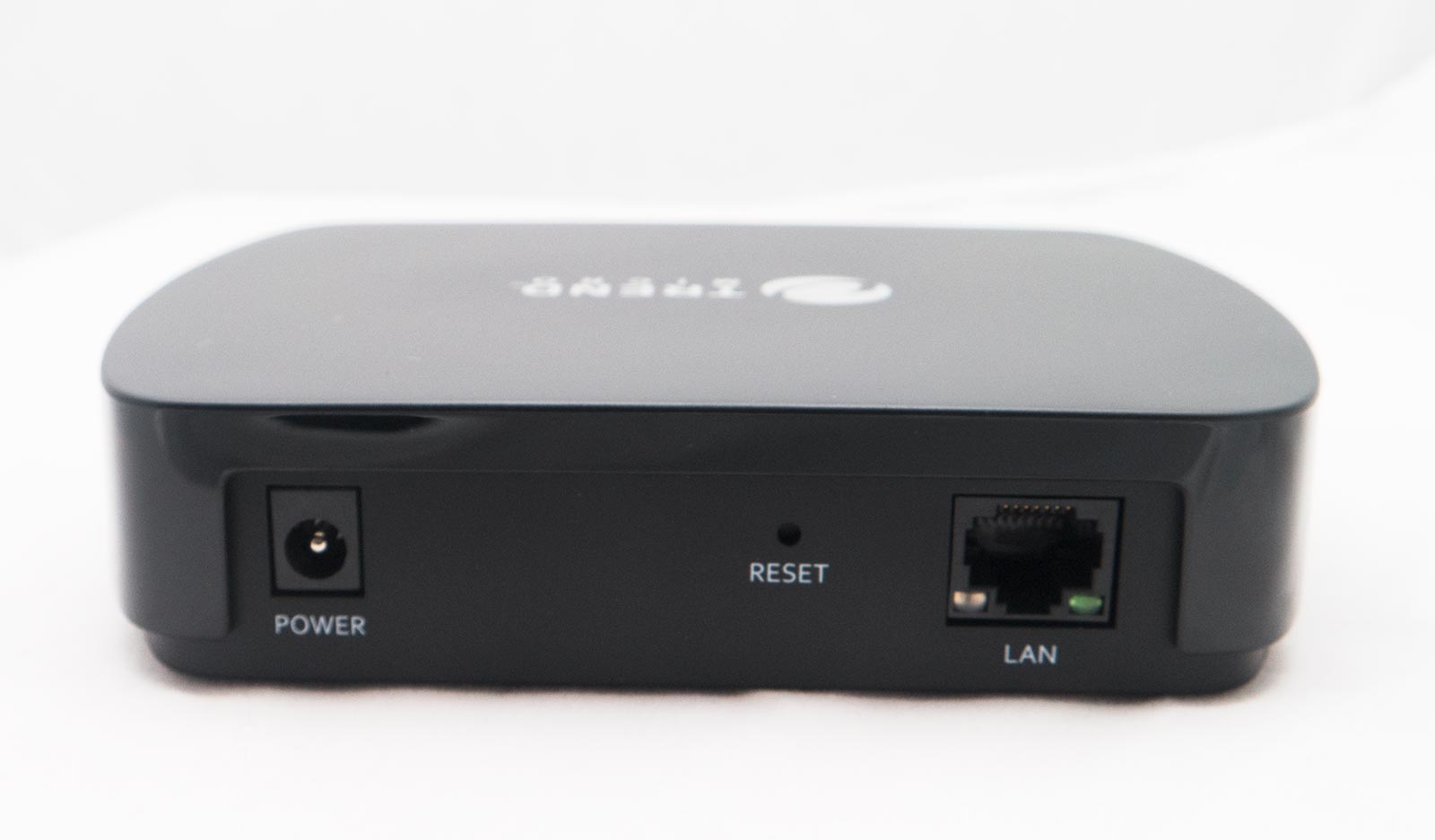 The tests Trend Micro showed Pickr suggest that at home, the solution is ideal for thwarting and blocking attempts at phishing on devices where security software doesn't really exist, and yet probably needs to, with email collected on the iPhone or iPad still at risk for bank phishing scams, of which many are getting more complicated.
If these scams and any other security exploits go HTTPS later on, Trend has told Pickr that it is looking into making its Home Network Security blocking appliance support this, a move that won't require new hardware and could just be done with an update.
And that's good, since the whole thing is cloud connected and isn't just a purchased piece of hardware, but something purchased on a subscription, much like security software.
The cost of doing business
Yes, this isn't just one cost, although it technically is for the first two years, with Trend Micro's Home Network Security grabbing a retail price of $399 with two years worth of internet security at home across all of your devices, WiFi and connected. After this Trend expects it to be a yearly cost of $99, other wise the security product won't work.
While the price is a little on the high side, nothing like this exists in the Australian market, or indeed much of the world, at least when it comes to the home. In fact, when it launches on December 7 (tomorrow), it will launch in Australia and Japan as the first markets, after Trend has tested the product across the country in different places.
For homes with loads of devices, this is an intriguing proposition, and for home with lots of kids and teens keen to make sure that the little ones aren't going to websites they don't approve (or to be notified of it), there's another reason.
Mostly, though, Trend Micro's Home Network Security seems like a good idea, you just have to decide whether it's worth the $399 to protect everything in your home from connecting up to a web that you may not trust.
If the answer is yes, Trend Micro's Home Network Security is available from Harvey Norman and Trend's online store for $399 this week.