As big as big can be, Seagate has a few drives that are impossibly big, so much that you may not have enough data to quite fill them up.
Announced this week, Seagate has a trio of hard drives that will make anyone keen for a new computer stop and think about how much data they really consume.
While few laptops ever really approach the 1TB limit, Seagate's latest crop of drives sit at 10TB, a size that is massive, providing more than enough storage for heaps of files.
That's a tonne of photos and documents and movies and songs, but more importantly, it's a huge amount of space for everything in your life. Namely it's a lot of space if you need it, and given the market it is aimed for, that's something that Seagate's customers will be able to fill.
The new drives aren't made for your laptop, with big desktops, servers, and network assisted storage solutions being where these are targeted, but they give us a sign of what sort of drives are coming in the near future for those of us still sticking with conventional hard drives.
Yes, these are the sorts of drives with moving parts not like the ultra-thin and ultra-light solid-state drives that act as one giant piece of memory. While they may be the future for notebooks and laptops — for most computers, essentially — conventional hard drives will still serve a place in network drives and big computers, and that's where these are positioned.
Specifically, Seagate has three in the Guardian series, with the Barracuda Pro 10TB on the way for desktops, the Skyhawk 10TB for surveillance systems (always-on writing of data), and the IronWolf 10TB for network drives, making for positively huge back-up solutions at work and at home.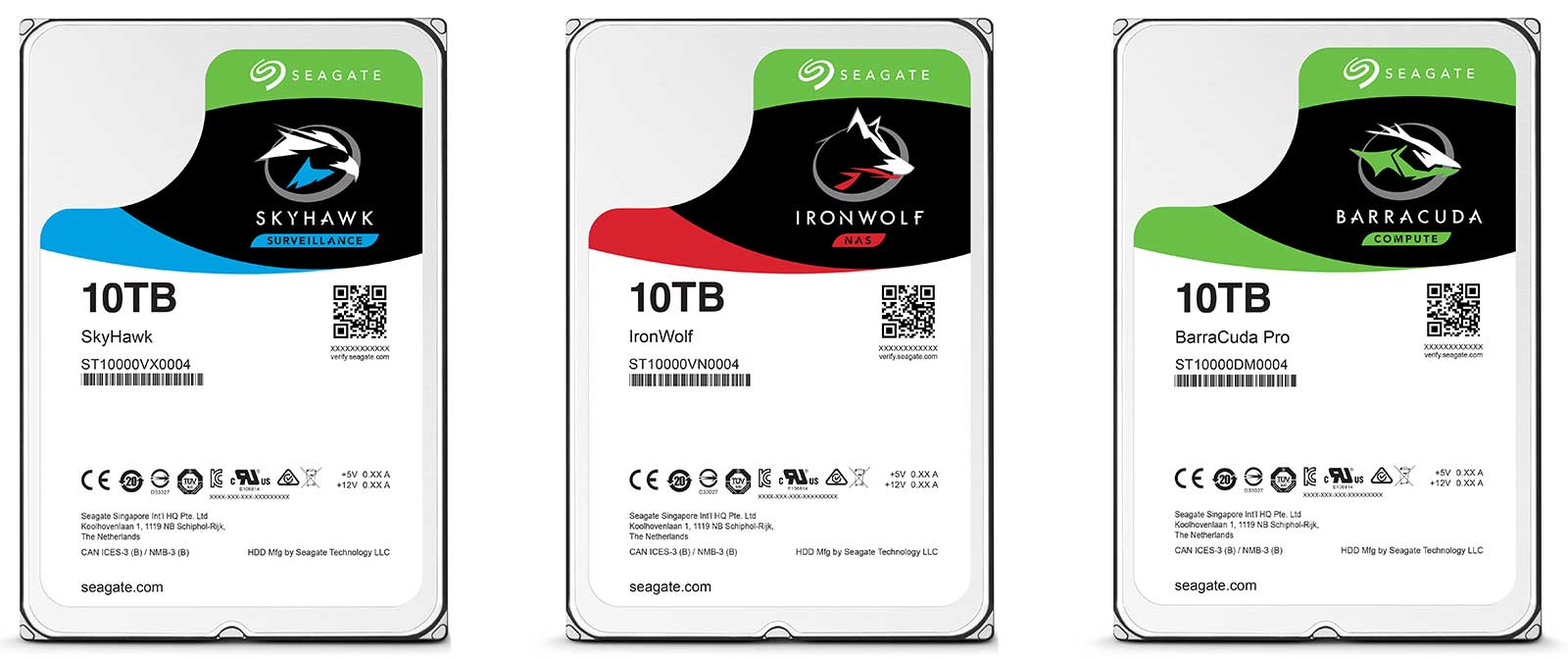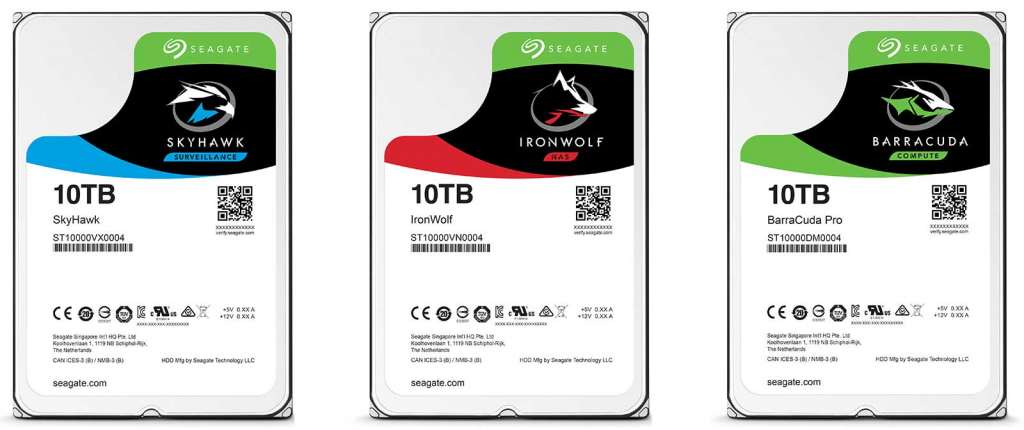 "Consumers and organisations today face a similar challenge: what to do about the massive deluge of data and video they confront every day," said Matt Rutledge, Senior Vice President of Client and Consumer Storage at Seagate.
"Whether it's dominating in the latest game, producing compelling multimedia content, mining data to help create new apps and business services, helping to protect people and places around the world against new threats, and more, the Seagate Guardian Series is designed to preserve your most critical data and move it where it's needed fast so you can make the most of it."
Pricing for the new drives is high, but they're 10TB drives, so you shouldn't be shocked by this, with Seagate setting a suggested retail price of $719 for the surveillance option in the Skyhawk 10TB, $749 for the NAS-based IronWolf 10TB, and $849 for the desktop-bound Barracuda Pro 10TB.
We're told the desktop-based Barracuda Pro should be available shortly alongside the IronWolf, while the surveillance-friendly Skyhawk will be out in August.