We don't all have the NBN, and it might be a while before the right cables are rolled out across Australia. That unfortunately means high-speed downloads aren't a thing we can all get, but if you have a spare SIM with spare data, there may be a solution.
Networking giant D-Link has this week revealed a new router designed to get homes and businesses online using the 4G networks that exist across this great big nation of ours, with a jump to 3G if the reception starts to run out.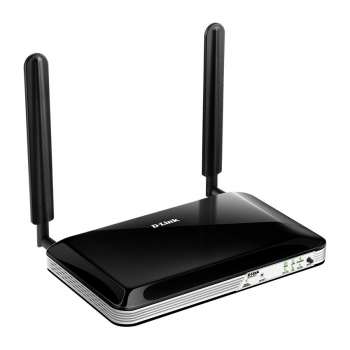 It's not so much "new" as it is an update to an existing model, with the DWR-921 delivering an upgrade to the 4G spectrum to provide a maximum Category 4 LTE connection, meaning 4G speeds as high as 150Mbps down and 50Mbps up dependent on the area the router sits in.
While Category 4 isn't the latest technology around thanks to improvements like Category 6's 300Mbps maximum download and Category 9's 450Mbps maximum download capabilities, D-Link told Pickr that it was limited to Category 4 due to a combination of cost and capability, telling Pickr that Category 4 was also a more mature technology while Category 9 only made sense in "inner city and metropolitan areas".
"Our 4G routers are used probably more in remote locations, where a fixed line connection is unattainable, so supporting Cat 9 would again be overkill," said a representative for D-Link.
That means that while newer modems can technically achieve higher speeds, it's pretty much dependent on sitting in the centre of the town, which is something you might find if you decide to waste some data (like we frequently do in phone reviews) and run a speed test in the main CBD versus the suburbs.
In light of this, D-Link's DWR-921 offers both 4G if you can get it before dropping back to 3G if the connection happens to fall around you, with 3G's 5 to 15Mbps speeds not far from the rough maximum many Australian ADSL2+ subscribers achieve, while 4G easily transcends it.
Granted, the pricing is very different, since you'll have to pay mobile pricing, but if ADSL is getting you down and the frustration of not having the NBN is becoming too much, this could easily offer some relief.
And not just to you, but to others in your home of place of business, with a wireless router and a few fixed-line Ethernet ports in the box, too.

"In this day and age, many people work from various locations, and it's often not feasible to have a Fixed-Line Broadband service such as ADSL or Cable available in these areas," said Graeme Reardon, D-Link's Managing Director for Australia and New Zealand.
"With the DWR-921 it's as easy as sliding in a standard-sized SIM, and connecting to the Internet. You can then easily share this fast 3G/4G Internet connection with others at the work-site or at home, often with faster speeds than a Fixed-Line service.
"The DWR-921 could also be used as a backup for homes or businesses in the case that their primary Internet connection goes down, to ensure they can remain productive," he added.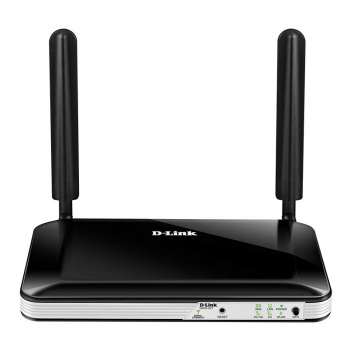 As a point, the only thing that feels like it might be a touch concerning is the SIM size, which Reardon notes is standard sized, a variant that isn't as easily found these days. Larger than the microSIM of many devices and the nanoSIM pretty much every flagship product now uses, the standard SIM — which is actually technically called the "miniSIM" since the regular "SIM" is the size of a credit card — is a stalwart of the industry and from older mobile phones and modems.
With this in mind, if you end up trying to put a micro- or nanoSIM in the D-Link DWR-921 modem router, you'll need a converter, which is basically a little big of plastic designed to house the smaller SIM and upscale it. Alternatively, getting a new SIM entirely should be fine, just make sure to push out the largest SIM possible from the casing instead of the one made for your phone.
Pricing of the D-Link DWR-921 comes in at $249.95 and is available at computer retailers across the country.