The 12.9 inch iPad Pro may not officially be a laptop computer, but with one accessory, you can make it more like a proper Apple laptop, ignoring the totally different operating system and all.
While walking around the massive map that was the IFA show in Berlin, we came across something familiar, hearing some local voices when we walked up to the Brydge stand, which was at the show revealing what it had learned about mobile keyboard cases.
A brand that deals primarily in iPad keyboard cases, Brydge is an Australian-owned company that has attempted to do what its name suggests, bridging the gap between tablet and laptop by filling in the gap with an accessory that practically transforms the most popular tablet into one that looks and feels like the laptop sold by the same company.
You don't have to look hard to see the picture we're trying to paint with this one, as the Brydge cases made for the iPad and iPad Mini are encased in unibody aluminium and include a keyboard designed to look and feel like a MacBook Pro when they hold onto the Apple tablet of your choice.
In a way, it's like a Mini-MacBook, but without Apple's MacOS operating system and something that wants you to touch it, prod it, and thanks to that keyboard, type on it, too.
The Brydge for the iPad Air and Air 2 has been one of the nicer keyboard cases available providing a solid writing experience and design, let down only by silicone grips that occasionally loosened enough to let the tablet slide slowly out and included speakers that couldn't match the quality of Apple's own and that you didn't have to use.
At IFA, Brydge was ready with a new version, made for that 12.9 inch iPad Pro (or 13 inch iPad Pro if you speak like a regular person) that grabs Apple customers keen for a bigger touchscreen experience, and one now catered for since not a single Apple MacBook laptop supports touchscreens as of the time this article was written.
Of particular note are the important things, because while this is essentially a bigger version of the iPad Air and Air 2 Brydge keyboard case, Brydge has been working on fixes, namely the things we mentioned it needed.
In talking to Brydge's owner Toby Mander-Jones, Pickr was told there is now an easy to way to ensure silicone grips remain tight and will be included in support material, while the speakers that don't really make up any difference have been removed in the addition to the range.
In essence, the Brydge 12.9 is a metal keyboard designed to emulate the feeling of using a large laptop keyboard, and it won't try to reinvent the wheel in speakers, merely giving you a sort-of-MacBook with a touchscreen and no mouse.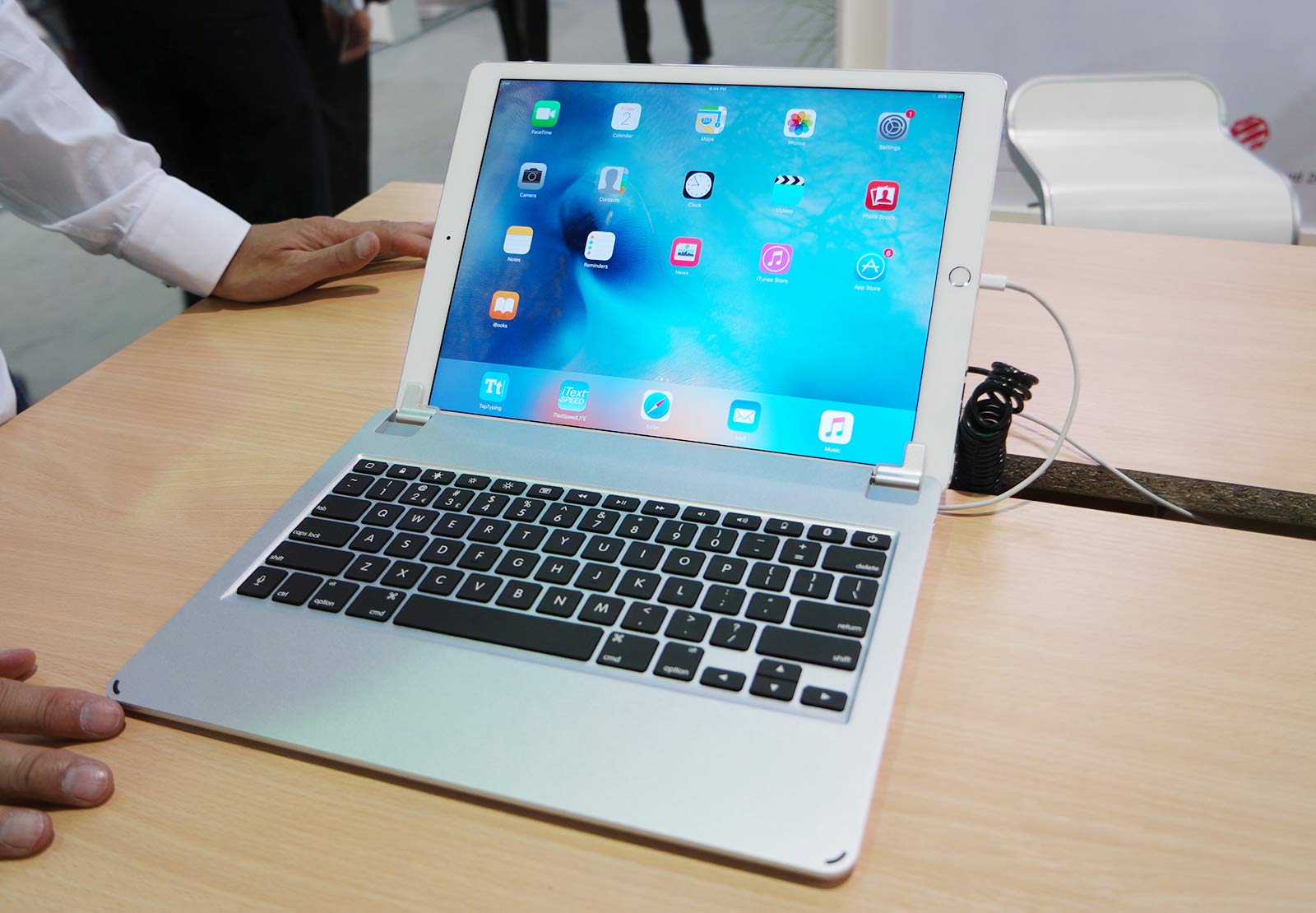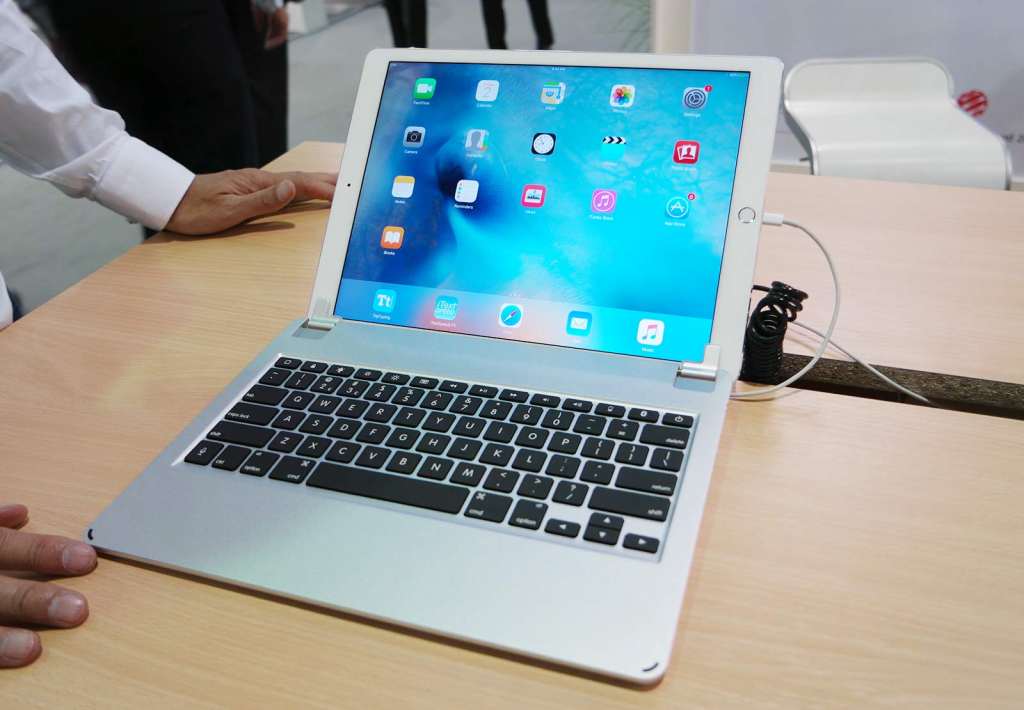 About the only thing the Brydge 12.9 lacks is a hardware connector, because it unfortunately does not work with Apple's Smart Connector, and relies instead on Bluetooth, a bit of a shame when you consider that the connector at the base of the Pro is there specifically for keyboards.
That also means that various flights that still don't support wireless communications on-board will not let you use the keyboard, which is one of the areas Apple's Smart Connector overcomes, though it is a minor issue, all the same.
Pricing for Australia hasn't been officially announced — odd given the Australian ownership — but we expect that will pop up within the next few weeks, especially as the Brydge 12.9 is slated to start shipping in September, with it currently holding an online price of $189 USD, suggesting a price closer to $249 when it does eventually make itself available to buyers with Aussie dollars to spend.
Leigh Stark travelled to IFA in Berlin as a guest of Lenovo Australia.