There are those people that just like to label everything in the home. Nuts. Staples. Drawers. This holiday season, their extreme need to categorise everything even may even spur a modernised gift as the labeller connects to your phone.
This month, Brother is taking the covers off a device that will make it possible for anyone to easily print labels using their phone or tablet.
Forget about the old labeller that required you to type in stickers and labels using a small keyboard in a very specific font that could only be seen as "labeller font", because Brother's solution in the PT-300BT allows you to make labels pretty, using fonts, designs, and patterns with an app made to work across iOS and Android.
The small-ish label maker takes advantage of thermal printing and uses Brother's TZe printing tapes, with a variety of stickers and ribbon available to make for custom adhesive options that go beyond that of your regular conventional label, provided you go out and buy them in the first place.
Printing at roughly 20mm per second, Brother also calls it the "fastest thermal label printer in its class", a fact you've probably never thought about, not unless you've tried to print 50 stickers and labels all at once, pondering the prospect of there being a faster way of dong this.
"We're very excited to introduce the PT-P300BT into our ever-growing P-Touch family of labellers," said Stefanie Murphy, Marketing Specialist at Brother Australia.
"We are living in a digital age where we are never far from our mobile devices so when it comes to labelling, making a device that is compact and highly portable was an obvious priority. Its trendy design also means that the style conscious don't need to sacrifice aesthetics for functionality. You can truly have both with the PT-P300BT," she said.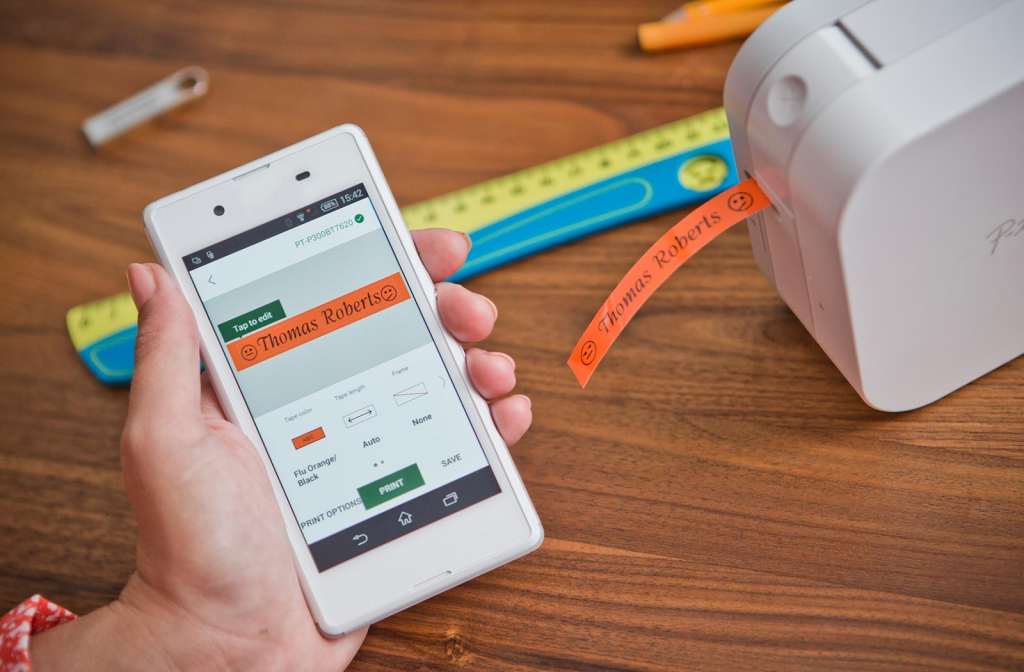 It does need to be said that Brother's PT-300BT will rely completely on the app made for iOS and Android, so if you don't have a device running one of these operating system — iPhone or iPad for iOS, and any number of phones or tablets for Android — you won't be able to connect. Fortunately, Brother has said that content for the labeller app will expand over time, offering more fonts and designs as time goes on.
Finding it shouldn't be too hard, however, and the price appears to be good enough to know that the person you might be buying for won't be too expensive a holiday item if this is the labelled road you go down.
As such, you'll find the Brother PT-300BT in stores shortly for $79, while the TZe label reels start from $25.