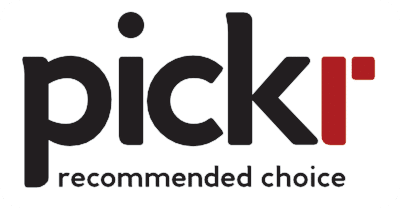 The Apple MacBook Air was one of the last computers needing a refresh, and near the end of 2018, it finally arrived. Thinner, slicker, and with new features, it's what Apple needed to deliver. Should you spend your money on it?
Apple tends to have two approaches when it comes to product updates: the refresh and the redesign. Similar to its "tick-tock" approach to phones where the "tick" gets the new design and features, and the "tock" gets the meaty stuff that stands out in the old package, computers can be seen to follow this approach in an extended fashion.
While the "tick-tock" of phones means a new design every year and new big-deal features every other year, computers tend to offer a new design every few years while spec upgrades occur pretty much every year.
But that wasn't quite what happened with the MacBook Air, a Mac laptop that hasn't seen a refresh in quite some time, and was in desperate need.
Last year, however, it finally happened, and Apple has a new MacBook Air. Sitting very much in the "tick" side of refreshed, it sports a new design and new hardware on the inside and out. Is it everything Apple needed to deliver and more?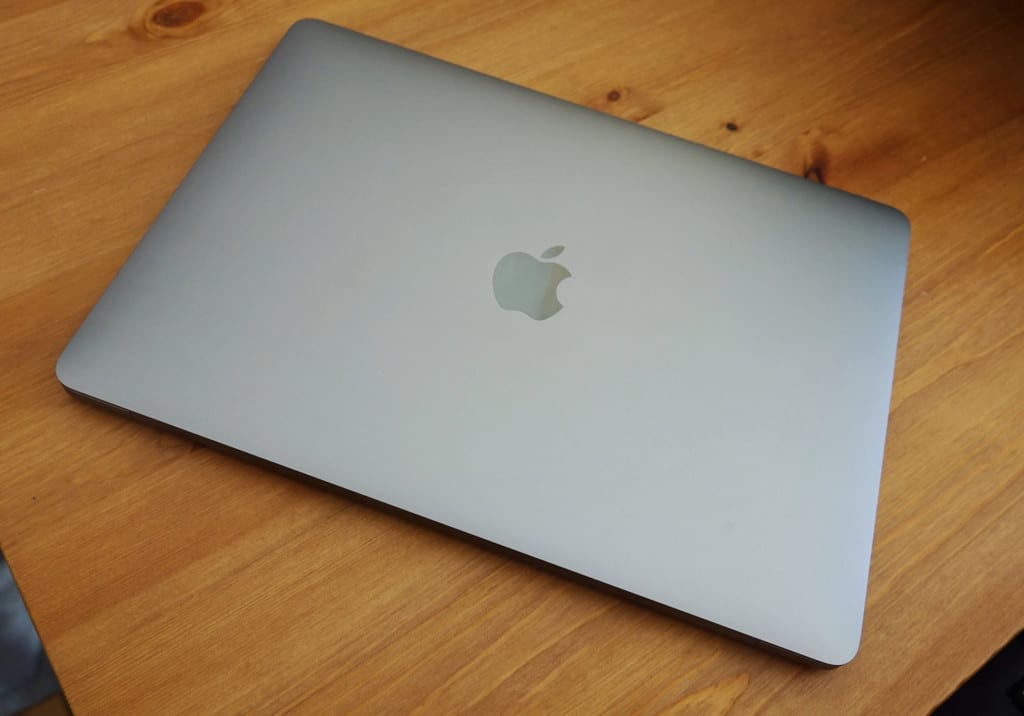 Design
First up, there's a new design, as Apple modernises the angular design and adds a little more curvature.
You'll still find a metal body that becomes slimmer as it approaches where your wrists go, with a fairly large and spacious keyboard sitting perpendicular to a 13 inch screen, flanked by a set of speaker grills on each side.
It comes in either the classic Mac silver, a gold colour, or the darker "space grey", and the body is your typical sturdy and sleek Apple style.
Features
Inside that sleek and sturdy chassis is a system spec that should be suitable mostly for productivity, and a little bit more.
As such, you'll find an Intel eighth-generation dual-core Core i5 processor paired alongside either 8GB or 16GB RAM, with 8GB standard, though you can upgrade to 16GB at the point of ordering.
There's a choice of either 128 or 256GB storage to start with, though you can order 512GB and 1.5GB of solid-state storage, again at the point of configuring the computer from Apple's website.
In-store, however, there's only the 128GB and 256GB options, with pretty much every other detail left the same between the models.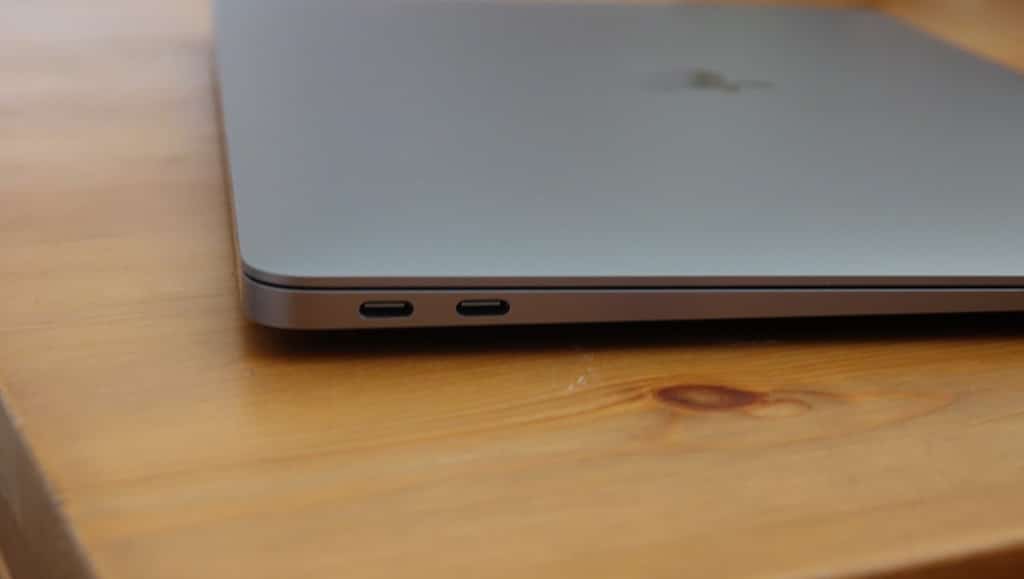 You'll find wireless connections catered for with Bluetooth 4.2 and 802.11a/b/g/n/ac WiFi, while wired is handled with two Thunderbolt 3 ports that double as USB 3.1 ports, and a 3.5mm headset jack. The Thunderbolt 3 ports are the only data ports on the MacBook Air, though you can also use these to charge the computer using the included 30W MacBook Air charger.
There are also stereo speakers, three microphones, and keyboard with Touch ID fingerprint sensor, and of course a 13.3 inch LED backlit IPS screen supporting a resolution of 2560×1600 and 227 pixels per inch, something Apple classes as its "Retina" resolution.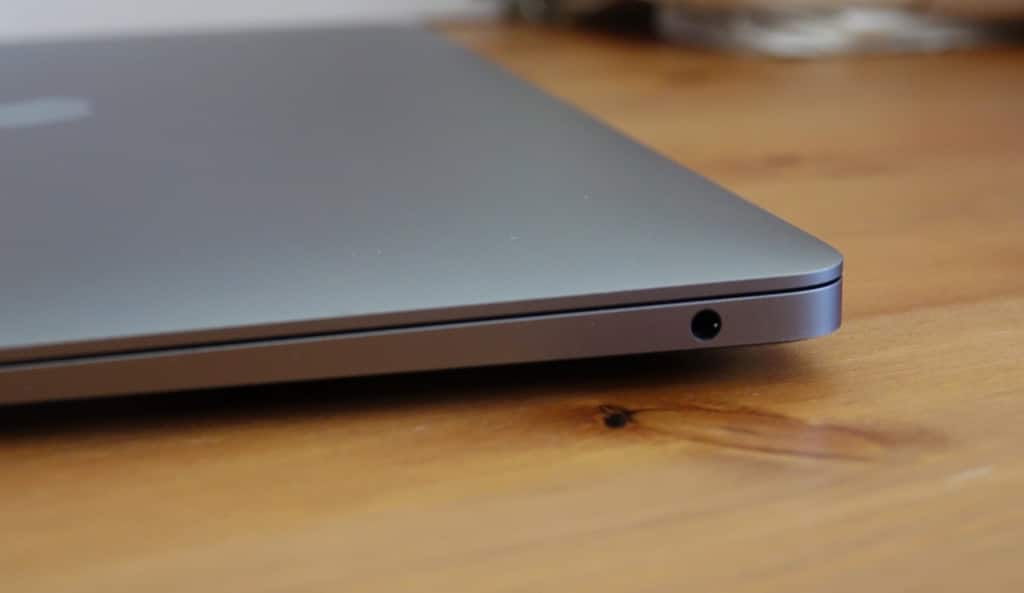 In-use
While the body and specs have been refreshed, it wasn't the only part of Apple's new Air to see a change, because the keyboard is now a little different as well.
Now that we've moved on from the older MacBook keyboard with its standard mechanism, Apple has shifted pretty much every new computer it makes to the butterfly mechanism that allows it to get its keyboards so much thinner.
You've seen it in the super-thin MacBook and the still-pretty-thin MacBook Pro, so prepare to see it one more time in the pretty-bloody-thin-too MacBook Air, because it has made an appearance.
This keyboard isn't necessarily admired by all, but it has allowed Apple to get its keyboards into a thinner style, and in the MacBook Air, you're treated to the third-generation version of the technology, which tightens things up some.
We've not had the number of problems heard about from some readers, though we were able to find no problems typing on the keyboard, and found the travel acceptably deep, surprisingly so given how little room there is for the keys to move, with a comfortable keyboard that allowed us to type this review and many others without causing our fingers strain.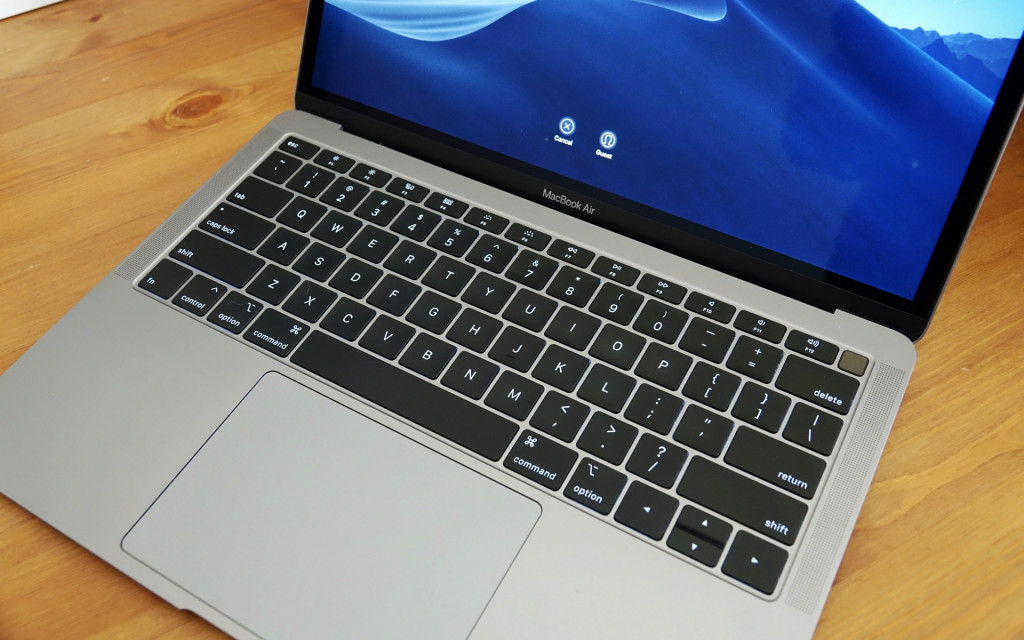 In the third-generation version of Apple's butterfly keyboard mechanism, things do feel more like Apple's regular old keyboard, of which doesn't really exist anymore.
In fact, given the old MacBook Air has long been the way to get that nice old keyboard feeling from Apple's now refreshed range, it makes sense that the new Air has a keyboard that can sit on par with the old one.
One point of difference between the MacBook Air keyboard and the one found on the more expensive MacBook Pro is the OLED Touch Bar, which cannot be found on the Air. Indeed, that seems like something meant for people keen to spend a little more, though it's not something we missed all the same.
Apple even gives you a fingerprint-backed power button to log in with and authorise Apple Pay for payments, too, so it's not like you're forced to skip out on all of the MacBook Pro's modern features.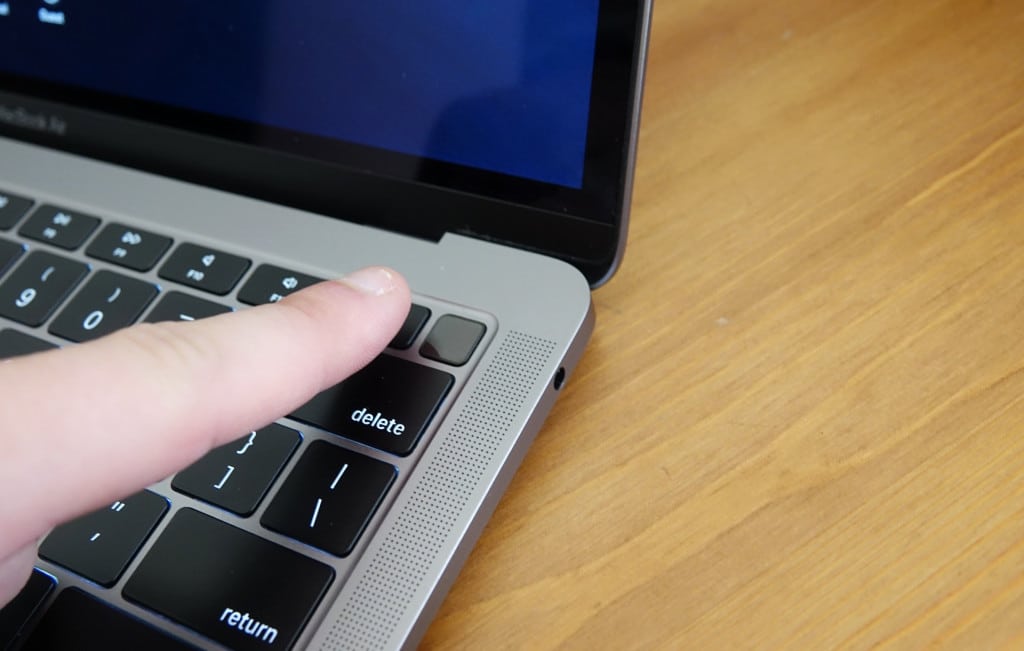 Screen
While the keyboard change was necessary for the design, one change the MacBook Air has desperately needed over the years is a better screen. This is something independent from the design, and something Apple's fanfolk and reviewers have been shouting for.
Call us sticklers — and we are, so you're totally within your right to do so — but the screen on the old MacBook Air was maddening. It's a screen Apple has persisted with for so long, we had lost count, but suffice to say, the old screen made the old MacBook Air look like such a relic.
Before the 2018 model, the MacBook Air screen was a tired low-resolution display offering some of the worst viewing angles you could ever hope to pixel peep with, the latter of which wasn't very difficult at all.
But now, Apple has made things so, so much better.
Much like its MacBook and MacBook Pro, the screen has been replaced with something brighter, sharper, offering more resolution and detail.
It's exactly the refresh the MacBook Air has needed, and while we feel like we need to ask "what took so bloody long", it's one of the best inclusions Apple could have made in its Air refresh.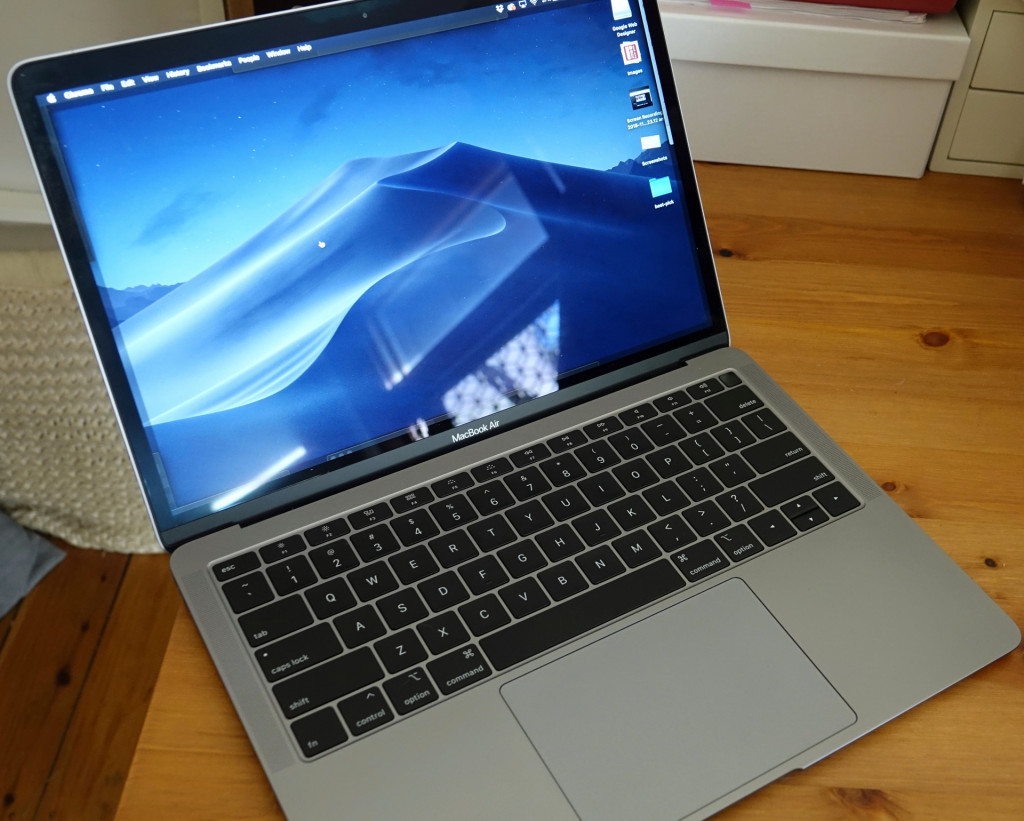 Performance
Likewise there's a processor change, and armed with Intel's latest processors, it should come as no surprise that the MacBook Air can hold its own, and does so fairly well.
In our time with the MacBook Air, we used it for web surfing, document writing, Photoshopping, and even a bit of video editing, too, and it handled pretty much every form of punishment we could send its way.
It can get a little toasty the more you make that chip and set of specs work, though that's understandable, and it was never the sort of heat that had us burning our legs too much.
Rather, the system was actually pretty solid, with enough speed to keep us happy, even if it wasn't to the same level of say Dell's 15 inch XPS or Microsoft's 13 inch Surface Book 2. Remember that these are a totally different class of computer, with Apple's MacBook Air made for workers to take a light and easy computer on the go, while the Dell XPS and Microsoft Surface Book 2 are more like the Apple MacBook Pro, and meant for content creators and gamers to take something a little meatier on the road with them.
Overall, the performance was pretty solid, with the only spot of major lag visible during the computer's return from standby, which felt like it was a little slow, adding a second or two here and there.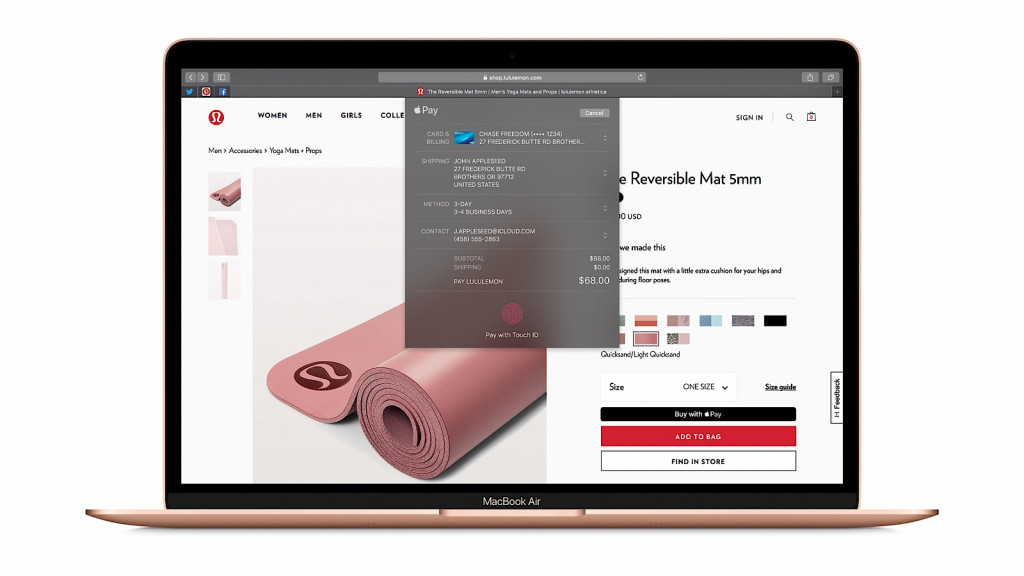 Battery
"Performance" is a word you can also apply to the battery, which handles its own quite nicely, as well.
Officially, Apple talks up the MacBook Air battery life at around 12 to 13 hours, something that is only really possible if you stick to Apple's Safari web browser and run the screen brightness at 75 percent. We're good for the latter, but not for the former, opting instead for Chrome, which tends to lower the battery life by a couple of hours.
That makes the MacBook Air a roughly 10 hour laptop, which is plenty fine for this writer, though obviously, the more an app will churn through that processor, the more the battery life drops.
In fact, if you switch on Photoshop and Premiere for a little bit of photo and video editing, you may find the battery life drops closer to the six hour mark.
Sufficed to say, you should find the MacBook Air a daytime lappy, lasting most of the time for your work, with the charger small enough that it fits in the backpack without any issues, another change that we're delighted to see.
Value
Almost everything has changed about the MacBook Air, and the price is unfortunately one of those things, as well.
While it's true that you get a new set of hardware featuring a better screen and those cool Thunderbolt 3 ports that work to charge and provide data to the MacBook Air, you also get a new price, shifting the $1499 price of the original up to a starting point of $1849 if you want 128GB of storage, or $2149 if you opt for the more logical 256GB (more logical since these computers can't be upgraded once you buy them).
That's a fairly steep price hit, and it's one that hits close to the starting price of Apple's other touch-bar-less model, the first MacBook Pro, which is $1899 for 128GB of storage in a similar configuration with a marginally older processor.
It's really hard for us to justify this sort of pricing, too especially when the entry-level MacBook Pro is just so close to the MacBook Air pricing.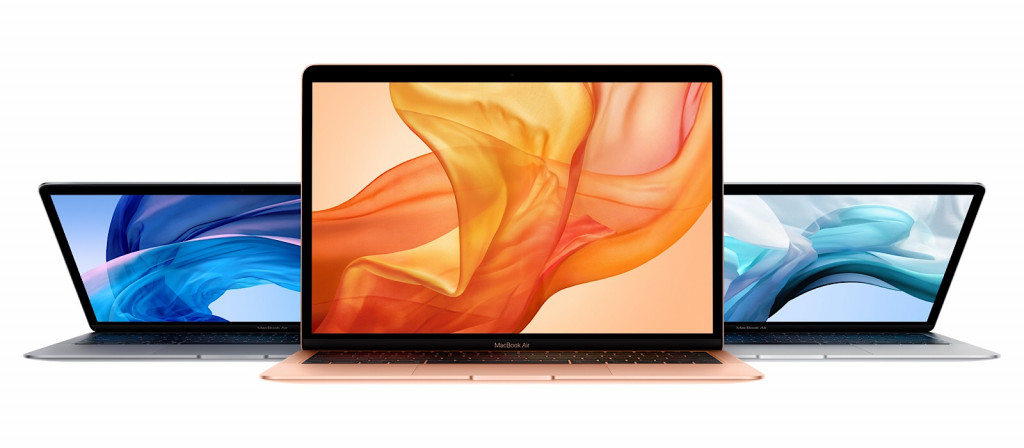 Not helping the situation is that Apple still has the older MacBook Air out for that $1499 price tag, even though its processor is a good three years old and carries the weaker screen, the one we've all been complaining about.
We're not sure why Apple didn't just ditch the old model and replace it, but the cynic in us screams "upsell", especially given the near-$300 difference between the models.
As such, we're not going to say the MacBook Air hits the value it needs to and always has. That's simply not true.
It is an excellent computer, and it's an excellent computer that carries an understandable price, though it's one we wish Apple would sort of wake up to, especially since the MacBook Air has often long been the Mac for people who didn't need to spend the money on the Pro, and now kind of have to.
What needs work?
Frustratingly, it can be hard to move past that price, and that makes it one of the first things that needs work on the 2018 MacBook Air.
It's also one of the only things that needs work on this computer, which not only feels great to type on, but offers decent battery life and features for a machine this slim and light.
The only other issue is one the similarly priced MacBook Pro also has, and that's the use of Thunderbolt 3 ports all on one side.
Much like its entry-level MacBook Pro sibling, all your charge and data ports can be found on the left edge, meaning if you want to charge it, you'll want to be near a power port on the left side, lest you want your cable to wrap around or under your machine.
It's a minor gripe, mind you, and one you can live with.
Final thoughts (TLDR)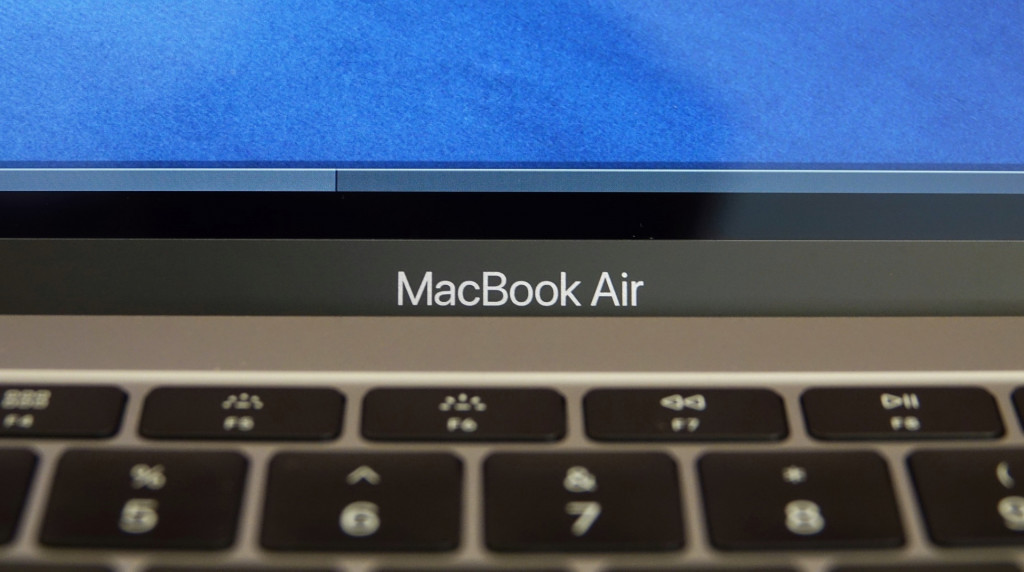 Minor gripes aside, Apple's reinvention of the MacBook Air is exactly the shift its ageing computer needed, revealing a big change that revives what has been otherwise one of the better staples in Apple's lineup.
It won't be suitable for everyone, but the positives are pretty obvious for most, and with a strong build, great screen, excellent keyboard and mouse, and the added bonus of that Touch ID sensor, it's a reinvented MacBook Air that is easy to fall for. Highly recommended.
The good
Apple has finally included a great screen on the MacBook Air
High-speed updated processor
Third-generation butterfly-mechanism keyboard feels great
Fingerprint sensor is a great inclusion
Charges over the Type C USB standard
Plug pack is much smaller than it's ever been (and close to an iPad plug pack!)
The not-so-good
Expensive compared to the other older Air
USB Type C ports all on the left side